Traffic generation
16 ways to drive website traffic and increase search ranking
Ready to maximize the number of people visiting your site each day? These highly effective strategies can help.
Work with SEO specialists to optimize your website
30 August, 2022
·
31 min read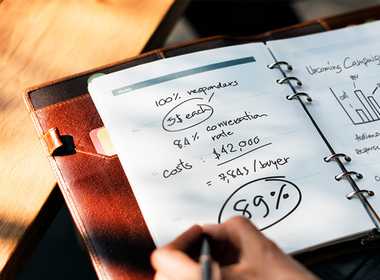 When determining how to drive traffic to your website, it's easy to feel overwhelmed by SEO buzzwords, "Drive your backlinking traffic!" or "Let's get that SERP up!" Are we all just pretending that we understand this lingo?
Today, we're going to review everything you need to know about SEO in a way that actually makes sense so that you can start improving your website's ranking ASAP. No more guessing and no more shots in the dark. This information can get you on your way to improving your website traffic, so let's dive in!
---
16 tips to drive traffic to your website
Become an SEO expert
Use automated SEO
Stop using huge images
Rich snippets
Improve dwell time
Improve SERP rankings with YouTube videos
Backlinking
Voice search
Enhance your user experience (UX)
Take advantage of Google My Business
Optimize "near me" searches
Social media marketing
Email marketing
Blogging & content marketing
Paid advertising
Publish an ebook
---
1. Become an SEO expert
SEO, or search engine optimization, should be the cornerstone of your traffic strategy when determining how to drive traffic to your website. In fact, just about every other tip in this article relates to SEO in one way or another.
SEO is the process of optimizing your website to make it more attractive to search engines. When Google processes a search like "Chicago design services," it not only has to decide which pages are a good match for this search, but also the order to place them in the search results.
To do this, Google uses an algorithm that scores the quality and relevance of each webpage for a particular search term. Those that are deemed the best and most relevant to the person searching will display at the top of the results.
As a website owner, there are several things you can do to make Google and other search engines view your site as relevant and useful. These are known as "ranking signals." By combining these ranking signals with high-quality content, you can instantly improve your chances in the Google algorithm and make it to the first page of a person's search.
On-page SEO vs. off-page SEO
To help deepen your understanding of SEO, we're going to break it down into two categories.
First up is on-page SEO. This is everything you can do to improve the optimization and ranking of a particular webpage, including keywords, copy quality, meta descriptions, links, how the URL is structured, etc. Anything you put into the page to make it more searchable is considered on-page SEO. Most people stop here, and it's why their pages never take off the way they want them to.
Second is off-page SEO, and it's only second because you need on-page SEO for off-page to be possible. Off-page encompasses everything you do outside of the page to drive traffic to that page. For example, sharing a link to the page on social media counts as off-page SEO. Backlinks also play a crucial role in off-page SEO and your website's overall ranking. The higher your website as a whole ranks, the higher your individual pages will rank.
High-ranking pages will usually display several (if not all) of these ranking signals including:
High-quality, relevant content. This means content that humans (not just search engines) want to read and find useful. Relevance is judged by the search term or related terms being included in the page text.
Increase read times. It used to be the case that the more times you used a particular keyword on a page, the better it would rank. However, this is now seen as over-optimization and is likely to be penalized with a lower search listing. Instead, use enough keywords to get noticed and then back that with a quality, engaging article that will keep visitors on your site.
Properly structured. Use appropriate HTML tags for headings, images, etc. Aim for shorter paragraphs and sections. An article with under 300 words per section is ideal.
Mobile-friendly. The page is easy to use and read on mobile devices. Anyone whose website isn't mobile-friendly in 2022 isn't going to cut it.
Fast load time. Your website should load within the first three seconds of visiting. You may have tons of animations, images, and ads that you want to cram in, but these things just slow down your load times and get in the user's way.
Your site is secure. Preferably using HTTPS rather than HTTP — especially important for ecommerce sites and other sites that collect user data. The public is becoming more aware of privacy concerns related to tech and will place more priority on it in the near future.
Use links from other high-quality websites. Quality beats quantity, and a few links from authority websites are infinitely more valuable than thousands of low-quality links. Incorporating relevant links into your own website is even better.
SEO is part science and part art, and the best practices are changing all the time with Google's regular algorithm updates.
While it's relatively straightforward to take care of some of these jobs yourself, other aspects such as knowing exactly which keywords to optimize for, and obtaining links from high-authority websites, can be quite tricky. For these reasons, a lot of businesses opt for professional SEO services like B12 SEO to come up with a fully integrated, automated SEO strategy.
---
2. Use automated SEO
Unfortunately, becoming an SEO expert is a time-consuming process. And whether you're a new or established business owner, your time is undoubtedly stretched thin. There aren't enough hours in the day to spend studying the details and minutiae that come with SEO while also trying to run a business. Figuring out how to drive traffic to your website really is a full-time job.
Search algorithms are in a constant state of flux and can change unpredictably and frequently. On your own, it's pretty challenging to adapt to these changes without extensive knowledge of the algorithm's inner workings. To help, B12's team of experts can mitigate the difficulty for you by adapting to changes quickly and accurately.
The Premium plan is perfect for small business owners and entrepreneurs. B12's AI technology handles the time-consuming setup tasks, and our SEO experts comb through your site to identify optimization opportunities and make improvements. We handle your SEO needs so you can shift your focus back to what's most important: growing your business.
---
3. Stop using huge images
Today, we're all used to having information delivered to us instantly. When it comes to using the internet, our patience is minimal at best. In fact, nearly 40% of people will completely abandon a website if it takes more than 3 seconds to load. With such a small window available, it's essential that your site loads in a flash.
If your website is sluggish, you risk losing potential customers. A slow website can be enough to break a business. The most common culprit for slow-loading sites tends to be large images. While high-quality images are crucial to establishing credibility, a smaller photo doesn't necessarily mean lesser quality.
It's all about what tools you use to reduce image size and the image format you're saving. Ideally, your website's images shouldn't be more than 100 KB each. The larger they are, the longer it will take your page to load. The good news is there are a few different ways to circumvent this without sacrificing image quality! For a quick and easy tool to reduce the size of your website images, try using TinyPNG.
---
4. Rich snippets
Almost all Google searches, especially questions, offer the top result in a neat little box known as a rich snippet. Rich snippets account for nearly 55% of all clicks on Google. Snippets are what they sound like: bite-sized bits of information relevant to your search. They're a fantastic way to advertise your site's valuable information and increase your number of visitors.
Your website doesn't have to be in the top-ranked position either (position 0); it just needs to come in around the top five. A well-worded snippet can be placed at the top of the search regardless of your site's current ranking!
The first step in setting up a successful snippet is to identify a keyword for which your site already ranks well. Once you've got that, you have to provide clear answers to commonly asked questions in your niche. Snippets can showcase anything from review stars and votes for products to concise chunks of helpful information that will draw users to your site.
It's important to note that rich snippets won't directly increase your website's rankings, but you will notice an increase in visitors. This means it works better as a solution on how to drive traffic to your website in the short term, which will improve your ranking in the long term.
---
5. Improve dwell time
Dwell time is the time someone spends on your website, specifically your homepage. A high bounce rate (visitors who don't dwell) will move your site down in rankings, which is definitely something you don't want!
It's worth mentioning that dwell time is not quite the same as click-through rate (CTR). CTR keeps track of the number of people who click on your link, while dwell time focuses on what people do after they click the link.
The best solution to improve dwell time is to embed videos on your homepage. A relatively easy way to accomplish this is to repurpose some of your old content (blog posts, articles, etc.) and create videos out of them. Just be sure you don't bombard your users with a bunch of videos at the same time, especially ones that play automatically.
Once you start adding varied content to your site, you'll notice that Google will tend to favor you over other sites that do not. We predict that pages with a combination of text and videos will see at least some increases in their dwell time and reduction of their bounce rate.
---
6. Improve SERP rankings with Youtube videos
Your SERP (Search Engine Results Page) ranking is your website's position on the list of links that appear when someone performs a search on Google. If your page is the first to appear, your SERP ranking would "one." The ideal goal is to be in the top five search results for your keyword, which is much easier said than done.
So how can you organically improve your SERP ranking?
When you search for a topic on Google, often you'll see YouTube videos as some of the first entries. Videos appear high in results because Google favors sites offering variable content, specifically interactive content like videos and GIFs.
Each YouTube video has a description section, where you can put as many links as you'd like. You can use this to link to content on your site related to the video or to offer a free resource to those who've watched your video. This can also be an effective way of getting more people to sign up for your email list.
---
7. Backlinking
Backlinks are links from one website to another, and they can do a fantastic job improving your site's visibility on search engines. However, you can quickly understand the obstacle: How can you use backlinks to your advantage if you're relying on other people to implement the links for you?
If you're a business-minded person, you'll already know that you don't rely on others to backlink to your website; you incentivize them to do it. Obviously, there's the not-so-subtle route of making deals with bigger websites to backlink to your content, but a better (and less costly) strategy is to use quid pro quo. Offer to backlink someone else's content (ideally not a competitor) in exchange for them to backlink to your content. This is a mutually beneficial setup where neither of you has anything to lose and you each benefit from the other's success.
---
8. Voice search
With voice-activated devices such as Alexa or Google Home becoming more and more popular, voice searches are steadily increasing. Research indicates that voice will soon make up nearly 50% of all searches.
Voice searches don't function quite the same way that regular search does. They primarily aim to provide direct answers to questions rather than gathering a collection of relevant links to skim through. There's also less flexibility in a voice search compared to a text search. In a text search, short choppy keywords are all you need to find what you're after, but voice search requires entire sentences. Using a voice search is more conversational, and your content should reflect that.
If your content is already well written, it shouldn't be too much of a problem for voice search to pick up on it. But with this trend on the horizon, it can't hurt to consider how your copy sounds out loud.
---
9. Enhance your user experience (UX)
Are you still recovering from the poorly optimized website designs we associate with Myspace and the early 2000s? Those traumatic memories are the reason why flexible, straightforward website navigation is now an absolute necessity.
With more and more searches made on smartphones (which adhere to different standards than a desktop or laptop), you'll need a completely optimized mobile design. Mobile designs are a bit more challenging than desktop because they cater to devices of varying screen sizes. Make sure to cover several different resolutions so that you can reach as many visitors as possible.
Another vital aspect of enhancing your UX is improving your website's load time. We touched on this a bit earlier, but we're mentioning it again because it's so crucial when it comes to how to drive traffic to your website. Fast loading speeds should be among the top priorities for any site. Loading speeds affect your bounce rate, CTR, and may even hurt your SERP rankings, so it's never something to ignore!
In a nutshell, make sure your website loads fast, is easy to navigate, and offers flexible mobile design.
---
10. Take advantage of Google My Business
Google My Business (or GMB) is a service created by Google that can do wonders for your business's presence on the search engine giant. Even if you've never used GMB for your own business, you've surely seen it a hundred times. When you search a specific business's name that's using GMB, the right side of the search results will be a panel showing reviews, photos, and links to that website.
You can try this now by searching "Molly Moon's Ice Cream" on Google. Immediately, you'll notice that the entire right side of the screen is dedicated to Molly Moon's, displaying any information you could ever want to know about the famed Seattle shop.
Not only does this give you the ability to customize the way your business appears in Google's search, but it also boosts your ranking. It's an incredibly simple way to boost your online ranking, so if you aren't already doing it, we recommend getting it done ASAP.
---
11. Optimize "near me" searches
"Near me" searches are Google's way of helping you find a business near your location. For example, if you search for "great burger restaurants" and add "near me" to the end of that search, Google will pull up listings based on the distance from your location.
Searches with this phrase have been gaining traction lately, and a simple way to optimize your site for "near me" searches is to add the locations you service to your GMB. It also can't hurt to mention those locations in any other content where they're relevant.
If you're running a small operation that focuses on a few cities, this is especially important. If someone is searching for your services, Google will translate their "near me" search to include your business and the locations you noted.
---
12. Social media marketing
Over 3 billion people worldwide now use social media — a number that's growing every year. Over three-quarters of Facebook users access the site every day and spend more than 40 minutes scrolling once they're there.
Despite its name, social media isn't just for catching up with friends. Businesses also need to be active on social media to stay competitive, communicate with customers, and add another channel for driving traffic to their websites.
Most brands find that concentrating on a few key social networks is the most effective strategy. Facebook is the most widely used social site, so it's a good place to start. Instagram and Pinterest are fantastic for visual content. Twitter can be effective for sharing links, but you'll need to contribute and share other people's content too if you want to grow a dedicated following.
To keep things simple, we have compiled a list of free marketing platforms that you can use in your next social media marketing strategy.
---
13. Email marketing
Social media marketing is highly effective at attracting new users to your website, but what about your existing followers?
Don't overlook the value of your current audience. If they've signed up for your mailing list, that means they're already interested in your services, products, or what you have to say and therefore are much more likely to click through to your site than someone who has never been exposed to your brand before.
Email marketing is still powerful, and in fact, it offers a higher ROI than any other marketing channel, but you need to plan it carefully to get it right. It's an excellent method to use if you're trying to figure out how to drive traffic to your website.
Figure out the sweet spot for how often to email your list – not often enough and they might forget about you; too often and you run the risk of annoying them. Here at B12, you can engage your audience with our built-in email marketing tool.
---
14. Blogging and content marketing
You probably know by now that you should be blogging on your website, but you might not realize how powerful this strategy can be.
Online marketing is an affordable and highly effective way of driving clicks to your website, and blogging is one of the most common forms of content marketing. B12 offers an SEO-oriented blogging service as part of our Professional plan.
When you regularly publish informative and entertaining content on your site, you're benefiting in several ways:
Increases the amount of relevant content and search terms on your site, which helps to boost SEO and serves as a way of how to drive traffic to your website.
Keeps website visitors on your site by offering something interesting to read, which means you have a better chance of converting them later.
Builds trust with your readers and customers, and positions your brand as an expert in your field.
Helps your readers solve problems, which will make them more likely to use your services over others.
While blogging on your site can be a great way of getting started in content marketing, it's just the tip of the iceberg. You can also guest blog on other sites to expand your audience, as well as publish other types of content like ebooks, infographics, videos, and webinars.
---
15. Paid advertising
There are various different ways you can pay for traffic online. Two of the most effective are paid search ads and social media ads. Paid search listings appear alongside the organic (non-paid) search listings in search engines like Google when a user searches for a particular term.
With this type of advertising, you'll normally target a group of keywords and set a monthly budget for each campaign. When a searcher clicks on your ad, you'll pay for the click, which can be anything from $0.01 to tens of dollars, depending on how competitive the keywords are. Once your monthly budget is used up, your ads will stop being displayed.
If you're finding it difficult, or you don't want to invest the time in SEO to get on the first page for your targeted keywords, paid search advertising is a shortcut to get there. You can also use PPC alongside SEO quite effectively.
Social media ads work similarly in that you set a budget for your ads and are charged every time someone clicks on them. However, while search ads are text only, social media ads usually include images and/or videos. As social media networks collect a lot of information about their users you can also target your ads at a much smaller group (such as females aged 16 – 25 who like cats and coffee, for example!).
Paid advertising can be quite effective at driving traffic that is ready to buy, though it needs careful management. Otherwise, you can blow through your budget quickly without any ROI to show for it.
---
16. Publish an ebook
Publishing a book is one of the most effective ways to establish yourself as an authority in your industry. Being a published author gives you credibility, despite the fact that it's quick and easy for anyone to self-publish on Amazon and similar platforms these days.
Books can be a great promotional tool for your name or your brand, but you can also use them as a method for how to drive traffic to your website.
The benefit of ebooks over traditionally published paper books is that you can include live links in them that the reader can click to be taken directly to your website. You can do this by including a link to content on your site that expands on a point you're discussing in the book, or by offering a special bonus or free gift as a "thank you" for downloading the book.
You can choose to sell your book if you want, but if your main aim is to drive traffic back to your website, you can choose to publish it on Amazon for free. This will maximize the number of downloads it gets and therefore the number of people who click through to your site.
---
Make 2022 a year of SEO success
Hopefully you've already started to have some ideas while reading this on how to drive traffic to your website that you can start applying right away. Other strategies might take a little longer to implement, but either way, you're setting yourself up to succeed and we commend you!
When you're ready to dive into how to take your website to the next level, you can explore some of the other resources and services we have here at B12, including our integrated SEO.
If you want help bringing your business online, selling your services, and getting paid directly on your site, let B12 do it for you in just 30 days.
Want more traffic tips?
Receive our newsletter, packed full of advice to grow your business online.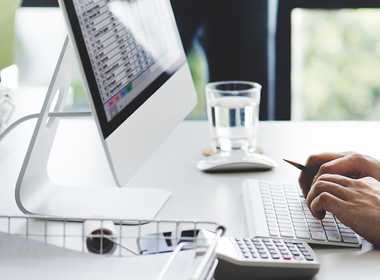 This blog post dives into the secrets of getting more five-star reviews on Google. Learn how to get more positive reviews and increase your online presence with these easy tips.
Read now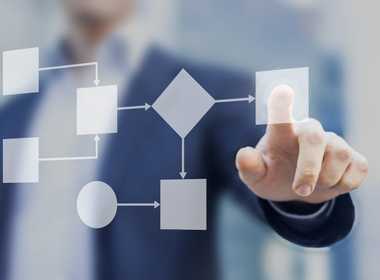 This blog post explores the potential benefits of trademarking a logo and explains how to go about the process. It provides a comprehensive overview of the cost, time, and resources associated with tr...
Read now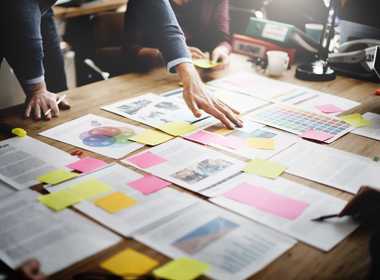 This blog post provides an in-depth guide to building a website for selling professional services. Learn how to create an effective website that will help you market and promote your services to poten...
Read now