Website design
Top benefits of website animations (and how to avoid potential issues)
Add visual interest and boost engagement with on-site animations
23 February, 2023
·
2 min read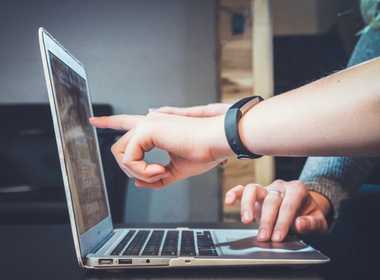 Are you looking to give your website an edge? Maybe you're trying to add a little oomph to your branding, keep visitors on the page longer, and guide them to conversion? For these goals and more, website animations could be the perfect way to improve your site's user experience and performance. 
Not only are animations visually appealing, but they can also provide a wide range of benefits, including increased engagement and enhanced brand recognition. Keep reading to learn how to apply website animations without drastically slowing your site's load time or hurting search engine rankings.
What are website animations?
Website animations usher visitors through a site, section, or line of text, enhancing the overall user experience and increasing the time visitors interact with a page. Today, users will find modern, engaging website animation in various forms, from simple animated icons to kinetic typography and animated logos. Animations can be used for multiple purposes, such as encouraging interactivity, directing the eye to certain sections or content, or simply holding the visitor's attention. 
Whether you realize it or not, you have seen and interacted with website animations. These are some common examples of this captivating design element.
Content reveal animations
This is our favorite type of website animation because it's subtle while adding style and intrigue to your website. Content reveal animations allow you to add minimal yet -eye-catching movement to parts of a website section, like the title, subtitle, text, or call to action. It makes your site look more polished than if it were just static and engages your visitors by attracting them to view, click, or purchase something specific on your site. 
Hover effects
Hover effects are small animations that trigger when users move their mouse over a particular element on the page. For example, the button on a website might change color or grow slightly when hovered over. These animations add extra interactivity and visual interest to a page. 
Animated backgrounds
More and more websites are using animated backgrounds to make their sites stand out. These full-screen animations can convey a specific mood or message, or add visual interest to the page. 
Infinite scrolling
Infinite scrolling is a type of website animation that allows users to keep scrolling down the page indefinitely without having to click through to different pages. This animation is often used on social media sites and blogs so that users can keep consuming content without interruption. 
Loading animations
Loading animations are often used on websites with large images or videos to let users know that content is loading and will be available shortly. These animations help improve the user experience by keeping visitors informed and preventing them from getting frustrated while waiting for a website to load. 
Top 4 benefits of web animation
Improve engagement and conversion
One of the essential benefits of web animation is that it drives engagement and conversion rates. By adding captivating web animation to a website, you can snag visitors' attention and guide them toward taking the desired action, whether that's signing up for a newsletter, arriving at a call-to-action button or form field, or making a purchase.
Increase time on page
Website animations can also increase the time visitors spend on your site. By providing an engaging and visually compelling experience, visitors will be more likely to stick around and explore your site. This is especially beneficial if you have particular content on your site that you want visitors to engage with, you want to capture their contact information, or you're trying to move them down-funnel toward purchase.
Guide visitors
Web animation is an ingenious way to guide visitors through your website, whether it's to submit a form or schedule an appointment. By strategically animating certain elements, you can direct visitors' attention where you want it to go and help them better understand your message and offerings. Complex websites with multiple pages can also benefit from animations that prompt visitors to journey beyond a landing page.  
Enhance design
There is a direct correlation between good design and business growth. By devoting time and resources to creating visual interest with animations, you can help make your site more appealing and memorable. Focusing on exciting design and interactivity can boost businesses and differentiate them from the competition while simultaneously leaving a positive impression on potential clients. 
Pitfalls of web design animation to avoid
Web design animation can be a great way to add flair and personality to your website. However, there are a few potential pitfalls that you'll want to avoid, which is easiest to do when you collaborate with experienced designers. Three common pain points include:
Slow loading speeds
One of the most common issues with animated web design is that it can drastically slow down your page loading speeds — something that is sure to frustrate your visitors. This is particularly true if you use large, high-quality images or videos. Fortunately, you can do a few things to mitigate this problem. 
Try to keep your animations as short as possible. 
Use compressed file formats such as JPEG or MP4 to reduce the file size of your images and videos. 
Consider using vector graphics, which are composed of mathematical equations and thus have smaller file sizes than rasterized images. 
Use CSS animations instead of GIFs whenever possible. GIFs are often much larger than CSS animations, so they'll take longer to load. 
Optimize your website's code so that it loads quickly and efficiently.
Distracting visitors
Another potential issue with web design animation is that it can distract or repel visitors. This is especially true if your animations are loud, excessive, or intrusive. Make sure that any animations you use are relevant to the content on your website and add value for readers. For example, restrict animation to only draw attention to an important call-to-action button or to highlight important content on your blog. 
Not optimized for mobile devices 
With 60.04% of all website traffic coming from mobile devices, if your site's animations haven't been optimized for mobile, you're missing out on a portion of your potential audience. Check that any animations on your website are responsive and will resize and adjust accordingly for different screen sizes. 
Get fast-loading, SEO-friendly website animations with B12
Animations are an incredible tool for enriching your site that can help bring life to a dull or static web page, add visual interest, and increase engagement with your content. With the right kind of animation in place, you can provide better user experiences, boost interactivity, and strengthen overall visitor enjoyment of your website. But you must ensure you're executing them correctly to avoid issues with load time and SEO.
With B12, you can add expressive animations to your entire website or a section yourself using the B12 Editor, or have one of our experienced designers do it for you. Our website animations are built to benefit your aesthetic without the risk of hurting SEO, slowing load time, or causing visitors to bounce to another site. Try B12 for free to make your business stand out online and achieve better branding.
Have experts refine your website
See your website draft in 60 seconds, then let experienced designers customize it.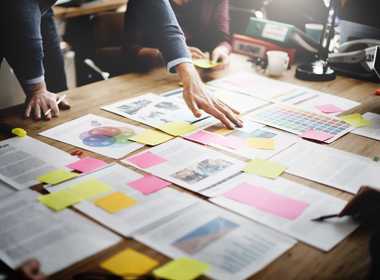 Looking for alternatives to PayPal for accepting online payments? Check out our comprehensive guide on the best PayPal alternatives.
Read now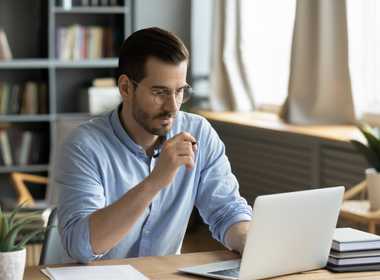 Learn how to build a professional website for your independent consulting business with our step-by-step guide. From choosing a domain to optimizing for SEO, we've got you covered!
Read now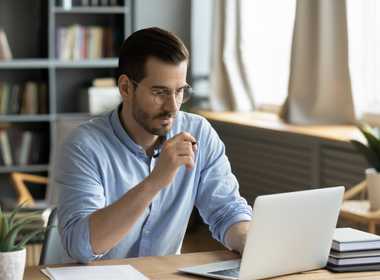 Discover the best DIY website builder for your small business needs with this comprehensive guide, including pros and cons of each platform. Make an informed decision and create a professional website...
Read now