Introducing #howiwork by B12
'The workplace is undergoing rapid transformation. Everywhere you turn, you hear tales of automation, the destruction of jobs, and the emergence of new work models. Change is coming, and there are countless statistics and reports detailing this transition. Regardless of what you think the future of work might look like, boiling things down to a simple set of statistics is dangerous: it dehumanizes the impact of workforce change and provides none of the richness that real people's experiences provide.'
21 July, 2017
·
2 min read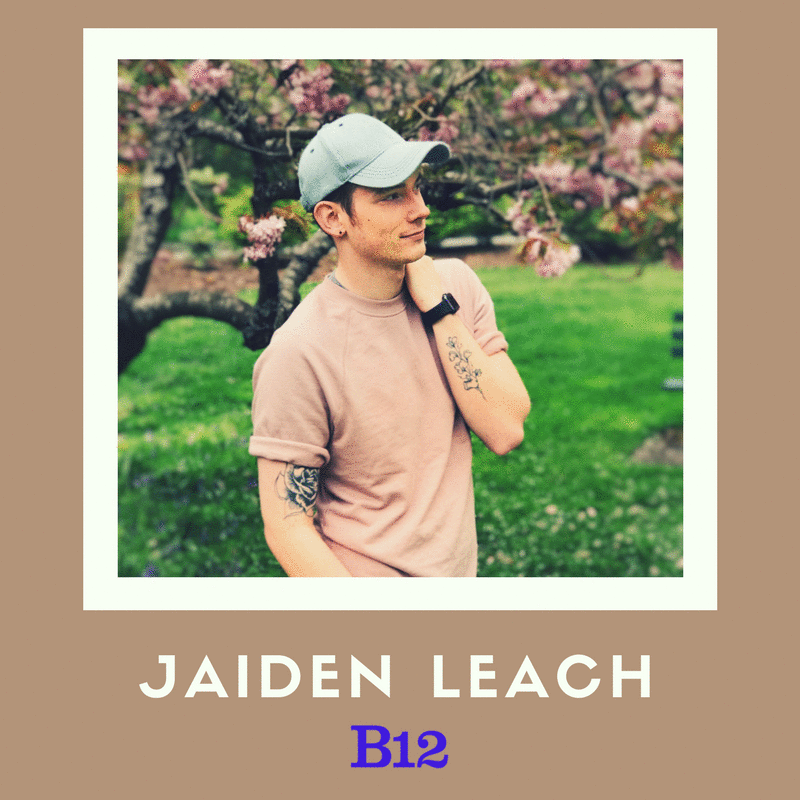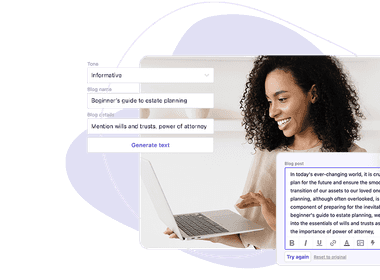 AI Assist is your copilot available throughout B12. Every detail, even SEO metadata, is drafted for you.
Read now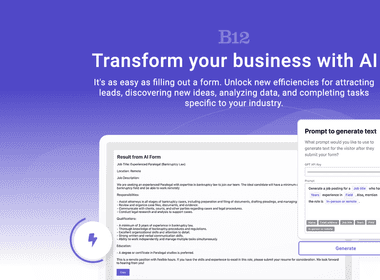 B12's latest product enables you to go from using AI tools to building your own in minutes with no expertise
Read now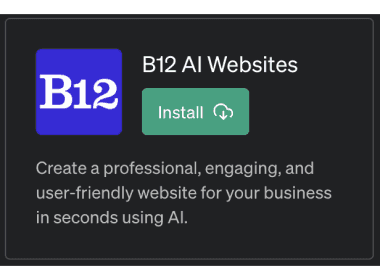 With ChatGPT's flexibility and B12's AI website generation capabilities, there's never been an easier way to go from concept to published site in minutes.
Read now