Business
The secrets to getting more five-star reviews on Google
This blog post dives into the secrets of getting more five-star reviews on Google. Learn how to get more positive reviews and increase your online presence with these easy tips.
6 March, 2023
·
15 min read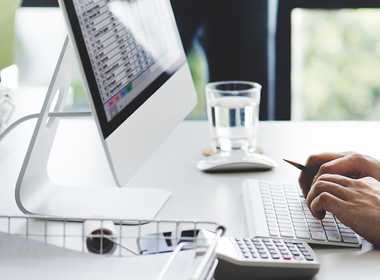 Do you want to increase your internet visibility and attract more customers? To do so, you have to focus on maintaining high-rated Google reviews. Any business may benefit greatly from five-star ratings since they let potential clients know what to anticipate from working with you. In 2021, 81% of consumers reported reading Google reviews via Google search results, a considerable rise from 2020, when just 63% of consumers used Google reviews. This shows the growing importance and popularity of leveraging Google reviews as a business owner.
To help you grow and improve your online reputation, this blog post will discuss the value of having high star ratings, how to earn more of them, how to handle negative customer feedback, and how to leverage reviews to raise your online exposure.
What are five-star reviews and why do they matter?
Five-star reviews are an essential part of any successful online business. Customers use them to score their interactions with products and services, and they are frequently used to assess the general caliber of a company. Since they foster trust with potential consumers and persuade them to select you over rivals, positive evaluations are of great value to businesses. Customers frequently express satisfaction with the goods or services they received when they give a business a five-star rating.
A five-star rating demonstrates to potential clients that you provide an excellent product or service and that you can be relied upon. Moreover, the comments and ratings customers leave can provide businesses with insights into improving their products and services and what customers are looking for when they make their buying decisions. Businesses may adjust their goods and services to better suit the demands of their consumers with the aid of this feedback. In addition, five-star reviews also help businesses boost their online presence. The more five-star reviews a business has, the more visible and credible it appears to other customers. 
How to encourage customers to leave good Google reviews
Businesses that depend on online reviews to draw in new consumers must actively encourage customers to leave evaluations. Reviews on Google affect a company's online presence because it is the most popular search engine. Businesses must first ensure they offer a fantastic customer experience to encourage consumers to submit more reviews.
One of the few tips to get customers to write reviews on Google is to ask them directly. It's crucial to do this at the appropriate moment, perhaps after they've had a satisfying interaction with your company. Additionally, businesses can add a review link on their website or emails that take customers to their Google review page.
Incentives can also be used to encourage customers to leave Google reviews. This can be done through discounts, free samples, or referral bonuses. Companies may also offer discounts or rewards to customers who leave five-star reviews. Businesses can also design a loyalty program that offers points or other prizes in exchange for consumer feedback.
In addition, businesses can use the Google reviews widget on social media platforms like Twitter, Facebook, and Instagram for review requests. Businesses can post positive content about their services or products, announce their company, and ask customers to leave five stars. Also, companies may reach their target audience by running social media advertisements.
The benefits of five-star Google review
Five-star reviews on Google can be an invaluable asset for businesses. They establish trust, give potential buyers a sense of the caliber of a good or service, and even have the power to affect search results. In short, the benefits of receiving five-star reviews are numerous, and businesses should take every opportunity to encourage customers to leave them.
Firstly, five-star reviews on Google can act as a form of social proof, which can be a powerful tool for attracting potential customers. If other people highly regard a product or service, people are more inclined to utilize it. This is particularly true for local firms, as customers are more likely to believe what their other customers have to say. By encouraging customers to leave good reviews, businesses, especially small businesses, can use them to their advantage and improve their online presence.
Secondly, high reviews can positively affect search engine optimization (SEO). Google considers ratings and reviews when ranking websites and businesses in its search result pages (SERPs). This means that the more positive reviews a business has, the higher it is likely to rank in SERPs. This results in more visibility and online traffic for the company, bringing in new clients and increasing revenues.
Also, getting five-star ratings is a fantastic method to gain the trust of future customers. People are more likely to trust a business when they see that others have had happy experiences. Building this trust by encouraging consumers to write positive reviews may increase sales and improve the company's reputation.
In conclusion, businesses should take advantage of the benefits of five-star reviews on Google and actively encourage customers to leave them. They can help increase visibility and traffic to the business website, provide social proof, and build trust with target customers. Businesses can maximize their online presence and boost sales by leveraging five-star reviews.
Tips for responding to negative reviews on Google
Negative reviews can be a major setback for any business, but they don't have to be the end of the world. In fact, responding to a negative review on Google can be a great opportunity to turn a bad experience into a positive review. By responding promptly and professionally, businesses can showcase their commitment to customer service and satisfaction.
The first step in responding to negative reviews is acknowledging the customer's experience. Whether or not you concur with the customer's viewpoint, it's critical to demonstrate that you share their worries and are prepared to take the required actions to make things right. Provide an apology for any difficulty the client may have had and detail any measures you have done or intend to take to enhance their experience going forward.
It's also important to keep calm and professional, even if the customer is overly critical, confrontational, or left an inappropriate review. While feeling defensive in these situations is natural, it's important to remember that the customer's opinion matters and that you should strive to maintain a positive image. If the customer's review contains false or malicious information, you can contact Google to have the review removed.
In conclusion, if the client is prepared to give you another chance, you ought to seize the chance to put things right. Offer customers a discount, free product, or another incentive to show them your appreciation and commitment to their satisfaction. This can significantly improve a bad experience and persuade the customer to write a positive review. With that, knowing how to properly manage reviews is extremely crucial.
Leveraging five-star reviews on Google to boost your online presence
One of the most crucial tools for promoting your business online in terms of web marketing is obtaining five-star ratings on Google. A strong online presence is vital to any business; positive reviews can make or break a business's reputation. Google reviews may also be utilized to increase your company's visibility in search engine results, which can help you draw in more potential clients.
One way to leverage five-star reviews on Google is to encourage customers to leave reviews. Customers can be asked to leave reviews on the company's Google My Business pages or social media pages such as Facebook or Twitter. You may also contact prior clients and request a Google review. You can ensure that your company has a strong online presence and that potential clients see favorable evaluations by encouraging customers to submit feedback.
Plus, businesses can leverage five-star reviews on Google by sharing positive reviews on their other online platforms. You may increase your online profile and attract more prospective consumers by posting reviews on social media and other websites. Additionally, sharing positive reviews can help to build trust with customers and demonstrate that the business values customer feedback. By leveraging more Google reviews, businesses can ensure they are building a strong online presence and attracting more potential customers.
Optimize your online presence for Google
The secret is to ensure you have a solid reputation and are doing your part to uphold it if you want to use Google's five-star ratings to increase your internet visibility. This means responding to reviews on time, thanking customers for feedback, and addressing issues. Also, it's critical to monitor your reviews and carefully address any unfavorable ones. Thirdly, you want to confirm that you are actively connecting with consumers and encouraging them to post reviews. This may be accomplished by providing rewards like discounts or vouchers, or even merely requesting that they submit a review.
In addition to maintaining a good reputation and engaging with customers is also important to ensure that your business is properly optimized for Google. This includes using keywords in your website, listing your business in local directories, and using the appropriate categories for your business. This will make it simple for potential consumers to locate your company when they conduct a search.
Furthermore, using social media to your advantage is one of the finest strategies to maximize the five-star ratings you receive on Google. Having a social media presence is a terrific method to interact with consumers, develop relationships, and demonstrate your interest in their feedback. Social media may also promote favorable ratings and persuade people to submit their own evaluations. This will contribute to the development of credibility and trust, which will ultimately result in more Google five-star ratings.
Improve your online visibility with B12
B12 is a top platform to make the best first impression online and optimize your online presence. It includes professional web design, SEO, copywriting, business listing management, and much more. To see for yourself and improve your reputation, sign up for B12 for free!
Attract, win, and serve more clients
Receive helpful resources directly to your inbox to help you succeed online.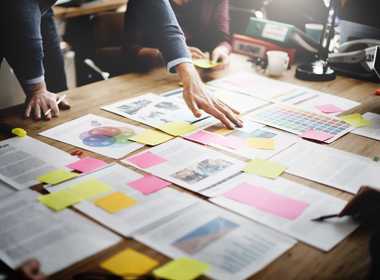 Looking for alternatives to PayPal for accepting online payments? Check out our comprehensive guide on the best PayPal alternatives.
Read now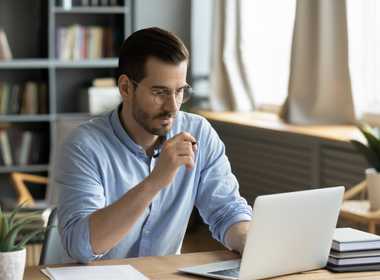 Learn how to build a professional website for your independent consulting business with our step-by-step guide. From choosing a domain to optimizing for SEO, we've got you covered!
Read now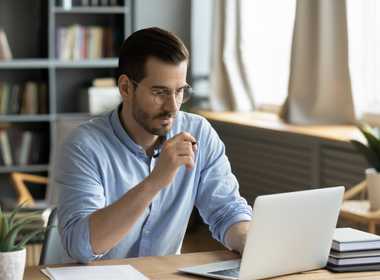 Discover the best DIY website builder for your small business needs with this comprehensive guide, including pros and cons of each platform. Make an informed decision and create a professional website...
Read now