Launch an online presence that makes it simple to attract, win, and serve clients
B12 uses AI and experts to quickly set up your website, scheduling, payments, email marketing, and more.
Get started for free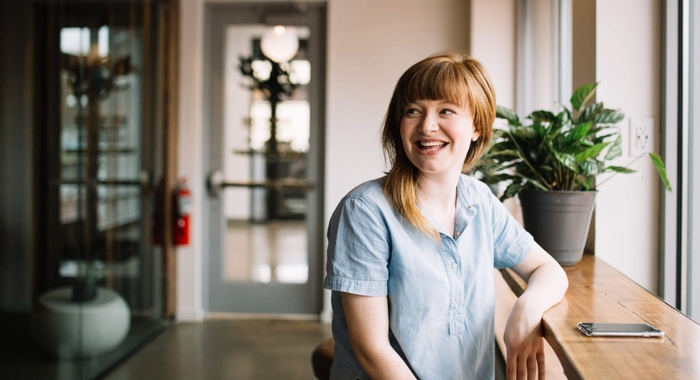 A step-by-step guide to the client onboarding process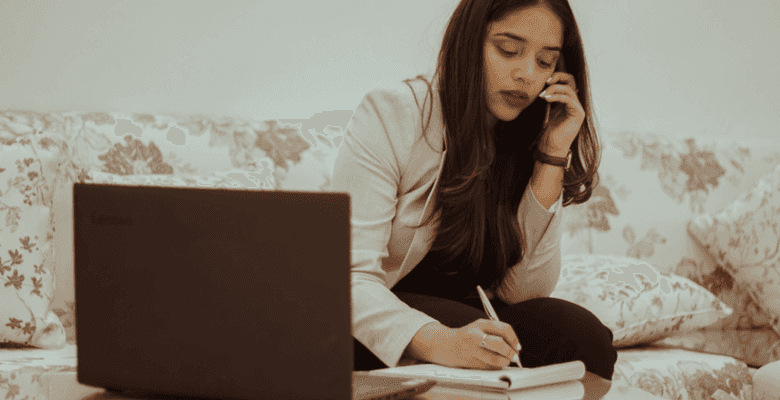 This guide covers the basics of customer onboarding and why it is crucial to your business's overall sales process.
---
Getting new clients means you're doing something right in your business. But getting these prospects across your sales finish line is only the beginning. The next step, which is the client onboarding process, is one of the most important, especially if you want to start your business relationship off on the right foot.
The primary aim here is to create a stellar first impression by providing a one-of-a-kind onboarding experience.
So how do you go about creating an excellent client onboarding process? This guide covers the basics of customer onboarding and why it is crucial to your business's overall sales process. You'll also learn how to set up your process to suit your business needs. Let's get to it.
What is client onboarding?
Simply put, it is the process of formally welcoming new clients to your business, kind of like an official meet and greet. It's all about gaining a deeper understanding of the client and their needs and then letting them see how your business can address those needs and improve their bottom line for the duration of your working relationship.
Just as you're getting relevant information about the client's business, they're also getting info about your products or services. This mutual exchange of information sets a foundation in which you can build a solid client experience.
That being said, it is important to note that the customer boarding process is not meant as a replacement for personal interactions with your clients. Instead, it enriches your personal interaction, which in turn leads to a healthier and more profitable client relationship.
Why your business needs a defined client onboarding process
Well, start by looking at it from your new client's perspective. As a new venture, there are bound to be jitters. They might be a little nervous about whether they made the right call in choosing to do business with you.
On your end, you want to know more about the client and how they do their business. Can you adjust to their working style fast enough, is there going to be a bit of a learning curve for either party? How quickly can you deliver based on your level of resources? Essentially, you're testing the waters, so you can decide if they'd be a good client for your business.
But it's not enough to just have some disjointed process where anything goes, and there is no order for how information should be exchanged. Small businesses face this issue all the time — the client has signed the contract but is hardly ever around to provide the necessary info to complete all of the project kick-off tasks. This leads to lengthy back and forths, plus team members get stuck, and the workflow becomes a mess.
That's why a structured client onboarding process is so critical. When you have a defined process, both parties know what is expected of them, and so there's less hassle all the way. Other benefits include:
Less churn
The truth is no matter how well you sold your business during the kick-off meeting, the real measure of your services is whether they provide value and help attain the client's goals. Anything less, and the chances of a client churn get higher.
That's why it's important to get started quickly and demonstrate value early on. And yet, the only way to do that is through the info you got during client onboarding. A well-defined onboarding process creates a more organized information flow, which allows you to get things started much quicker.
Set expectations
You and your new client are about to enter into a business relationship. Setting expectations and establishing boundaries in the beginning is only the natural thing to do. This just means ensuring that you, your client, and any other stakeholders are clear on what is expected from either party.
Setting expectations also helps you avoid potential issues down the line.
In any case, exceeding client expectations should be the primary goal of your business. Consistently meeting client needs and never slacking off on deliverables is the best way to build a successful, long-term relationship.
More efficiency
Creating a repeatable client onboarding process means more efficiency for your business. Yes, personalized customer onboarding is always ideal, but the reality is you can only do so much with the time you've got.
So take advantage and save your structured onboarding process into a ready-to-use template. When you want to onboard new customers, simply edit the template and get things moving faster.
Improved customer experience
Getting your working relationship off on the right foot builds confidence and improves trust, which in turn leads to greater customer success. With good customer experience comes a number of important perks, such as upsell opportunities and referrals.
When does the client onboarding process start?
This will largely depend on your sales process. Generally speaking, however, client onboarding starts as soon as the client signifies their intent to enter into a business relationship with you. Upon receipt of the formal notice (buy-in form, signed contract, etc.), you can give the client a quick breakdown of the onboarding process, so they know what to expect in the days or weeks after.
Ideally, you want to get your client onboarding completed as quickly as possible. The more time you spend on back and forths, the longer it takes to begin actual work for the client. Of course, the length of the process will vary from business to business, though the main consideration is how much information you want the client to provide (files, document access, branding materials, etc.).
Creating your client onboarding process
So you've got a hot lead, and they're ready to proceed to the next stage of the relationship. The first thing to note here is that there are two main aspects to client onboarding — external and internal onboarding. Let's look at each one to paint a clearer picture.
External onboarding
This is the client-facing side of the onboarding process. The key is to focus primarily on understanding how your business can provide value to the client.
Here are the steps involved in setting it up for your business:
1. Receive engagement letter or signed contract
Until you have official documentation of a client's willingness to enter into a business relationship with you, there's no point in initiating an onboarding process. This is because the potential client is not yet legally bound to actually do business with you. The last thing you want is to put in all those hours and manpower without any tangible returns.
2. Send a welcome email
This is a necessary formality. Sending welcome emails to first-time clients is a great way to kickstart your working relationship. Keep it short and sweet as the client will have to go through lots of other documents later. You can also include the next steps of the onboarding process in your welcome email, so the client knows what to expect.
3. Kick-off call
The kick-off meeting is an avenue for you and your client to connect personally. This step is especially important in today's digital setting, where you can land clients outside of your local service area. A face-to-face meeting, even a virtual one, is crucial for building trust.
It doesn't have to be a prolonged call either. Kick-off calls generally last for around 10 to 30 minutes. The important thing is that you connect with the client, answer any questions they might have about your business, and communicate key project information.
Other things to cover in the kick-off call include:
Setting expectations and boundaries — You can discuss this during the kick-off meeting. Be clear about what your clients can expect and their obligations towards maintaining a successful working relationship. Do a complete process review with deliverables and metrics, so the client knows exactly how you plan to deliver solutions to their short and long-term needs.
Additional training — If you're a marketing agency or digital service provider, you might need to walk the client through some tutorials regarding your system. For instance, if clients are required to open an account with your company, you could walk them through the login and account management processes.
4. Intake form
The intake form is a client questionnaire that you use to gather relevant information about your client's business — branding, current challenges, target market, long-term objectives, competition, access to important files, and so on.
Many small businesses make the mistake of sending the intake form first, even before the kick-off call. In theory, this is a sound practice since it allows you to go over the information provided during the kick-off call.
In reality, however, many of these questions can cause the client to feel overwhelmed. What happens then is they decide to set it aside for later, but then later never comes. And you find yourself stuck because you can't move to the next stage without the completed questionnaire.
By saving the intake form for last, you would have had ample time to discuss what kind of information you want to get from the client. They would then be better prepared to think more strategically about their business and provide relevant answers.
Internal Onboarding
As the name implies, this is an internal process of setting up everything needed to fulfill your obligations to the client. Steps include:
1. CRM documentation
If your business doesn't use a CRM (Customer Relationship Management) software, you should definitely consider making the switch. CRMs can save you time and automate several aspects of your lead generation process.
Once you acquire a new client, enter their info into the CRM or assign the task to the appropriate team member.
Read also: 5 popular CRM platforms for financial advisors
2. Schedule kick-off call
You can use a calendar tool like B12 bookings to schedule the kick-off meeting with the client. This introduces automation and enhanced efficiency to your scheduling process. Again, it doesn't have to be you, the business owner, who does this. The important thing is that it gets done.
3. New client intake meeting
This is where you discuss the client's business and the deliverables expected with team members and key stakeholders. You can go over project management, populate task lists, assign roles, set deadlines, and so on. It's also important to assign a point of contact for the client. As much as possible, let this person join in on the client kick-off call so you can introduce them properly to the client.
Proven tips for successful client onboarding
Personalize the onboarding experience — You're excited to have them on board. Translate that excitement into crafting a strong first impression by personalizing their onboarding experience. Put a face to your brand and focus on tackling the client's needs directly.
Balance the micro and macro aspects of the process — Micro stuff like the emails you send or the template used are essential. But it's equally important to zoom out and look at the new business relationship from a macro viewpoint. Consider things like lifetime value and retention. After all, it's much more efficient to retain existing clients than to onboard new ones.
Seek to educate the client and prepare them for what's to come — This saves you a lot of unnecessary back and forths down the line.
Remove obstacles — Examine your onboarding process and take out anything that can be an obstacle to the client's proper understanding of your business.
Don't make the client have to repeat themselves — If they already stated something they want to be done, don't make them repeat it again. It can make them feel like you're not actually listening to what they want to achieve. Use your CRM or project management system to save these pieces of information ahead of the kick-off meeting.
Ensure there's a smooth transition from one step to the next — Don't stress the client with a haphazard onboarding process.
Prove your value quickly — The first three months after onboarding a new client is the most critical in the relationship as this is the period where churn rates are usually at their highest. By proving your value early on, you have a better chance of building a long-term business relationship.
Utilize a client onboarding checklist — A checklist helps you stay on track and identify if you've missed any important aspect of the onboarding process.
Onboard new clients with ease via your B12 website
There you have it… now you know the importance of a client onboarding process and how to create one for your business. To create workflows and processes that nurture, guide, and retain clients, use B12 for your online presence. You'll get an optimized, streamlined website, email marketing, client intake forms, scheduling, payments, and more. You spend less time on administrative tasks but see better results and more satisfied clients.
You can also visit our Resource Center for more step-by-step guides on small business management, website design, and online marketing.
Spend less time on your website and more time growing your business
Let B12 set up your professional online presence with everything you need to attract, win, and serve clients.
Get started for free