Small business basics
5 ways to future-proof your business
Prepare for uncertainty and avoid disruption by making your firm future-ready.
27 September, 2022
·
5 min read
After enduring everything from a global pandemic to skyrocketing inflation and the brink of recession, business leaders want to do everything they can to make their firms future-ready. It's impossible to predict the unknown, but there are steps you can take to get your business on a future-proof path, including being more nimble, client-minded, and innovative. 
Here are five tips to help your business stay ahead and avoid disruption in a rapidly changing world.
1. Harness new technology
If you can't remember the last time you updated your workflows, or if you're still running legacy software on desktop computers, it's time to embrace new technologies. By putting it off, eventually, it will become unavoidable and could cause major disruption for your firm. It's OK to work on this gradually, prioritizing certain improvements and keeping some legacy systems a little longer.
Start by moving more of your data storage, business tools, and team communications to a cloud-based system, which makes it easy for you to access data from anywhere and handles upgrades for you. For lawyers, this could be cloud-based practice management software that lets you track everything going on with your clients, documents, and cases in one place. 
Some companies that charge by the hour, like accounting firms and law practices, worry that technology may help them to work so fast that they'll lose billable hours. In actuality, it's an opportunity to offer new, higher-value services that you can charge more for. Plus, working more efficiently affords you the time and energy to take on additional clients and generate more revenue. 
Technology you can adopt that makes the biggest difference for firms includes a customer relationship management (CRM) system, collaborative tools like Slack and Google Apps, and eSignatures and digital contracts.
2. Automate business processes
Automating processes improves your productivity, streamlines tasks, and lowers operational costs. Get the most out of your technology and workflows by automating as much as you can without losing the human touch in more meaningful client interactions. 
Clients are largely accepting of digital and automated interactions with their service providers. In fact, 56% are comfortable with fully-automated interactions, and 57% prefer to engage online. As expectations evolve, you need an online presence that makes it easy to work with you without any friction, delay, or unnecessary steps.  
Automating your processes is great for your employees and company morale because it frees them up to work on more stimulating tasks. 90% of employees are burdened with boring, repetitive work that could be easily automated. By allowing your team to do more interesting work, you're able to better retain talent, upskill your team for critical skills, and achieve higher productivity.
Processes that are simple to automate include routine emails (e.g., confirmation and reminder messages related to upcoming appointments, payments, and submitted forms), data reporting, and invoice creation.
3. Upgrade your customer experience
Look at the convenience that consumers have grown used to, thanks to services like Amazon and Instacart. What are you doing to make your company easier and more enjoyable to work with? 
Do clients still have to visit your office to sign a contract in person, or do you have the workflow and tools in place to email them a custom contract and let them sign with an eSignature? Can they work with you entirely from their phone? This is the standard that every industry is moving toward.
Listening to your customers' wants and needs is key to developing long-lasting relationships and gaining new ones. Continuously evaluate your business through their eyes. An effective place to start is by surveying clients on what they think of working with you and using the data you collect to make informed improvements. Your end goal is to make every client's experience straightforward, simple, and painless.
And don't just collect customer feedback once — conduct monthly or quarterly surveys, and have a plan to make changes that actually address their feedback. 68% of consumers say they are willing to pay more for services from a company that offers good customer service experiences. You can make incremental improvements to your customer experience. For instance, if clients complain that it takes too long to receive a response from you, start by adding live chat to your website as a way to provide faster communication.
As your company evolves, your clients, their pain points, and their expectations will too. Stay engaged with customer behavior, opinions, and habits by looking for patterns in their feedback, reviews of your business, and social media comments and mentions. 
4. Invest in people and company culture
New technologies and innovation are a crucial part of future-proofing, but they can only take you so far. Technology is meant to enable and empower your employees, not replace them. It helps them work more productively, collaborate, and make informed decisions.
How can you set up your people to be more successful and enjoy their work? It doesn't have to pull focus your company's success, the two can amplify each other. Encouraging your team to upskill or reskill to fill your firm's critical skills gaps is more cost-effective than hiring new talent. 
More than 60% of your company's future roles can be filled by existing employees when you have the right training programs in place. Data analysis skills and other digital literacies are great future-proof skills for your staff to have that will also benefit your business. Invest in your team by making it easier for them to learn these skills, and they'll invest in you.
5. Continually optimize
Future-proofing is never done, it's an ongoing process. Even after you've implemented some of the advice in this article, continue looking for new ways to optimize your business. Revisit your processes and assess what's working and what isn't. What changes are needed to improve the quality of your work, onboard clients faster, and drive more revenue? These might be new systems, technologies, personnel, or skills you need to add. 
Continual optimization, not being afraid to pivot, and a growth mindset is what keep companies around for a long time. You also need to push yourself to make decisions faster, as research shows that businesses that consistently make decisions fast are more likely to outperform their competitors. Quick decisions get a lot easier when you implement systems that help gather and analyze real-time business data.
Optimizing your business may also include updating your pricing. Have you revisited it since U.S. inflation hit a four-decade high this year? Similarly, have you compared your pricing to how your competitors price similar offerings? It may be that your prices are more expensive because you offer higher-quality service, but be prepared to explain those differences to a prospective client. Always stay informed of your firm's place in the market.  
Undergo a digital transformation with B12
B12 is an all-in-one online business platform and website builder that enables professional service firms to reach, attract, and retain more clients with less effort. We help firms future-proof their processes by embracing automation for invoicing, appointment scheduling, email marketing, eSignatures, and more, as well as creating client-centric workflows that support conversion and add convenience. 
Start by seeing your free website draft in 60 seconds, then work with B12's web designers, copywriters, and SEO specialists to refine and launch it. Go live with your new-and-improved online presence in only 30 days.
Start on your future-proof path
The economy continues to fluctuate, innovation is happening faster than ever, and consumer expectations keep evolving. To future-proof your business and stay relevant, you need to find new ways to quickly adapt and work more efficiently. The more agile you are, the easier it'll be to overcome barriers, pivot, and maintain your success.
Any business, even those in a more traditional industry or with a small team, can start future-proofing by adding a few automations that simplify the client experience and handle recurring, low-value tasks.  
These tips are a great starting point to secure your firm's success in 2023 and beyond. Being able to survive is good, being able to thrive is better.
Modernize your business with B12
Bring more aspects of your firm online with B12's all-in-one platform. Start by seeing a free draft of your new website in only 60 seconds.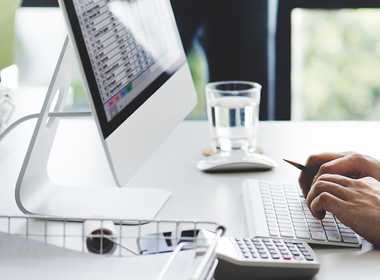 This blog post dives into the secrets of getting more five-star reviews on Google. Learn how to get more positive reviews and increase your online presence with these easy tips.
Read now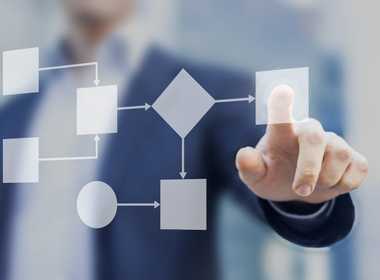 This blog post explores the potential benefits of trademarking a logo and explains how to go about the process. It provides a comprehensive overview of the cost, time, and resources associated with tr...
Read now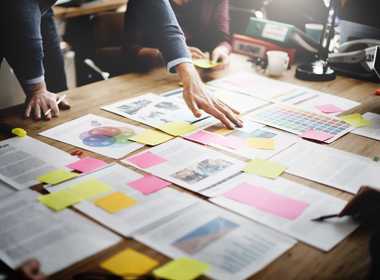 This blog post provides an in-depth guide to building a website for selling professional services. Learn how to create an effective website that will help you market and promote your services to poten...
Read now