Launch an online presence that makes it simple to attract, win, and serve clients
B12 uses AI and experts to quickly set up your website, scheduling, payments, email marketing, and more.
Get started for free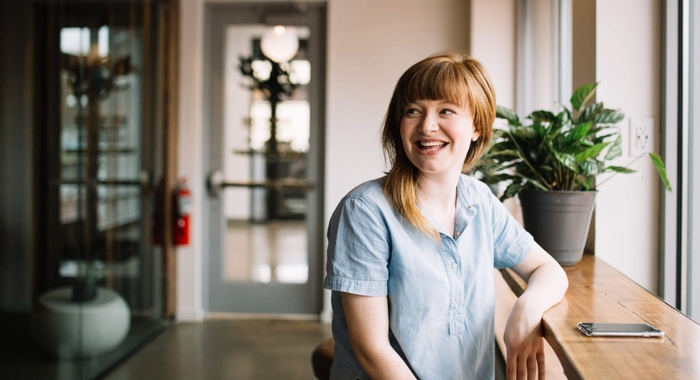 7 best legal billing software to streamline invoicing and payments processing in your law firm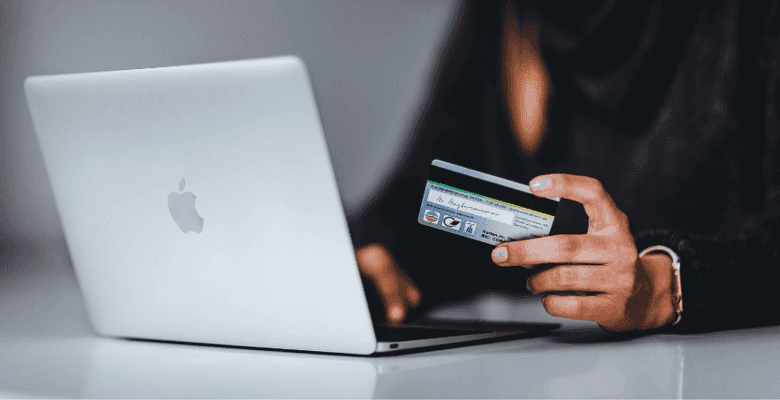 Learn about the top seven legal billing software so you know which one to choose based on your current situation.
---
It's the age of automation, and managing your business operations has never been simpler. In today's digital age, there's an online tool or software for just about every aspect of running a company. Law firms that were able to stay afloat during the Covid-19 pandemic wave were only able to do so thanks to these software and online platforms.
One crucial aspect of law firm management that has benefited greatly from automation tools is billing. As a manual process, billing is extremely time-consuming, especially if you're dealing with clients who aren't settling invoices on time.
First, you have to establish a billing cycle, set up payment processing systems, create invoice templates, send out the invoices, send follow-ups, record the transaction, and document management… the list could go on. The point is, there's nothing pragmatic about doing invoicing and payments processing the manual way when law firms have access to advanced legal billing software.
At the end of this article, you'll know all about these online tools, how they can streamline your time tracking, invoicing, and online payments processing workflows from start to finish. You'll also learn the top seven legal billing software so you know which one to choose based on your current situation.
The rise to prominence for legal billing software
Most law practice management software offer some sort of time tracking and rate calculation functionality. However, most of these platforms provide only basic tracking and reporting capabilities. If there's one critical lesson that we learned from the aftermath of Covid 19's rampage, it's that a more robust billing system is an absolute necessity.
Many of these all-in-one law practice management software have since revamped their platforms to accommodate this need, while standalone e-billing software specifically designed for small law firms has continued to rise in number.
What are the must-have features for legal billing software?
This type of software generally has more advanced capabilities, such as streamlined invoicing, increased tracking, granular reporting, integrated payment processing systems, just to name a few. Many of them are also able to sync directly with your law practice management software and other third-party automation tools that you use in your small law firm.
You can use these as a benchmark for when you're looking to purchase legal billing software. Whichever one you choose should have at least have the following features:
Advanced timekeeping
Today's legal billing systems need more than a basic time tracking tool that can only record time entries. Imagine a billing process where you don't have to manually track billable time and worry about keeping accurate billing records. Then take that further by including a full customization functionality. This way, you can use it in a way that suits you best.
Flexible case management tools
An advanced legal time tracker should be paired with an intuitive case management software that can easily organize billable hours, record expenses per case, take notes and even communicate with your clients. This helps you stay organized when billing multiple clients in one go. Plus, it can enable you to get paid faster.
Secure, automated data backup
This is definitely a useful feature to have when it comes to running a law firm. Legal professionals deal with confidential information all day long. The last thing you want is to lose all that data or have it compromised. Therefore, a good legal billing software should have a secure cloud-based backup option with the ability to automate backups after a given interval.
Seamless integration
Your legal billing software should be easy to integrate with existing finance and accounting tools. The truth is no online tool has it all. But that doesn't mean you can't integrate those functionalities into your billing system to further streamline the process. For example, if your legal billing software doesn't have a built-in payment processing system, it should be easy to integrate with payment gateways and related third-party applications.
These integrations can make for a quicker, more rounded billing process while also helping you avoid costly billing mistakes.
Comprehensive reporting
Reporting is crucial to making informed decisions about various aspects of your law firm. A billing software with reporting and analytics tools means you can optimize your law firm's billing process based on actionable data. These tools can also help you stay on top of the entire billing system by identifying and collating important information such as outstanding invoices, expense tracking, revenue flows, and more.
Get you paid faster
This is the simplest yet most compelling to invest in legal billing software. You want to be able to get paid in the shortest time possible after sending out your invoice. Any features that can make this a reality are definitely must-haves in your billing system.
One of the best ways to achieve this is with an in-built online payment processor. Imagine your clients being able to pay you directly on your website. Another option is to create and manage invoice templates, so you don't have to create a new invoice from scratch every billing period.
7 legal billing software for more effective invoicing and payments processing
When it comes to e-billing software, you have two choices — the standalone version or the built-in billing tools offered by your law practice management software. No matter which one you choose, keep in mind that whichever you choose, you have an ethical obligation to vet the technology and systems that will be handling and storing your data.
Plan for the long term too, when making your choice. It's always a hassle when having to switch to a completely new billing system because the old one doesn't have the capability to scale alongside your practice.
With that out of the way, here are our top seven legal billing software to help streamline your invoicing and get you paid faster:
Clio
Clio is an all-in-one legal practice management software with a robust billing system that can cater to small law firms and large organizations alike. The platform enables users to manage client cases, track important deadlines, organize important documents, bill clients, and even accept payments.
Why we like this billing solution
As a cloud-based system, Clio boasts easy accessibility across desktops, laptops, iPhones, iPads, and Android devices. This way, users can stay on top of their billing, invoicing, and payment tracking even on the go. The mobile app also offers communication tools such as push notifications and messaging so users can stay connected.
The user interface of the Clio dashboard is easy to understand, plus there are several customizable features so you can tailor the process as needed. Clio's pricing model is straightforward with packages starting at $39 per user per month. The platform also supports 200+ integrations.
TimeSolv Legal Billing
TimeSolv is a popular software in the legal industry. It offers cloud-based solutions for legal time tracking, billing, and integrated project management features. The platform is also used in other industries that offer professional services, such as accountants, architects, consultants, and so on. TimeSolv is designed to help business owners manage their operations better.
Why we like this billing solution
TimeSolv features robust tools for streamlined billing. In terms of time tracking, you can stay on top of billable hours and budgets in real-time. Its suite of billing functions is packed with great features such as simplified invoicing through customizable templates and batch billing. There's even a document automation feature that users can utilize for auto-filling certain kinds of documents.
TimeSolv is also compliant with the LEDES billing format. The Legal Electronic Data Exchange Standard (LEDES) format was created in 1995 for "creating and maintaining open standard formats for the electronic exchange of billing and other information between corporations and law firms."
Another big plus for TimeSolv is that it features two-way integration with various accounting software, including QuickBooks Online and Xero. For payment processing, it can integrate with LawPay so clients can settle their invoices online. The software is available as Android and iOS apps, enabling seamless remote usage. Users can easily generate reports for better decision-making. Expense tracking, trust accounting, and a secure client portal round up the positives for TimeSolve legal billing software.
PracticePanther Legal Software
PracticePanther is an intuitive legal management system for small to large organizations specializing in different practice areas, including real estate, personal injury, bankruptcy, criminal law, litigation, and many more. The platform is a cloud-based solution and is available for use on PC and MAC. PracticePanther is also available in mobile app format for both iOS and Android users.
Why we like this billing solution
As an all-in-one law practice management software, PracticePanther features a robust lineup of automation tools, including case management software, trust accounting, task and event workflows, calendaring and docketing, document management, CRM, contact management, and more.
In terms of its e-billing features, PracticePanther enables users to track time easily, set up invoices with a few clicks, and even process online payments directly. The solution provides users access to a user-friendly client portal and offers a platform for seamless credit card processing. The platform can integrate with numerous third-party apps, including PayPal, QuickBooks, Dropbox, online calendars, and so on. Users can also get started with PracticePanther for free and without having to input their credit card details.
MyCase
Another cloud-based legal management system, MyCase, helps small law firms streamline their daily business operations and improve communications with their clients. The platform also provides functionalities for scheduling, document management, and accounting.
Why we like this billing solution
MyCase offers simple billing solutions like time tracking, case management, docketing, and contact management. To further streamline operations, the platform offers custom communication templates, expense tracking, and case filing systems, all of which can be managed from a dedicated client portal.
MyCase facilitates e-billing through its desktop interface and mobile app (iOS and Android). It integrates with various third-party apps, including QuickBooks. Users can also streamline payment plans and account receivables by automatically reconciling client payments with their accounts.
Lastly, MyCase Payments helps legal professionals get paid faster by offering multiple payment options, including credit cards, eCheck (ACH), and physical cash.
CosmoLex
CosmoLex is another popular full-service management software in the legal industry. It is the only cloud-based solution that includes complete law office accounting with legal billing & practice management. The platform also connects all modules, so users don't have to manage information from multiple systems. Instead, CosmoLex enables users to synchronize and replicate information across modules in real-time for more efficient operations.
Why we like this billing solution
CosmoLex offers a built-in trust (IOLTA) accounting function with fully integrated billing. This means there's no need to integrate with third-party accounting software. It also offers the usual e-billing solutions like time tracking, batch invoicing, automated bank account reconciliations, customizable invoices, and document management.
There's an activity log that allows users to stay on top of payments and overdue invoices and the ability to create and send notices. CosmoLex integrates seamlessly with various apps, including Google Drive, Dropbox, and NetDocs. Pricing is on a per-user per-month basis, and dedicated support is readily available through email and phone.
Rocket Matter
Rocket Matter is a cloud-based legal billing and management platform for small to midsize law firms. Users can access Rocket Matter on both their PC and mobile devices. The platform offers a number of useful tools, including time tracking, billing management, calendaring software, document management, and collaboration modules. There's also dedicated customer support service available via phone and email.
Why we like this billing solution
Rocket Matter utilizes a 'Bill As You Work' process that enables law firms to separate billable hours from non-billable time, create and send invoices, track payments, and streamline workflows all from a single platform.
Another great feature is that users can easily calculate taxes, add discounts, and manage interest fees for each case. This applies whether they're charging clients a flat fee or using retainers. The dashboard is easy to navigate, plus the platform integrates well with various cloud storage systems, including Dropbox and Box.
B12 Invoicing software
Though not designed specifically for the legal industry, B12 Invoicing is revolutionizing how professional service businesses handle their billing. The platform is powered by Stripe, a leading payment gateway solution that caters to different verticals.
Why we like this billing solution
B12 Invoicing is designed to streamline the billing process from start to finish. B12 users can enjoy this service at no additional cost and with no monthly fees or limits on transactions. The platform is built-in to their business websites so they can do all their invoicing, billing, and payments processing without leaving the website.
With B12 invoicing, users can set up and personalize invoices within minutes, schedule automatic follow-ups and reminders for overdue payments, and organize important data. Payment processing is also streamlined such that users can connect their US bank accounts and accept direct credit card and ACH payments. All of these can be accomplished right there on their business websites.
The bottom line
The simple reality is that managing client workloads, tracking time, taking notes, handling invoices manually, and chasing payments are way too tasking and time-consuming. For this reason, legal billing software is a must-have tool in every law office. It can automate all these processes while also helping to keep operating costs down and overheads to a minimum.
In addition to a built-in billing and payments tool, B12 also offers a number of dedicated online solutions, including calendaring software, AI-powered business websites, SEO, copywriting, and many more. Sign up on B12 today to get access to these tools and take your law practice to greater heights!
Streamline your invoicing and online presence
Get a new professional website with client-friendly invoicing and payments included.
Spend less time on your website and more time growing your business
Let B12 set up your professional online presence with everything you need to attract, win, and serve clients.
Get started for free