Launch an online presence that makes it simple to attract, win, and serve clients
B12 uses AI and experts to quickly set up your website, scheduling, payments, email marketing, and more.
Get started for free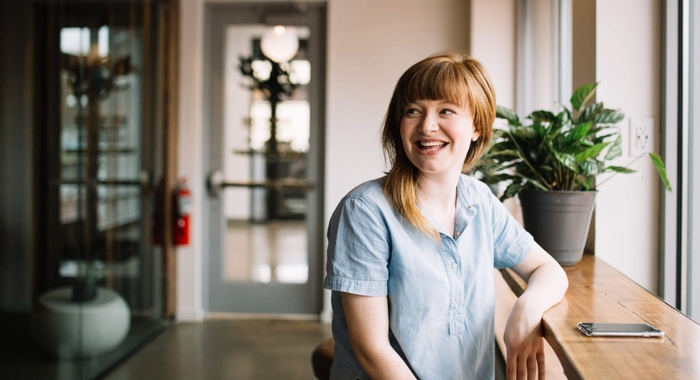 Top billing & invoice software in 2023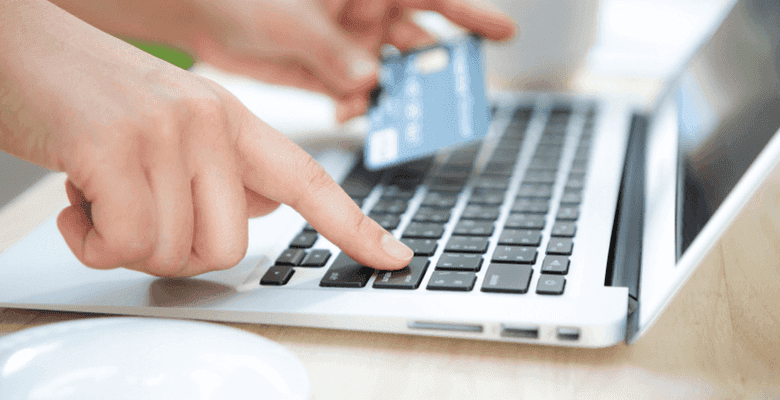 Learn all about billing solutions in the digital age and the top invoicing and online payments software for small businesses in 2023.
---
Billing and invoicing is the lifeline of any business. And yet, invoicing remains one of the biggest problems facing small businesses today. Creating the invoice, sending it out, following up on overdue payments — the traditional billing process is anything but easy. What's more, you'll have to do this on a recurring basis, thereby costing you precious work hours, among other things.
The answer to these limitations lies in automation. Online invoicing and billing software allow you to automate your payment processes and even generate in-depth financial reports with just a few clicks.
Being able to put your billing system on autopilot is definitely a welcome solution. But with so many payment options and billing platforms out there today, it can be hard to choose the right one for your small business. This article is for you. Learn all about billing solutions in the digital age and the top invoicing and online payments software for small businesses in 2023.
What is billing software?
These are programs made specifically to streamline your billing process and automate how you request payment from your clients. Their functionality extends beyond simplified invoicing to include a number of other helpful features, such as the ability to configure recurring billing, automating payment reminders, and real-time tracking of payments… just to name a few.
Billing software is typically used by accountants and bookkeepers, though it's not uncommon to find salespeople and project managers using these tools to simplify their work. You can also customize them to suit the billing process for different types of products or services. For instance, you could set up a subscription billing or project billing for your professional services.
Most billing software can integrate seamlessly with your business's accounting software and CRM (customer relationship management) tools. This eliminates the need to transfer customer information from one platform to another and allows for a more cohesive accounting system.
General features of billing and invoicing software
Competition is rising in the fintech space and with it, more and more awesome automation features and user-friendly systems. But while no two products are completely alike, bonafide billing software all have the following features:
Provide the ability to create and send multiple types of invoices
Generate useful financial reports to aid decision making
Include templates for invoices, late payment reminders, and other important documents
Allow users to save and send their invoices in different document formats (PDF, MS Word)
Allow users to send invoices via multiple channels
Provide information on the status of invoices
Easily integrate with accounting software solutions
Include notifications for payments received
Ability to set up more than one payment method — credit card payments, ACH, check, and so on
Different categories of billing systems
Billing is supposed to be one of the easiest aspects of running a business. Just charge the client for the amount owed and get paid. This works perfectly if you sell physical goods and maintain a one-time purchase business model.
If you are selling software as a service (SAAS) or any other kind of online service with recurring billing, however, the payment process is not so simple. The most common problem you'll likely face is figuring out how to bill the correct amount of money on the correct date month after month. You'll need to put some thought into important details, such as deciding between plans and subscription billing, dunning, proration, billing cycle, payment methods, and more.
Let's start with explaining the differences between plans and subscriptions.
Both are closely related and share a number of general similarities, but no, they're definitely not the same. A plan is built around the base product that you're selling. For example, internet service providers offer various plans, all of which revolve around their base product — internet access. The buyer can then include add-on products to their selected plan or use it as it is. Plan-based billing systems include set intervals for when the next payment is due.
On the other hand, subscription billing is the go-to payment model when the company has an established relationship with the client to bill them based on a specific schedule. It offers a great way to effectively manage recurring billing and maintain a positive cash flow. Some businesses include a lock-in period so they are at least assured of regular payments from that client over a given timeframe.
Should I do in-house or third-party billing?
This is another crucial detail about billing software that you should know about. Should you set up a custom, in-house billing system? Or is a third-party billing solution the more practical way to go? As with any business decision, choosing between two options means understanding their respective benefits and limitations.
In-house billing systems
The biggest advantage of an in-house billing system is that it provides maximum control and customization over your invoicing and payment processes. You can customize it to suit your business model, decide on payment tiers, plus, any issues you encounter typically receive immediate attention since you're the only customer of that system.
On the cons side, you should note that building this type of system takes time. Additionally, it's likely that you'll still require various third-party integrations to get it fully functional. For these reasons, they're more popular among larger organizations that are willing to commit the necessary resources to ensure the system is working as it should.
Third-party billing systems
The main driver here is the faster setup process and seamless integration capability. Many of these systems come with extensive tutorials and user-friendly interfaces so teams can get set up with their billing and invoicing within hours. This makes them the sensible option among small business owners.
Naturally, they are not as flexible in terms of customizability and full control. They are also subject to transaction-based fees, payable for as long as you're using the system. Additionally, customer support may be delayed since these platforms cater to numerous customers spread out all over the globe.
Our criteria for selecting the top billing software for small businesses
The ability to solve a wide array of today's billing and invoicing problems is the primary criterion here. Let's take a look at some of these problems and how billing software can solve them.
Outdated billing systems
Many of our legacy billing infrastructures were made for an era that is rapidly fading away. Imagine having to wait a minimum of two to three weeks to receive payment from an international client at this age when there are software tools that allow you to complete the same transaction and get you paid in a matter of seconds.
As such, a good billing platform must be able to accommodate changing business rules and have all the necessary features to cater to today's innovative business models. Some of these features include:
Modern monetization platform
Tiered pricing
Trial periods
Real-time usage updates
Pre-payments
Easy plan adjustments
User-friendly automation tools
Advanced accounting systems for a more streamlined workflow
Support for multiple payment options
Rigid pricing
Long gone are the days when you have to pay for bundled items that you don't need just because they are included in the package, and the pricing is inflexible. Now it's all about having a dynamic pricing engine with the ability to model just about any billing process.
Flexible pricing models are crucial to the scalability of your billing and invoicing system. Also, your monthly fee is made up of only items that you're actually using.
Limited billing capacity
A great billing platform should be able to handle the complexities of handling different kinds of payment processes, from one-time charges to recurring billing, even to local and international payments with super-fast transaction speeds and minimal fees. You should also be able to define important events in the billing cycle, such as revenue recognition, fee adjustments, and scheduled payments.
Security lapses
Billing software has access to sensitive data such as credit card numbers, billing addresses, and sometimes even social security numbers. Needless to say, the security of this system must be topnotch. There are certain industry standards that the platform must meet as well, especially if you want to be able to accept credit card payments in your business.
Uncoordinated payments tracking
There's nothing worse than having a client's payment hang in transit and you're not sure exactly where it's stuck. You should be able to track your payments and remittances in real-time. Plus, the system should be able to automate sending important correspondences like payment reminders and follow-ups once it notices that a particular payment is past due.
The top five billing and invoicing software for your small business
Based on the criteria above, here are our top picks for great billing software:
B12
B12 payments and invoicing combines the best features of in-house and third-party billing systems. Without leaving B12, in seconds, you can generate professional invoices, email them to clients, and receive payment. It enables you to track the status of every client invoice or payment while keeping accurate records that make tax season and predicting cash flow a breeze.
B12 automatically sends payment reminders on your behalf, boosting on-time payments. When you're ready to issue a payout, receive your funds in only days. Simplify more parts of your billing process by automating recurring invoices. B12 invoicing and payments allows you to save money, save time, get paid faster, and reduce mundane work.
Top features
Invoicing software built into your website
Easy integrations with third-party apps and payment processors
Create and send personalized, unlimited invoices without leaving your website
Multiple payment methods supported, including credit cards and bank account/ACH
Industry-leading security powered by Stripe
Set up automatic reminders and follow-up on late payments
Connect your US bank account and receive payments directly
QuickBooks
QuickBooks is an accounting software that helps you streamline your finances and keep your billing process organized. It allows you to set up your bookkeeping records (accounts receivable, accounts payable, cash flow, etc.) in one place. You can also create and send custom online invoices using your computer or mobile device.
Top features
Customize and send custom invoices, receipts, project estimates, and other important documents
Track and manage sales tax
Track expenses, income, and profits
Schedule recurring payments to save time
Supports transactions in multiple currencies
Mobile app available
Cloud data storage for with automatic syncing across your devices
FreshBooks
FreshBooks is a robust platform that includes various business solutions, such as invoicing, expense tracking, and time tracking. Because it packs so many useful features, this software is popular among small businesses and freelancers. The pricing is relatively reasonable too, starting at $15 user/month.
Top features
Send unlimited customized invoices
Automate recurring invoices
Real-time updates on when your client has received, viewed, and settled your invoice
Set up automatic email reminders for late payments
Set up credit card payments
Get business insights with simple financial reports
Time tracking
Xero
Xero is an all-inclusive accounting software packed with user-friendly tools to optimize your workflow and manage your business finances. The platform also prides itself on its security and reliability. Users have access to 24/7 support and are able to customize the various tools to suit different business models. However, the pricing appears to be a tad high, with plans starting at $20 user/month.
Top features
Easy invoicing and online payments setup
Create and send professional custom-designed invoices
Automate recurring billing
Automate late payment reminders and get paid faster with tailored emails to your customers.
Mobile app available so you can create and send invoices straight from your phone or tablet
Bulk-invoice customers
Real-time notification when the client opens your invoice
Bill.com
This billing and invoicing software is great for small-to-medium businesses looking for a simple yet efficient way to stay on top of their cash inflows and outflows. The invoice creation process is particularly streamlined to suit your business needs, plus the platform allows for seamless workflow collaboration. However, freelancers and newbie business owners may balk at the pricing, which starts at $39 user/month.
Top features
Create and send the invoice electronically from Bill.com
Clients can view your invoice and pay directly online
Multiple payment methods supported
Automated email reminders for overdue invoices
Unlimited document storage
Payments received go straight into your designated bank account
Automated recurring invoices
Try B12's all-in-one business platform today!
A robust-yet-customizable billing and invoicing software is just one of many tools that businesses need today. That's why it makes sense to sign up with a platform that has all the other important digital solutions in one place.
At B12, we offer a full suite of business tools designed to lift your brand out of obscurity and smack dab in front of the right crowd. In addition to our AI-powered web design and invoicing solutions, we also offer online scheduling software, expert website design and copywriting services, SEO, email marketing, and much more.
Sign up to become a B12 user today and get access to these tools, as well as support from a dedicated team of professionals working tirelessly to deliver great results for your business.
Get invoicing built into your website
Offer clients an all-in-one experience on your site. Start today for free.
Spend less time on your website and more time growing your business
Let B12 set up your professional online presence with everything you need to attract, win, and serve clients.
Get started for free