Traffic generation
How to get your website on Google
Learn why your website is not ranking in Google search results and strategies to optimize your web presence for better search rankings.
Get a professional website that includes SEO
3 November, 2022
·
8 min read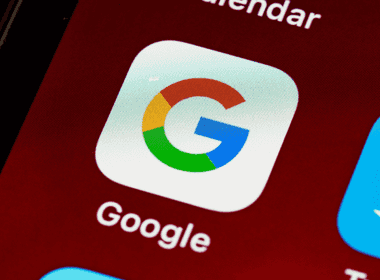 Are you preparing to build or launch a new website? Or are you simply trying to improve your existing website to drive more traffic from Google?
Business owners trying to gain visibility online and capture more leads need to ensure their site appears on Google (especially for a particular search query related to brand name) so that prospective clients can discover you when searching for offerings like yours.
To do this, you need to get your site indexed by Google so it can appear in Google's search results. The faster it indexes, the faster you can start ranking in search and SERP results. Then, you'll be able to drive traffic to your professional site and grow your business.
Keep reading to learn how to get your website on Google fast.
Why your web page ranking matters
Your site's ranking matters because it is one of the key factors behind driving traffic to your website or landing pages. If you want more people to visit your homepage and click on your calls to action, you need to increase traffic to your website.
If you want to see how your existing site is ranking, check out its performance on yourdomain.com. The reality is most searchers don't go past the first page of results in Google, Bing, and Yahoo! If you're not in the top 10 of Google search results, your traffic is suffering.
According to research, the top listing in Google search receives 33% of organic traffic visiting the search results page. The second spot gets 18% of the organic search traffic, and the rest fight for the scraps; where do you want your website to rank?
Why isn't my website ranking in Google search results?
There could be several reasons why your website, pages, and content aren't ranking in Google and other search engines. Let's look at our top seven reasons for traffic slowing or dropping off from your website.
After we finish, we'll unpack 10 strategies you can use to ensure Google crawls and indexes your pages or site as fast as possible while giving you the best ranking.
Reason 1 – Google crawlers haven't reached your web pages yet
It takes time for the bots to get around to your site. Make sure you have enough crawl budget and that you point the search bots to your sitemap.xml URL.
Reason 2 – You have a new website that launched recently
As mentioned above, getting the bots to crawl your site takes time. New pages can take up to a few weeks to index. You can speed up the process by using the Google Search Console tool to submit web page indexing requests. Then, in only a few days you can ensure your site or a specific page has been crawled.
Reason 3 – Your web pages have "no index" tags
If you're using "noindex" tags, the bots will skip over your pages and content.
Reason 4 – Your site is unoptimized for crawling
Google doesn't like unoptimized pages, and it penalizes you in search.
Reason 5 – You're targeting competitive keywords
If you're targeting competitive keywords, be prepared to spend money on your search engine optimization or for Google Ads. It's better to focus on long-tail keywords incorporating location information.
Reason 6 – Google removed your website
If Google feels your site is a threat or spam, it will ban your site outright.
Reason 7 – Your site blocks the web crawlers
Check you're not using "nofollow" tags on your web pages.
How do I get existing pages of my website to rank on Google?
If you want your content and webpages to show up on the first page of Google or Bing search results, you need to make it easy for the search bots to find, crawl, and index.
10 strategies to optimize your own website for Google rankings
Conduct an SEO audit of your website
Start your website assessment with a full SEO audit. You can use several web tools to identify errors and problems with your site that require immediate attention.
Look for duplicate pages and content, broken links, 404 errors, page speed, large images, and other problems causing optimization issues with your website.
After fixing these problems, you'll find your site runs faster and pages open quickly. The Google search bots only recommend optimized sites that function properly and load fast.
After launching a new webpage or site, visit your Google Search Console. These Google webmaster tools let you request a re-crawl of your site after registering and pointing the Google bots to your sitemap.xml URL.
Create high-quality content to target keywords
Your keyword research is the foundation of everything you do with your marketing and SEO strategies. After building your buyer persona, you need to find out what keywords and keyword phrases your prospects are searching for online.
Using web tools like Ahrefs helps you identify the best keywords and phrases to add to your content, meta-tags, meta-descriptions, and other on-page SEO activities like writing product descriptions.
Keywords are how your potential customers find your new content and web pages online through Google search. Once you have your keywords, be sure your site is full of keyword-rich content that offers value to visitors. But be careful. Stuffing too many keywords into your web copy looks spammy, and Google could penalize you for it.
Relevant: Guide to choosing keywords for your website's SEO strategy
Use meta tags and meta descriptions for visibility
Any given page header, page title, title tag, or meta tag on your website play a significant role in how Google crawls and indexes your website and landing pages.
However, you'll need to know how to use HTML code to set up meta-tags for your pages. Some WordPress plugins like Yoast! SEO lets you enter your meta description and tags, and then it publishes it for you.
Meta tags and meta descriptions need to contain your targeted keywords. Using this method gives your pages and content the best visibility to the bots when they crawl your website. As a result, you save on your crawl budget and get faster indexing of your site.
Build a backlinking strategy
Backlinking is an important component of your marketing and SEO strategy. Speak to top marketers, and they'll tell you link building is the most crucial component of their digital marketing strategy.
Google bots crawl your site and index it based on various ranking factors. Backlinks are one of the best ways to show the crawlers that your site is relevant and worthy of ranking on the first page of search engine results.
Your backlinking strategy involves reaching out to other editorial and marketing teams at authority domain websites. An authority domain is a website receiving a large amount of traffic and ranking in the top 10 on the Google page.
You'll approach the marketing team and request a rate card for leaving a permanent link on their site. Backlinking your site with authorities increases organic traffic by clicking on your embedded link in your guest post your write for the authority blog.
If you're not a natural blogger, hire a writer to produce quality content in line with the publishing website's editorial guidelines.
Ensure you have a mobile-friendly website
The Google search algorithm prioritizes mobile-compatible sites over those that aren't mobile-friendly. If you open your analytics and track the traffic sources visiting your site, you'll see that most of it comes from mobile devices following links through social media platforms.
The reality is that most people access the internet through their mobile phones, and you need to cater to this market. Ensure that your website templates are compatible with all mobile devices, and the crawlers will index your site faster. The mobile version of your site should look just as good as the desktop version.
Use Google My Business to create a listing for your business
Google My Business is an excellent resource for indexing and ranking your website and landing pages fast. If you own a brick-and-mortar retail location or service business, this tip will help you rank higher than the competition.
Google My Business creates a business listing, linking it to Google Maps on your Google account. A GMB business profile makes it easier for prospects to find your company online.
It's a good idea to pair this tactic with Google Reviews. Ask your customers to leave you positive reviews on Google, Yelp, and other relevant directories. Incentivize them with a discount or another value offer that pushes them to complete the review.
Adding the review process to your after-sales funnels and email campaigns are the best way to remind your customers to leave their review.
Publish new content regularly
Your content strategy is one of the key aspects of getting your site indexed and ranking with Google and the leading search engines.
Google's algorithm looks for engagement with your content online. If it sees your blogs, articles, infographics, and videos are getting plenty of views and shares, Google will start pushing your content up in search and SERP results.
Make sure you're producing high-quality content. If you're not a natural writer, that's okay. Visit a site like Fiverr, and outsource the content tasks to a freelancer.
Your content needs to attract as much attention as possible. After publishing a blog on your site, make sure you share it with all your social media accounts.
Sharing your content through your social channels isn't spammy, and it's the best way to get attention to your work.
When prospects see your work on social, they'll navigate your site through the blog's internal links. You can direct hyperlinked content to your sales pages and other authority sites.
Share your blog in your social media groups, and watch your views and traffic explode. LinkedIn is an excellent social media site, and surprisingly, you'll get the most number of shares on this platform.
Blogging is the best way to prove your worth to your target audience. You use it to demonstrate your expertise in your niche and to attract leads to your site.
The Google search algorithm recognizes people sharing your content. It views this activity and your content as something people want to see, and the bots start pushing it higher in search results.
Start engaging on social media
Sharing your blog and content across your social media accounts is vital to promoting your content. However, it's surprising how many marketers don't engage with their customers after receiving comments, replies, and mentions to their content strategy.
Engagement is the sole purpose of your social media strategy. If you don't respond to your prospect and customer engagement, you're leaving money on the table.
Reply to every comment and mention, and start building a community on social platforms. Find influencers in your niche, and join in the discussion on their posts.
The more engagement you drive with your target audience, the more the Google search algorithm notices your web pages and content.
Develop an SEO strategy and keep it current
SEO strategies are vital to getting your website and content onto the first page of Google.
SEO helps to build your organic traffic using a set of best practices. Search engine optimization is a broad topic, with two components: on-page and off-page SEO.
Your SEO strategy needs to be fluid and manageable. You'll always be looking for an edge over the competition. As soon as you get to the top spot, competitors make adjustments to their strategies to take you down.
SEO requires a constant commitment to optimizing your site and your off-page strategy.
With the on-page SEO practices, you'll be completing tasks like adding your primary keywords to your sales copy, blog posts, and product descriptions.
You'll also check your sites for 404-error pages and duplicate content, remove it from your site or hide it from Google's bots using "Noindex" tags.
Off-page SEO requires tasks like link building and reputation management. The crux of SEO revolves around your keyword research, ensuring you get that step right, or the whole plan is for nothing.
Work with B12 to get your site listed and look professional online
Getting your website on Google and climbing the search ranking requires a lot of work on your behalf. Small business owners and busy entrepreneurs don't have the time and skills needed to build an effective, optimized site and maintain it as Google changes its algorithm.
A functional, SEO-friendly website can cost thousands of dollars, and require you to delegate the task to a freelancer who needs constant feedback and direction. This process can kill a growing firm's cash flows and take time out of your busy schedule.
B12 recognizes your need for an alternative, better solution. One that's less expensive than working with an agency, gets results faster, and lets you easily edit your site on your own. B12 uses AI to ensure your site launches within 30 days, plus its web designers, copywriters, and SEO specialists refine it to ensure it represents your brand.
With B12, you get a fully functional site that's SEO-friendly, optimized for search, and ready to bring your business leads. It also includes online business tools like scheduling, payments, eSignatures, email marketing, and more.
B12 handles your SEO to ensure you're targeting the right keywords, including them in your page titles and content, and getting listed on relevant online directories for your niche.
Try B12 today by getting started with a free, 60-second website draft and then work with experts to customize it and move your business up the Google search engine rankings.
Work with a website builder that includes SEO specialists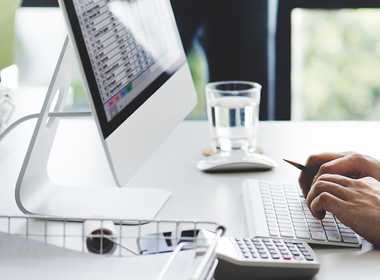 This blog post dives into the secrets of getting more five-star reviews on Google. Learn how to get more positive reviews and increase your online presence with these easy tips.
Read now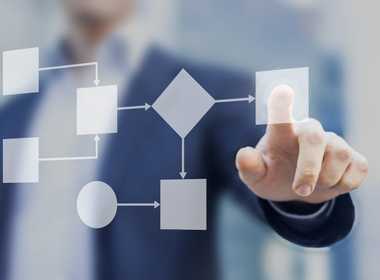 This blog post explores the potential benefits of trademarking a logo and explains how to go about the process. It provides a comprehensive overview of the cost, time, and resources associated with tr...
Read now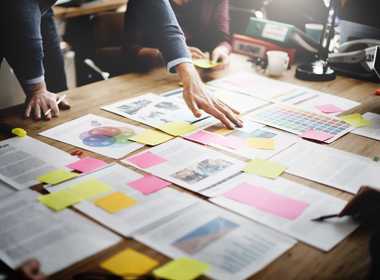 This blog post provides an in-depth guide to building a website for selling professional services. Learn how to create an effective website that will help you market and promote your services to poten...
Read now