Traffic generation
How to write meta descriptions
This post discusses everything you need to know about how to write meta descriptions for your digital marketing strategy.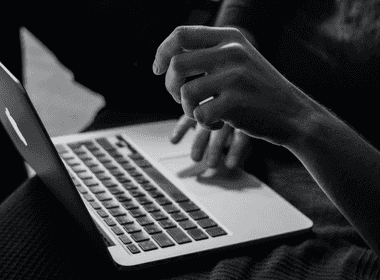 Do you want more traffic arriving at your site? Are you looking for tactics to help your site rank higher in organic search and SERP results?
E-commerce marketers need to investigate the merits of including meta descriptions and meta tags in their webpages. We're all familiar with how Search Engine Optimization (SEO) fits into our marketing strategy and website maintenance.
However, what are meta descriptions, and why do you need them?
This post discusses everything you need to know about implementing meta descriptions in your digital marketing strategy.
What is a meta tag?
Webmasters use meta tags to help search engines and websites communicate. They do it through HTML elements designed to boost the speed and efficacy of the crawling and indexing of your webpages.
Meta tags and meta descriptions enhance the user experience, drawing qualified traffic to your webpages. It's a vital component of on-page-SEO that every marketer needs to include in their strategy.
What are meta descriptions?
A meta description is a short paragraph in the HTML code of webpages describing a summary of the content. It appears under the URL in user search results. Also known as a snippet, these short pieces of text appear when users share your posts across websites and social media platforms.
Where do I add meta descriptions?
You can add meta descriptions to every page on your website, from your landing pages and blog to your homepage. Meta descriptions make it easier for people to understand your pages' content topics, increasing your organic traffic flow.
Add your meta descriptions in the field of the webpages HTML code. Here's an example of what it should look like when entering the code.
<meta name= "description content" = "Here is an exact description of my webpage.">
Don't use the quotation marks in your HTML when setting up your meta descriptions. If you're using the WordPress CMS, you should find it easy to implement your meta description, especially if you have the Yoast SEO plugin.
This SEO plugin gives you a custom field for your meta description, and you don't have to use HTML. The Yoast SEO plugin also lets you preview how the meta description looks in the Search Engine Results Page (SERP) results.
Why is a meta description important?
Meta descriptions are a vital component of your content marketing strategy. Every piece of content you upload to your site's webpages needs a meta description. It gives users an idea of the content before they click on your URL in search results.
A meta description can play the deciding role in whether your prospect decides to click on your URL in the search results. The more keyword-rich and relevant your meta description is to your content topic, the more attractive it looks in SERPs.
As a result, more users click on your URL, and traffic increases to your site. However, because prospects opening your website have an idea of the content on the webpage, you can count it as qualified traffic.
Qualified traffic means the prospect opens your webpages with a specific intent relating to consuming your content. They think that your content will contain the solution they need to solve a problem they face in their lives.
Does the Google search algorithm use meta descriptions as ranking signals?
Google stated publicly that meta descriptions do not qualify as a ranking signal in its search engine. However, it does acknowledge that meta descriptions influence your click-through-rate (CTR).
How do I write great meta descriptions?
What are the key elements of writing excellent meta descriptions that boost traffic to your webpages? Follow these best practices to make the most out of your meta descriptions, page titles, and tags.
Remember to do your keyword research before writing your meta description. Meta keywords help the search engines link your content to the user's search query.
Often, results featuring these meta keywords show up highlighted in bold in the snippet.
The perfect meta description avoids keyword stuffing. The search bots assume keyword stuffing leads to poor-quality content and a spammy site.
Ensure your meta description forms a flowing sentence capturing the essence of spoken language instead of focusing on how many keywords you can push into the page title.
Your meta description needs to be as exciting and compelling as possible. However, the description must match your page content or risk the search bots penalizing your page.
Don't duplicate meta descriptions
You'll need to write different meta descriptions for each webpage you publish. Avoid using duplicate meta descriptions that may result in the search engines penalizing your pages.
Use compelling content snippets
Using the Schema Markup, you add elements to your content snippets, improving user appeal.
For instance, you can use star-ratings and customer rankings to improve appeal in search.
Additional Key takeaways for best practices for writing meta descriptions
Keep sizing to 920 pixels on desktops and 680 pixels on mobile devices. Don't go over this size.
Use language designed to get your prospects to take action.
Make the meta description relevant and specific. Use your meta keywords.
Don't mislead search users. This strategy causes high bounce rates from your webpages.
Create value by providing a solution to customer problems.
Keep to the best practices in this guide, and your meta descriptions will act as an impressive ranking factor for your webpages.
What do I avoid when writing my HTML meta description?
Don't make these mistakes when writing your meta descriptions or title tags.
Don't stuff keywords – As mentioned, Google and the other search engines frown on keyword stuffing. Never enter your keyword more than 9-times in your meta description. It results in Google penalizing your webpage in Google search results.
Don't copy/paste – Write unique content for your meta description tag.
Examples of excellent meta descriptions
Here are a few good meta description examples showing the use of concise, compelling language and keywords to help boost search results.
Enjoy the videos and music you love, upload original content, and share it all with friends, family, and the world on YouTube.
Why is this meta description good? It's written for end-users; it's informative, communicating the theme of community and enjoyment through entertainment on the platform. YouTube achieves all of this in 22-words, without a pushy call to action.
Airbnb: Vacation Rentals, Homes, Experiences & Placeswww.airbnb.com
Unforgettable trips start with Airbnb. Find adventures nearby or in faraway places and access unique homes, experiences, and locations worldwide.
Why is this meta description good? It gives the user an "unforgettable" impression that seamlessly integrates with the user experience. Airbnb achieves this with the use of action-oriented rhetoric designed to attract attention and clicks.
How do I optimize my meta descriptions?
Check out these additional tips for writing top-quality meta descriptions before learning to abide by the best practices mentioned in this post.
Optimize meta descriptions for SERPs
Before you attempt writing your metadata, it pays to do some keyword research on your webpages' related search terms.
Create a spreadsheet and list 20 search terms (three to six words) relating to your webpages. Enter these terms into Google search, and navigate to the bottom of the search results page.
At the bottom, you'll find recommended related search terms on the entries you make in the search box. Note all the related terms, and look for commonalities in the search phrases.
Use these common search query terms and related phrases when creating your meta descriptions and page titles.
Always ensure you review how Google displays search results before you start writing. You'll also need to consider the SERP appearance and the user's search intent when creating your meta description.
Optimize meta descriptions for search intent
Search intent describes what the user is trying to achieve with their search query. You can classify search intent into four subcategories.
Commercial – Searches looking for the best price on a service or product. "Compare Sony WH-1000XM4 wireless headphones."
Informational – Searches looking for more information on a specific product or service. "Sony WH-1000XM4 wireless headphones review."
Navigational – Searches requesting a direct link to a platform or webpage. "Sony homepage."
Transactional – Those search queries looking to purchase or book products and services directly. "Buy Sony WH-1000XM4 wireless headphones."
Are you not sure what kind of language to use in your search terms, or what search intents terms are best for your meta descriptions? Try matching search intent terms with keyword phrases you want to rank for in Google.
Use psychological language
To write compelling meta descriptions, you need a mastery of psychological language. Design your meta descriptions with sales language enticing your prospects to take action on clicking on your URL.
Some words and phrases raise the likelihood of the user clicking on your search result. Checking out the top search results for the first page results is a great way to determine what keywords your competitors are targeting.
It also gives you an idea of how you can adjust your strategy to get better results with your meta descriptions and tags.
However, keywords aren't the only words that people find attractive in your meta description. We recommend using the following language wherever possible in your meta descriptions.
Save
Learn
Love
Discover
Exclusive
Proven
Solve
What is the optimal length for meta descriptions?
Your character count plays a role in your meta description length. Google gives you a 155 character limit for your text on desktops and laptops and 13-characters for mobile searches.
Google dedicates screen real estate to mobile meta descriptions, which would result in the user scrolling more. Therefore, your meta description text is shorter for mobile. If your text exceeds 130-characters, mobile users might miss your punchline.
Therefore, we recommend ensuring all your meta descriptions are under 130-words, providing versatility for both platforms.
Both desktop and mobile platforms have a minimum requirement of 70-characters.
As with your page titles, measure your meta description length in pixels. Maximum pixel widths for your meta descriptions are the following.
928 pixels on desktop devices
730 pixels for mobile devices
Ensure you keep your meta descriptions to under 130-characters, and double-check pixel length using the pixel length checker tool.
Use B12 for optimized landing pages
Your on-page SEO strategy requires technical know-how to set up your meta tags and meta descriptions for your posts. However, it's relatively easy to learn how to implement this strategy by watching a few YouTube videos.
The challenging part about Search Engine Optimization for small business is optimizing all the other website elements to create a holistic SEO strategy.
You need to rely on experts that know how to build websites and design landing pages that are SEO-friendly. Unfortunately, hiring a professional design team can cost your firm thousands of dollars for the build.
Then there's the maintenance to consider. Some management companies charge sites hundreds of dollars in monthly management fees. These fees help maintain their on-page SEO and fix and errors on the back-end of their site.
If you're a startup looking for an affordable solution, we recommend going with B12 for your website development and management. You get a comprehensive package covering your design and management requirements.
B12 works on a subscription fee instead of a one-off cost to your business. Save on your startup costs and integrate your monthly subscription into your cash flow – it's an excellent method for bootstrapping the costs of building your website.
Why pay thousands of dollars for your website development when you can get it at an affordable monthly cost? With B12, you get a fully-functional site with a fast development time.
B12 website integrates tech solutions like CRMs and sales funnels to get the best marketing functionality out of your site. Dominate your niche with onboard email marketing tools, and SEO Pro subscribers get a free blog post written and optimized for you each month.
Visit the official B12 website today and request your free AI-assisted web template. B12 will have a draft ready for you in less than 5-minutes and the opportunity to engage on your website design plans.
Have experts write meta descriptions for you
B12 handles all of your website setup and makes maintenance easy. Try it now for free.
Electronic signatures save time and money by eliminating operational delays and costs associated with traditional paperwork.
Read now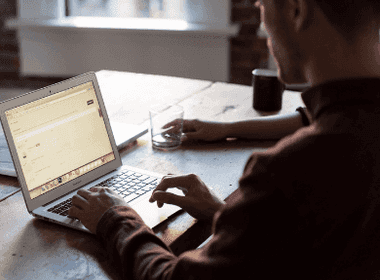 Follow these steps to close a GoDaddy account and move your domain to another web host.
Read now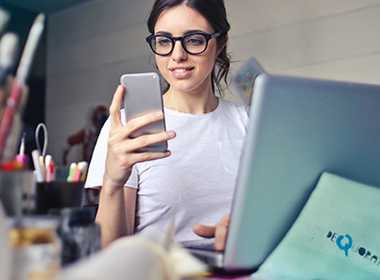 Learn actionable steps to eliminate time-consuming grunt work, so you save money and focus on client-facing tasks.
Read now