Website design
Is Wix free? Finding a free website solution.
Looking for a free website solution? Find out if Wix is a viable option for your business needs.
30 March, 2023
·
3 min read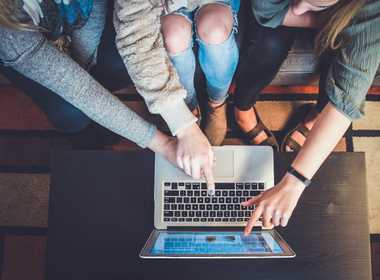 Wix's website builder is one of the most popular web presence platforms due to its many customizable templates and relatively beginner-friendly interface. In this blog post, we'll look at the costs associated with using Wix, the advantages of using Wix for your free website, and other free website builders to consider. We'll also discuss the pros and cons of using the Wix free plan for your own website and offer some final considerations to help you decide if Wix is the right choice.
Is the Wix website builder free?
There are numerous options available when it comes to website design. Some of the most well-liked options include Wix, Squarespace, and WordPress. Yet, one of the most frequent queries is whether Wix is free. Both yes and no can be used to answer this question.
The Wix website builder does offer a free plan for their website builder, but it only provides basic features and limited storage space. To access all the features of Wix, you must upgrade to one of their paid plans. However, they offer some discounts, so depending on your needs, it can be a good way to save money on website design.
The free version of Wix does include some nice features that can be helpful when creating a website. They offer Wix templates that can be customized with your own images and text, and they also provide a drag-and-drop interface that makes it easy to create your website quickly. Additionally, you can use their mobile app to manage your website.
For free Wix users, it's important to remember that the free plan of Wix does not include all the features of their paid plans. You will still have to upgrade to access features such as ecommerce or online store tools, advanced website analytics, and the ability to connect your website to a free domain name. Nevertheless, the free version of Wix is still a great option for those who are just starting out and need a basic website.
Wix site pricing: A breakdown of the costs
Wix site offers a free plan, but its limitations and additional costs are associated with it. To help you decide if free Wix is the best choice for you, let's break down the Wix pricing and features of the different plans.
The free plan, called Connect Domain, allows you to create a basic website with a Wix domain name (e.g., mywebsitename.wix.com). With this plan, you get 500MB of storage, 1GB of bandwidth, Wix templates, and access to the Wix App Market. However, you cannot connect a custom domain name (such as www.mywebsitename.com). You also cannot remove Wix ads from your website, and you don't have access to premium features, such as ecommerce, or the ability to add custom code.
If you want to upgrade to a paid plan, website builder Wix offers four different monthly plans ranging from $4.50 to $24.50. The Combo plan ($8.50 per month) is the most popular choice, allowing you to connect a custom domain and remove Wix ads from your website. It also includes unlimited bandwidth, 3GB of storage, and access to the Wix App Market. The other plans offer additional features, like ecommerce, 10GB of storage, and more.
Finally, Wix also offers an eCommerce plan ($17 per month) that includes all the features of the Combo plan, plus 10GB of storage, online store capabilities, and more. This plan is ideal for those who want to create an online store, as it provides the tools needed to do so.
No matter which Wix pricing plan you choose, Wix also offers an additional 20% discount on all annual plans. This can be a great way to save money, especially for small business owners, if you plan to use Wix for the long term.
Advantages of using Wix for your free website
When creating a free website, Wix is a popular choice. It is a website builder that provides an easy-to-use platform for users to create professional-looking websites without any coding knowledge. Wix is a great choice for creating a free website as it offers numerous advantages.
First, Wix provides an easy-to-use drag-and-drop editor, which makes it easy to customize your website, add pages, and manage content. Furthermore, it has a wide selection of templates, so you can find something that fits your needs. Additionally, Wix has an extensive library of images, graphics, and fonts, so you can give your website a unique and professional look.
Next, Wix provides reliable hosting and quality customer service. You don't have to worry about hosting your website, as Wix takes care of it. Plus, if you have any questions or need assistance, their customer service team is available 24/7 to help.
Finally, the Wix online website builder offers many features, such as ecommerce tools, SEO optimization, and more, to help you make the most of your website. With these features, you can create an engaging website optimized for search engines and reach more customers.
Overall, Wix provides numerous advantages for creating a free website, and it is an excellent choice for those who want an easy-to-use platform and a professional-looking website. With its drag-and-drop editor, extensive selection of templates, reliable hosting, and a wide range of features, Wix is a great choice for creating a free website.
Other free website solutions to consider
Establishing a free website is an important step for many businesses, especially those that are just starting out. While Wix may be the most popular website builder, there are a variety of other free website builders to consider. Depending on the needs of your business, you may find a better fit with one of these providers.
WordPress is a popular good website builder. It is an open-source platform requiring some technical knowledge to set up and manage. However, if you are comfortable with coding, it is an excellent option for a free website. Plus, it offers a wealth of customizable themes and plugins.
Weebly is another popular platform for free websites. It is easy to use and has a drag-and-drop website builder. It is an ideal option for those who have a limited amount of technical knowledge but still want a great website. It also offers many features and is compatible with many third-party integrations.
Google Sites is a great option for a free website if you want a simple, no-frills website. It is easy to use and lets you create a website in minutes. It is perfect for businesses that only need a few bells and whistles. It also offers a variety of templates to choose from and is compatible with Google services.
B12 is excellent if you're looking for a site builder equipped with the features you need to create a professional, mobile-friendly website. It has secure web hosting, a user-friendly website editor, third-party integrations, custom domains, and more. Aimed at service businesses, B12 offers client-facing tools like online scheduling, intake, and payments to help you productize your services and scale. B12 also offers a free plan that allows you to launch a site in one hour, including the tools you need to establish your firm and service clients online.
Each of these free website solutions offers different features and benefits. Weighing the pros and cons of each option can help you decide which is the best choice for your business.
Pros and cons of using Wix sites for your free website
When considering whether or not to use Wix for your free website, weighing the pros and cons is important. On the one hand, Wix offers a wide range of customization options and allows users to create sophisticated websites without knowing any coding. Additionally, Wix makes it easy to monetize your website using its integrated ecommerce tools. On the other hand, Wix limits the amount of storage space and the number of pages you can have on a free website. Additionally, users have to opt for one of Wix's premium plans for more advanced features, such as SEO optimization and custom domain names.
The biggest advantage of using Wix for your free website is its ease of use. With its drag-and-drop interface and intuitive design tools, Wix makes it easy to create a professional-looking website with minimal effort. Additionally, Wix provides users with an extensive library of templates and images, making it easy to customize your website to your exact specifications. However, once you've locked into a template, changing the design of your site isn't possible. This means you'll essentially have to start from scratch if you want to switch template designs.
Another benefit of using Wix for your free website is its integrated SEO tools. Wix offers several tools designed to help you optimize your website for search engine rankings, such as the ability to add meta tags and keywords to your pages. Additionally, Wix also provides users with an easy-to-use analytics dashboard to keep track of their website's performance. Note that Wix may not be the most ideal website solution if you're looking for more advanced SEO features. Copywriting support is also not available.
Finally, Wix offers users access to an extensive collection of free apps and plugins. These apps and plugins can add more functionality to your website, such as accepting payments or adding a forum. Additionally, Wix also offers a wide range of free themes and templates to help you customize your website's look and feel. Choosing your template must be done carefully, as Wix's template selection is available for all users, so it's possible for you to have the same design as your competitors'.
Final considerations: Is Wix free the right choice for you?
When deciding whether or not the Wix site is the right choice for your website needs, there are a few important considerations to remember. First, consider the features you require, all tools you need, and the budget you have to work with. Wix Free may be a great option if you don't need any advanced features and don't want to pay for the Wix Premium plans. However, you may have to upgrade to a different plan if you need more customization and better support.
Secondly, consider your long-term website goals. If you plan to use your website for business purposes, you may need to upgrade to a paid plan to get the most out of your website. The Wix premium plans offer more features, such as SEO optimization, more storage, and more customization options.
Thirdly, consider the level of support you will require. If you are a beginner and don't have much experience with website building, you may need the extra help and support that comes with the paid plans. Additionally, the Wix Premium plans come with priority support, so you can always get help when needed.
Finally, think about the scalability of your website. If you plan to grow your website, you may need to upgrade to a paid plan to get the features necessary to meet your needs. The Wix Premium plans offer more customization options and more advanced features that can help you create a website that can scale and grow with your business.
Scale your service business online with B12
Launch a beautiful, professional website in 30 days or less with B12. Start by seeing a free draft in 60 seconds, then work with expert designers and copywriters to personalize and refine it. Finally, launch it and use client-engaging tools like invoicing, intake, contracts, and more to grow your business.
Attract, win, and serve more clients
Receive helpful resources directly to your inbox to help you succeed online.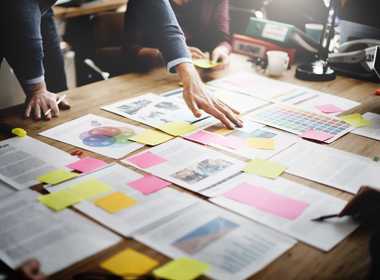 Looking for alternatives to PayPal for accepting online payments? Check out our comprehensive guide on the best PayPal alternatives.
Read now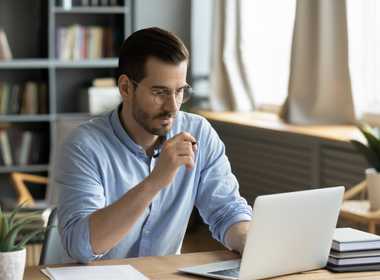 Learn how to build a professional website for your independent consulting business with our step-by-step guide. From choosing a domain to optimizing for SEO, we've got you covered!
Read now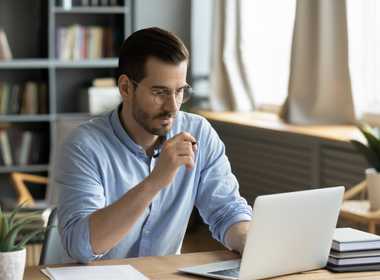 Discover the best DIY website builder for your small business needs with this comprehensive guide, including pros and cons of each platform. Make an informed decision and create a professional website...
Read now