Launch an online presence that makes it simple to attract, win, and serve clients
B12 uses AI and experts to quickly set up your website, scheduling, payments, email marketing, and more.
Get started for free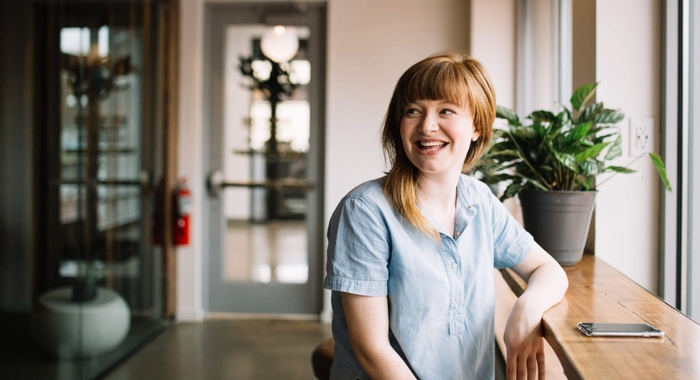 Should your consulting firm use a website template? Examples and websites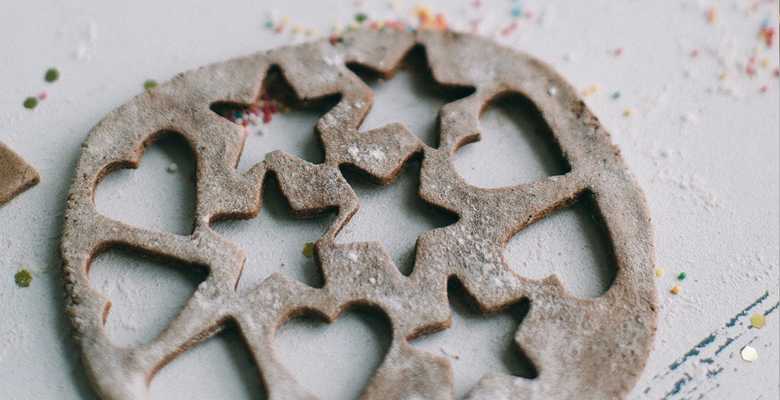 There's a viable solution that you can use to create a useful and engaging website that requires minimal effort and won't break the bank. What is it? – A consulting website template.
---
Consulting is a key component for all businesses, as it assists them with maintaining their progress. The guidance that professional consultants provide along with the detailed plans that they develop can help business owners see their goals come to fruition a lot faster. It's for this reason that consulting firms are famous for assisting major organizations in managing their finances and guiding them with the appropriate allocation of their funds. In other words, offering your services as a consultant has the potential to be very lucrative opportunity.
Like any other industry, if you're planning on starting a consulting business, having a presence on the internet is an absolute must. That's because companies that are in need of the services that a consultant offers look for them online. A website serves as your primary marketing tool, as it will allow potential clients to find and connect with your business. Of course, in order to ensure that your website is as effective as possible, you're going to want to ensure that it's as informative, easy to navigate, and visually appealing as possible. Developing an effective website can be a challenging task, however. It requires a great deal of knowledge and insight, as well as a lot of time. While you are an expert in consulting, creating a successful website may be outside your realm of capabilities (not to mention the fact that you may not have the time that's needed to invest in building a website). Sure, you could hire a professional web developer, but that can get pricey. Fortunately, there's a viable solution that you can use to create a useful and engaging website that requires minimal effort and won't break the bank. What is it? – A consulting website template.
What are consulting website templates?
A business consulting website template, as the name suggests, is kind of like a mold that can be used to generate a website for a consulting business. Consulting website templates are pre-made websites that can be completely customized so that they look and function unique to your business needs. These templates are specifically created to make the process of building a website for your consulting business a quick, easy, and more affordable process. Consulting business website templates eliminate the need (and the expense) of hiring a designer and coder. In other words, they make it possible to create a high-quality website for a nominal fee or at no cost at all, as there are several free consulting website templates available, too.
How does a consulting website template work?
The process in which a consulting company website template works is pretty simple and straightforward. Essentially, you browse through one of the many different styles that are available and select one that suits your needs. The template looks like a completed website with generic content, which you erase and then replace with your own to create a one-of-a-kind site.
The process of using a consulting website template will depend on the specific model that you're using, as setups vary; however, the majority of consulting firm website templates are designed to assist users every step of the way. Generally, the process of using a consulting business website template is as follows:
Search the internet for consulting company website templates. WordPress and Wix are two great resources, as they offer numerous options, including low-priced and free consulting website templates. Another up-and-coming place to find great economically-friendly, easy to use, and super-professional consulting website templates is b12.io, a website editor that has gained tremendous traction and makes it easier than ever to create customized websites using their DIY and DIFY (do it for you, where you'll work with an experienced web design expert) to create your unique site.
Sign up for an account and search through the different templates available. Look for something that speaks to your style and communicates the image and message that you want to convey.
Customize the template. Remember that the template will look like a completed website, but you need to replace the content that the template contains, which essentially serves as a place-holder, with your own content that's unique to your consulting firm. This includes the headlines, text, and graphics, such as your logo, tagline, slogan, images and videos that pertain to your business. Be sure to save the content as you go and check out the progress to see how it's coming together.
Once you're satisfied with the layout, function, and overall look and feel that your website offers, it's time to publish and submit it to the search engines, like Google and Yahoo.
The best consulting website templates
Now that you have a basic understanding of what a consulting website template is and how to use one, you're probably wondering which one to use. No matter what type of services your consulting firm offers, there's a website template out there for you. There are dozens of options to choose from, and we've compiled a list of some of the best consulting website templates, including low-cost and free WordPress consulting website templates.
Northwest – Consulting
Northwest is a unique and very popular WordPress consulting website template. It features 18 designs to choose from, including modern, corporate, and minimalist styles. It's a purpose-built theme that aims to provide you with a fully-equipped package that offers all of the key tools that a consulting firm would need. All templates are completely customizable via the WordPress customization tool, so you can really make the theme your own; or, you could always stick with the simple, yet fresh Northwest theme. Regardless of what type of consulting site you are aiming to achieve, you'll find lots of options to suit your needs with a Northwest software consulting website template.
Divi
Whatever type of consulting services you offer, you can create a customized design with Divi's free WordPress consulting website templates. It's a highly sophisticated and professional template that's loaded with features. It's also very easy to use. Divi offers more than 100 complete website demos, all of which are beautifully designed. You can opt to use the sample materials that are provided within the demos, or you can enhance and customize the layout and design to suit your specific goals and needs. If you have experience with coding, you can switch out the source code to create something completely unique. To further add to the benefits, Divi is highly responsive and works with all browsers and screens. Divi really covers everything.
Counsel
Another WordPress consulting website template, Counsel offers a modern, crisp, and clean design that aims on attracting the attention of business-minded individuals. It's a great choice for full-time online consulting businesses, as well as freelance consultants. This modern, responsive consultant website template is specifically made to meet the needs of your audience. Using add-on features that make it possible to promote the services you offer is a cinch, so you can really grow your business with the Counsel template. It's also fully customizable, so you can switch up the look of the theme and create a really one-of-a-kind website that will stand out from the crowd. To further add to the benefits, installation can be done with a single click, which means that you can bring any content that you want to into the design of the site; in other words, complex coding isn't necessary.
Finano – Consulting Finance
Yet another feature-rich WordPress consulting website template, Finano offers a collection of templates to choose from, including blog, portfolio, team pages, and even testimonials pages. Finano's objective is to provide consulting firms with an online platform that will allow your business to be seen on a variety of channels. The layout is responsive and the design is simple, fresh, and professional. There are several different pre-built templates to pick from, and all are customizable, so you'll be able to create a website that will convey the uniqueness of your consulting firm.
Famulus
With the Famulus consultant website template, you'll really be able to highlight the best that your company has to offer your target audience. Famulus offers responsive and customizable designs that include excellent home and internal layouts that have been specially designed to coordinate with the consultant marketplace. In addition to offering tons of features, Famulus also comes with Elemento, a drag and drop page building tool, so you won't have to deal with any HTML codes.
Excitor – Business Consulting
If you're looking for a consulting website template that offers a simple, yet attractive design that gets straight to the point and offers a more casual look and feel, Excitor is a great option to choose. This template will provide your website users with an interactive and engaging experience. It offers options that are pre-built and that adapt both a boxed and widescreen layout to hold your content. In addition to the responsive layouts and elements that the Excitor template offers, it's also equipped with premium-quality pre-constructed demos and designs. This consulting website template WordPress is both multifunctional and infinitive. If you're a consultant who is develop relationships with multiple companies, organizations, and agencies that require guidance with investments and finances, Excitor is a great choice to consider.
FinTheme – Finance and Consultants
If you're consulting firm is going to offer financial advice and guidance, FinTheme will be sure to help you generate tons of leads. This consultant website template is the first SEO and conversion-optimized WordPress themed template that was specifically created for financial consultants. In fact, finance experts provided their insight with the design of this template. The layout is responsive and specifically optimized for businesses that focus on finance. It offers the most current and vital features, while also delivering constant updates to maintain the look and dynamics of your site.
Beratung – Consulting
Beratung is a free WordPress consulting website template that perfectly blends together high-end with casual. This consulting responsive website template is jam-packed with animated transitions and buttons, which, combined with the low-key, yet professional look, it's perfect for all types of online consultants, no matter what type of services they specialize in. It comes complete with the Unyson framework, which is the primary theme of this template's design. A variety of customization options are available, so you can easily create a one-of-kind layout and design that is customized to your needs and the needs of your clients. The themes are loaded with animations and features a user-interface that's highly interactive..
Quincy Consulting and Business
This WordPress consultant website template features a high-end, elegant design. The overall theme offers different sets of websites, so you can generate several sites with specific purposes that are geared toward your target demographic. The drag and drop page builder makes creating your website a cinch. The template comes with a slider revolution plugin, too, so you can develop an eye-catching presentation of slides that you can customize to your business. This consultant website template is also compatible with the WordPress plugins that can support layouts in several languages, so you can appeal to a wider audience.
Wrapping things up
As you can see, there are plenty of consultant website templates to choose from. Whether you offer general consulting services or you focus on a specialized topic, you'll be able to find a template that will speak to your style, showcase your vision, reflect your goals, and speak to your audience.
If you're in need of assistance with developing a website for your consultant business, get in touch with the team at B12. Our AI-powered website editor, coupled with our highly experienced, knowledgeable, and helpful staff, will really simplify the process of designing, launching, and maintaining a one-of-a-kind, interactive website that will communicate your objectives and speak to your audience. In two weeks or less, we can have a beautifully designed website up and running for your consultant business, and every month, we'll send progress reports straight to your inbox so you can keep tabs on your performance, including your reach and conversions, as well as tips and advice for ways that you can improve the success of your site – and your business.
Spend less time on your website and more time growing your business
Let B12 set up your professional online presence with everything you need to attract, win, and serve clients.
Get started for free