Website basics
Website cost calculator: How much does a professional website cost?
Are you trying to create a budget for your new website, but don't know what to consider? Here's where to start.
See a draft of your new website for free
It's now easier than ever to create a high-quality, professional website. There are a number of proven options, whether you're a small business owner building your first simple website, or an experienced entrepreneur who feels comfortable creating your own site with sophisticated functionality.
But before you jump into making big decisions about your business' web design and web hosting, you need to get a sense of the price range for each option.
Some of the most popular methods to create a business website are working with a DIY website builder, hiring a freelancer, or working with a design agency. As you might imagine, the cost of building a professional website varies across each category.
This article will outline the estimated costs, as well as the pros and cons of each method, helping you decide the best way to work toward launching a successful website.
DIY website builders
Whether you've used one before or not, you're probably familiar with DIY website builders, thanks to their popularity and advertising. Notable DIY website builders include Squarespace, Wix, WordPress, Shopify, Weebly, and Joomla. Though each one has varying prices for varying plans or features, it typically costs $300 or less to build a website with one of these platforms.
This average estimated price tag makes DIY website builders one of the most affordable solutions for business owners in need of a professional website. While you'll pay less upfront, note that most of these companies have recurring costs (typically monthly) for things like website hosting, updating your SSL certificate, and so on.
Most DIY website builders lack the powerful built-in tooling that can help your business reach its target audience, such as search engine optimization (SEO), email marketing, blogging, and more. Luckily, there are some platforms, such as B12, that make SEO part of your website's setup process so that it's optimized for search engines like Google from day one.
For most DIY website builders, you'll need to take care of your own website content or copywriting. There are some platforms out there, again, like B12, that include website copywriting and editing into your launch process to ensure you not only have high-quality web design but professional website content too.
So while the upfront costs of DIY website builders are on the less expensive side, the monthly fees are more than you'd pay to manage your web hosting and domain name expenses yourself. Of course, for many busy small business owners, this tradeoff is well worth it.
If you pick the wrong website builder because you're trying to save money, you might actually spend more in the long run trying to achieve your ideal professional website. Doing your research and picking a credible website-building platform can save you a lot of money, time, and stress.
Who should use a DIY website builder?
Despite their simplicity, DIY website builders are an excellent option for many business owners. In fact, it's their simplicity that makes them a desirable choice for those who don't identify as tech-savvy. Their drag-and-drop, all-in-one interface makes the process of website building easy, accessible, and interactive.
However, anyone who needs anything more than a very basic website might find most DIY website services to be lacking. These kinds of platforms offer pleasing templates, free plugins, and a relatively painless DIY process, but their integrations and interactive functionality are limited. In some cases, you'll come away with more or less a digital portfolio when you actually want a high-quality, user-friendly online store.
Because the cost of DIY website builders is minimal, you generally see more basic results and less customization than working with a fancy web design agency. Still, if you only need a basic website, DIY website builders do a surprisingly solid job.
Freelancers
The price range of hiring a freelancer for your professional website is approximately $500 to ​$5,000, depending on the functionality, integrations, the website content or number of pages you need, or if your business requires a shopping cart. Freelance website designers and developers are individuals or groups who have the skills to build a website independently.
The rates that a freelancer charges will vary depending on their experience, expertise, location, and the time your project is expected to take. When hiring a freelance web designer or web developer, it's essential to reconcile pricing with the freelancer's experience as best you can.
Before you start the project, make sure you know if you'll be able to get their help with future updates, redesigns, and website maintenance. Even after your site goes live, make sure you have access to information related to your SSL certificate, content management system, website hosting provider, domain name, backend, etc.
You likely don't need to hire the most expensive freelancer available, you just need one who's equipped to build the type of website your business needs. If it's important that your site includes an online store, make sure you hire someone who has successfully built responsive ecommerce websites before.
Along the way, ask for transparency. Schedule several check-ins with your freelance web designer or web developer to check that your project is on track. It's easier to give feedback along the way and can save you time and money. It's also easier for the freelancer to make changes incrementally and lessens the chance that any of your feedback is lost.
And remember, before agreeing to any work with a freelancer, make sure you've reviewed other professional websites they've created. When applicable, quiz them on their approach to web design and website content.
If they're extremely experienced, they may even have helpful advice on hosting costs or hosting providers, the best content management system, or where to access free domains. Check out the freelancer's own website to see how they represent their brand online.
Who should use a web design freelancer?
Unlike a DIY website builder, where you're usually paying for a complete website package with maintenance expected, you're essentially buying one version of your site from a freelancer. Once your custom website project is complete, the freelancer moves on to the next client and it's up to you to maintain your website and update its content over time.
Working with a freelancer is usually more hands-on and collaborative than hiring an agency. Because of this flexibility, it might be easier to reach an outcome that's closer to what you've envisioned. It's also easier to schedule check-ins with one person than it is to find time to chat with a busy, in-demand group of developers, designers, and website content writers.
Both a pro and con of freelancers is that they offer a specialization but might not have the resources to tackle tasks outside that realm. For example, a knowledgeable web developer might not be able to help you with your website's SEO or copywriter the way a design agency or even a DIY builder can.
Hiring a freelancer is best for business owners who want to feel like their website is truly theirs. If you have a clear vision for your site design, want something more sophisticated than standard DIY builders, and don't mind getting involved in the process, consider hiring a freelancer.
Design agencies
Design agencies are easily the most expensive option and aren't necessary for every website. The average cost of working with an agency ranges from $3,000 to $10,000. Prices can go beyond that, depending on your goals.
Website design agencies are businesses made up of web developers, web designers, website content writers, copywriters, SEO specialists, and more. Because you're working with a team, you generally know that the end product is going to be polished, bug-free, user-friendly, and very close to what you're looking for — hence the high prices.
When you hire an agency, the customization options are endless and you aren't held back by drag-and-drop interfaces or restricted to free plugins from WordPress. You should expect to come away with something far beyond a basic website. Even most DIY website builders' premium themes can't get you what a custom HTML-coded site can do.
Remember that higher prices don't necessarily mean you're working with the best agency for the type of website you need. The agency's price range may reflect their large staff or recognizable brand. Instead, focus on finding an agency that can deliver a high-quality custom website that fits your needs, your budget, and your timeline. Even better, look for one that offers services dedicated to SEO, website content, e-commerce, and more.
Who should use a web design agency?
Design agencies are a reliable option for large companies or fast-growing small-to-medium sized businesses. If you need a small business website or you're still growing slowly, consider working with a freelancer or DIY website builder instead.
That said, design agencies do offer valuable experience and reliability and can produce a great website faster than a freelancer. If you need a website that's packed with features, like a Shopify online store, website content that's meant to be shared on social media, or requires a complex backend, then a design agency might be the best option for your custom website.
Step-by-step website checklist for business owners
No matter which website creation method you choose, it's an ongoing process. Website maintenance can happen once a week or once a year, it just depends on what's right for your business. Once you've launched a site and you're happy with its design and content, you still need to spread the word about your company's online presence using SEO, blogging, email marketing, and more.
To start determining your site's step-by-step plan to launch and maintain quality, you'll need to decide what kind of site you want. Is it going to be an online store that you'll regularly update based on inventory? A sleek portfolio of your photography? Or an interactive small business website where clients can log in and pay for your services?
Once that's settled, you can make a list of necessary website features, integrations, and plugins. Do you want your visitors to be able to leave comments, chat, submit payment, or add items to their shopping cart? Estimate how many pages you'll need and determine the purpose and call to action of each page.
Think about your website content needs too. Do you want to mix snappy copywriting on your Services page with SEO-friendly, long-form blogging content? Consider who will update your website content as your business evolves. Review your list of content, design, and functionality needs. The shorter your list, the less expensive your site will likely be.
Choosing a domain name
Your website's custom domain name is a visitor's first impression of your business and its online presence. If you're reading this, you've probably already invested some time checking if your desired domain is already taken.
Choosing and purchasing your domain increases your website maintenance costs. First, you have to buy your domain name (prices can vary wildly, from $5 to ​$5,000), and then you have to pay to renew it (typically $10-$20 per year).
Finding web hosting
Web hosting is a mundane piece of website building. Hosting is what makes your site available to the rest of the world. It takes that group of files on your computer and places them on the internet for other people to find.
You can technically host your own website; all you need is a computer with an internet connection. However, most of us are unequipped to handle this responsibility. Your computer would need to be on 24/7, 365 without fail and capable of smoothly managing visitors from around the world.
Instead of attempting this yourself, you can look into web hosting providers or web hosting companies that will take care of the technical stuff for you. We highly recommend it, unless you're a technical DIY pro. Web hosting can cost anywhere from $20 to $10,000, depending on how many visitors your website attracts.
Getting an SSL certificate
An SSL certificate is an "optional" component of your site, though, in today's age of privacy concerns, we consider it absolutely necessary. Essentially, an SSL certificate is a security measure that prevents your visitors' data from being intercepted or tampered with. Data is encrypted on the visitor's end, sent to you all scrambled up, and (thanks to your SSL certificate) your website can unscramble it.
Without an SSL certificate, the data is never encrypted, making its journey to you especially perilous. Some internet browsers are even becoming less friendly toward websites without SSL, warning their users not to use your website. This is not a good look for your business. Prices for an SSL certificate fall between $5 and $20 a year.
How much does it cost to maintain a website?
When you add up annual website costs (domain name, web hosting, and SSL certificate renewal), it's around $150 for a small website and approximately $5,000 for a more extensive website. And that's just for the fixed expenses.
Costs that might not have occurred to you are bug fixes, HTML or CSS improvements, website content updates, added functionality, web design improvements, and changes to keep up with new internet protocols. Maintaining these things will likely require you to rehire freelancers or agencies, substantially adding to your annual business expenses.
That's a lot of cash to drop every year on maintaining your website. Fortunately, there are website platforms like B12 that can build your website fast, allow you to make updates anytime (or make them for you!), and offer the features you need to grow your business, like SEO, blogging, email marketing, and more.
The cost of using the B12 as your website builder
B12 designs websites for small- and medium-sized professional services businesses using our knockout combination of artificial intelligence and experienced web designers, SEO experts, and professional copywriters. In 1-2 weeks, we create a custom website that a design agency typically takes months to provide. Even better, we do it at a fraction of the cost.
B12 takes the pressure off you and your wallet but still allows you control and freedom when you want to make updates or add website content. Our team does everything we can to propel your business growth and help you meet your online goals.
Basic: $42 / month. This is the perfect option for early-stage businesses that want a simple website with the basic tools to streamline operational tasks like scheduling and invoicing. You also get access to customizable conversion tools, like announcement banners, pop-up forms, and exit modals.
Professional: $169 / month. Our most popular plan is great for businesses looking to build a professional site that includes every feature needed to attract, win, and serve clients online, such as email marketing, contact management, and eSignatures.
Advanced: $339 / month. This plan is amazing for teams who want to work together online from a centralized business dashboard. It enables you to scale your online presence, stay organized, and coordinate team interactions with clients. 
Visit our pricing page for more information on each plan, including how to build a free starter website that includes online payments and scheduling.
Build a better business website for less
Building a full-featured, high-functionality, and secure website doesn't have to leave you at the mercy of confusing drag-and-drop DIY builders or costly web design agencies. With B12, you get control when you need it via our user-friendly website editor, along with the ability to work with professional designers and experienced customer support anytime. We're here to make updates for you and are happy to offer step-by-step guidance related to website design, blogging for SEO, online payments, email marketing, and more.
B12 is an AI website builder supported by industry experts in design, SEO, and copywriting. We make website maintenance easy by offering proactive recommendations on how to improve your professional website. Our team handles your web design, content, security, and web hosting needs for you and helps you grow over time. See a draft of your B12 website now with no obligation or check out our other online resources.
Use B12 for better ROI on your website
Start for free, work with experts, and utilize powerful built-in tools to scale your firm.
Electronic signatures save time and money by eliminating operational delays and costs associated with traditional paperwork.
Read now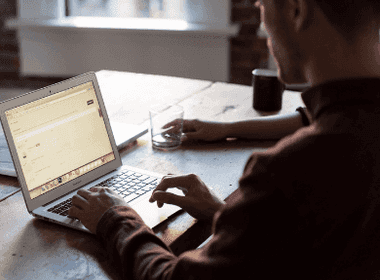 Follow these steps to close a GoDaddy account and move your domain to another web host.
Read now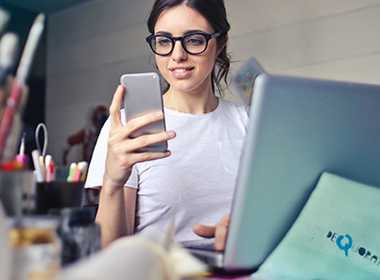 Learn actionable steps to eliminate time-consuming grunt work, so you save money and focus on client-facing tasks.
Read now