Launch an online presence that makes it simple to attract, win, and serve clients
B12 uses AI and experts to quickly set up your website, scheduling, payments, email marketing, and more.
Get started for free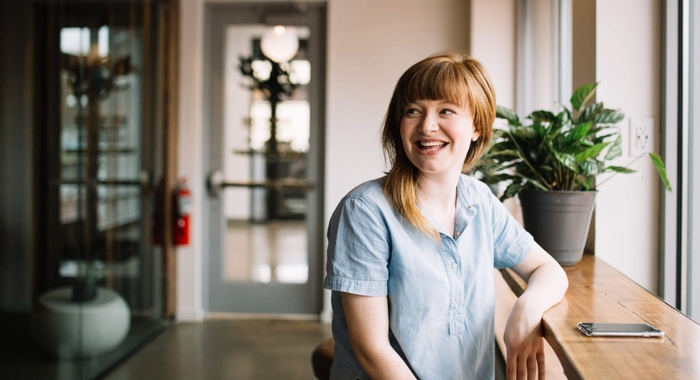 3 issues that hurt small business employee productivity & tips for working together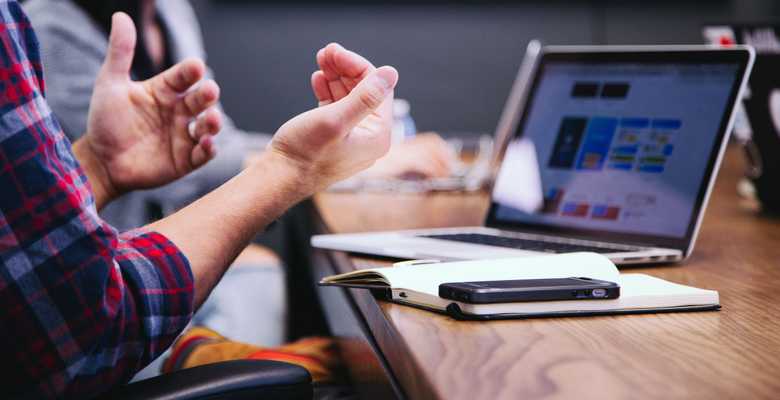 Learn how to transform an unproductive team and help scale your business.
---
Are your employees operating more like a group of individuals rather than a cohesive team working toward common goals? Creating a collaborative and efficient work environment doesn't happen by accident, and with so many of us working remotely, we all need help in this area.
To create optimal conditions that prime your business to be its most productive, you need processes that foster communication, tools that help you get more done in a day, and a team that's set up to do their best work.
Here are three issues that might be impacting your team's collaboration and some easy-to-action tips to help foster better team productivity.
1. Alignment across your team
To hit your targets, your team needs to be on the same page regarding what each person is responsible for delivering, the goal of this work, and any upcoming milestones or deadlines. When everyone knows what's driving a project, its dependencies, and their next steps, your team is more likely to stay on schedule and deliver excellent work. The need for alignment is even greater when working with collaborators outside of your business, such as freelancers and contractors, because they're probably busy working with other organizations too. So how do you get everyone in sync?
Create a communication plan
Communication is a critical factor that contributes to employee productivity issues. To keep everyone in the loop, it's crucial to clearly communicate your expectations to team members and set up a cadence of regular updates.
To do this, you'll want to schedule project kickoffs to discuss the goals of an initiative and plan recurring check-ins to discuss short-term and long-term goals, progress, and any problems that arise. Documenting your communication plan and updating it as a project progresses keeps your team organized and ensures every member is accountable for their part.
Use collaboration-friendly tools
You can reduce communication gaps by using tools that support and automate status updates. This may happen through reminders or notifications sent when someone on your team finishes a task, interacts with a client, or misses a deadline.
Real-time collaboration tools like Asana, Slack, and Google Docs minimize the friction and delays workers sometimes face when trying to get an update from a colleague. With 86% of employers and employees agreeing that ineffective communication is a top reason for workplace failures, investing in communication tools is certainly worth considering.
2. Information spread out everywhere
With multiple projects across multiple clients, it can be easy for your team to lose their place – leading them to spend more time hunting down the latest status update or document than doing the actual work. In fact, 85% of workers say they lose 2-3 working hours per week searching for information — time they could spend engaging with clients or learning a new skill.
Centralize key details
Your business needs a single source of truth to keep various people and projects on track. Getting every team member on the same platform(s) with access to the up-to-minute data they need helps prevent the delays, errors, and inefficiencies that crush employee productivity.
Whether it's a CRM, website builder, or invoicing software, many of these tools let you personalize each team member's access and permissions based on hierarchy or department. They also may offer insights into how your business' website and communications are performing with clients, so you have a reliable and centralized way for everyone to track goals.
3. Time lost on less meaningful tasks
Every second of the workday counts when you're a small business owner. If you're pulled away from offering services to a client because you're trying to fix a slow website or track down someone who hasn't paid their invoice, your business isn't operating at its full potential.
Your time is money, so where you spend it needs to be as valuable as possible. If you frequently find yourself behind on your to-do list or your employees repeatedly miss important milestones, it's likely that you're using insufficient workflows. A few tweaks to improve your team's processes could work wonders.
Automate menial work
Many productivity-killing tasks, like tracking down the latest document version or searching for a particular client's appointment history, can be eliminated through team-friendly tools and features such as client dashboards and document storage.
Multi-featured online platforms, client engagement tools, and project management software streamline your firm's internal and client-facing communications. In some cases, they even automate the low-value, time-consuming tasks that distract your team from offering its main priority: offering services to clients and getting paid.
Email communication is one area that's easy to automate. Standard emails like confirmation of form submissions, signed contracts, payments, or rescheduled appointments can all be automated rather than sent manually. Reminder emails about upcoming payments and appointments, or missed invoices and meetings also help your business stay on track and meet its goals without pulling your team away from higher-value work.
A centralized platform helps small business teams work more efficiently
Growing productivity for your small business is an ever-evolving cycle of monitoring and measuring your company's workflows and outputs, then adjusting based on what is and isn't working. That might sound daunting, but it isn't unlike trying to boost other metrics for your company, such as revenue or website traffic.
The more insight your employees have into your direction and decisions, the more aligned and productive they'll be. The right tools, resources, and workflows will push your firm toward higher performance and efficiency by automating mundane work, preventing communication gaps, and keeping everyone focused on the big picture.
About B12
To help you work more effectively and organized, B12 is a team-friendly, all-in-one solution for small businesses that want to manage service delivery, clients, and team members in a single place. With tools built for your entire team to use, including websites, online scheduling, payments and invoicing, client intake, and more, you're set to more productively meet your small business goals.
Spend less time on your website and more time growing your business
Let B12 set up your professional online presence with everything you need to attract, win, and serve clients.
Get started for free