Client engagement tools
16 engagement-optimizing newsletter ideas for your customers
Does your company put out an email newsletter? Maximize readership and engagement by implementing these powerful newsletter ideas.
13 September, 2022
·
8 min read
Email is one of the most effective marketing tools at your disposal. It boosts brand awareness, promotes your website, and brings in more revenue. As a result, email marketing boasts an impressive ROI of 3800%.
Why is email so powerful?
First of all, it's safe to assume the majority of your customer base is using email. According to a report from Radicati, approximately 3 billion people use email in 2019. Furthermore, over 90% of consumers look at their emails daily. Better yet, your customers will spend 138% more on average if they've been marketed through email.
As you can see, email marketing has a lot to offer.
What is an email newsletter?
There's a variety of email campaigns you can run simultaneously, but in this article, we'll focus on the newsletter.
In simplest terms, a newsletter shares news about your company. This includes everything from upcoming events, product launches, exciting partnerships, and more.
A company newsletter is typically sent out on a weekly or monthly basis. Determine the frequency of your newsletter based on how much interesting content you have to share.
What's the purpose of a newsletter?
The purpose of a newsletter is to remain on your customers' minds. By staying connected, you improve the chances that they'll think of your business when they need your kind of product or service. Newsletters can also develop a deeper relationship between you and your subscribers.
Why is engagement so crucial?
The primary goal of any marketing email should be to engage your readers. You want to entice them to open the email, read it, and interact with it. It should be something they enjoy receiving.
Thus, you need to cultivate the attitude that your subscriber list is a privilege. If your readers don't gain value from your newsletter, they maintain the power to unsubscribe.
Fortunately, we've compiled some newsletter ideas for you that your readers will love. Implement these hacks, and your newsletter will engage your customers and be the envy of your competition.
---
Let's start with the basics
The following tips are relevant to any marketing email. Make sure you have these bases covered before you move on to anything else.
1. Give people an incentive to opt into your email subscription
A newsletter won't have much impact if no one's reading it. Before you think about ways to engage your readers, you need readers. Fortunately, getting people to opt in to your email is simple.
Do so by offering value in exchange for their email address. Get creative with this. You can provide access to unique content, a free service, or even a discount code. The greater the incentive, the more emails you'll acquire.
2. Write an attention-grabbing subject line
Did you know that 47% of people open an email based on the subject line? These few characters have a significant impact. Make them count.
A compelling subject line will stir emotion in the reader, whether it be urgency or curiosity. You can also get creative with emojis. According to a report from Experian, these little symbols can increase open rates by 56%!
3. Take advantage of personalization
According to psychology, humans are hard-wired to be sensitive to their name. That's why you should be using personalization tokens. Even if readers realize that this personalization is automated, it still captures their attention.
Emails that include personalization in the subject line have 50% higher open rates. Despite that, a whopping 70% of businesses are failing to use personalization in their emails. Don't fall into that statistic.
---
Share valuable content that your customers will love
You want your newsletter to be a rewarding experience for your email recipients. Create content that will educate them, entertain them, and inspire them.
Whether you're dishing out cutting-edge industry insights or an entertaining anecdote from the office, make sure your newsletter gives more than it takes.
4. Share coveted industry expertise
Aim to establish yourself as a thought leader in your industry with your newsletter content. Educate your readers by offering information they can't find elsewhere.
Interview a specialist in your industry. Summarize highlights from a hot, new industry report. Share your predictions for the future. These three steps will establish your newsletter as a valuable asset.
5. Compile relevant recommendations
Along the same lines, as a leader in your industry, you are specially qualified to cull through resources and offer up some of the best.
Whether it's a list of recommended books, podcasts, or upcoming trade shows, your perspective is valuable to your readers.
6. Create custom infographics
Did you know that most email subscribers only spend 51 seconds reading a newsletter? Increase this time by including a custom infographic in your next newsletter.
Since they're visually stimulating and vibrant with information, infographics are uniquely engaging. Furthermore, research has shown that visual information is absorbed more effectively than text.
Luckily, there are many free resources online for designing your own branded infographics.
7. Showcase notable articles from your blog
In addition to increasing your website traffic, you can educate your subscribers by highlighting content from your blog. This is an easy newsletter idea if you need content in a pinch.
Showcase a few articles that relate to your newsletter's topic.
8. Guide readers to an interesting video
Including a video in your email has been shown to increase click rates by 300%. The options for video content are endless.
For example, you could share a tutorial on how to use your product, a tour of your office, or an inspirational speech from your CEO. Just make sure it's relevant to your subscribers.
Note: Be careful about embedding videos directly into emails. This isn't recommended since it rarely delivers correctly. Instead, embed your video on a landing page and guide readers to it with a CTA.
9. Promote a giveaway, contest, or discount code
Everyone likes saving money. Offering a special promotion can quickly grab your readers' attention.
Promote a new product launch by sharing a discount code or draw attention to an upcoming sale. You can also announce a referral incentive. If you want to go a step further, host a giveaway or contest. Encourage your subscribers to share the opportunity with friends.
While promotions are great, your newsletter isn't meant to be one big advertisement. It's optimal to strike a balance of 90% educational content and 10% promotional content.
---
Build a bond between your company and your subscribers
Your newsletter is the perfect place to get more personal, break the fourth wall, and forge a deeper connection with your readers.
10. Develop a personal bond
Let readers get to know the amazing people that make up your company. You can highlight a different employee in each newsletter. Share an interview with them or a fun biography. Go beyond their job description and allow your readers to get to know them as a person.
You can also highlight fun team-building events that take place at the office. Share funny behind-the-scenes photos. Show off your cute company pets. By doing so, you'll communicate more about your company culture.
This hack is great because it enhances the humanity of your business. Your readers will remember your company as a group of real people, working towards a worthwhile goal.
11. Illuminate your company history through storytelling
Storytelling is powerful. Fortunately, every business has a story. Tell that story in your newsletter. Include interesting tidbits that might not yet be on your "About Us" page.
For example, your CEO can write a letter explaining the history and mission of the company, including why it was started and how it's evolved. The more insight, the better.
12. Update subscribers on exciting company changes
Since we're talking about newsletters, news updates are always fair game. If your company just forged a partnership, celebrate that in this month's newsletter. If you moved locations or relaunched your website, share that information.
Anything that your company is proud to announce can be worked into your newsletter. Just make sure it's relevant to your readers and their interests.
13. Tap into what's trending
If you want to get creative, tie your newsletter to a fun holiday or pop-culture reference. From "Crossword Puzzle Day" to "National Bagel Day," there are a ridiculous amount of lesser-known holidays that can inspire your next newsletter.
Keep tabs on what's trending in the world of memes and viral content. You might just be able to align your next newsletter with some of it. By taking your creativity up a notch, you will stand out and entertain your readers.
---
Follow these technical best practices
A well-written email is a great start, but it won't be effective if it delivers improperly. Make sure you follow these technical steps before clicking send.
14. Keep it minimal
Marie Kondo's minimalist advice rings true in newsletters, as well as your closet. While it's tempting to go crazy with design elements, this can overwhelm readers and hurt your email's delivery. Instead, take a less-is-more approach.
Achieve newsletter minimalism by writing concise copy and allowing for ample white space. Include a visible CTA without needing to scroll down. Let the CTA take center stage in terms of design. A button is always better than a link, especially for mobile devices.
15. Optimize for mobile, or else!
Nearly 50% of emails are opened on smartphones. Thus, it's in your very best interest to optimize your newsletter for mobile devices. If you don't, 80% of your subscribers might delete it.
Some practical strategies for mobile optimization are as follows:
Use a responsive email template. These templates enable your email to automatically load to the correct screen size, saving you a ton of hassle.
Be discerning about design. Loading issues can occur if you have too many images or huge images in your email.
Keep your subject line short and sweet. Some mobile devices show as few as 30 characters in the subject line, so stay within that range.
Write concisely. Use your words wisely and break up big paragraphs. This will improve the reading experience on small screens.
Optimize text size. Ideal text size for mobile is around 14-16px.
16. Don't forget to test your email
The final step to any effective newsletter is testing it. You want to ensure that all your design choices translate well once sent. You'd be surprised how many things may require some tweaking.
Testing your newsletter enables you to feel confident once it enters your subscribers' inboxes.
---
Have fun with these newsletter ideas
Now that you have some creative newsletter ideas, you can engage your email recipients more effectively. In turn, you will enjoy greater brand awareness, customer loyalty, and increased website traffic.
For more tips and tricks on how you can successfully market your business, explore some of our other resources. At B12, we're experts on driving website conversions through stunning web design and Search Engine Optimization.
Learn everything you need to know about client engagement
We'll send you easy tips each month on how to build rapport with your audience and re-engage clients.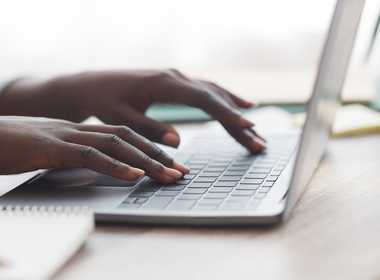 Learn how to calculate the value of your service business with our step-by-step guide. Gain insights and tips to help you understand how much your business is worth.
Read now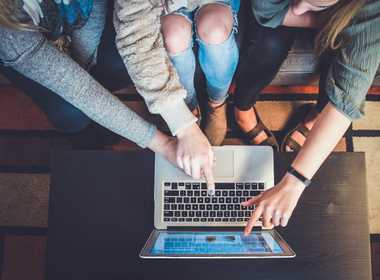 Discover the top tools to simplify the daunting task of scheduling meetings effortlessly and efficiently. Read on to choose the best fit for your business needs and requirements.
Read now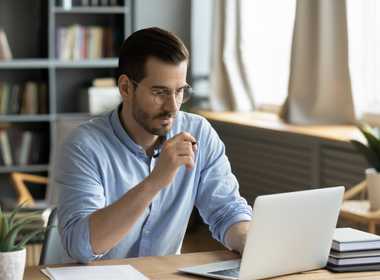 Discover the most popular website builders used by accountants in this informative blog post. From Wix to Squarespace, find out which platform is right for your accounting business.
Read now