Launch an online presence that makes it simple to attract, win, and serve clients
B12 uses AI and experts to quickly set up your website, scheduling, payments, email marketing, and more.
Get started for free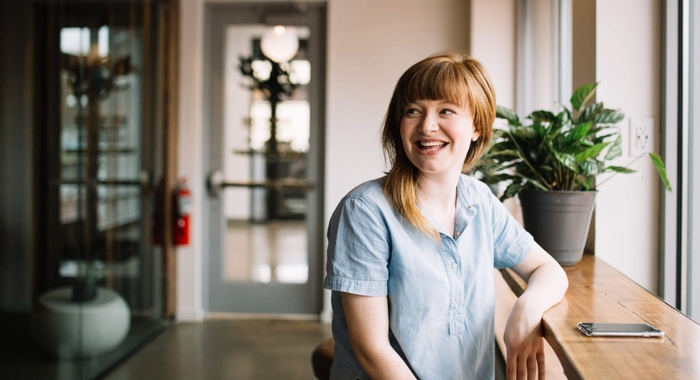 Building remote connections with clients when you're stuck working from home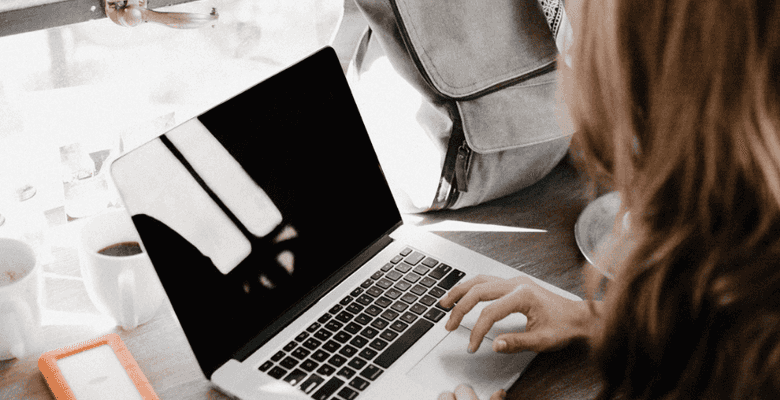 Below, we present nine of our favorite ways to maintain personal connections in business while working remotely.
---
The worldwide shift to a stay-at-home, work-from-home lifestyle has been in effect for months. For many, the initial shock and stress of the situation have passed, but new challenges continue to arise.
Namely, quarantine has led to feelings of isolation for consumers and businesses alike. Without being able to do business in person, many are losing touch with the personal side of their brand. But with some proactivity and embracement of digital tools, you can avoid this and maintain a personal connection while staying at home.
Below, we present nine of our favorite ways to maintain personal connections in business while working remotely.
9 tips for personalizing your business from home
1. Don't skip video calls
By now, you've probably heard more than you ever wanted to hear about apps like Zoom, Microsoft Teams, and Google Hangouts. Due to quarantine, these video calling apps have quickly taken over, becoming some of the most popular and ubiquitous apps we've had in a long time.
With video calling becoming so common so fast, you might be sick of using it to communicate. After all, what happened to emails, phone calls, and instant messengers?
Though it's tempting to skip video calls in favor of more traditional channels, the truth is that most of us need video calling now more than ever. And even if it's not your preference, that doesn't mean it isn't your clients' preference. The majority of them have been isolated, so being able to communicate with your business face-to-face will have a more significant impact than you might think. So, as much as you can, opt for video calls.
2. Ramp up your digital newsletter
Weekly newsletters have been around for about as long as email itself. You know the drill; they're a great way to communicate with clients, help build loyalty, and are pretty affordable considering how engaging they are.
In our current world, though, the importance of a newsletter has dramatically grown. Instead of this being something your clients check on occasion, it's become one of the only ways they can keep in touch with your business. It lets people know that you're still around and that they're not alone.
If you're not sure how to start increasing communications between you and your customer base, this is one of the best places to start. Come up with weekly sales/giveaways, make your newsletter fun and engaging, and use it as an opportunity to foster your relationship with your most loyal clients.
To reach your subscribers fast, try B12 Email Marketing, which offers a library of pre written email templates that you can customize. These emails save you time and automatically match your website, but still allow for personalization.
3. Go to work with your coworkers remotely
Your clients aren't the only ones feeling the isolating effects of the pandemic. As you've probably noticed yourself, most of us miss the company of our coworkers more than we probably expected. Those small conversations, water cooler chats, and lunch breaks played a significant role in making the workday sociable. Without these moments, work has become lonelier than ever.
However, there are also more opportunities now than ever before to make work more personal and sociable. For instance, you can take the time you used to commute to work and repurpose it into a morning coffee with your coworkers.
The idea is to make a cup of coffee or tea, boot up Zoom or Skype, and share 15 minutes with your coworkers before you get started on your daily tasks. Talk about your plans for the day, how your week is going, and share a laugh with colleagues from the comfort of home.
You can even take this a step further if you have close friends at work by keeping these video calls going throughout the day. Working in silence while you have someone on the other line can dramatically change the mood of working from home.
4. Be understanding of Covid-19's impact on your clients
One of the tried-and-true methods for connecting with clients during a crisis is to demonstrate your understanding of the crisis' effect on their lives. The last thing you ever want to do is come across as tone-deaf, and this is a great way to avoid that outcome.
A lot of your clients are likely being affected financially, may be experiencing loss, or could even be sick themselves. You can address this in a way that goes beyond words by offering discounts, payment plans, and free add-ons to existing services. Even better is to offer Covid-specific support, such as a month's subscription to a meditation app for stress relief.
This might cut into your margins a bit in the short-term, but it's going to stick in your clients' minds and remind them of why they love doing business with you.
5. Maintain a responsive, updated website
Keeping an updated website is always important, but now more than ever. In our post-Covid world, your website is not just your digital storefront — it's your only storefront. As such, you need to ensure that it includes as much relevant information as possible, as it's the first place clients are going to check when seeing how your business is responding to and being affected by Covid-19.
If your website is difficult to update or maintain, it might be time to switch to a more flexible platform, like B12 that makes it simple to DIY or work with experts. You can easily make updates using the B12 Editor or request that our experts add new features or pages. Using the extra time you have at home is a great way to stay productive while working remotely.
One of the best methods that businesses are using to keep clients connected to their business is creating a Covid-19 page on their site. This is where you can post all of the current operations and updates regarding your business during Covid-19. It's important to update this info regularly, as things change dramatically from one month (or even week) to the next.
For more ideas on how to update your website during Covid-19, check out the responses we got from businesses on how they've modified their website during the pandemic.
6. Add live chat to your website
Speaking of updating your website, one of the best features to add right now is a live chat. This is something that was already a popular integration and is even more relevant now.
Live chat is functionality on your website that allows clients to talk with your business directly, without having to call or wait for an email reply. It gives off a personal feel and adds convenience.
There are two ways to go about adding a live chat to your website. The first is to hire customer support representatives who are always available to participate in live chats. You typically don't want someone to be waiting for a representative much longer than three minutes. The second is to incorporate a chatbot into your website. These are AI programs that work similarly to virtual assistants like Siri (albeit much, much simpler) to answer straightforward questions for your clients.
A great way to implement live chat is to combine both of these approaches; clients can talk to AI to hopefully resolve their problem, and if the technology is unable to help them, then a representative can join the conversation and help. This reduces the wait for clients and relieves the strain on your customer support team.
7. Launch a relevant, frequent schedule for content marketing
Content marketing has always been one of the most effective and affordable forms of marketing, making it a staple in the digital age. With Covid-19, however, it has become even more vital as one of the only connections between your clients and you.
As such, it's important that you not only invest in your content marketing but work to make it as relevant as possible. This doesn't mean you have to create quarantine content alone, just that the content should be relevant to and aware of the crisis we are enduring.
This content will not only help promote your business but it will also raise your credibility. Right now, the world is desperate for leaders and honest voices. You can use your content as a place to establish yourself as a credible, transparent leader in a world that needs that more than ever.
8. Host weekly chats and dinners
On a lighter note, the world also needs a lot of space to decompress. Consumers, clients, businesses, employees, and individuals have all been affected multiple ways by the current crisis, and they're all constantly hearing about it, too. People are experiencing unusually high levels of stress, which can affect productivity and happiness substantially.
To help combat this, you can institute some sort of weekly chat, dinner, or hangout over a video conferencing platform that you and your coworkers can take part in. This is something lots of businesses and schools have been testing out with great success.
Some of our favorite ideas for these weekly relaxation sessions are group meditations, virtual show and tells, and Q&As. Brainstorm ideas with your team to see what would be most beneficial to them, come up with a schedule that is regular, but not intrusive, and take steps to bring comfort and camaraderie to your team.
9. Keep Covid conversations in check
An important thing to remember during this time is that Covid-19 is already on everybody's mind. And while it's important to make sure that your employees and clients know that you're proactive about the situation, it's also important to not inundate them with talks of the virus.
Being overly talkative about Covid-19 can easily stress out your employees and clientele who are already worried about the state of the world. The effect of this is that you will be associated with that stress, which you of course want to avoid.
For your employees and coworkers, make sure to compartmentalize Covid updates. For your clients, create distinct webpages where Covid-19 updates are posted so that they can browse the rest of your website in peace. For employees, this might mean providing a definitive weekly update on your policies, then avoiding too much conversation about it for the rest of the week.
The goal is to be aware and responsible, but not overly fixated on the stress of the situation.
Staying sane and connected in 2020
This year has been an interesting ride, to say the least. During times like these, it's important to remember that you aren't alone and to remind others of the same. We hope these tips help you maintain a personal connection with your employees and clients during these trying times, and we hope all of our readers are safe and well.
For additional articles on building an effective online presence, you can read more of the B12 Resource Center.
Spend less time on your website and more time growing your business
Let B12 set up your professional online presence with everything you need to attract, win, and serve clients.
Get started for free