Launch an online presence that makes it simple to attract, win, and serve clients
B12 uses AI and experts to quickly set up your website, scheduling, payments, email marketing, and more.
Get started for free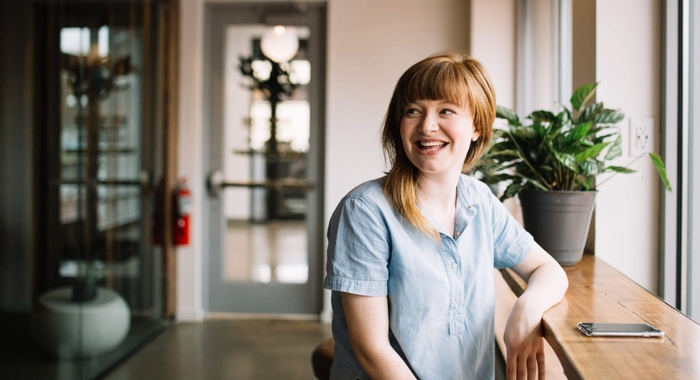 Law firm billing best practices for consistent cash flow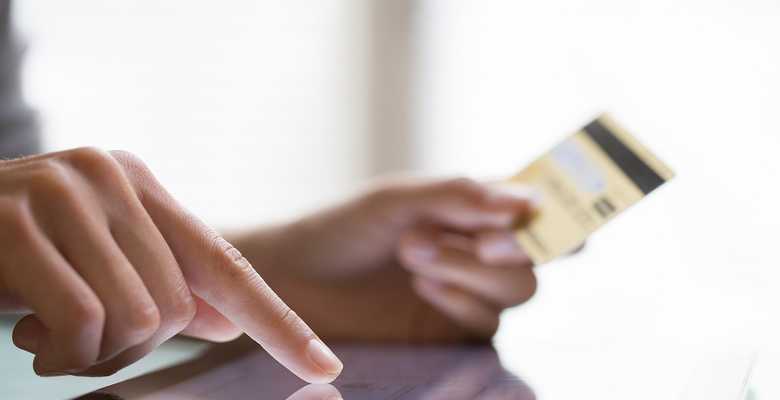 This blog post details the best practices for law firm billing to ensure consistency in cash flow. Learn about the necessary steps to take to avoid payment delays and increase profitability.
---
Law firms, like any business, need consistent cash flow to operate efficiently and provide quality service to clients. However, billing and collections can be a challenge for many firms. In 2022, getting paid by clients was considered a top challenge by 45% of small law firms. 
To maintain a stable cash flow, it's crucial to implement best practices that streamline billing processes, set clear expectations with clients, and manage outstanding invoices and collections effectively. 
In this article, we'll discuss the importance of consistent cash flow for law firms and provide tips for optimizing billing processes to ensure financial stability.
Why consistent cash flow is critical for law firms
As with any business, consistent cash flow is crucial for law firms and legal professionals. Without steady cash flow, a small law firm runs the risk of not being able to meet its financial obligations. These include rent, payroll, and expenses. Poor cash flow can ultimately impact the ability of the law firm to deliver quality legal services to its clients.
Law firms struggling with inconsistent cash flow may be overburdened with anxiety and stress, negatively impacting overall performance. On the other hand, when cash flow is consistent, it provides a firm with the financial stability to grow, invest, and offer competitive compensation packages to attract the best legal talent.
Maintaining consistent cash flow is especially critical for small and mid-sized law firms. This is because they may not have as reliable cash reserves as larger firms. These firms often rely heavily on their billing processes to keep the cash flowing. Any disruptions to the billing process can harm the firm's financial health, resulting in financial instability and a poor reputation in the legal community.
To ensure consistent cash flow, law firms must prioritize various strategies to streamline their billing process, create clear payment expectations for clients, and efficiently manage outstanding invoices. By implementing best practices, law firms can optimize their billing processes and generate a reliable flow of income. Consequently, this enables them to provide the best possible legal services to their clients.
Establishing clear billing expectations with clients
Establishing clear billing expectations with clients is crucial to ensure consistent cash flow for a law firm. You have to communicate effectively with clients from the onset of your relationship, detailing your billing policies and procedures, and regularly updating them on their billing status. Be transparent about your rates and fees. Moreover, clarify the terms and conditions of your services so clients know exactly what to expect on their invoices.
Clients appreciate clear communication, so keep them informed throughout the billing process. This includes sending regular statements that reflect all charges and payments and answering any questions or concerns that clients may have. Keep in mind that billing errors occur, and resolving them quickly will ensure that trust is maintained with your clients.
Another key to establishing clear billing expectations is to identify the client's preferred billing method. This can help avoid any misunderstandings or confusion about what is owed, when it is due, and how it should be paid. Electronic billing is often preferred, but be sure to provide paper statements for clients who request them. The more convenience you offer to your clients, the more likely they are to pay on time.
Streamlining time-tracking and billing processes
Efficient processes save time and money by reducing human errors and administrative costs. Plus, they ensure that clients receive timely and accurate invoices. By implementing automated and streamlined systems, law firms can ensure that their attorneys make the most of their billable hours and avoid undercharging or overcharging clients.
Use the right legal billing software
One way to streamline time-tracking and billing processes is to use legal billing software programs that allow attorneys to easily record their time and expenses. Many billing programs also offer customized invoicing templates and automated reminder systems for overdue payments. Automating these processes can save time and reduce errors, while allowing attorneys to focus on their legal work.
Set clear protocols
Another key consideration when it comes to time-tracking and billing is to establish clear protocols and guidelines for tracking billable time. This includes setting clear expectations around what types of activities are billable, how time should be recorded, and what documentation is required. These billing guidelines can help ensure that attorneys are accurately tracking their time and prevent disputes or issues with clients during the billing process.
Review and revise
It's also important to regularly review and revise billing procedures to ensure optimal efficiency and accuracy. This may involve conducting a periodic audit of billing practices, looking for areas where time or money may be leaking, and seeking feedback from clients to identify areas where billing procedures could be improved. By regularly reviewing and refining billing procedures, law firms can ensure consistent cash flow and maintain positive client relationships.
Setting rates and billing frequencies for maximum efficiency
Setting rates and billing frequencies for maximum efficiency is a crucial component in ensuring consistent cash flow for law firms. One approach is to establish an hourly rate for services, but hourly billing can be difficult to manage and can lead to inconsistent cash flow. Instead, a flat fee arrangement, in which the firm charges a set amount for a particular service, can be a more effective way to bill clients.
However, flat fee plans may not be appropriate in all situations. In these cases, law firms may want to consider alternative fee structures, such as contingency fees or value-based billing. Contingency fee is common in personal injury cases and involves the law firm taking a percentage of the client's settlement or damages. Value-based billing involves the law firm billing for the value of the services rendered, rather than the time spent on them.
In addition to establishing rates, law firms should also determine their billing frequency. Monthly billing is a common practice for law firms, but some clients may prefer quarterly or bi-annual billing. Law firms should also consider offering online billing and payment method options to make the process more convenient for clients.
Law firms should clearly communicate their rates and billing practices with clients. This includes providing written engagement letters that outline the scope of work, fees, and billing frequency. Providing regular billing statements and being transparent about outstanding balances can also help manage client expectations and reduce the likelihood of disputes over legal fees.
Managing outstanding invoices and collections
One of the biggest challenges for law firms is managing outstanding client invoices and collections. It can be frustrating when clients do not pay on time, and this can cause significant cash flow problems for a law firm. To manage this, you need to have a system in place to track outstanding invoices. Using this system, you can also follow up with clients who have not paid.
Sending payment reminders
One way to manage outstanding invoices is to send reminders to clients before payments are due. For larger invoices, it can be helpful to call the client. This is so you can confirm that they have received the invoice and to discuss payment options. In some cases, it may be necessary to negotiate payment terms with clients who are struggling to pay.
Offering discounts for early payment
Another strategy to manage outstanding invoices is to offer discounts for early payment. This can encourage clients to pay quickly and can also help ensure that cash flow is consistent. Additionally, providing regular updates to clients about their outstanding balances can help reduce the likelihood of delinquent payments.
Taking legal action
Finally, it may be necessary to take legal action against clients who have not paid their invoices. In some cases, a letter from a law firm's attorney may be enough to encourage payment. However, if the client continues to refuse payment, litigation may be necessary. You must weigh the costs and benefits of legal action before proceeding.
Implementing best practices to optimize law firm billing for consistent cash flow
To optimize law firm billing for consistent cash flow, implement best practices that increase your ability to manage your revenue effectively. In actual practice, billing is not as simple as sending an invoice and collecting payments. Doing this can often lead to delays and cash flow issues. However, using modern systems, you can streamline your billing system and collections process, and improve your bottom line.
One best practice to optimize law firm billing is to create an ironclad invoice schedule that you adhere to, irrespective of the job's nature or the client's circumstance. This schedule should include the billing frequency and pay rate suitable to your firm, which clients find acceptable. Consistent and predictable invoicing will help your clients get organized and manage their bills properly while making it easier for you to track accounts receivable.
Another way to optimize law firm billing for consistent cash flow is to clearly define your billing and collection expectations for clients in your engagement letters. This document should inform clients what services you will provide and how you will bill them. This practice protects your rights if clients decide to dispute any charges and help them understand your billing process. If you have a standard engagement letter, review it periodically and make any necessary changes or updates.
Leverage streamlined billing for consistent payments
Law firms must strive to ensure a consistent and timely flow of cash, and this can be achieved by implementing an effective billing process. By adopting the best practices we've outlined, you can improve your cash flow and profitability. Maintaining this cash flow will enable you to run a more substantial firm, sustain growth, and offer the highest quality of service to your clients.
To help your law firm operate more efficiently and stay organized, B12 is the answer. First, launch a professional website, and then set up your streamlined invoicing and payments process. 
B12's payments and invoicing software helps professional service small businesses send branded invoices and collect payments in a single platform. With B12, you can save time and effort by automating recurring invoices and payment reminders, ensuring you receive your payments on time. Sign up for free today to test our invoice and legal billing software.
Attract, win, and serve more clients
Receive helpful resources directly to your inbox to help you succeed online.
Spend less time on your website and more time growing your business
Let B12 set up your professional online presence with everything you need to attract, win, and serve clients.
Get started for free