Launch an online presence that makes it simple to attract, win, and serve clients
B12 uses AI and experts to quickly set up your website, scheduling, payments, email marketing, and more.
Get started for free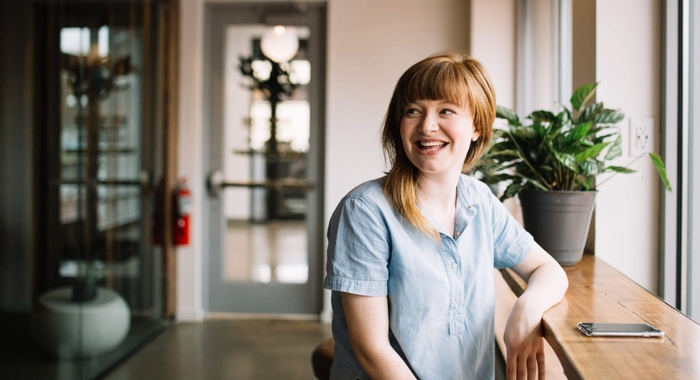 Best tools to help you schedule meetings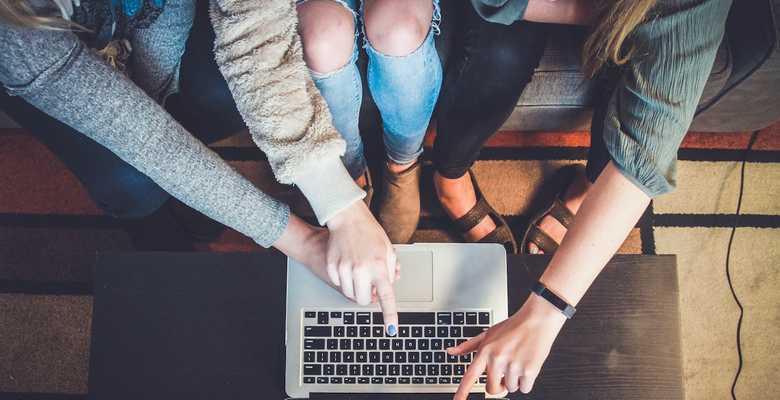 Discover the top tools to simplify the daunting task of scheduling meetings effortlessly and efficiently. Read on to choose the best fit for your business needs and requirements.
---
Scheduling meetings can be a time-consuming and frustrating task. Fortunately, plenty of tools can streamline and simplify the process. Whether scheduling one-on-one meetings, team discussions, client meetings, or networking events, the right tool can save you time and energy.
This blog post explores some of the best scheduling tools available in 2021. We'll also discuss the features to consider when choosing a scheduling tool, such as calendar synchronization, time zone management, customization, integration with other tools, and cost. Additionally, we'll provide tips for using scheduling tools effectively and avoiding common mistakes like overbooking or double-booking.
What are scheduling tools?
Scheduling tools are software applications that help you manage your calendar and automate scheduling meetings. These tools eliminate the need for back-and-forth email exchanges to find a time that works for everyone. Instead, they allow you to send a link to your availability so that others can choose a time that works best for them. Some scheduling tools even integrate with popular calendar applications like Gmail and Outlook.
Benefits of using meeting scheduler tools
Using scheduling tools has several benefits. Firstly, it saves time and reduces the stress of scheduling meetings. Secondly, it prevents double bookings or conflicts by syncing your availability across all your devices. Finally, it ensures that your meetings start and end on time by sending automatic reminders to all attendees. By using scheduling tools, you can focus on the more important tasks and let the tools do the administrative work.
Why do you need to choose the best scheduling tools?
With so many scheduling tools available, it can take time to choose the right one. It's important to select a tool that meets your specific needs. For example, if you work with clients, you may want a tool that allows you to customize your meeting invitations to include your branding. If you work with people in different time zones, you'll need a tool to manage time zones easily. Selecting the right scheduling tool can make the scheduling process more efficient and improve your overall productivity.
Features to consider when choosing a scheduling tool
When choosing a scheduling tool, several features must be considered to ensure that it meets your needs and requirements. Here are some key features to consider before selecting a scheduling tool:
Calendar synchronization
Choose a scheduling tool that can integrate seamlessly with your calendar to avoid double bookings or missed appointments. This also works best for group meetings. Most scheduling tools can sync with popular calendar apps like Google Calendar, Outlook, or Apple Calendar.
Time zone management
If you regularly schedule meetings across different time zones, look for a scheduling tool that automatically adjusts the meeting time to the recipient's time zone. This feature takes the guesswork out of scheduling and ensures all parties arrive at the right time.
Customization
Customization allows you to brand your scheduling tool by adding your company logo, color scheme, or other design elements. This feature gives a professional touch to your scheduling process and creates a consistent brand experience for your contacts.
Integration with other tools
A scheduling tool that can integrate with other tools like Google Calendar, Zoom, Slack, or a CRM can streamline your workflow and save time. For instance, you can automatically generate a Zoom link or add the meeting details to your CRM when scheduling a meeting.
Costs
Consider the cost of the scheduling tool, including any additional features or add-ons. While some scheduling tools are free, they might have limited features, or you might need to pay for additional features. It's essential to choose a tool that matches your budget and requirements. You can also find a free meeting scheduler online. However, most of them offer limited features.
Considering these essential features, you can select a scheduling tool that fits your needs and requirements. These features will save you time, eliminate scheduling errors, and ensure your meetings run smoothly.
Top meeting scheduling tools
Numerous scheduling tools are available in the market, but not all are created equal. In this section, we will take a closer look at the top scheduling tools of 2021 that can help you streamline your meeting scheduling process.
Overview of the top tools
Some of the most popular scheduling tools of the year include Calendly, Doodle, When2Meet, ScheduleOnce, and Acuity Scheduling. Each tool offers different features and capabilities that cater to different use cases and preferences.
Comparison of features and pricing
When choosing a scheduling tool, it is important to consider factors such as ease of use, customization options, integrations, and pricing. While most scheduling tools offer similar core features, such as calendar synchronization and time zone management, some may be better suited for specific meetings or industries.
Pros and cons of each tool
It's important to weigh each scheduling tool's pros and cons before deciding. For example, Calendly is known for its user-friendly interface and customization options, but it may be suitable for something other than large teams or enterprise-level needs. Similarly, When2Meet is great for small groups and quick scheduling but may offer fewer integrations or advanced features than other tools.
Scheduling tools for different types of meetings
Scheduling can be a hassle when it comes to different types of meetings, and it can be beneficial to have a scheduling tool that caters to specific needs. This section will highlight some of the best scheduling tools for various types of meetings.
One-on-one meetings
For one-on-one meetings, scheduling can be a straightforward process with tools that can easily integrate with calendars. Calendly is an excellent tool and allows you to schedule a one-on-one meeting quickly. It shows the availability of both parties, eliminates back-and-forth emails, and sends automated reminders, reducing the risk of no-shows.
Team meetings
Scheduling team meetings can be more complicated because many people have busy schedules. Doodle is perfect for team meetings with multiple participants. It enables all members to propose dates and times that work together in the tool, eliminating the need for lengthy email exchanges and multiple meeting requests. It also provides voting on the proposed dates and shows the one with the most votes in real time.
Client meetings
Regarding client meetings, it's important to provide a professional experience. ScheduleOnce is suitable for client meetings, allowing you to customize the scheduling process with your branding and logo. Furthermore, it provides several features such as customizable forms, payment processing, and round-robin distribution of appointments.
Remote meetings
Remote meetings can be challenging, especially when dealing with different time zones. World Time Buddy is an excellent tool for remote sessions. It allows you to easily determine your availability across several time zones, making it simple to see when everyone can meet. Additionally, it provides different viewing options, such as time zone comparisons and daylight-saving time information.
In short, there are scheduling tools suitable for different types of meetings. These schedulers provide various features such as automation, customization, payment processing, and time zone settings. The right scheduling tool can save time, eliminate frustration, and create a professional experience for all parties involved.
Using scheduling tools effectively
Scheduling tools can help you save time and increase productivity. However, to reap the full benefits of these tools, you need to use them effectively. This section will discuss some tips and best practices for using scheduling tools.
Setting up your scheduling tool(s)
The first step in using a scheduling tool effectively is to set it up properly. This involves linking your calendar app, selecting the right time zone, and customizing your availability. Always allocate enough time for each meeting and avoid scheduling back-to-back meetings.
Sending invitations
When sending invitations, include clear details about the meeting, such as the agenda, location, and duration. Set a reminder for yourself and your attendees a few days before the meeting to ensure everyone is on the same page. Consider using features like automatic reminders and follow-ups to reduce the risk of no-shows.
Managing cancellations and rescheduling
Cancellations and rescheduling are inevitable in today's world. When faced with such situations, communicate with your attendees as soon as possible. If you have to reschedule, work with your attendees to find a new time that works for everyone. Remember to update your calendar and send out a new invitation.
Avoiding overbooking and double-booking
Overbooking and double-booking can cause a lot of stress and confusion. To avoid these issues, check your calendar regularly and use tools like availability settings and buffer times. If you have to decline a meeting, communicate your reason clearly and promptly.
Using these tips and best practices, you can maximize your scheduling tools and improve your meeting management skills. Remember, scheduling tools are just a means to an end; it's up to you to use them effectively and achieve your goals.
Schedule your meetings easier with B12
Using the best meeting scheduler can significantly impact your business operations. Busy schedules can make prioritizing meetings difficult, but scheduling tools will help eliminate these problems. So, it's time to invest in a scheduling tool and experience hassle-free management of appointments.
B12's website builder is an all-in-one platform for professional services, meaning you don't need a separate scheduling tool for your business. Get high-quality contact management, a meeting scheduling tool, and email automation built into your online presence with B12. Launch a professional, branded website in 30 days or less with everything you need to attract, win, and serve clients. Start today!
Attract, win, and serve more clients
Receive helpful resources directly to your inbox to help you succeed online.
Spend less time on your website and more time growing your business
Let B12 set up your professional online presence with everything you need to attract, win, and serve clients.
Get started for free