Launch an online presence that makes it simple to attract, win, and serve clients
B12 uses AI and experts to quickly set up your website, scheduling, payments, email marketing, and more.
Get started for free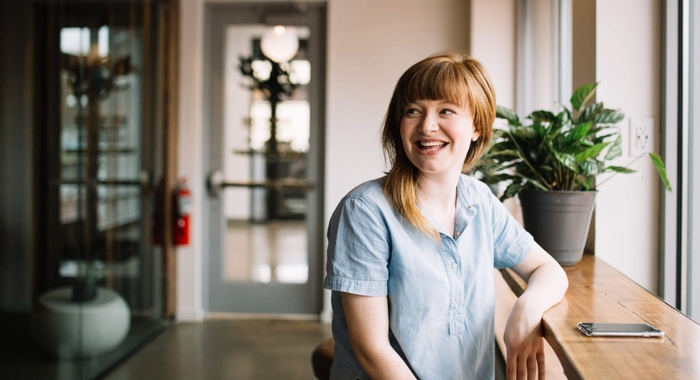 Acuity Scheduling vs. Microsoft Bookings: What's the best appointment scheduling software?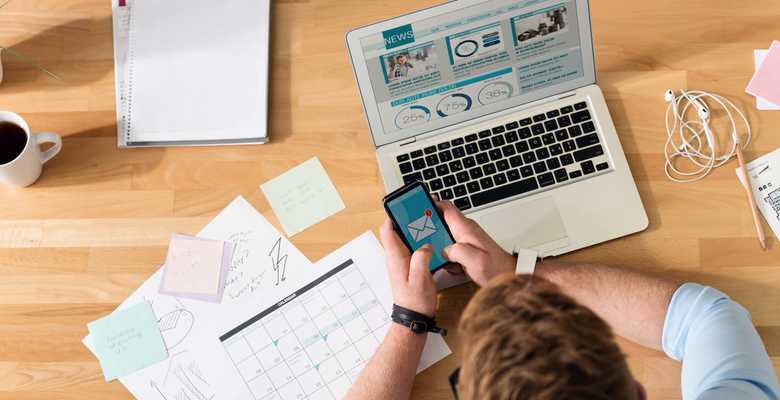 In this blog post, discover the top appointment scheduling software currently available in the market. Get to know their features, pricing, and how they can help you improve your business's appointment management.
---
Are you tired of juggling appointments and struggling to keep up with scheduling? Luckily, plenty of software options are available to help you streamline your booking process. But with so many choices, finding the best one for your needs can be overwhelming. This blog post explores the top appointment-scheduling software options and helps you determine which is right.
What is Acuity Scheduling?
Advanced appointment management features
Acuity Scheduling, one of the best appointment scheduling apps, has various advanced appointment management features that make scheduling a breeze. From automated reminders and cancellations to appointment rescheduling and online payment processing, Acuity Scheduling has it all.
Seamless integration with other services
Acuity Scheduling integrates seamlessly with other popular services, including Google Calendar, Zapier, QuickBooks Online. This makes managing your appointments, payments, and other business processes incredibly easy in one central location.
Customizable branding and personalization
Acuity Scheduling allows you to customize your scheduling page's branding and personalization. You can choose from various scheduling templates, customize your branding and logo, and add custom fields to your booking forms.
Stellar customer support
Acuity Scheduling prides itself on its stellar customer support. With a dedicated support team available via email, phone, and chat, you can rest assured that any issues or questions will be resolved promptly and efficiently.
Overall, this tool is a fantastic option for businesses of all sizes looking for a comprehensive appointment scheduling solution. With its advanced features, range of integrations, customizable branding, and excellent customer support, it is worth considering for your scheduling needs.
Microsoft Bookings: Streamline your appointment management
Are you looking for an appointment-scheduling app that integrates seamlessly with Microsoft products? Look no further than Microsoft Bookings.
Key features of Microsoft Bookings
Microsoft Bookings is a powerful appointment scheduling app that eliminates the need for manual appointment booking. With Microsoft Bookings, you can:
Create and manage appointments through a convenient web-based portal and booking page.
Allow your customers to easily schedule appointments online, which reduces wait times and increases customer satisfaction.
Automate appointment reminders, confirmations, and cancellation notifications.
Integrate Microsoft Bookings with your business's existing website and social media pages for a seamless customer experience.
Benefits of using Microsoft Bookings
By using Microsoft Bookings, you'll enjoy the following benefits:
Less time on appointment management frees up your staff to focus on other essential tasks.
Improved customer satisfaction by streamlining the appointment booking process.
Integration with other Microsoft products, including Outlook, Teams, and Office 365.
Access to appointment analytics can help you make informed decisions about your business's appointment scheduling strategy.
Microsoft Bookings
Integration
Microsoft Bookings integrates with Outlook, Teams, and other Microsoft apps, making it an easy choice for those already using these tools. The software also integrates with multiple locations and popular payment gateways such as PayPal and Square, making it convenient for clients to pay for their appointments.
Pricing
Microsoft Bookings is affordable, starting at just $15/user/month. The software also offers a trial of free booking software to test the features before committing to a paid plan.
User experience
Microsoft Bookings is a great choice for small businesses who want simple yet effective appointment scheduling software. The user interface is intuitive and easy to navigate, and the software's integrations with other Microsoft apps make it a seamless addition to your workflow.
Key factors to consider when choosing appointment scheduling software
When selecting appointment scheduling software, there are essential factors to consider that determine the software's suitability for your business. Below are some of these critical factors:
User-friendly interface
The software's interface should be easy for the business and the customer. It should simplify the booking process, with user-friendly features such as a calendar view, booking confirmation, and cancellation options.
Integration and compatibility
Appointment scheduling software should be integrated with other tools, such as a business's website, social media, and mobile apps. Compatibility is equally important, as the software should work seamlessly on different devices, including desktops, tablets, and smartphones.
Customization options
Different businesses have unique appointment scheduling needs. The software should be customizable - allowing businesses to set availability, appointment types, and pricing. It should also have customization options for automated emails and reminders.
Software features
The ideal appointment scheduling software should have features such as calendar syncing, recording recurring appointments, accept payments, reschedule appointments, and client management tools. Other features include reporting and analytics, online chat and support, and mobile support.
Selecting the best appointment scheduling software for your business requires careful consideration of these key factors. You can choose software to efficiently manage your scheduling and booking processes by prioritizing your business's specific needs and preferences.
Benefits of using appointment scheduling software
Appointment scheduling software is becoming increasingly popular among businesses of all sizes. Here are some of the benefits of using such software:
Saves time and reduces human error
Appointment scheduling software eliminates the risk of human error while manually scheduling appointments. It can automatically check for overlaps, conflicts, and availability of resources, thereby saving time and reducing the possibility of errors.
Increases efficiency and productivity
With appointment scheduling software, customers can book appointments online, which saves time for both the customer and the business. The software also allows businesses to manage appointments and resources efficiently, increasing productivity and improving the overall customer experience.
Provides flexibility and customization
Many appointment scheduling software has customizable features allowing businesses to tailor the software to meet their needs. For example, businesses can set the duration of appointments, block specific dates or times, or set up automatic reminders.
Enhances customer satisfaction and loyalty
By providing customers with an easy and convenient way to book appointments, appointment scheduling software can help enhance customer satisfaction and loyalty. Customers appreciate the flexibility and convenience of booking appointments online and are more likely to return to a business that offers such a service.
In conclusion, appointment scheduling software can offer businesses many benefits, from saving time and reducing human error to increasing efficiency and productivity. It is vital, especially for small service-based businesses that do not have much manpower. By using appointment scheduling software tailored to their specific needs, businesses can enhance customer satisfaction and loyalty, ultimately improving their bottom line.
Schedule your appointments easily with B12
Simplify your workflows and boost efficiency with online scheduling built into your professional website. B12 is the all-in-one platform that helps professional service small businesses launch an online presence with tools like a built-in online booking system, client management, online payments, scheduling, email marketing, and contracts. See your new site for free in 60 seconds to start winning, attracting, and serving clients in no time.
Attract, win, and serve more clients
Receive helpful resources directly to your inbox to help you succeed online.
Spend less time on your website and more time growing your business
Let B12 set up your professional online presence with everything you need to attract, win, and serve clients.
Get started for free