Launch an online presence that makes it simple to attract, win, and serve clients
B12 uses AI and experts to quickly set up your website, scheduling, payments, email marketing, and more.
Get started for free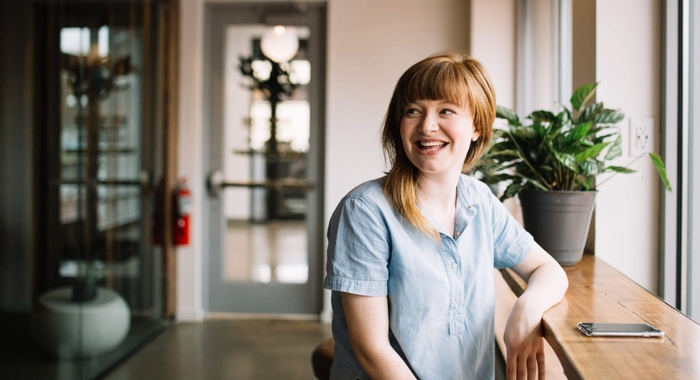 20 effective local advertising ideas suited for small businesses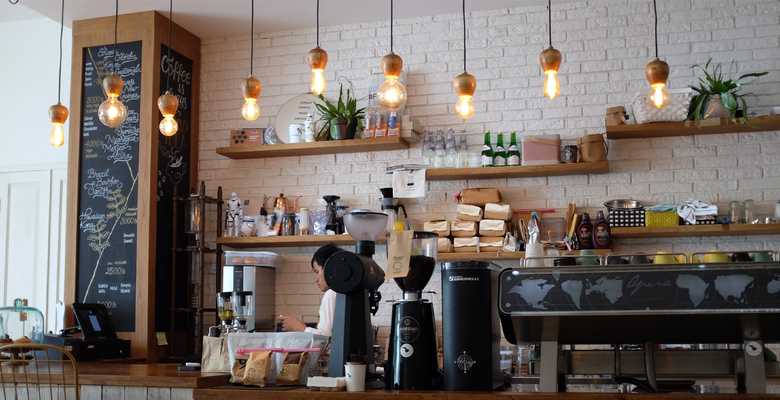 Local advertising is so important for small businesses looking to grow and succeed. Here are 20 awesome strategies to try out today.
---
You may be wondering if you need to invest in advertising as a small business? Is word-of-mouth marketing is enough on its own? Unfortunately, it's not.
If you want to enjoy sustainable growth in today's world, you need to advertise. While you don't need to spend billions like Walmart and Amazon, the U.S. Small Business Administration recommends setting aside 8% of your gross revenue for advertising.
So what are the best strategies for local advertising?
20 effective local advertising ideas for your small business
At B12, we've compiled a list of 20 local advertising tactics for small businesses, ranging from community involvement to tried-and-true digital marketing techniques.
Advertise with a vehicle wrap
We've all seen those cars driving around with eye-catching advertisements plastered on their exterior. Those are called vehicle wraps. They get seen by 30,000 to 80,000 people per day! They boast the highest number of impressions per dollar of any advertising strategy.
Car wraps are at work 24/hours a day, as long as your car is parked in a visible area. This makes them ideal for small businesses looking to maximize their budget. If you'd rather spare your vehicle, Wrapify offers a service where you can pay other people to drive around with your advertisement.
If you aren't sold on vehicle wraps yet, just take a look at the big brands that are using them. Coca-Cola, Lays, and Mountain Dew all utilize vehicle wrap advertising in their marketing mix.
Post flyers in high-traffic community hubs
Posting flyers is a simple, inexpensive way to promote your company. Simply design a brochure, print out some copies, and ask for permission to post them around town.
Most libraries, coffee shops, community centers, and grocery stores will allow you to place your flyer in their establishment. As a result, you'll catch the eyes of many people in your local community.
Many local companies, like cleaners or dog-walkers, have built up a thriving customer base using this strategy.
Cross-promote with other businesses
While you're out posting flyers, you can also establish cross-promotional partnerships with other local companies. Together, you can team up and:
Share a booth at a local trade show.
Sponsor a local charity.
Create special promotions for each others' customer base.
Link to each other's websites for greater website promotion.
When you partner with another business in your town, you both gain access to each others' audience. Better yet, you can split advertising costs. It's truly a win-win!
Uber and Spotify and Pokemon Go and Starbucks are two exciting partnerships that boosted business for both companies by using cross-promotional advertising.
Offer a referral program
Word-of-mouth is the most influential, trusted form of marketing. The quickest way to garner word-of-mouth is with an incentivized referral program. Ask your happy customers for referrals and provide them value in return.
For example, give your gym members a discounted membership fee if they refer a friend and offer their friend a free week trial. 24 Hour Fitness has had great success with their referral program. Even Tesla makes use of this tactic.
Acquire awards within your industry
Business awards provide your company with enhanced credibility and status. They also come with digital badges that you can display on the homepage of your website. Business awards also translate into increased revenues. A study from the British Quality Foundation found that American small businesses with awards:
Enjoyed an increase of 63% in their operating income.
Saw a 39% growth in their sales.
Awards can range from local to national. You can also check out your competitions' awards and try to go for one that will one-up them. Here are a few resources to jump-start your award research process:
Get involved with a charity
Sponsoring a 5k race for cancer or a charity banquet is a great way to get your name out there and increase your company's goodwill. Event attendees will see your company's name and create positive associations with it. Furthermore, it may even encourage people to share your brand online.
A recent study found that:
78% of Americans believe businesses should seriously consider their societal impact.
77% of people are more emotionally connected to "purpose-driven" companies.
66% of Americans would switch to a purpose-driven company over one that they usually buy from.
68% of Americans enjoy sharing content from purpose-driven companies on their social media.
Once you've secured a charity-related sponsorship, you can go one step further and pass out branded merchandise, like t-shirts, hats, or reusable water bottles. This will extend your brand exposure even beyond the event.
Amazon has a huge charity initiative that's helped support food banks, STEM education, and children with diseases. This charity work shows that they want to make a societal impact as a company.
Host your own event
Sponsoring charities is a great strategy, but if you want to have more creative control over the events, host your own. Some event ideas include:
A themed party
A formal networking dinner
A new product demo display
A musical performance
An art exhibit
Focus on making your event enticing to your target market. Choose a venue that will attract a lot of people. Get the word out and build hype by inviting people on social media and posting flyers around town. Encourage event attendees to share their photos online and to tag your business.
Revolve is a famous clothing company that hosts exclusive events for influencers on a regular basis. Their events include extravagant Coachella parties and yacht vacations. While your events don't have to be this lavish, take a note from their book. Their events have skyrocketed their success.
Share a local press release
Press releases help your business obtain positive media exposure. Consequently, your business will capture the attention of a broad audience. Share your press release in the local newspaper or a niche business magazine.
A press release should tell an exciting story and avoid being too 'salesy'. Some popular press release topics include:
Winning an award
Partnering with a new company
Working with a charity
Expanding your product line
Adding a new type of service
Changing CEOs
Reaching a notable business milestone
For example, Facebook released a press release covering their exciting acquisition of Instagram.
Advertise in the local newspaper
Your local newspaper is not only an excellent place for press releases, but many of them also offer advertising opportunities.
Newspapers are a credible source for readers, as well as a cost-effective medium for ad placements. By opting to advertise in your local newspaper, you'll target a local customer base.
Construction companies, painters, gardeners, and other local service companies find newspaper ad placement to be extremely valuable.
Host a workshop
Workshops are a great option for advertising because they offer your audience real value in return for their attention. You can either host the workshop yourself or invite an expert in your field to lead the presentation.
For example, if you're an entrepreneur in your area, host a workshop teaching others the pillars of how to start a business.
If you invite experts, ask them to promote the event on their social channels and tag your business.
Claim your business listings
Did you know that 97% of people check out a local business' online reviews before visiting in person? Customers are more empowered than ever to do their research.
Your business probably already has several online listings, whether you know it or not. Make sure you claim them. Businesses that claim their listings on 4 review sites or more earn 58% more revenue. Here are the main local business listings to go claim right now:
Google My Business
Yelp for Business
Facebook for Business
Yellow Pages
Yahoo Local
Optimize your Yelp listing
Yelp is one of the most popular online directories. Here are some statistics that display Yelp's influence:
Yelp averages over 178 million unique visitors each month across all platforms.
Each new star on a business's rating can increase revenues by up to 9%.
35% of Yelpers visit the businesses they look up within 24 hours!
To optimize your Yelp profile, fill in all your business details, include high-quality images, and allow for check-in offers. Most importantly, respond to all of your reviews. Addressing reviews appropriately, especially negative ones, shows your commitment to your customers' experience.
Bangers and Brews of Bend, Oregon was Yelp's 2019 Best Restaurant due to its perfect 5-star rating and large photo gallery.
Optimize your Google My Business Listing
Similar to Yelp, Google My Business is a critical online business listing that can directly impact your revenues. Businesses that have complete and accurate Google My Business listings:
Are 2.7 times more likely to be seen as credible
Receive 7 times more clicks
Are 70% more likely to attract more visitors
Are 50% more likely to receive purchases
Like Yelp, you'll need to officially claim your listing, add information and photos, and respond to reviews. Womply Research found that responding to reviews is directly correlated to revenue:
Every additional star can increase a business's revenue by 39%!
Businesses that don't reply to reviews lose 9% of revenue on average.
Businesses that respond to just one review can see a 4% increase in revenue
Businesses that reply to over 50 reviews make an average of $343,000 more per year!
For example, you'll notice that your nearby Apple store always has an official Google My Business Listing.
Create a Facebook Business Page
In addition to Yelp and Google My Business, Facebook is a very important channel to have a professional business presence. Facebook Business Pages allow for direct interactions between you and your customers.
Expand your business page's followers by joining relevant groups and participating in discussions. Many of these groups will be local and niche, allowing you to connect directly with your target market.
Nutella's Facebook Business profile is one to emulate. Not only are the visuals done well, but they explain all the unique ways to use their product, which has historically been a popular question for them -- not to mention their 31,000,000+ follower count!
Invest in PPC ads
Speaking of Facebook, consider investing in PPC ads. You can run them through Facebook or Google Ads. PPC ads can get your website placed on the first page of Google in days. Thus, they've been shown to increase brand awareness by 80%.
You can be highly targeted in your ads' audience by specifying location, time frame, and audience qualities. This laser-targeted approach allows you to funnel your ad money, where it is most likely to make an impact.
Microsoft, Apple, and Coca-Cola are just a few of the massive corporations that use PPC as an integral piece of their marketing mix.
Optimize for SEO
Search engine optimization (SEO) is a way of organically attracting targeted traffic on popular search engines. It's how you can get your business found on Google. By investing some time in optimizing your business website for SEO, you'll enjoy the free advertising of a first-page slot on the SERPs.
SEO is a complex process that takes time to learn. That's why many people prefer outsourcing to professionals. An SEO marketing team can skyrocket your website's reach. B12's SEO is powered by AI and optimized by professionals, ensuring results every time.
Wikipedia currently holds the #1 spot for SEO achievement. As a result, their organic traffic is off the charts.
Encourage user-generated content
Contests or giveaways can encourage customers to share content about your company on their social media profiles. For example, you can offer a prize to whoever makes the most creative video using your product. All they need to do is share it online and tag your brand.
User-generated content allows you to get free advertisements that reach a broad audience on social media. The cost of the giveaway prize will be well worth the increased brand awareness.
Starbucks launches a user-generated content campaign each December. They encourage customers to share a photo of their holiday-themed beverage on Instagram with the hashtag "#RedCupContent." In turn, participants can win a Starbucks gift card.
Start a company blog
Content marketing is huge for companies of all sizes. A blog can boost your SEO and attract targeted traffic from customers in your local area.
To capitalize on your local expertise, write content specifically about your area. You can talk about restaurants, nightlife, activities, sports teams, housing complexes, etc. Top 10 lists about different features of your city are a great place to start.
Whole Foods has a thriving blog, called Whole Story, that's garnered them a lot of positive attention and website traffic.
Have a professional presence on all social media channels
Having an official website is the starting point for making it in the digital world as a small business. However, customers expect reputable businesses to have official social media accounts as well. Facebook, Instagram, LinkedIn, Twitter, Youtube, and Pinterest are all channels to consider signing up for.
Optimize your accounts and share engaging content from them. Staples, Jet Blue, Uber, and Toys "R" Us are all examples of businesses that have impressive social media strategies.
Utilize email marketing
When it comes to small businesses, 20% of your current customers will account for 80% of your future sales! Thus, customer retention is enormous if you want to sustain your business well into the future. Email marketing is a great tool for improving customer retention and engagement.
Newsletters are a popular option for small companies looking to engage their existing customer base. It's hard to run out of newsletter ideas. You can announce exciting news, upcoming events, promotions, or new blog content. You can even offer a discount code from time to time.
Airbnb, BuzzFeed, and Starbucks are known for their impactful email marketing campaigns.
Find the right local advertising mix for your company
As you can see, there are a plethora of local advertising strategies worth trying out. All of them have the potential to expand your customer base. Get creative and develop a mix that's tailored to your target audience. For best results, keep track of your success and optimize accordingly.
If you're interested in learning more about SEO or need a website redesign, check out B12's resource center.
Get resources to grow your small business
Receive free online business strategies to help you scale
Spend less time on your website and more time growing your business
Let B12 set up your professional online presence with everything you need to attract, win, and serve clients.
Get started for free