Website basics
How to cancel your GoDaddy domain
Follow these steps to close a GoDaddy account and move your domain to another web host.
Move your online presence to B12
24 January, 2023
·
2 min read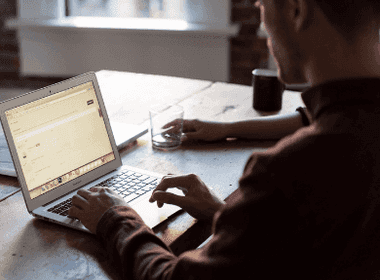 Many users say that creating a GoDaddy website is affordable when you first sign up, but it comes with annual increases and challenges, especially as businesses grow. After having a GoDaddy subscription for a year, the price often changes, making it more expensive than you initially budgeted for. 
Alternatively, you may have realized this isn't the best hosting account for your growing company, leading you to wonder how to cancel GoDaddy. In this article, we'll save you time by sharing some common reasons why you might cancel your GoDaddy account, how to cancel, and suggest alternatives for your website hosting needs.
Common reasons that users cancel GoDaddy
GoDaddy is often a popular choice for small businesses looking for an affordable hosting plan. However, many challenges cause frustration and lead you to cancel your GoDaddy account.
1. Lack of price transparency
People often cancel renewals on their GoDaddy account due to a lack of price transparency. While GoDaddy has four pricing tiers, when you sign up for their hosting plans, there are often various upsells with free trials that get added to your account. As a result, you may end up paying more than your monthly subscription. Usually, when it comes to a hosting plan, the first year offers a great price, but upon renewal, the price surges. 
When you pay monthly instead of choosing an annual plan, the cost is broken down into manageable chunks, but discounts are often offered for annual plans. Paying for an entire year upfront can be a big debit card purchase that can financially strain your business.
2. Limited SEO capabilities
GoDaddy offers limited SEO capabilities for its customers. The onus is on you to be an SEO rockstar when building a website. Building a website typically takes months when all the work falls on you. GoDaddy offers minimal support in helping you optimize your website for search. 
Other website builders have built-in SEO teams and tools that can help you with local SEO for your professional services business, write blog posts and landing pages, and other link-building tasks to help your website rank. Unfortunately, GoDaddy doesn't currently offer these services to customers.
3. Minimal site templates
GoDaddy is known as a web host. However, they've expanded into website-building services. Unfortunately, the site templates you have to choose from differ from the ideal of a professional-looking site. If you're using GoDaddy for your website services, you may choose to cancel your GoDaddy domain to upgrade your website. You can go into your account settings to cancel GoDaddy and switch to a provider with better-looking site templates. 
Or better yet, you might move to a platform like B12, which uses artificial intelligence and professional designers to create custom, industry-specific websites in less than 30 days. It provides more human support than GoDaddy, more predictable pricing, and includes scalable business features like invoicing and online scheduling. 
[Related reading: How much does a web domain cost?]
How to cancel a GoDaddy account
The first step before you permanently delete your GoDaddy account is to save all your data and information, as you can't restore it. You'll also need to request all refunds before cancellation. If you're moving your domain name to another provider, do so before canceling your GoDaddy account. After all, canceling your GoDaddy account permanently deletes all your settings.
Prior to cancellation, you'll need to delete all the GoDaddy products associated with your account, such as SSL certificates, GoDaddy payments, domain protection plans, and so on. A 24-hour waiting period will need to occur after you delete GoDaddy products before moving on to the next step. Ensure you don't have any active products before canceling your account.
After 24 hours, visit the GoDaddy Contact Preferences page. You'll need to be logged into your account. Under Account, click Edit. Click on the checkbox that confirms, "I understand this action cannot be undone." Then, click on Close Account to confirm cancellation.
Where's the cancel renewal button?
If you want to avoid being automatically renewed on your GoDaddy plan, you can go into your account settings to click the cancel renewal button. This is often an alternative people use if they can't get a full refund for their GoDaddy account to help them save money and end GoDaddy's service for their domain name, website, or web hosting.
First, head to the Renewals and Billing page. You'll need to log in into your account first. Then, select the checkbox beside your product or domain. Remember that turning off auto-renewal turns off all of your products at once, as your renewals can't be chosen individually. You'll notice at the top of the page there's a Cancel Renewal button; click it. A secondary window will pop up to confirm that you want to cancel your renewal. Select Cancel Renewal again. Your subscription will end on the billing date.
GoDaddy alternatives for a business website 
GoDaddy has many popular competitors, including Wix, Strikingly, and of course, B12. B12 is a better alternative for businesses that want DIY control over their website but with the support of experts that free up their time, so they focus on clients instead of web design. If you're looking for a scalable platform for hosting your website with similarities to many GoDaddy services, B12 is a great option for your new web host.
With B12, not only do you get hosting with your plan, but you also gain access to a customizable website design built for you with the help of professional website developers, and engaging features like live chat, customizable forms, online scheduling, and contact management. 
Instead of a basic theme you've seen on a hundred other websites, get a one-of-a-kind website that's SEO-optimized and built to help you attract and retain new clients for your professional services business.
Throughout the process, you're able to work closely with a team of experts that create your website to your vision. A GoDaddy website often requires you to do all the work yourself, but with B12, you have a team to support the growth of your online presence while still having the ability to edit it yourself. It's the best alternative to GoDaddy for professional service providers working to scale.
So, if you plan to cancel your GoDaddy domain, you can transfer many aspects of your site over to B12 or revamp your website from scratch. We'll help you get a brand new site up and running within 30 days, so you can focus on what really matters: your business and its clients. Try B12 today!
Move your online presence to B12
See a free draft of your new website then explore built-in, client-facing features.
Looking for a free website solution? Find out if Wix is a viable option for your business needs.
Read now
Learn more about ADA best practices to make your website readable, navigable, and inclusive for everyone.
Read now
Discover the benefits of being a freelancer bookkeeper and the steps to starting your own freelance bookkeeping business.
Read now