Launch an online presence that makes it simple to attract, win, and serve clients
B12 uses AI and experts to quickly set up your website, scheduling, payments, email marketing, and more.
Get started for free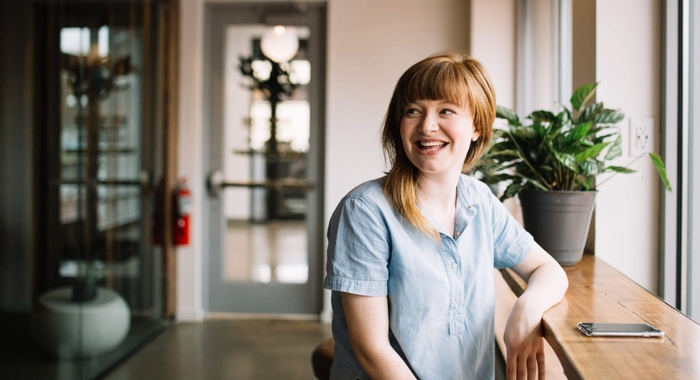 How to increase online sales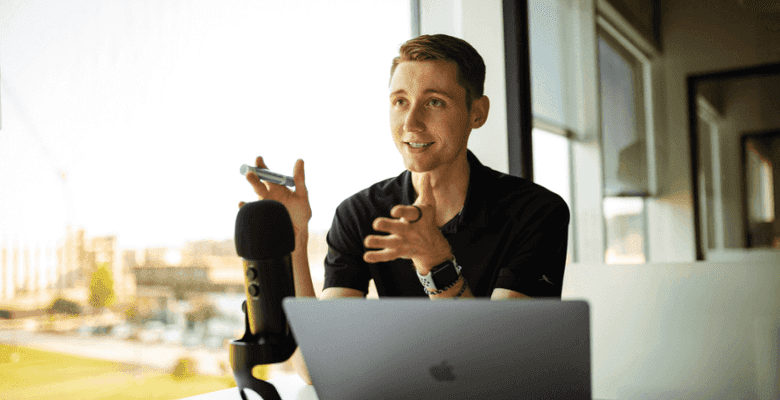 Practical methods and tools you can use to drive your income to record levels this year.
---
Every eCommerce business wants to know how to increase online sales. Whether you're using an Amazon FBA model or selling products from your custom website, increasing sales is a top priority for your business and marketing strategy.
To get more online sales, you need to boost your conversion rate. Fortunately, there are several ways you can turn prospects into new customers for your online store or small business, provided you have the right strategy.
​This post looks at practical methods and tools you can use to drive your income to record levels this year.
Create your buyer personas
Do you know what your ideal customer profile looks like? Marketers need to create buyer personas on their target market to identify what they are looking for online and the problems they face.
Selling more online is about finding a need or problem and providing a solution. That's the essence of sales, whether you're selling offline or online.
It's the same with understanding your prospective customers online. It starts with knowing what your target market wants and fulfilling that need.
What age are your customers?
Where do they live?
What do they earn?
Do they have disposable income?
What are their interests?
What media do they consume online?
These questions help you create your buyer persona and the foundation of your digital marketing strategy.
Build a high-quality content strategy
After identifying your buyer persona, it's time to start developing a content strategy to draw them to your website. You'll tailor your content to your target audience identified through your buyer persona.
Keyword research is the step in the process of building your content strategy. From your homepage to the content of your email marketing campaigns, every piece of content needs to serve the purpose of attracting traffic to your website.
Keywords make this possible. When your prospect opens a search engine, what do they type into the platform?
Understanding these keywords and keyword phrases your prospects are using is the key to creating content that drives traffic.
Content marketing comes in various formats, from sales copy to blogs and product descriptions. Content like case studies, skyscraper articles, and infographics are all great content choices for your website.
Content doesn't limit itself to the written word. Podcasts and webinars are popular content mediums where you can attract eyeballs to your website.
Create a content publishing schedule for blogs and social media posts. Look up the prime times to post on social platforms, and share your content strategically.
Explore as many content options as possible and use Google Analytics to track your top-performing content.
Add social proof to your website and offers
When prospects think about buying your product, they look around for social proof to confirm their purchase decision. Social proof comes in various formats. The most powerful kind of social proof is the testimonial, but it's a double-edged sword.
Testimonials can make or break your business. If you want to increase online sales, you'll need to use verifiable testimonials, not make them up. Fake testimonials can sink your business if your prospects or clients discover the fact.
We recommend using verifiable testimonials from Trustpilot and Google reviews. You can incentivize your customers to leave a review by offering them a discount on their next purchase or an additional freebie if they leave a review.
Add trust badges to your checkout pages and product pages to show that you run a legitimate website. Share testimonials from your social media accounts, and create engagement with users that leave you positive reviews.
Social proof is a vital component for ensuring your prospects checkout with everything in their shopping cart.
Related: How to use social proof on your websites to rocket sales
Create urgency in your prospects mind
Increasing urgency and buying temperature in your prospect is one of the oldest methods for increasing sales, and it works.
When a prospect lands on the pricing page of your eCommerce website, offer them a limited-time discount. Add a countdown timer widget to the landing page, and give your prospect a few hours to decide if they want your product at the discounted rate.
Upsell and cross-sell
When a prospect is ready to checkout with their cart, offer them related products to their purchase. Upselling and cross-selling techniques are a fantastic way to increase your online sales.
Your upselling and cross-selling strategy relies on the placement of your related products in places where the prospect is most likely to take action on the offer.
Use heat maps and Google Analytics to find the best pages and positions for installing your cross-selling and upselling widgets.
Add more payment options and a money-back guarantee
So, your site takes credit cards. That's fantastic. However, it costs you sales if you don't expand your payment methods to include other options.
If you want to attract more business, you need to facilitate various payment methods. As we move deeper into the digital age, E-wallet and cryptocurrency transactions are becoming more appealing payment methods than using credit cards.
Credit cards have the highest rate of fraud out of all financial instruments. The internet is a significant contributor to this fraud, and there are thousands of qualified prospects looking to buy your products using alternative payment methods.
E-wallets like PayPal, Google Wallet, Stripe, ApplePay, and WePay are popular payment options to add to your e-commerce store checkout process.
Cryptocurrency is also becoming a popular way to pay for goods and services online. With Bitcoin reaching new all-time highs, more people are finding a use for the currency.
Adding crypto payment options to your site allows you to diversify your payment strategy into alternative assets.
Another way of increasing trust in your prospect's mind is by introducing a money-back guarantee on your product or service. Display a trust badge with a money-back guarantee log on your checkout page.
Adding payment methods and adding money-back guarantees reduces cart abandonment, increasing online sales.
Optimize your website for mobile traffic using SEO
More than 50% of all search traffic moving through the search engines come from mobile sources. Smartphones and tablets changed the way we communicate, giving us instant access to anyone in our network.
It's not surprising to see that experts think more than 90% of all e-commerce sales will occur through mobile devices by 2030.
Your website visitors need a mobile-friendly user experience when they open your landing pages. If your online business is not mobile compatible, you're leaving money on the table.
Google likes to promote mobile sites using its mobile-first ranking policy. Optimizing your site for mobile is a vital part of your search engine optimization (SEO) strategy.
If your site doesn't offer mobile functionality, it means your prospects need to pinch and zoom on the screen to see your site. As a result, Google penalizes you in search of suppressing your ranking.
A mobile-friendly design ensures you increase traffic to your website and your online sales.
Create a lead magnet and value proposition
When a qualified prospect opens your landing page, you need to capitalize on the opportunity to invite them into your sales funnel.
A lead magnet offers you an opt-in strategy that performs this function. A lead magnet is a pop-up box that opens when your prospect clicks on one of the calls-to-action on your website.
After clicking the CTA, a pop-up contact form appears, asking the prospect to enter their contact information to receive your value proposition.
The value offer is a critical part of your lead generation strategy. By presenting your prospective customer with something they value, you capture their attention.
The deal's fair exchange involves the prospective client leaving you their details to access the value offer. Therefore, it must present the prospect with enough incentive to hand over their information.
If your prospect feels they get value from your freebie, they'll think your products must also display the same quality. As long as you deliver what your potential customer expects, you have loyal customers that return for repeat business.
Therefore, it's essential that you give away as much value to the prospect as possible.
Engage with your audience on social media
Social media presents an excellent opportunity for attracting prospects to your landing pages. When you're marketing on social media, you're dealing with real people looking for your products and services.
Create a personalized approach to your content strategy on social media. Your potential customers are on social media, and you need to create engagement with as many of them as you can.
Use the search function on Twitter to find problems your target audience faces, and use that information to build high-quality content providing solutions to those issues.
You can use social media to promote a specific product and increase sales through various methods. Influencer marketing allows you to leverage the audiences of people with plenty of subscribers.
By paying the influencer to promote your products, you get to market to their targeted audience. The influencer brings you qualified potential customers that are ready to take up your offer.
Facebook Ads also present you with a unique and effective marketing opportunity. The FB Ad manager dashboard lets you choose custom campaigns designed to increase conversion.
You can set your buyer persona using relevant infographics and promote your products and services right in your prospect's feed.
You'll design a few ads and test them to see how they perform. The Facebook Ads Manager dashboard gives you insight into your ad's performance, allowing you to choose the best option for your primary ad campaign.
Add a budget, and start your campaign. You'll find that your organic traffic increases to your site, provided you leave a CTA and a link to your website in your social media ad.
Add Sales funnels and automated CRM tools
The final step in increasing your online sales is to add automation software to your website. Automation is the way you supercharge your sales process.
When your lead magnet captures a prospect's details, it sends them to your sales funnel. Upon entering your funnel, the prospect receives a series of emails featuring exciting content designed to convert them into a customer.
The sales funnel provides your business with an automated marketing process, and you never have to send out the emails yourself. The software integrates with platforms like MailChimp and other email responders to automate your email campaigns. You get automated list building functionality added to your marketing strategy with your sales funnel and CRM.
It takes care of all the follow-up in your sales relationship. You get reports in real-time to show you how your prospects are progressing through the funnel.
You'll get data on where your prospects are taking action in the funnel and where they drop out. Analyzing the data shows you where you need to improve aspects of your marketing strategy in the funnel.
A CRM solution (Customer Relationship Management) tool is a fantastic asset to your website. Using a CRM, you capture all your customer details and automate tasks like finding out their lifetime value.
A CRM and sales funnel work hand-in-hand to boost your sales. There are plenty of free plugin solutions or paid products to add to your website.
Build a website with B12
Your website brings you income, and it's surprising to see how many people skimp out on the development of their site due to the startup costs. Sure, you can start an eCommerce store or blog using free web tools and platforms.
However, the reality is your site is going to look unprofessional. Is that the message you want to send your prospects?
We didn't think so.
If you don't have thousands of dollars to spend on development or hundreds of dollars available in your budget for management fees, we recommend going with B12.
B12 is an AI-assisted web development service ready to take on your project. This development team stands out from the competition thanks to AI-assisted website design that takes care of the repetitive tasks involved with building your site.
The result is a more affordable way to own a website. Instead of hitting you with thousands of dollars for your website build and maintenance, B12 charges a reasonable monthly fee.
Check out the official B12 website and find out what the company can do for your project. They offer a free template draft for your website using the proprietary AI software. You'll have the draft in less than 5-minutes, and the B12 team will reach out to you to see if you liked it.
Spend less time on your website and more time growing your business
Let B12 set up your professional online presence with everything you need to attract, win, and serve clients.
Get started for free