Launch an online presence that makes it simple to attract, win, and serve clients
B12 uses AI and experts to quickly set up your website, scheduling, payments, email marketing, and more.
Get started for free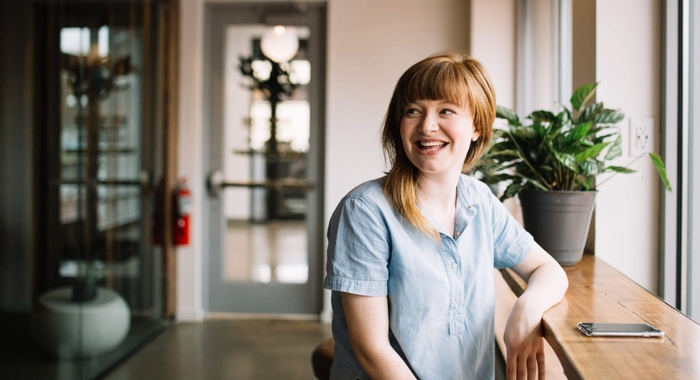 The essential guide to boost your website's conversion rates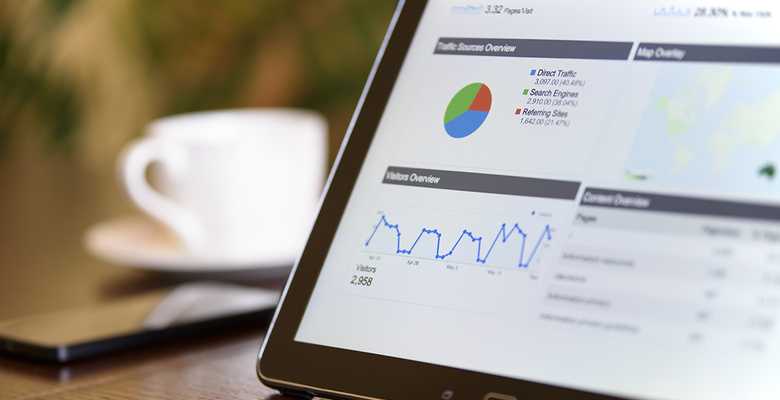 Understand what website conversion rates mean for your industry and how to hit your unique goals. Here are some of the most effective techniques we recommend.
---
When you're marketing your business online, building a website is only the beginning. If you want to see your efforts translate to more revenue, you need to prioritize your site's conversion rate. While many tactics can move the needle, here are some of the most effective techniques we recommend.
---
Understanding what website conversion rates mean for your industry
In a nutshell, your website conversion rate represents the percentage of people who click through to your landing page and subsequently buy your products or use your services. If you have 100 visitors reach the page and 10 become customers, you have a conversion rate of 10%.
If you're reading this, chances are you want to maximize your conversion optimization rate. In order to ensure your goals are realistic, it's worth investigating what the norm is for your industry.
For the second quarter of 2018, the average U.S. ecommerce conversion rate was 2.86%. This can vary significantly between industries and over time, though. For example, in 2014, while electronics stores reported conversion rates of 22%, industrial products experienced a lower conversion of 6 to 7%.
Having a realistic understanding of how well websites convert in your industry will allow you to set attainable goals. From there, you can start focusing on a benchmark for the year. If you currently convert at below your industry's average, start working toward a better number. Or, if you're already experiencing average website conversion rates, start looking at a modest increase.
---
Find ways to measure how well your website converts
There's no reason for setting a goal if you're not going to identify ways to reach it. Free tools such as Google Webmaster allow you to assess your site's traffic overall. Each time you try a new SEO tactic, perform monthly reviews of how well your approaches are performing. By using free software, you can see whether your PPC ads are useful, identify whether ads from sites such as Facebook are resulting in better sales, and you can track your organic SEO efforts.
We understand that taking time to assess data can feel exhausting. That's why we track your website's analytics to assess your approaches. Our growth-driven design model suggests new tactics until something works, taking the headache out of increasing your conversion rates.
---
Determine what you want your visitors to do when they arrive at your site
To make the most of your analytics efforts, you'll need to identify what you want your customers to do when they visit your site. For those who manage an eCommerce store, this can be quite simple. You probably want them to buy your products. However, that doesn't mean you can't refine your measurements. If you're trying to promote a particular product or run an effective sale, you should focus on certain key selling areas.
For other industries where sales aren't made directly online, there are other ways to measure website conversion rates:
Signing up for a newsletter or webinar
Calling your business phone number to make an inquiry
Visiting your store or office
Knowing what you want visitors to do makes increasing website conversion rates easier
Understanding what you want your visitors to do helps you determine how you'll increase your website conversion rates. For example:
If you want them to buy more products, you can position your most profitable ones so they're more apparent to potential customers.
If you want them to sign up for a newsletter or webinar, you could add calls to action (CTA) and pop-up boxes that encourage them to do so.
For phone calls and emails, you can add your contact information in key areas throughout your site.
For in-person visits, you can add CTAs throughout the site that encourage these behaviors.
---
Provide a seamless mobile experience
According to some statistics, around 39% of online shopping experiences occur using smartphones and tablets. More people own smartphones and tablets than ever and there are no signs of that changing.
When you provide your customers with a website that's mobile-friendly, you make it easier for them to enjoy convenient transactions. If you deliver that level of convenience and your competitors don't, you already have the upper hand.
Create a user-friendly experience
Creating a user-friendly experience means making sure your most important information is readily available. When using mobile devices, customers don't want to navigate blocks of text to get to what they want. At B12, this is something we take into consideration when working on our customers' sites.
Mobile-friendly sites that load quickly
Although Wi-Fi is everywhere now, many users will rely on 4G to shop online. If your website is script-heavy and takes a long time to load, they may go elsewhere. As such, you need to cater to your customers' impatience by providing a site that loads quickly.
Implement analytics that focus on mobile users.
Creating a mobile-friendly website isn't the only thing you need to do to improve your conversion rates. With B12's monthly reporting, you'll see your site's numbers for mobile traffic. Analyzing your data and reviewing the personalized monthly recommendations we send you will help you understand where your site is underperforming so you can make updates accordingly.
---
Play with your landing pages for lead generation success
When creating landing pages, there are tactics you can use to increase your success rate. For example, not asking a customer for their age makes them more likely to convert. Adding videos and graphic design to your landing page can boost engagement.
There's a lot of evidence to suggest that having more landing pages is better than just having one or two. Research suggests that having 31 to 40 landing pages results in seven times more leads than when you have between one and five.
---
Immerse your customers in a rich visual experience
Even if you don't think images and videos are relevant to your industry, the chances are they'll boost your conversion rate. How applicable they become depends on your overall website goals.
Although eCommerce customers love the convenience of shopping online, they still want to come as close to an in-store experience as possible To achieve this, you need to provide lots of high-quality images and ideally, videos too.
High-quality images and videos give your customers the chance to scrutinize each product before making a purchase. It generates a sense of confidence in the products they're buying, making it more likely that they'll choose you over someone who hasn't made the same effort. We have compiled a list of platforms where you can find free and paid high-quality images for your website.
If you're offering services such as massage therapy, a fitness suite, or health care treatments, images are still incredibly important. Customers want to see that they're entering a setting that's aspirational and conducive to their needs, so flaunt your in-person presence as much as you can online.
Although certain service sectors (like law and accounting) may not rely on images as much, they're still important when you're trying to appear professional and reliable. Not giving insight into what your business or staff looks like may make visitors feel suspicious. At B12, we specialize in a number of industries.
---
Promote rewards and offer discount codes
Consumers love the opportunity to save money. If there's a way for you to provide a deal, you can use it to increase website conversions.
Two of the most popular ways to do this are through reward schemes and discount codes. Discount codes are especially useful when you sell products and services in sectors such as the beauty industry.
Reward schemes are flexible. You can follow the format that major stores take by offering your customers and clients points that they can accumulate and use to reduce the cost of a future service. This is an excellent way to promote repeat purchases, as more points result in more savings.
Alternative ways to help your customers save money while encouraging repeat business include service price reductions when they refer a friend or reduced costs for buying sessions and appointments in bulk. Making these reductions obvious throughout your website without going in for a hard sell is essential.
Boosting your site's conversion rate should always be a priority. Achieving this means identifying what's realistic and setting achievable goals. From there, introducing different tactics is the best way to bring yourself closer to increased revenue.
For many business owners, it's the analytics element of website conversion optimization that feels daunting and frustrating. B12 web experts and our built-in analytics tools are here to help you assess and improve your site's performance.
Spend less time on your website and more time growing your business
Let B12 set up your professional online presence with everything you need to attract, win, and serve clients.
Get started for free