Launch an online presence that makes it simple to attract, win, and serve clients
B12 uses AI and experts to quickly set up your website, scheduling, payments, email marketing, and more.
Get started for free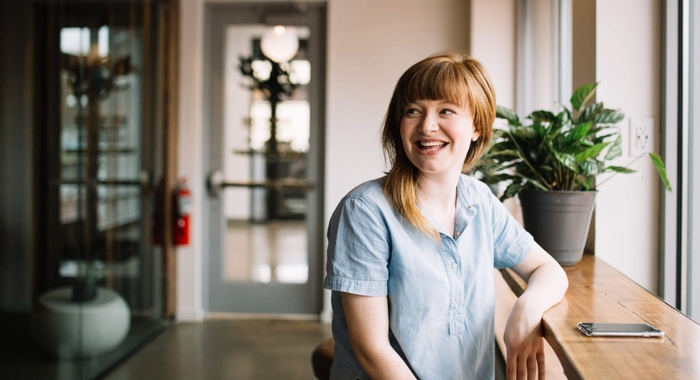 Free resources for designing hedge fund logos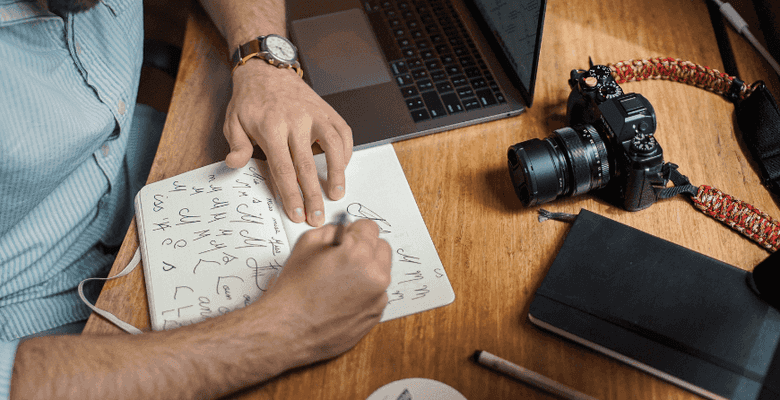 Find the best free solution to your challenges with hedge fund logo design.
---
Are you in the market for hedge fund logos? Your hedge fund logo design is essential to get right when setting up your business. It is the first impression that many potential investors will get, and the best hedge fund logos can make quite a difference to how your capital management business is perceived.
Getting the proper design inspiration and typography is harder than it looks. Hence, it is worth taking your time and finding the best free resources for designing hedge fund custom logos.
This article will look into the best resources around to build a perfect hedge fund logo. Join us while we help you find the best free solution to your challenges with hedge fund logo design.
A wide variety of businesses utilizes financial logos. These can include hedge funds, asset management, bookkeeping companies, CPAs, CFPs, accountants, banks, business consultants, and investment firms. They often use freelance designers to advertise business cards and pay a significant amount of money.
The wide range of financial businesses makes it essential for your finance logo to appear distinctive, professional-looking and reinforce your brand identity.
You can make this process easier by utilizing free but effective online services to create your hedge fund logo designs. There are hundreds of logo templates available which will make coming up with a unique hedge fund logo design a breeze. You can customize all of the various symbols until you develop a logo design that suits your hedge fund firm.
What makes a great hedge fund logo?
A great hedge fund logo will express what your business stands for and help people remember your brand.
Logos can communicate that through shapes, color, and other essential design elements. Your graphic design logo should communicate the story of your hedge fund firm.
There are seven basic types of hedge fund logos. They are all a blend of various types of logo ideas, typography, graphic design, and images, but each plays a part in giving your brand identity a distinct feel.
The colors of the logos are important. Choosing the right colors can highlight your hedge fund business's strengths and help you attract the right kind of potential investors.
The shape of the hedge fund logo is equally important. It can tell potential investors about the level of seriousness you practice and portray you as a trustworthy, reliable hedge fund firm.
Without further delay, let's investigate some great free resources for designing your hedge fund logo.
Some helpful free resources for designing hedge fund logos
If you search the internet, there are many free options to help you design a compelling brand logo. If you are not satisfied with what you find, you can always look at freelance designers. Whichever way you decide to go, finding the best hedge fund logos is your ultimate aim.
DesignEvo
DesignEvo is a straightforward way to make a brand logo. It is easy to use and was developed by Pearl mountain Limited. It is a convenient experience and makes logo design simple.
You can create professional-looking investment or hedge fund logos for free. DesignEvo's logo creator means it is possible to get beautiful hedge fund logos without needing technical skills. You will be happy to know that creating a hedge fund logo with DesignEvo takes just a simple few steps.
Various excellently designed templates will give you some ideas on how to get started with your hedge fund logo. You can choose from multiple finance-related or US dollar templates and add the extras you need. There are endless suggestions to inspire you. You can also give your hedge fund logo design another impressive touch with stylish fonts, delicate images or choose from millions of vector icons.
DesignEvo is for creating a customized hedge fund logo for all levels of users. It is free to use and is a resourceful app abundant in searchable icons, shapes, and text fonts.
The CNET website has nice things to say about this app. It takes three simple steps to customize the best hedge fund logo.
Select from thousands of templates to begin designing your hedge fund logo.
You can customize your hedge fund logo with useful editing tools, 100+ fonts, and a choice of millions of icons.
Save your hedge fund logos in high definition.
The best thing about DesignEvo? You can try it and make hedge fund logos without signing it or downloading the app!
LogoDesign
LogoDesign is another easy to use and free resource for designing your hedge fund logos. We liked that it has unlimited suggestions and the faqs section asked the questions that lead you in the right direction to make the right choice for your brand identities in your hedge fund logo.
This app makes clear that even if you are in finance and investment, your brand design does not have to look dull or conventional. There are thousands of finance and hedge fund logos that appear professional yet striking and modern. The right hedge fund design logo is guaranteed to impress your potential clients.
Your aim should be to attract potential investors to your hedge fund company with a striking yet elegant hedge fund logo that will emphasize professionalism and trust.
The LogoDesign free DIY generator logo makes over a wide variety of logos that feature currency notes, bulls, coins, graphs, etc.
You click on an icon that appeals to you and use the drag-drop graphic studio to go to the next level of personalizing colors, text, and fonts. You can have your best hedge fund logos ready in minutes!
99 Designs
99 Designs is slightly different than the other hedge fund logo resources mentioned here. It is free to interact with designers and get an idea of what hedge fund design you might like for your company, but there will be a charge to confirm and use your final choice.
However, it is a creative environment that will help you show off your brand identities, investment management, and personality with a character design unique to your company by a professional designer.
If you need ideas to inspire your choice of hedge fund logo, it is the place for you! 99 Designs have collected some excellent samples of hedge fund logos from their team of expert freelance designers. You can get some inspired ideas here and start to plan for your best hedge fund logo design. They can also create a design contest to help you.
If a design contest is not your thing, then there are certain advantages to working with a freelance designer. They are knowledgeable about hedge fund logo designs and can find a way for you to stand out from the crowd. If you hire the right freelance designer, they will find a way to use graphic design to make your vision of a hedge fund logo come to life and be truly impressive.
Final takeaways
Designing the best hedge fund logo can be tricky to get right. You can find many great free logos resources online. LogoDesign and DesignEvo are a couple of good examples of that.
Suppose you desire a hedge fund logo that is a little more sophisticated and perhaps portrays your message with more depth. In that case, you can consider employing a freelance designer or working with a worldwide team through a company such as 99Design. It may cost a little more but is often a worthwhile investment to have infographic content.
Getting your hedge fund logo design right is essential as it can be the first impression that potential investors get from your asset management firm.
We recommend you spend enough time on this part of your business to ensure you get the best hedge fund logo design possible for your business.
Creating an excellent hedge fund logo is just the first step
Your hedge fund logo will help to articulate your brand identity, but you should not just stop there. Creating a professional and compelling hedge fund website will make you stand out from other investment firms.
Not sure where to begin? B12 specializes in helping professional services companies create beautiful sites that enable them to operate effectively online. We are especially suited to helping highly skilled professionals such as hedge fund managers, lawyers, financial consultants, and real estate agents.
B12 leverages artificial intelligence technologies to automate various business logistics practices. Built-in tools like SEO, email marketing, and online scheduling make it easier to reach your audience. Our core product that will be useful to your business is a hybrid human and AI web builder, where mock-ups are automated with human-assisted artificial intelligence and then completed to your specifications by a human design team.
The increasing effectiveness of artificial intelligence means the process can be expedited and you will have a classy looking, Search Engine Optimized (SEO) website in a matter of days.
Find out more on hedge fund website design and when you're ready, you can sign up to see a free draft of your new website, or try our free website editor. Alternatively, you can learn more about how B12 uses artificial intelligence and experts to help businesses grow online.
Spend less time on your website and more time growing your business
Let B12 set up your professional online presence with everything you need to attract, win, and serve clients.
Get started for free