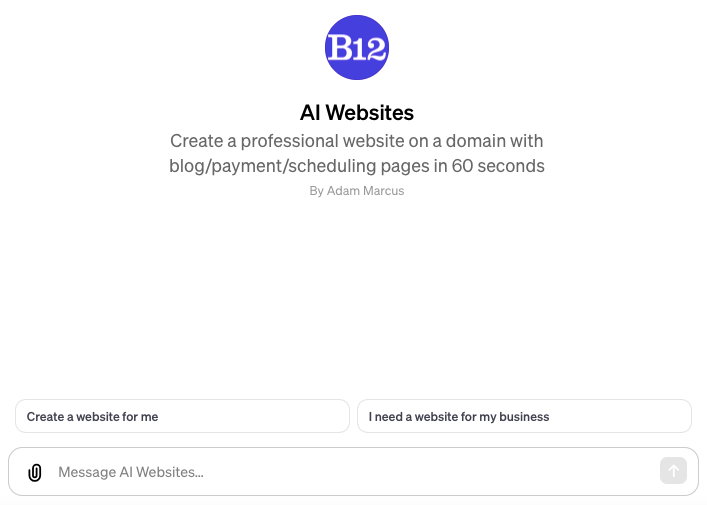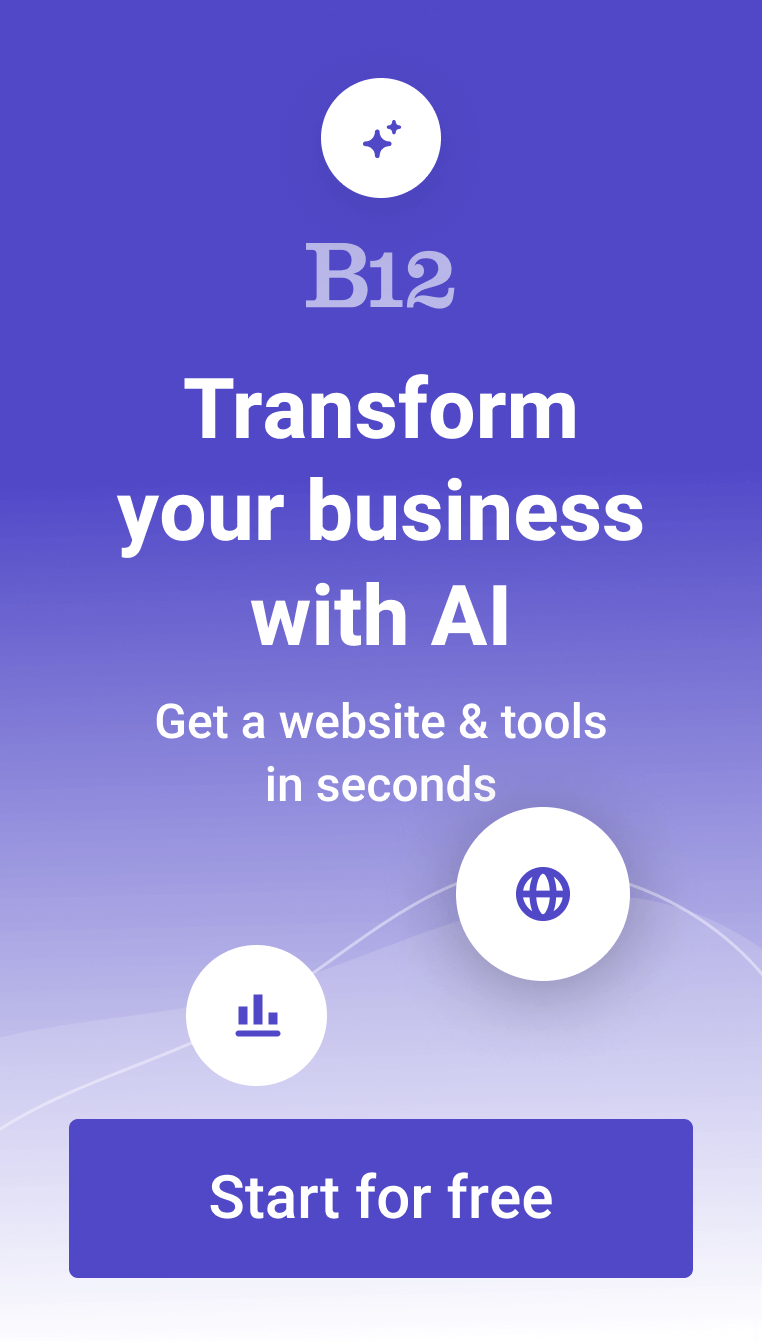 AI Websites is the first AI website GPT built using OpenAI's GPT Builder. This websiteGPT pairs the ease and power of B12's AI website builder with ChatGPT to let you create a free, custom website in only 60 seconds. All you have to do is tell ChatGPT your business name and a short description of what you do. Then, get the link to your B12 site, which you can continue customizing or publish ASAP. AI Websites is the simplest way to launch a professional website!
FAQs:
How much does the AI Websites GPT cost?
AI Websites is completely free for ChatGPT Plus and Enterprise users. OpenAI plans to offer GPTs to more users soon.
How do I use AI Websites?
In the chat window, tell ChatGPT the name of your business and a quick description of what you do. This can be a short phrase, like "Speech consultant in Missoula." In seconds, get a link to B12, where you can see your free custom website and publish it.
Once you've chosen a B12 email login and password, you have the opportunity to customize your site further, playing around with fonts, layout, and color palette if you want. When you're ready, publish it for free and share your URL with others!
The best AI website builder for businesses
Draft your business-ready website in only 60 seconds, with all the features you need to better attract, win, and serve your clients online.