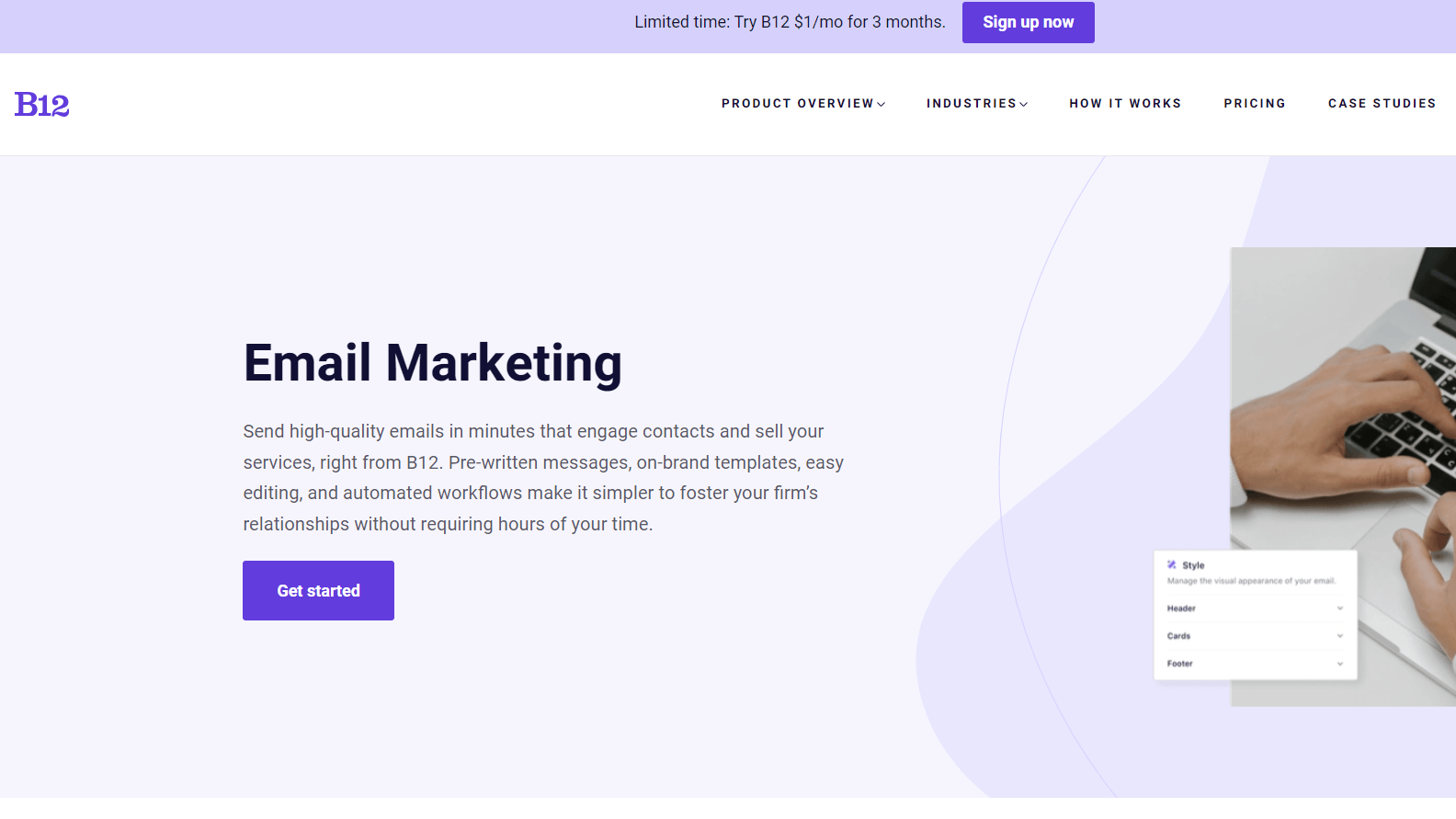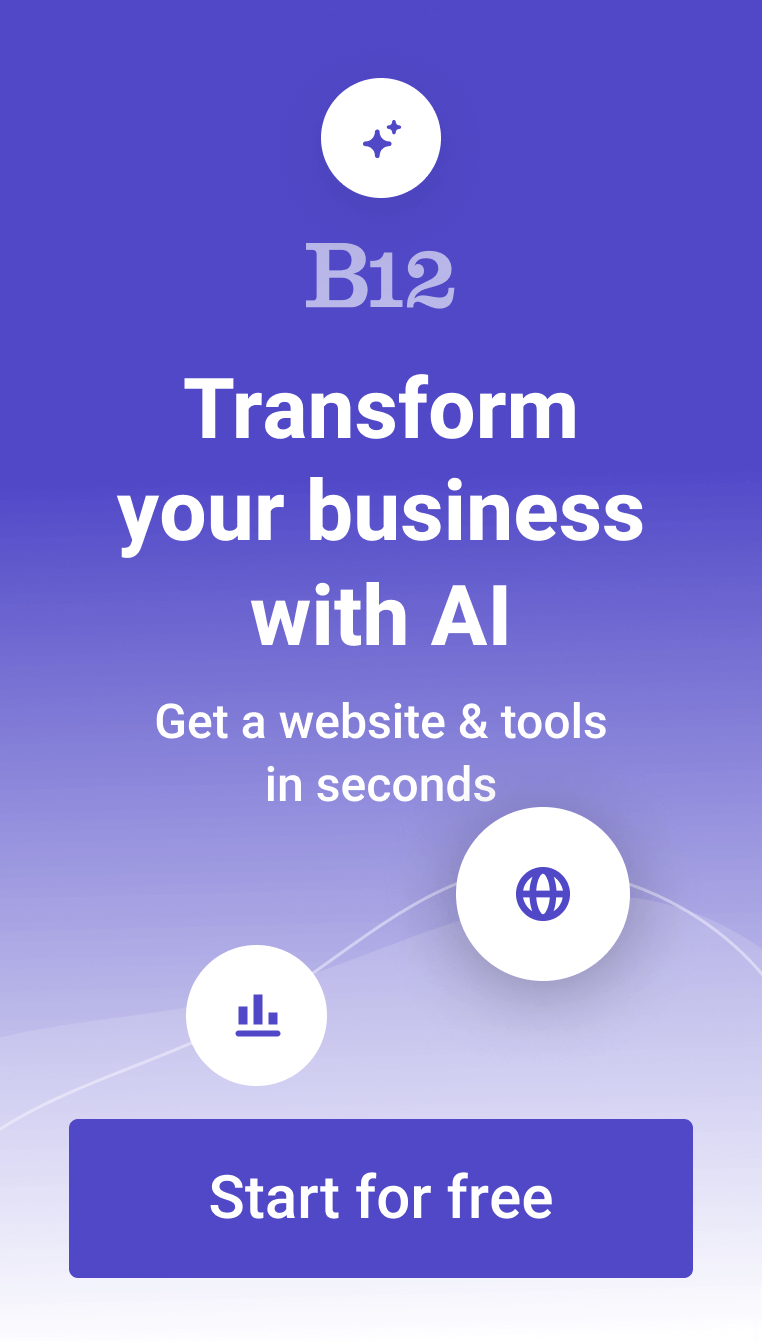 The B12 Email Marketing plugin enables businesses to seamlessly integrate email campaigns into their daily operations. This AI tool helps users send high-quality emails that engage their contacts list, showcase their services, and increase conversions. It highly simplifies the process of generating emails, saving time and effort and letting users focus on other urgent business tasks. The B12 Email Marketing plugin is easy to use, making it accessible to anyone, regardless of their technical skills.
FEATURES:
Pre-written messages and on-brand, customizable templates
Workflow automation to save time and energy
Built-in; users won't have to leave the platform to use it
Easily import existing contacts
Emails automatically reflect your branding 
Access to email history with contacts list
FAQs:
What are the features of the plugin?
The B12 Email Marketing plugin offers many features to make it easy for users to manage their email communications. Some of its features include pre-written messages to save users time and effort in writing their email, on-brand templates for brand consistency, and easy editing. It also features automated workflows for improved convenience. 
How does the B12 Email Marketing plugin work?
The plugin works by identifying a user's business category. Once a category is selected, the user provides the name of their business and a contact email address to set up their email campaigns (ChatGPT asks for this information if it isn't provided).
The plugin then sends the user a link to the b12.io domain to claim their account, which includes a full suite of client engagement tools, including a website and email marketing software. The email marketing tool enables users to quickly generate template emails based on their industry and goals and unifies the style of those emails across other B12 tools like their website.
Here are some example prompts:
Create an email marketing campaign for my tax consulting business.
I run a financial wellness consultancy. Can you help me with an email marketing campaign that can attract and sell services to my prospect list?
Create a template message for handling new contact inquiries received on my law firm's website.
I want to email my contacts about our new offer
Can I use the plugin to send automated emails?
Absolutely! The B12 plugin can help you set up automated emails, such as when someone submits a form to your site, schedules an appointment, and more.
How much does it cost?
The email marketing tool is included in B12's Professional and Advanced plans. The Professional plan costs $199 per month, while the Advanced plan costs $399 per month.
What are the benefits of using the B12 Email Marketing plugin?
One of the perks of using the plugin is that it's highly easy to use, so anyone can use it, regardless of their technical knowledge. Another benefit is that the plugin offers powerful features that help users set up  email campaigns and communications effortlessly. 
The best AI website builder for businesses
Draft your business-ready website in only 60 seconds, with all the features you need to better attract, win, and serve your clients online.