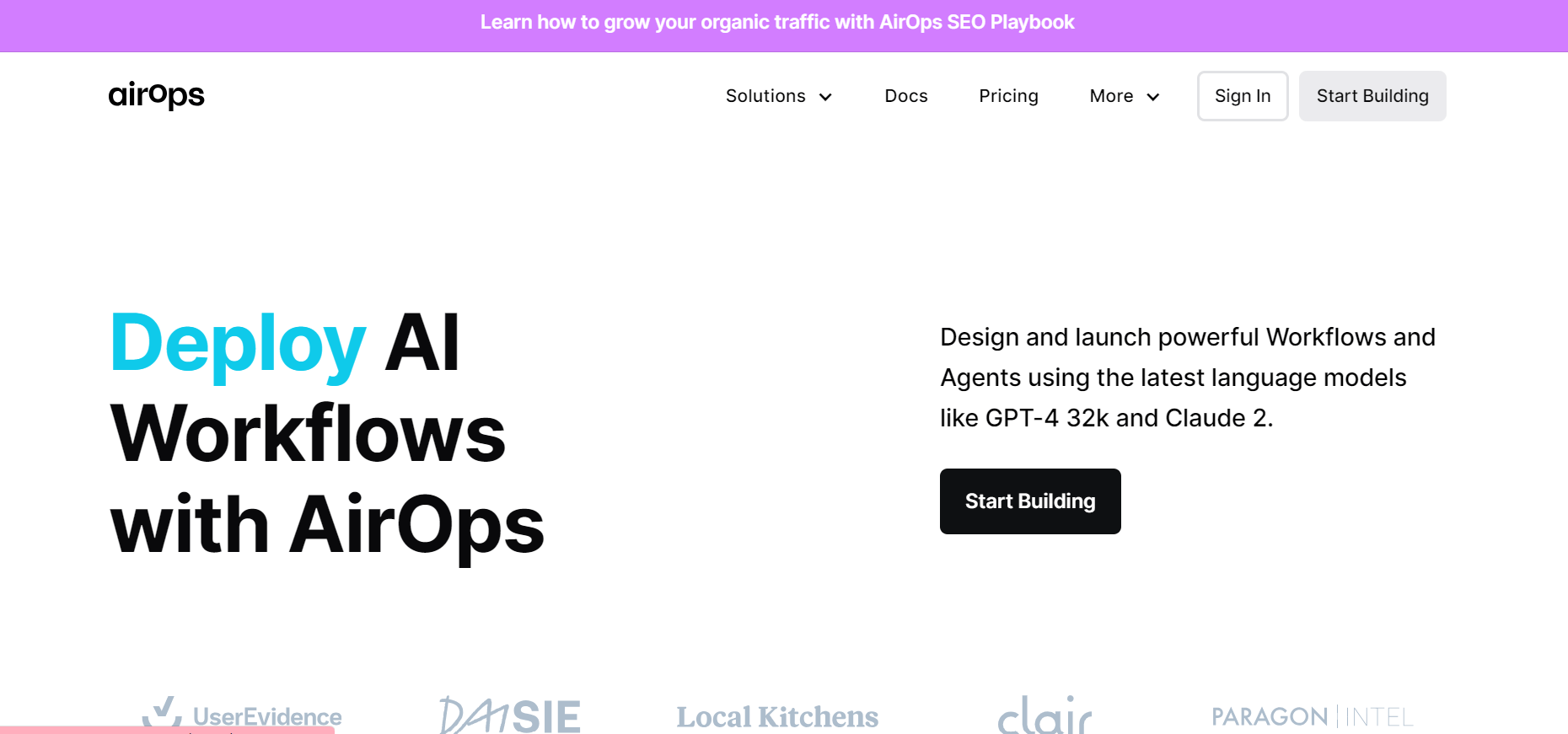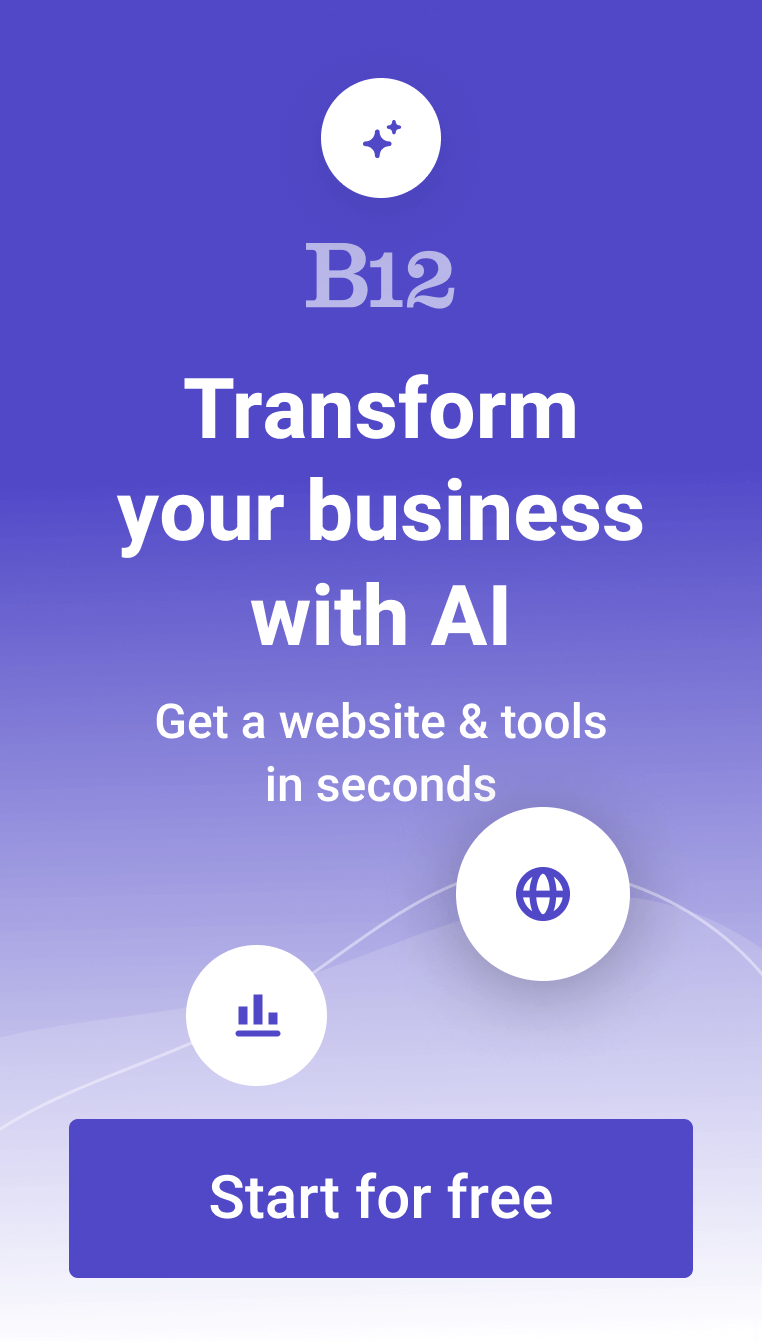 Airops is a powerful tool that enables users to create, customize, and deploy their own AI workflows and chatbots. Using the latest language models (such as Claude 2 and GPT-4 32k), users can deploy workflows as needed to perform tasks more efficiently and solve business challenges. Airops features handy templates for beginners, enabling users to build, deploy, and scale LLM-powered workflows, chat agents, batch operations, and other helpful tools they can use to help them get more tasks done.
FEATURES:
Uses the latest language models (Claude 2 and GPT-4 32k)
Fully managed Memory Stores for higher-quality AI apps
Allows deployment of AI apps anywhere
Versioning feature for easy management of changes
Evaluations for reliable performance
Detailed logs for insights into app performance
FAQs:
What is Airops? 
Airops enables users to build, deploy, and scale their own LLM-powered workflows, chatbots, and more. This AI solution leverages the latest in language models, such as GPT-4 32k, to help users configure AI apps based on their needs. 
Is Airops free?
Airops works on a freemium model. For users who want to test out the AI's capabilities, Airops' 7-day free trial gives them access to all the features included in Airops' Pro plan and pre-built templates, as well as the ability to create their own apps and integrations. The Pro plan costs $49 per month. For those who want a plan that caters to unlimited users, they can subscribe to the Team plan for $299 per month. Airops also offers custom pricing for enterprises. 
What can Airops do?
With Airops, users can launch their own apps and integrations to perform their tasks more smoothly, saving them time and effort. Airops gives users the ability to deploy chat agents and chatbots, transform media files into insightful reports, generate apps for boosting content creation and SEO efforts, and configure NLP apps to extract valuable information. 
What are the benefits of using Airops? 
Among the top benefits of using Airops is it boosts users' efficiency and productivity. The apps that users can create using Airops help reduce and eliminate tasks and workflows that are repetitive and mundane. Another benefit is that it's scalable. As users' needs grow, Airops would be able to support them.
Who can use Airops?
Anyone can use Airops. Specifically, this AI solution can be highly beneficial for business owners in need of chatbots for customer service, marketers that want to boost their SEO and content creation campaigns, and product managers that want to gain insights into their products more efficiently. 
The best AI website builder for businesses
Draft your business-ready website in only 60 seconds, with all the features you need to better attract, win, and serve your clients online.