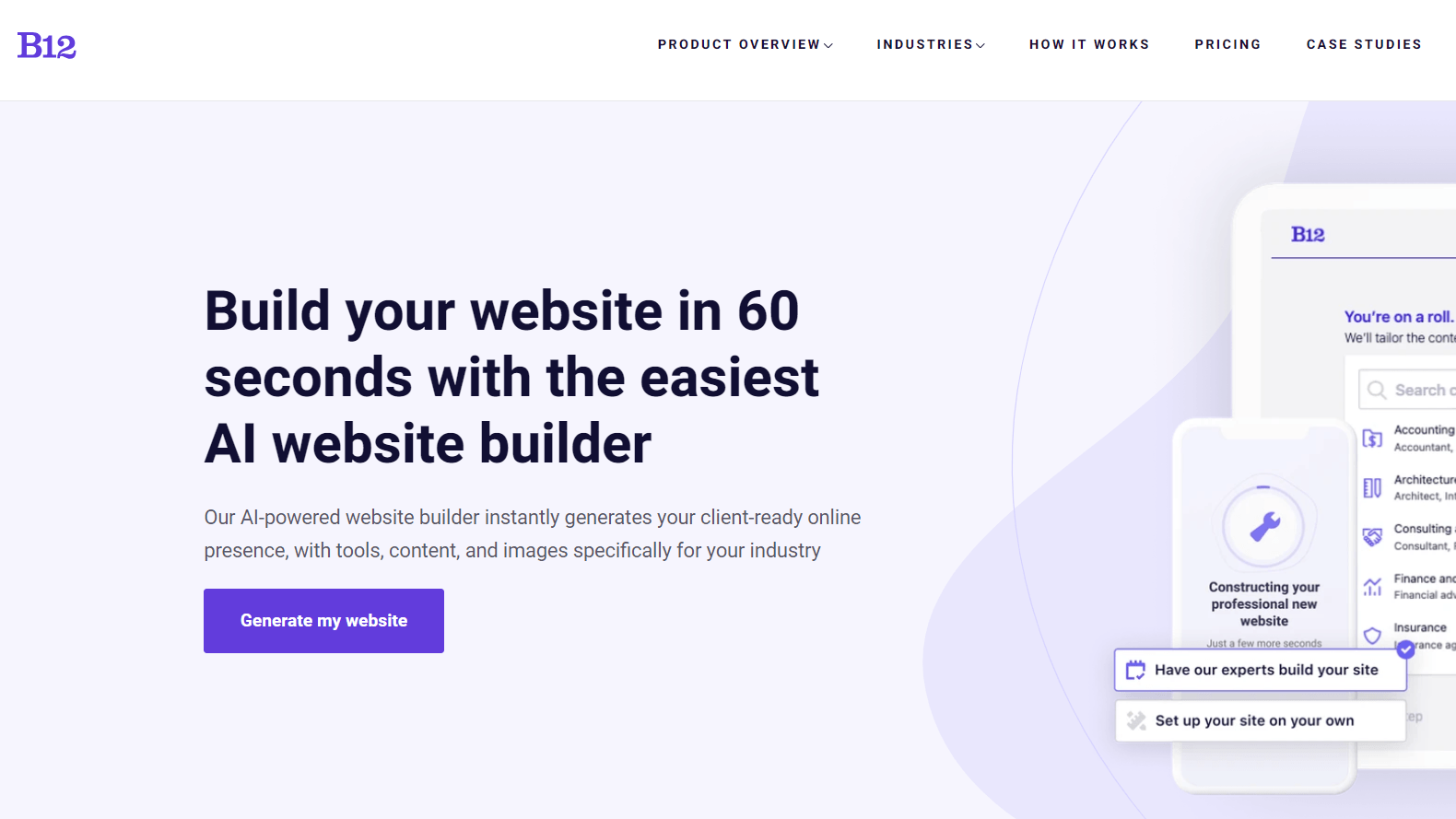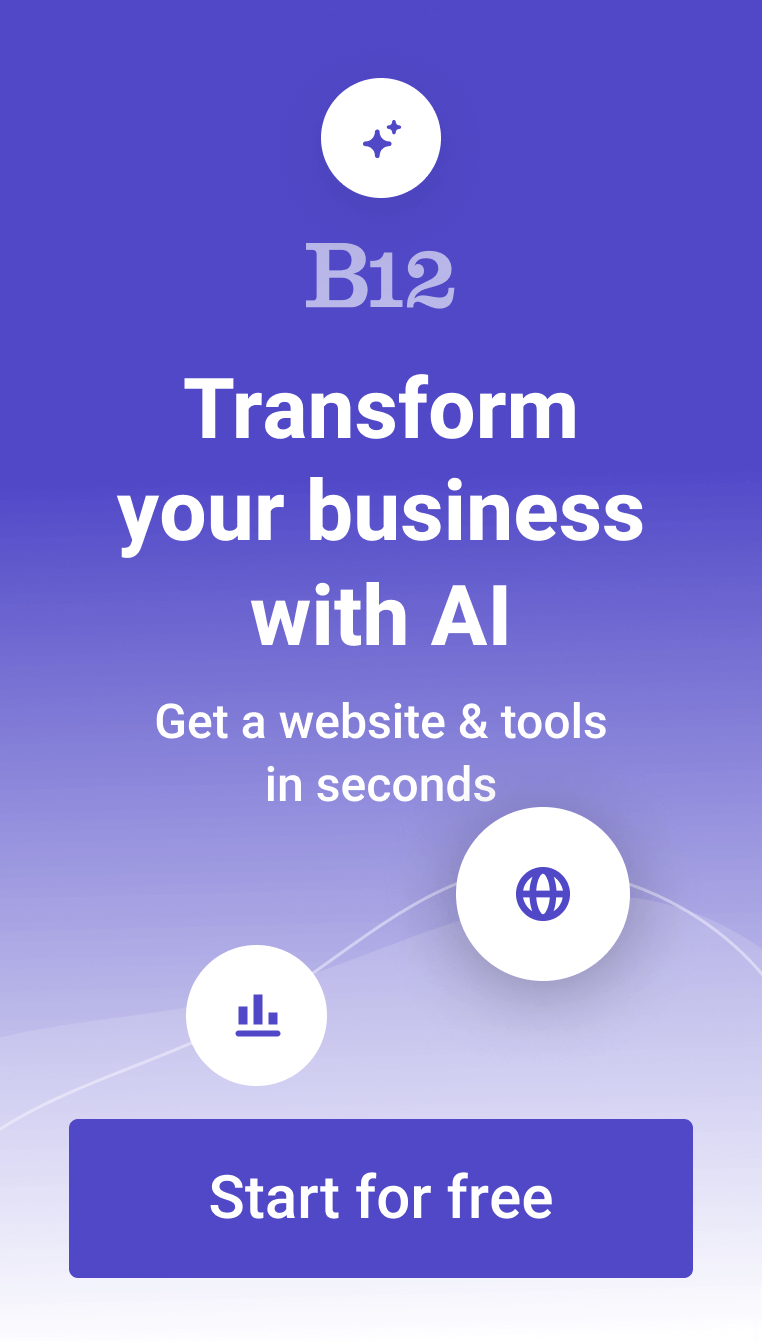 With the B12 Websites plugin, you can effortlessly generate a professional website that is user-friendly and engages your target audience. Powered by AI technology, the plugin creates your website based on your business description.. Even if you have little to no technical expertise, you can easily create your website in just a few clicks. B12 makes the process hassle-free and quick; through generative AI, you can make a website draft that's specific to your industry requirements in just 60 seconds. 
FEATURES:
Quick generation of website draft in just 60 seconds
Website matches the user's industry 
Mobile-friendly and search-optimized
Website editor is intuitive to use and doesn't require technical know-how
Fully customizable designs and images
Secure web hosting and custom domain
Comes with tools for conversion, analytics, and reporting
FAQs:
What is the B12 website builder?
The B12 website builder is an AI plugin that can help you create a professional website that suits your industry requirements in just 60 seconds. Its DIY editor, intuitive to use even for those without technical know-how, allows you to experiment with various color palettes, fonts, and themes so you can create and launch a website that's uniquely yours.
How does B12 work?
The B12 plugin works with the help of users' input. A user first needs to select the appropriate category that their business belongs to. After that, they have to provide the name of their business and email address to show on the website. Based on their provided business description, the plugin generates a website draft that matches the services that they're offering and the industry they're in. B12 ensures that the website is specifically tailored to the user's business's needs and sends them a link at the b12.io domain to claim the website.
Here are some example prompts:
I am a software consultant building cloud solutions for small businesses. Create a website for me.
I am a plumber in the Boston area. My name is John Smith. Build a website for me.
I run a tax law firm called Boston Tax Law. I need a website for my firm.
What are the benefits of using the B12 Websites plugin?
There are many benefits to leveraging the B12 Websites plugin. Among the top benefits is that it offers a quick and painless approach to creating a website for your business. With regular website builders, the process can take significantly longer since they're not as easy to customize. B12 ensures an effortless way of editing your website. With the DIY editor, you can easily add your business logo, color palette, fonts, and other branding elements for branding cohesion. A unified branding helps you look more professional to clients and make a strong first impression. 
What types of websites can I create with B12?
B12 is geared more toward small business owners in the professional services industry. Accountants, lawyers, consultants, architects, financial advisors, insurance brokers, coaches, and others in the professional services industry can use B12 to showcase their unique service offerings. 
Is the B12 Websites plugin easy to use?
Absolutely! The B12 Websites plugin enables you to easily create and customize a website that matches your requirements. Its intuitive DIY editor powered by AI makes this possible. 
The best AI website builder for businesses
Draft your business-ready website in only 60 seconds, with all the features you need to better attract, win, and serve your clients online.