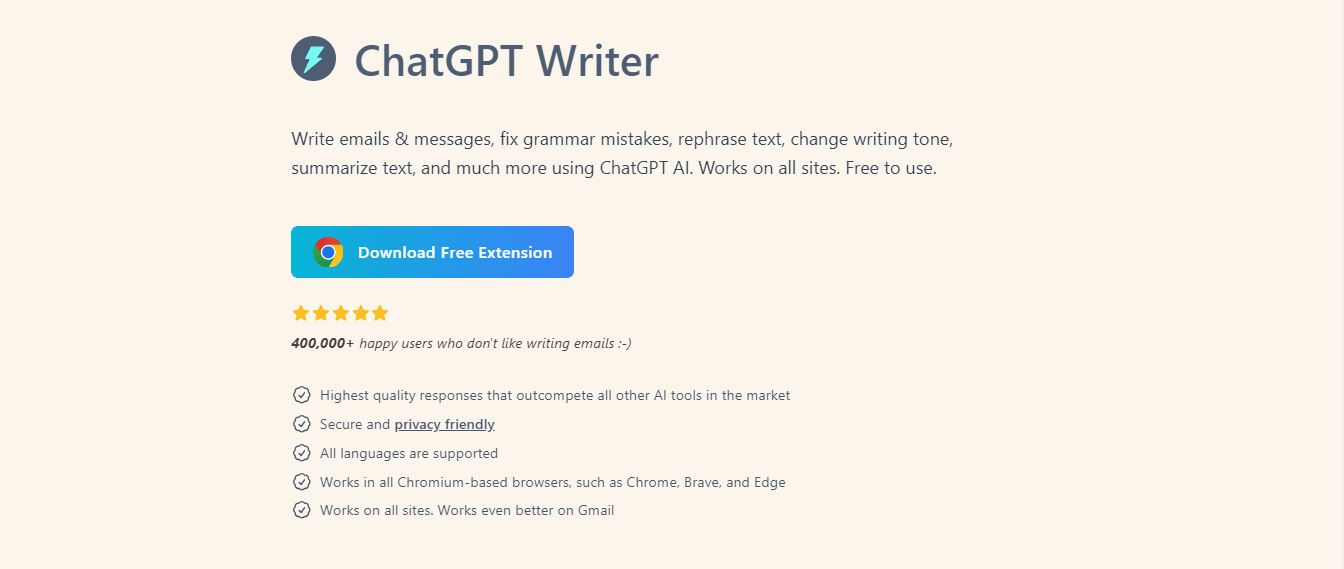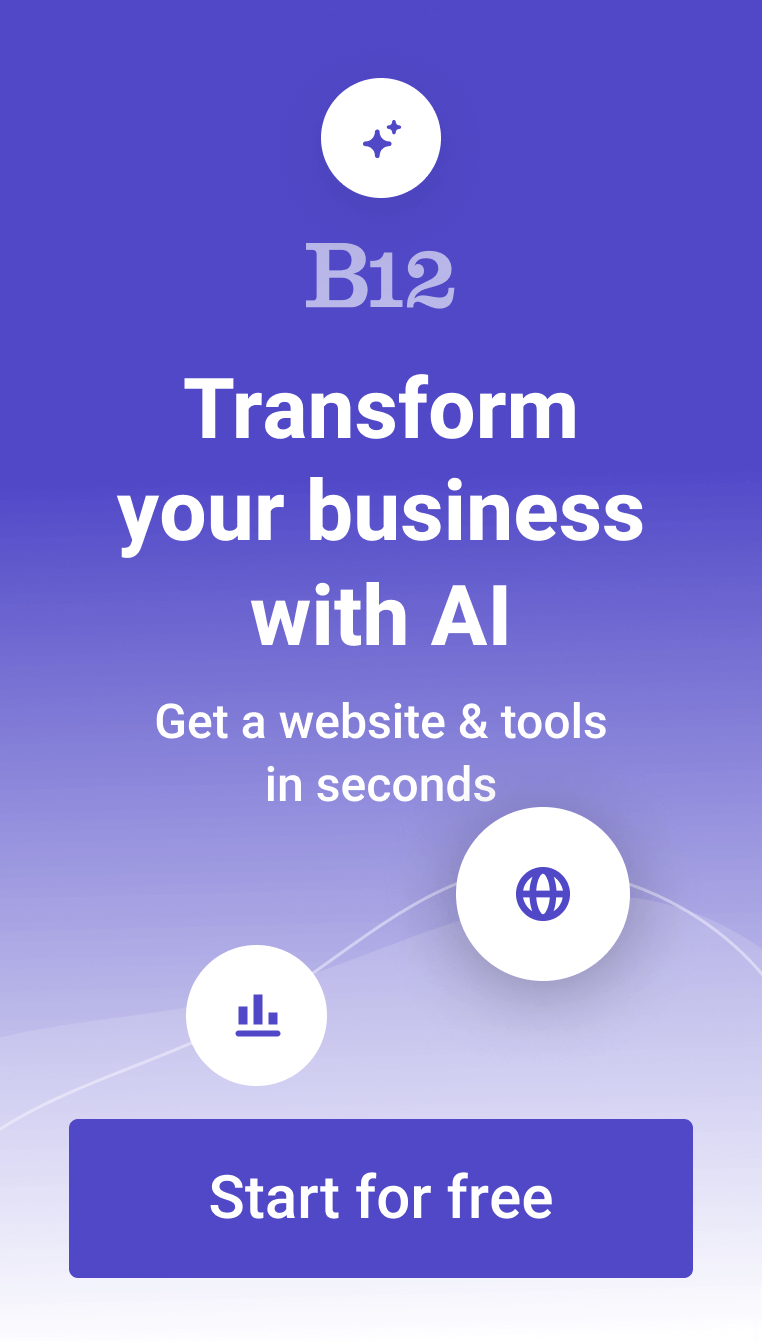 Streamline how you write your emails and messages with ChatGPT Writer. Download it as a free extension on your web browser, and start writing emails more quickly. Say goodbye to wasted time and hello to more convenience, saving you the hassle of thinking of the perfect reply to various recipients. ChatGPT Writer is used by employees at Meta, Google, Microsoft, Netflix, and other reputable companies. More than 400,000 users are using it to assist them in their email tasks. 
FEATURES:
Works as a browser extension 
Generates high-quality responses
Is privacy-friendly
Multi-language support
Best for Gmail, but can be used on all sites
Easy to use and intuitive interface
Text phraser so you can come up with numerous wordings 
Summarizer
Translator 
Grammar and spelling fixer tool
Can answer questions on any topic
FAQs:
What is the ChatGPT Writer for Gmail?
The ChatGPT Writer is a handy tool you can use to streamline your communications in Gmail. Once downloaded, users can speed up writing their emails. ChatGPT Writer will generate the responses you need to type the perfect email. 
How do I use ChatGPT Writer in Chrome?
You can access ChatGPT Writer in Chrome in various ways. First, if you're on any website, you can simply select a wall of text, and a popup will appear. You can then type out a command and ChatGPT Writer will generate a response based on your selected text. You can also use keyboard shortcuts to access the tool or click on the extensions toolbar in your browser. 
What can ChatGPT Writer do?
ChatGPT Writer boosts your email writing process, increasing productivity and saving you time and effort. Its main use is for generating responses to emails, but you can also use it to rephrase, summarize, and translate text. Fixing spelling and grammar errors is also possible with ChatGPT Writer. Lastly, you can ask the tool questions about any topic.
Is ChatGPT Writer free to use?
A great thing about ChatGPT Writer is that it's free to use by everyone. But it also offers a premium plan for those who want to get more out of the AI tool. If you subscribe to the Pro version ($14 per month), you'll be able to access faster, higher-quality responses, as well as priority support. 
What are the benefits of using ChatGPT Writer?
Using ChatGPT Writer allows you to streamline the process of coming up with email responses. This speed and efficiency allows you to save time and effort. It's also a handy tool for overcoming writer's block and coming up with new ideas. 
The best AI website builder for businesses
Draft your business-ready website in only 60 seconds, with all the features you need to better attract, win, and serve your clients online.