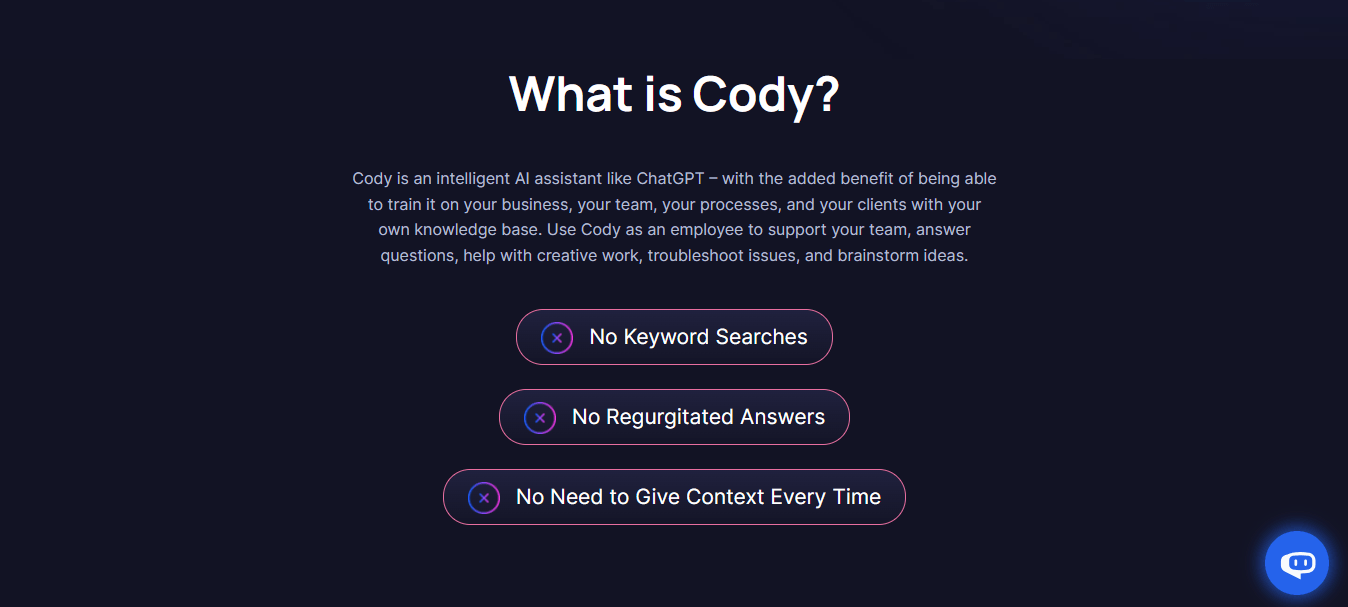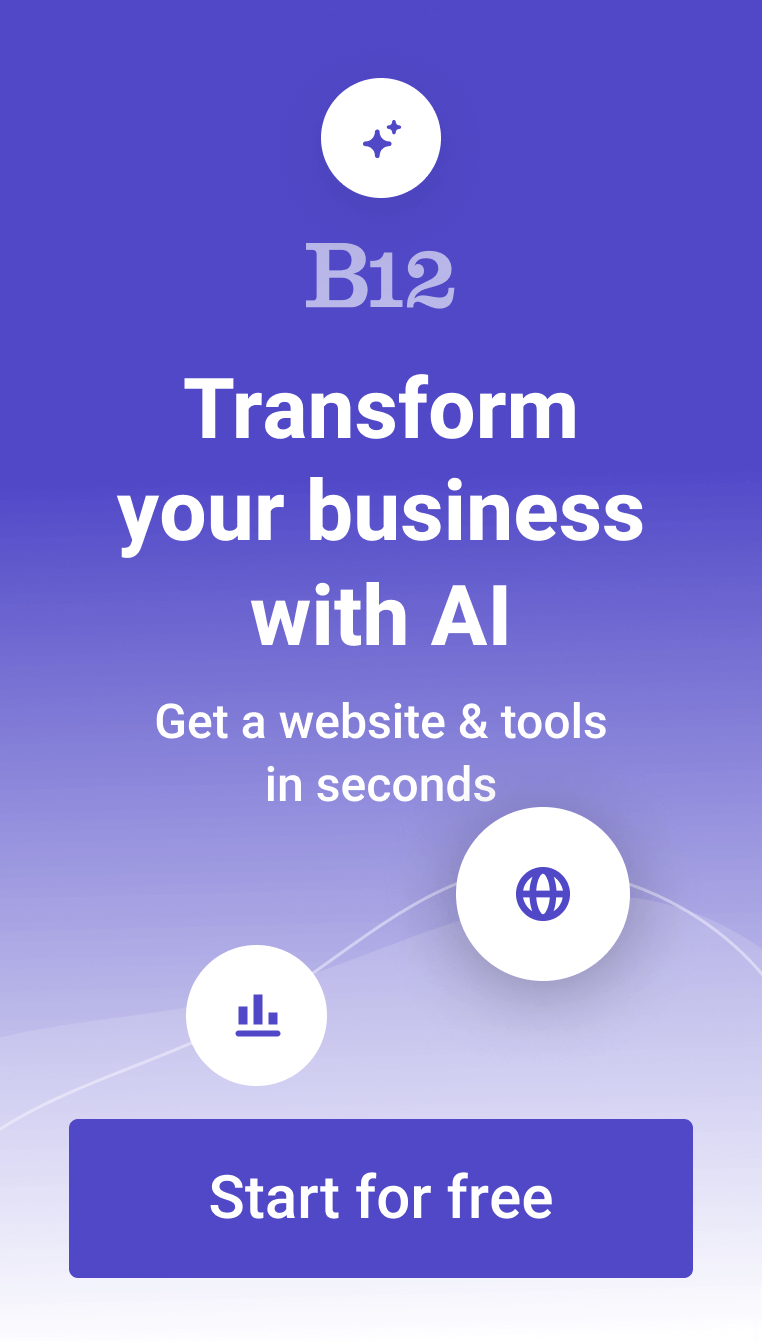 Cody works as a virtual assistant for businesses to help streamline their operations and revolutionize the way they work. Train it on how your business works, your employees, your clients, and your operations as a whole. Cody can help boost your productivity and simplify your business processes by responding to your questions, helping with troubleshooting, brainstorming ideas for you, and more. Train Cody on any information about your business and get the support you need for growing it. 
FEATURES:
Get immediate responses to your business questions
Every answer that Cody provides comes with sources 
Offers support documentation to help users troubleshoot issues
Remembers the conversations you have with the tool
Leverages contextual history for brainstorming ideas
Can work in any language
Multiple integrations
FAQs:
What can Cody do?
Cody is an AI business assistant that helps you simplify various aspects of your business. Boost your productivity with Cody by training it on your business data. Ask Cody questions related to your business and get instant feedback, complete with sources. You can use Cody to onboard new employees, brainstorm ideas, and troubleshoot issues if you run into problems. 
Can I upload documents to Cody?
Definitely! Uploading your business documents to Cody is how the platform learns more about how your business works. You can upload documents of any kind, from PDFs to Word and Powerpoint. Cody uses the data from those uploaded documents to provide you with the information you need for any business-related query. 
What are the benefits of using Cody?
One of the main benefits of using Cody is that it enhances you and your team's productivity. Through the power of AI, Cody can speed up the process of helping you arrive at answers, come up with new ideas and insights, and make sense of data. With all the necessary information at your fingertips, you can make better-informed decisions that can benefit you, your team, and your bottom line. Besides streamlining operations and saving you time, Cody can also help you save money in the long run. Automated workflows and streamlined operations eliminate the need for manual entry of data, potentially resulting in reduced costs for manual labor. 
How much does Cody cost?
Cody offers both free and paid plans to meet users' varying budgets. For the free plan, you can get access to 100 credits every month and a site widget, as well as upload up to 100 documents. For its paid plans, you can choose from its Basic ($29 monthly), Premium ($99 monthly), and Advanced ($249 monthly). The more premium the tier, the greater your credits and other perks. 
Is Cody reliable?
Cody is a powerful AI tool that works reliably to support various aspects of your business's operations. Use it for various use cases, including marketing, HR, and IT support.
The best AI website builder for businesses
Draft your business-ready website in only 60 seconds, with all the features you need to better attract, win, and serve your clients online.