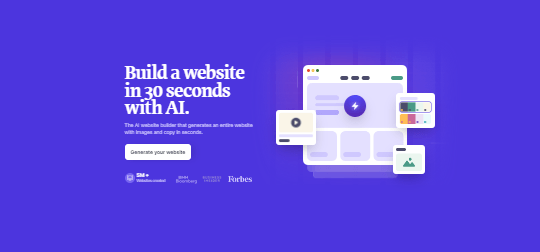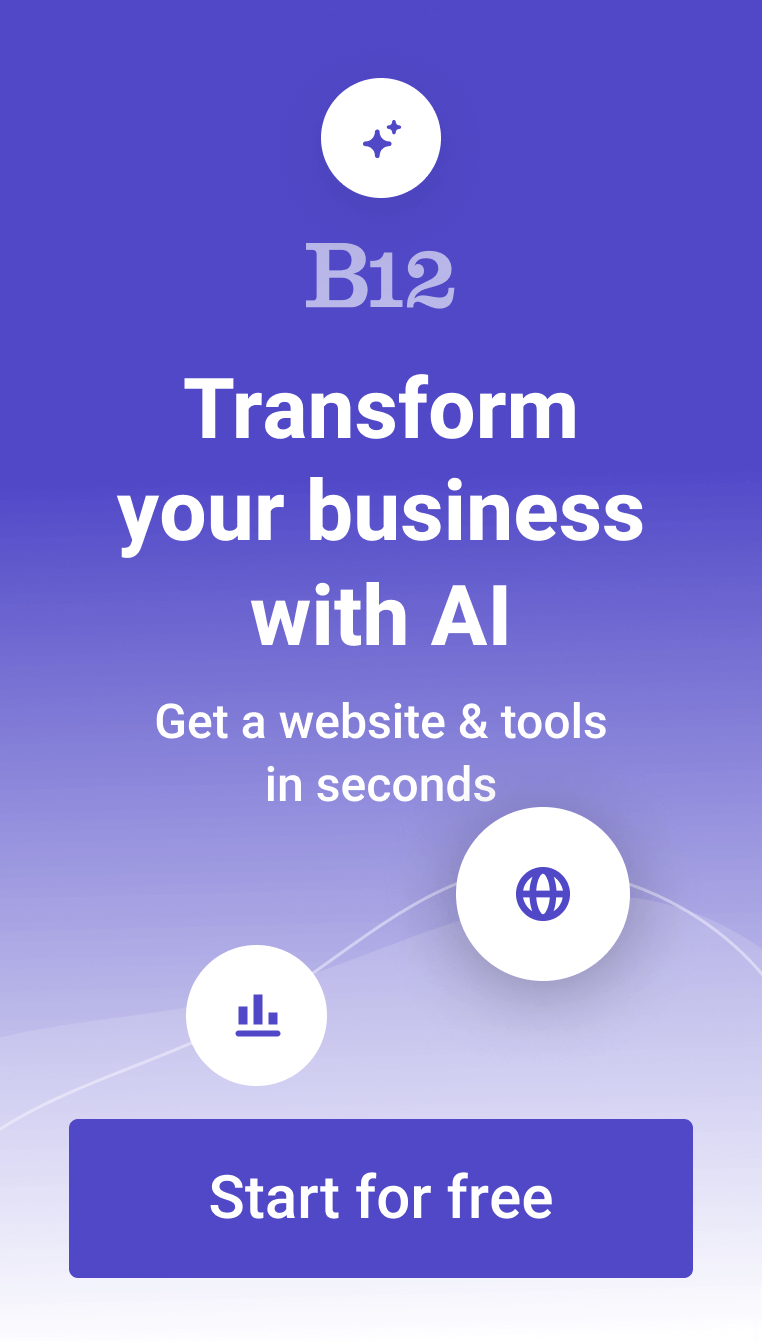 Durable is an AI tool offering various solutions for small businesses, such as a website builder. It's handy for small businesses that need a suite of tools for automating and streamlining their operations. Durable allows you to boost your marketing efforts, as it can generate ads and social media posts for you. Aside from a website builder, Durable offers an AI assistant, blog builder, invoicing, and CRM system. 
Features:
Website builder 
CRM to monitor all customer data and interactions in one platform
Invoicing
AI Assistant that can help you perform admin tasks and answer your questions
Blog builder
FAQs:
What is Durable AI?
Durable AI is geared toward small businesses, offering a suite of tools that help them automate their operations. This AI solution helps small businesses free up their time so they can focus on more urgent business tasks. Durable AI is a website builder, CRM, invoicing system, AI assistant, and blog builder in one platform. 
Is Durable AI safe?
Aside from being simple and efficient, Durable AI is also safe to use. The websites that users can generate using the tool are hosted on popular cloud delivery network Cloudflare. 
Is Durable free to use?
No, Durable doesn't offer a free plan. It features two pricing plans: Starter and Business. With the Starter plan ($15 per month, monthly billing), users get a custom domain name, email support, unlimited storage, website hosting, SEO features, access to stock photos, and analytics. The Starter plan only offers 5 invoices, 50 contacts, and 50 promotions for users. With the Business plan, users get access to priority support and premium custom domain names as well as unlimited invoices, contacts, and promotions. The Business plan costs $25 per month (monthly billing).
Is Durable good for websites?
Yes. You can use Durable to generate a functional website for your business. It can quickly generate a website featuring copy, a contact form, and images, which you can use to further build on. Durable features straightforward editing tools and templates suitable for mobile. 
How many websites can I make with Durable?
With Durable Pro, you can generate unlimited websites for your business. This makes it handy for those who own several businesses and want to make different websites for each. You'll have to contact the Durable team to get a Durable Pro account. 
What are the pros and cons of using Durable AI?
An advantage of using Durable AI is that it offers numerous tools in one package. From website builder to invoicing and CRM, small businesses can find Durable to be cost-effective for their needs. A drawback, however, is that the templates can look slightly similar regardless of the industry.
The best AI website builder for businesses
Draft your business-ready website in only 60 seconds, with all the features you need to better attract, win, and serve your clients online.