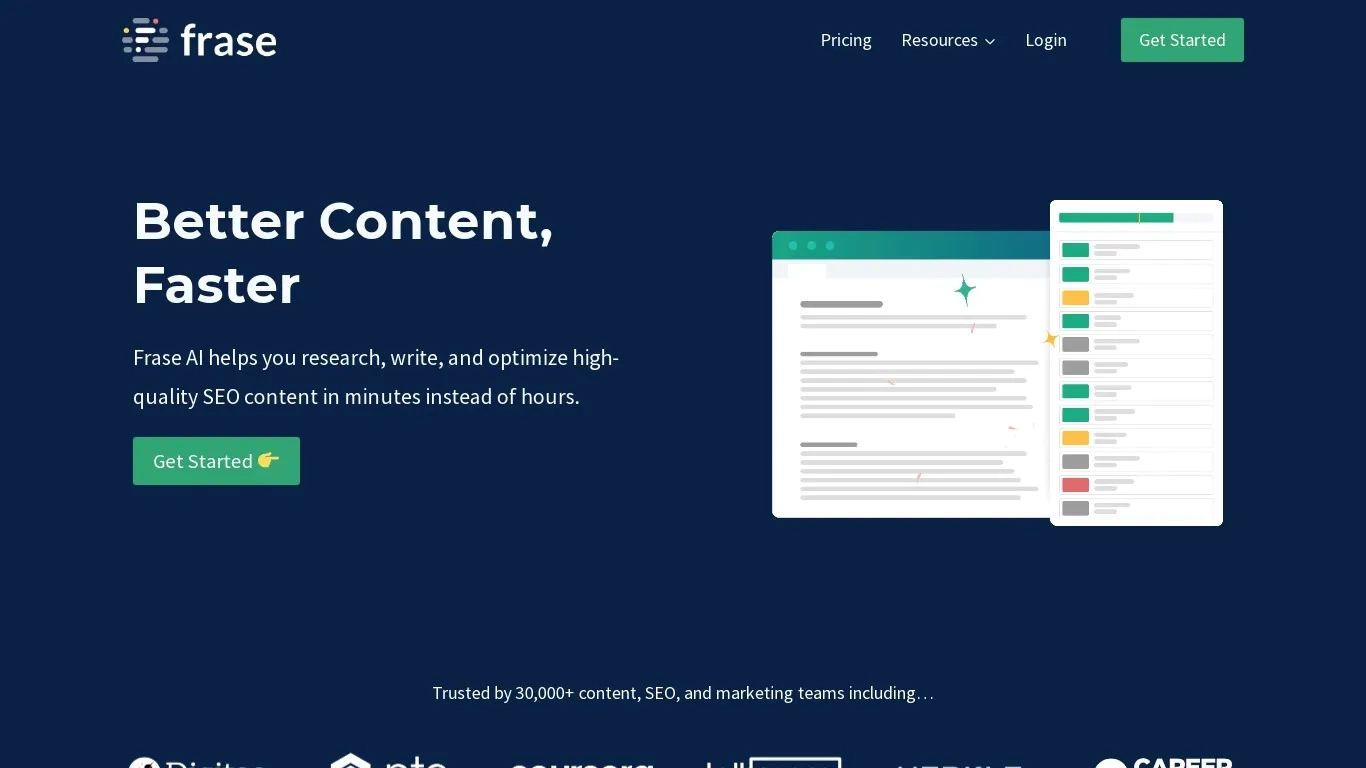 Tags:
Content Creation
Email Assistant
Marketing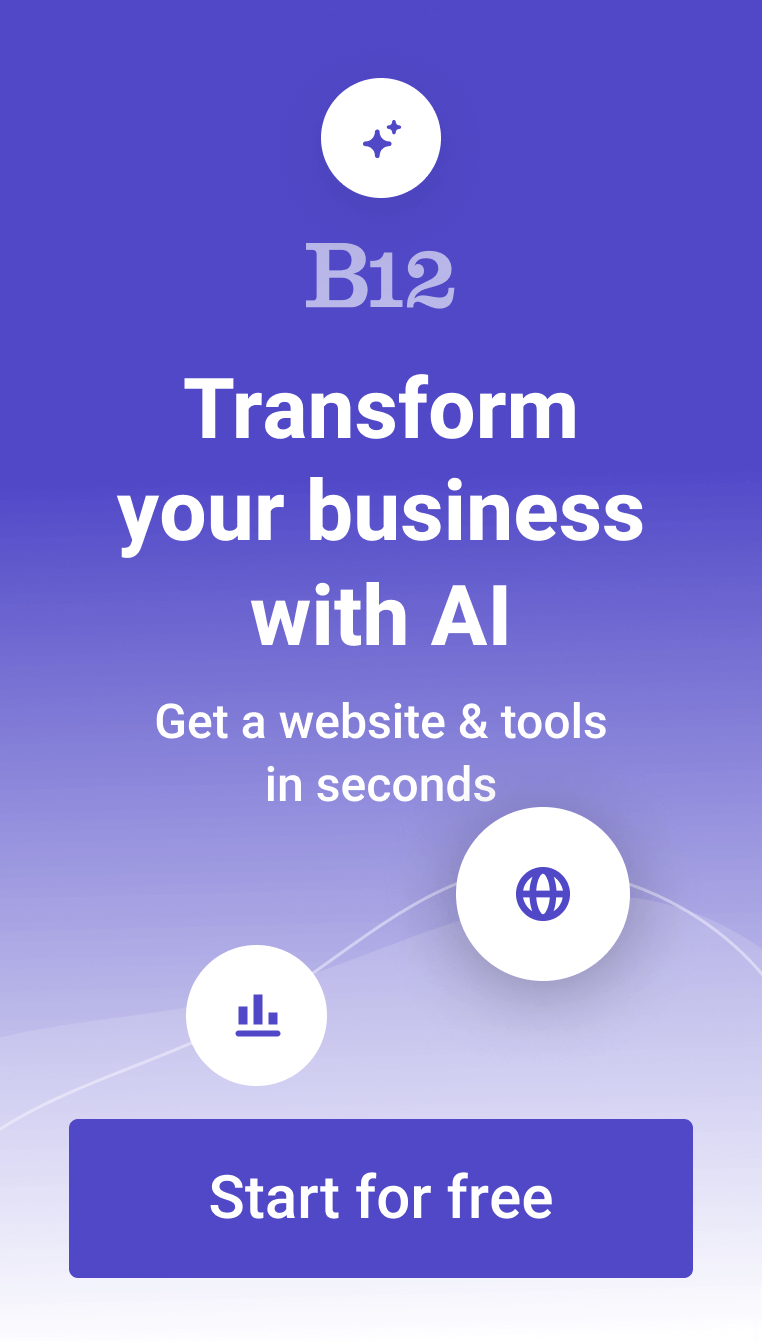 Frase AI is an efficiency-boosting platform, helping you swiftly conduct research, compose, and enhance top-notch SEO content within minutes, circumventing the hours typically required. Transform your text into meticulously crafted, extensively researched content utilizing Frase's advanced AI prowess. It also conducts a comparative analysis of your content against leading search competitors, furnishing valuable analytical revelations.
Top Features:
Generate Content Outlines Swiftly
Automate the Creation of SEO-Optimized Content
Framework for Content That Attains High Rankings
Presented Opportunities for Content Creation
FAQs:
1. Can Frase AI help me optimize my SEO content in a time-efficient manner?
Absolutely! Frase AI is a remarkable platform that streamlines the process of researching, writing, and optimizing SEO content. With Frase's advanced AI capabilities, you can convert your text into curated and well-researched content in just minutes instead of hours. This time-saving feature allows you to focus on producing high-quality content that resonates with your audience and ranks well in search results.
2. What are the key features of Frase AI that support content creation and optimization?
Frase AI offers a range of powerful features to enhance your content creation and optimization process, including:
Content Briefs in Minutes: Get comprehensive content briefs swiftly, guiding you through the creation of impactful articles and blog posts.

Automatically Generate Optimized Content: Frase's AI technology automatically generates optimized content that aligns with SEO best practices, ensuring higher search engine rankings.

Blueprint for Content That Ranks: Access a blueprint for creating content that stands out and ranks favorably in search results.

Content Opportunities Served Up: Frase identifies valuable content opportunities, empowering you to produce content that addresses user needs and interests effectively.
4. Can I customize and train my own answers with Frase AI?
Yes, Frase AI allows you to customize and train your own answer experiences. By organizing "Datasets," you can fine-tune answers to your specific requirements. Additionally, you can include call-to-actions, rich media, email capture, and other settings to tailor the user experience further.
5. Can I use Frase AI to crawl multiple websites as part of the same Assistant?
Absolutely! Frase AI offers the capability to connect multiple website crawls to the same Assistant. This unique feature allows you to consolidate knowledge from various sources into a unified knowledge base. You can leverage third-party content, provided it is publicly available, and ensure compliance with copyright laws. Frase also provides links to the original source as part of the answers.
6. How long does it take to set up Frase AI for my website?
Setting up Frase AI is a straightforward process that can vary in duration depending on your website size. In most cases, it takes only a few minutes to a few hours to complete the setup. Once configured, you can immediately start benefiting from Frase's AI-powered content creation and optimization capabilities.
The best AI website builder for businesses
Draft your business-ready website in only 60 seconds, with all the features you need to better attract, win, and serve your clients online.