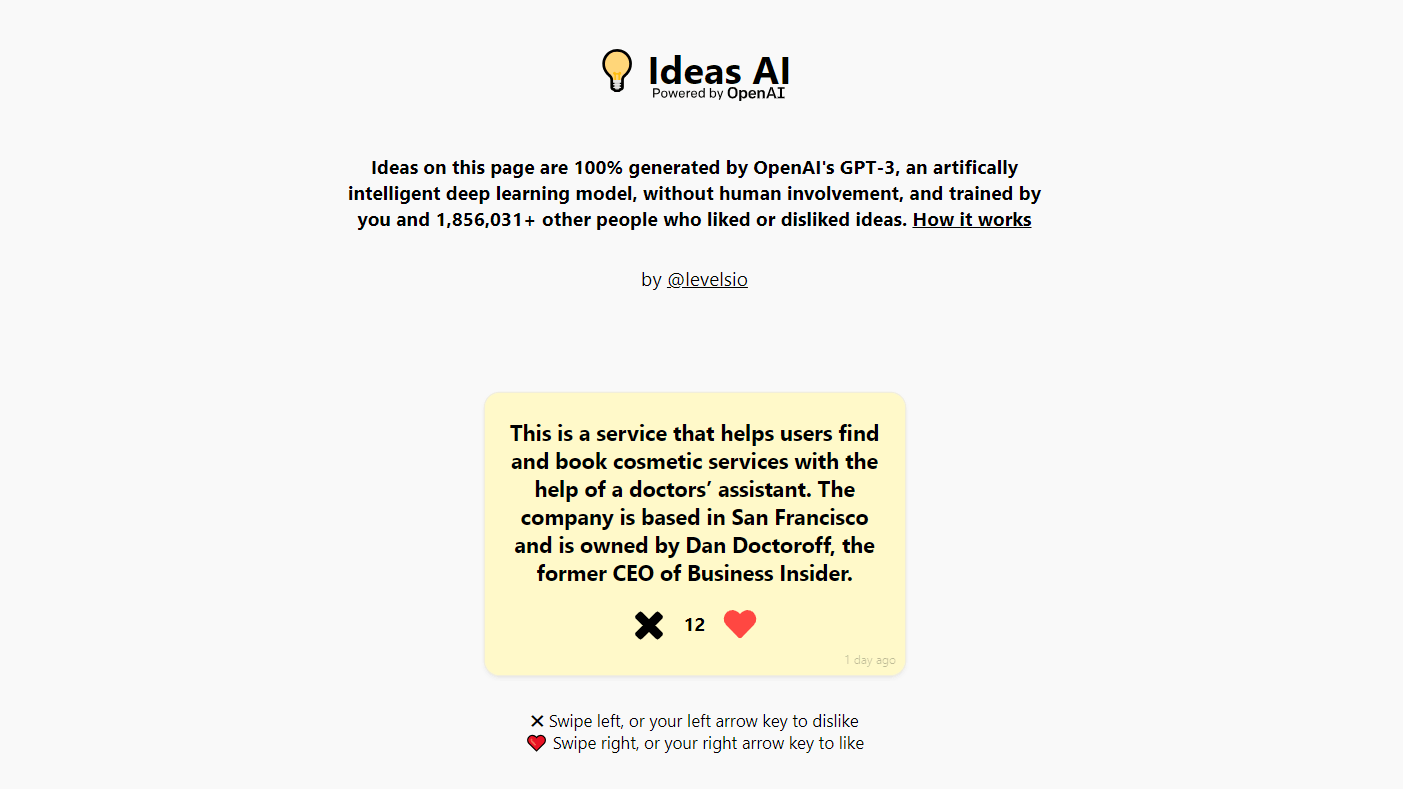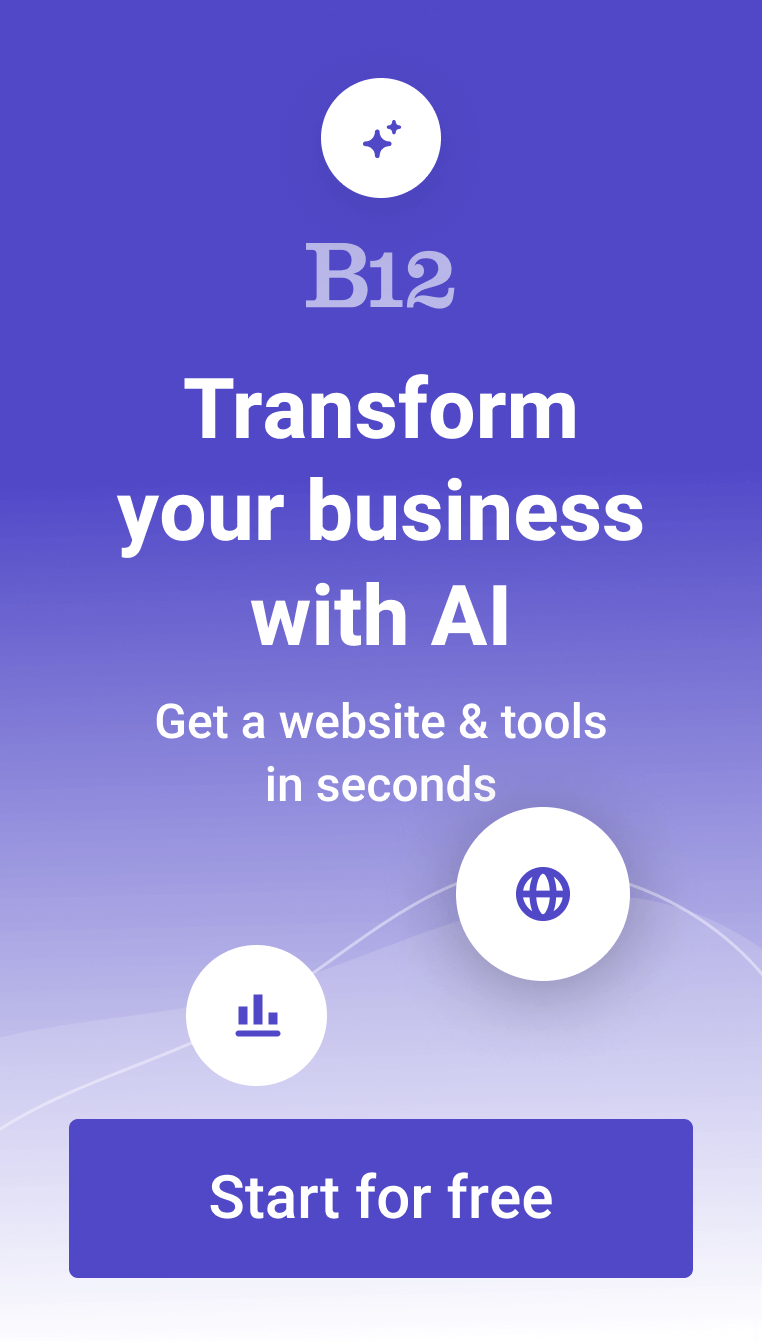 Lacking inspiration but want to launch your own startup? IdeasAI is the perfect solution. Powered by OpenAI's GPT-3, IdeasAI offers startup ideas for practically any type of business. With IdeasAI, you'll never run out of ideas you can try for launching your startup. Gather ideas and inspiration for your next startup, whether it involves farming, photography, workspace, nutrition, and many more.
FEATURES:
Free tool, with ideas you can access anytime without signing up
Trained according to users' likes and dislikes of the ideas presented
Powered by GPT-3
Displays ideas according to monthly ideas, weekly ideas, yesterday's ideas
Intuitive and easy to use
Features plenty of startup ideas 
FAQs:
What is IdeasAI?
IdeasAI, powered by GPT-3, is an AI tool that presents entrepreneurs and individuals with ideas and inspiration for launching their own startups. It offers plenty of startup ideas for ventures you want to get into, such as photography, apps, software, health, video, web, travel, marketing, and many many more.
How does IdeasAI work?
IdeasAI serves as a springboard for helping you get inspired when it comes to launching your own startup. IdeasAI started with 100 startup ideas. Powered by GPT-3, the tool generated more startup ideas. As of writing, IdeasAI has generated nearly 40,000 startup ideas for its users. The ideas that the tool generates can be either liked or disliked by users; IdeasAI gets trained on this data, which means, over time, it will deliver startup ideas that are more likely to be preferred by its user base. IdeasAI continuously "thinks" of new ideas and automatically generates them on its website.  
How can I use IdeasAI to generate my own startup ideas?
To get inspiration from IdeasAI, simply scroll to its categories of startup ideas and find the one you're most interested in. Its categories include book startup ideas, B2B startup ideas, game startup ideas, and tax startup ideas, among others. You can also simply go to "This month's top ideas" or "This week's top ideas" to browse ideas that are most popular among its users. 
What are the limitations of IdeasAI?
As with most AI tools, IdeasAI has its own set of drawbacks. For one, it's not a substitute for human creativity. IdeasAI simply serves as an avenue where users can draw inspiration from. You'll have to think of the next steps to take to make your startup idea a reality. 
Is IdeasAI free to use?
Yes! IdeasAI is accessible for all users. 
The best AI website builder for businesses
Draft your business-ready website in only 60 seconds, with all the features you need to better attract, win, and serve your clients online.