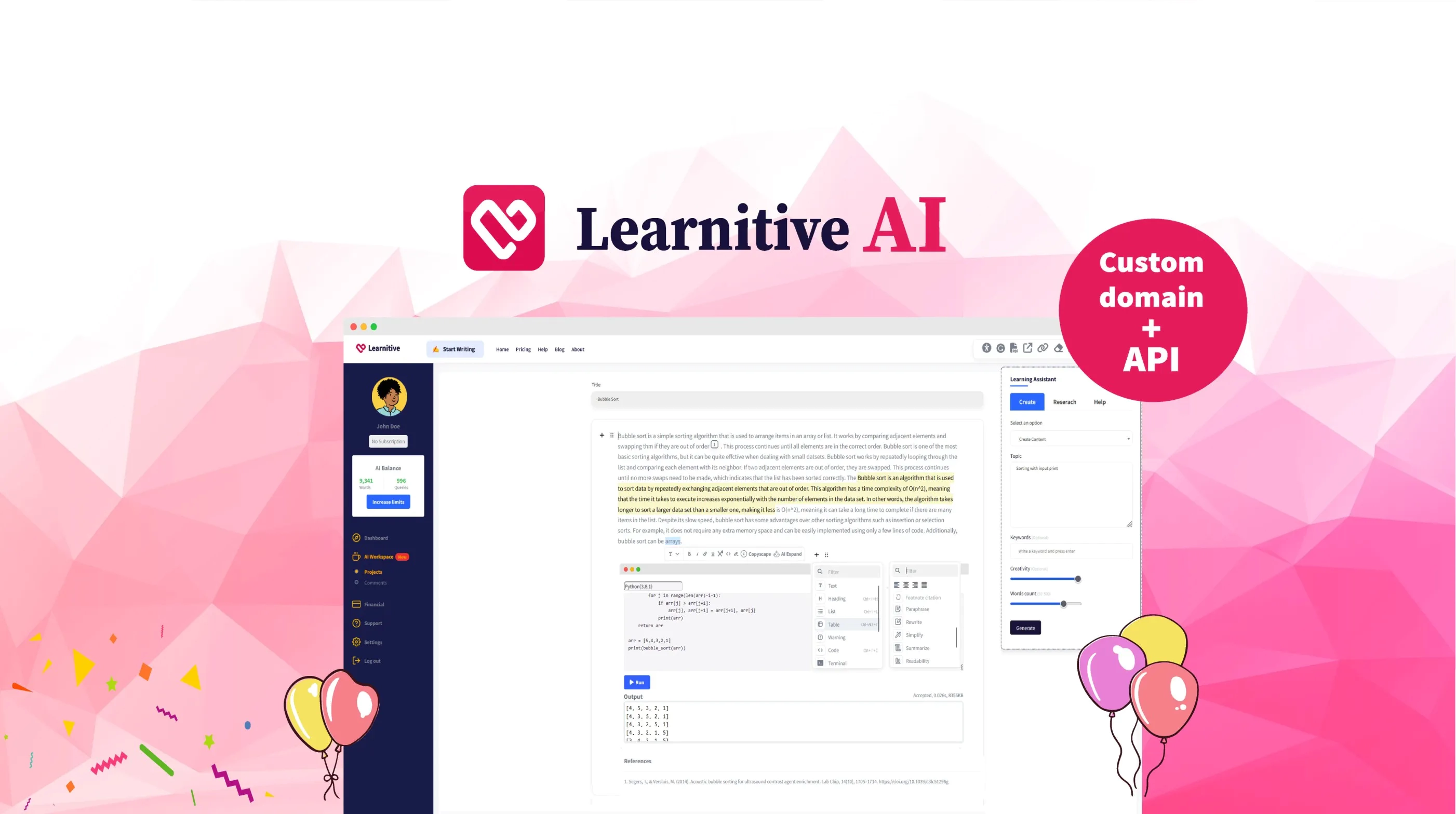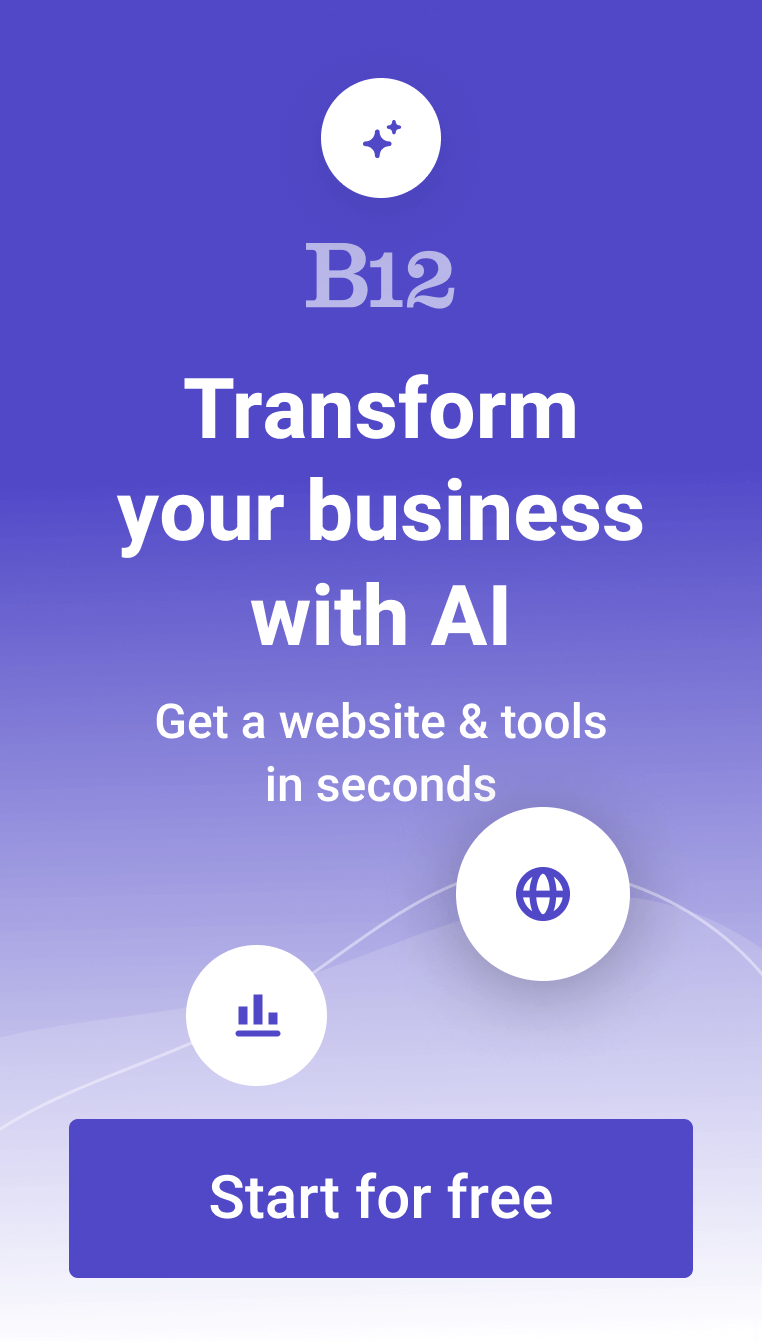 Learnitive is an all-in-one AI-enabled academic platform that revolutionizes e-learning. With our advanced AI writer, users can effortlessly create Copyscaped AI text content, executable programming codes, and vector illustrations like flowcharts and UML. Our platform offers 100+ prompts, code playgrounds, terminals, Kanban boards, calendars, notes, to-do lists, APIs, and plugins (Wordpress, Firefox, and Chrome integrations) for seamless content creation. Searching for key information in millions of academic papers, Wikipedia entries, and Pexels images is now a breeze with Learnitive. Export your content as beautifully-crafted PDF files, and manage tasks with built-in Kanban boards, calendars, notes, and to-do lists. Premium features include custom domain options and API integrations for educational agencies.
Features
Advanced AI Writer
Copyscaped AI Text Content
Executable Programming Codes
Vector Illustrations (Flowcharts, UML, etc.)
Key Information Search
PDF Export
Kanban Boards
Calendars
Notes
To-Do Lists
API Integrations (Premium Feature)
FAQs:
1. What sets Learnitive apart, and what is its core feature?
Learnitive stands out with its exceptional core feature – the state-of-the-art AI writer. This cutting-edge technology empowers users to generate Copyscaped AI text content, programming codes, and vector illustrations, ensuring unmatched quality and originality.
2. How does Learnitive assist educational agencies in their endeavors?
Learnitive offers invaluable support to educational agencies by providing them with the option to attach custom domains and white-label their Learnitive workspace. This enables agencies to maintain their unique brand identity while leveraging Learnitive's powerful capabilities. Additionally, seamless content creation is facilitated through API integration, enabling effortless connections between the agencies' platforms and Learnitive.
3. What makes Learnitive's AI writer stand out from the rest?
Learnitive's AI writer is unrivaled in the industry due to its ability to create Copyscaped AI text content, programming codes, and vector illustrations. This comprehensive approach ensures content authenticity, creativity, and precision, setting Learnitive apart as a leading platform for content generation.
4. How can educational agencies benefit from Learnitive's white-labeling feature? Educational agencies can harness Learnitive's white-labeling feature to customize the platform according to their brand identity. This way, they can maintain a professional appearance and brand consistency while offering cutting-edge content creation solutions to their clients.
5. What advantages does Learnitive's API integration offer to educational agencies?
Through API integration, Learnitive seamlessly connects with educational agencies' existing platforms, streamlining content creation processes. This integration fosters a smooth and efficient workflow, enabling agencies to capitalize on Learnitive's AI writer to its full potential.
6. How does Learnitive ensure content originality and uniqueness? With Learnitive's AI writer and Copyscape integration, content generated on the platform is thoroughly vetted for originality. The advanced AI algorithms create unique and plagiarism-free text content, programming codes, and vector illustrations, guaranteeing high-quality and authentic output.
7. Can Learnitive's AI writer cater to specific industry needs beyond education? Absolutely! Learnitive's AI writer is a versatile tool capable of serving various industries beyond education. Whether it's technology, marketing, or any other domain, the AI writer's adaptability empowers businesses to create tailored content according to their unique requirements.
8. How can I leverage Learnitive's AI writer to enhance my content creation process?
By using Learnitive's AI writer, you can streamline your content creation process and save valuable time and resources. The AI-powered technology assists in crafting engaging and accurate AI text content, programming codes, and vector illustrations, giving your content a competitive edge.
The best AI website builder for businesses
Draft your business-ready website in only 60 seconds, with all the features you need to better attract, win, and serve your clients online.