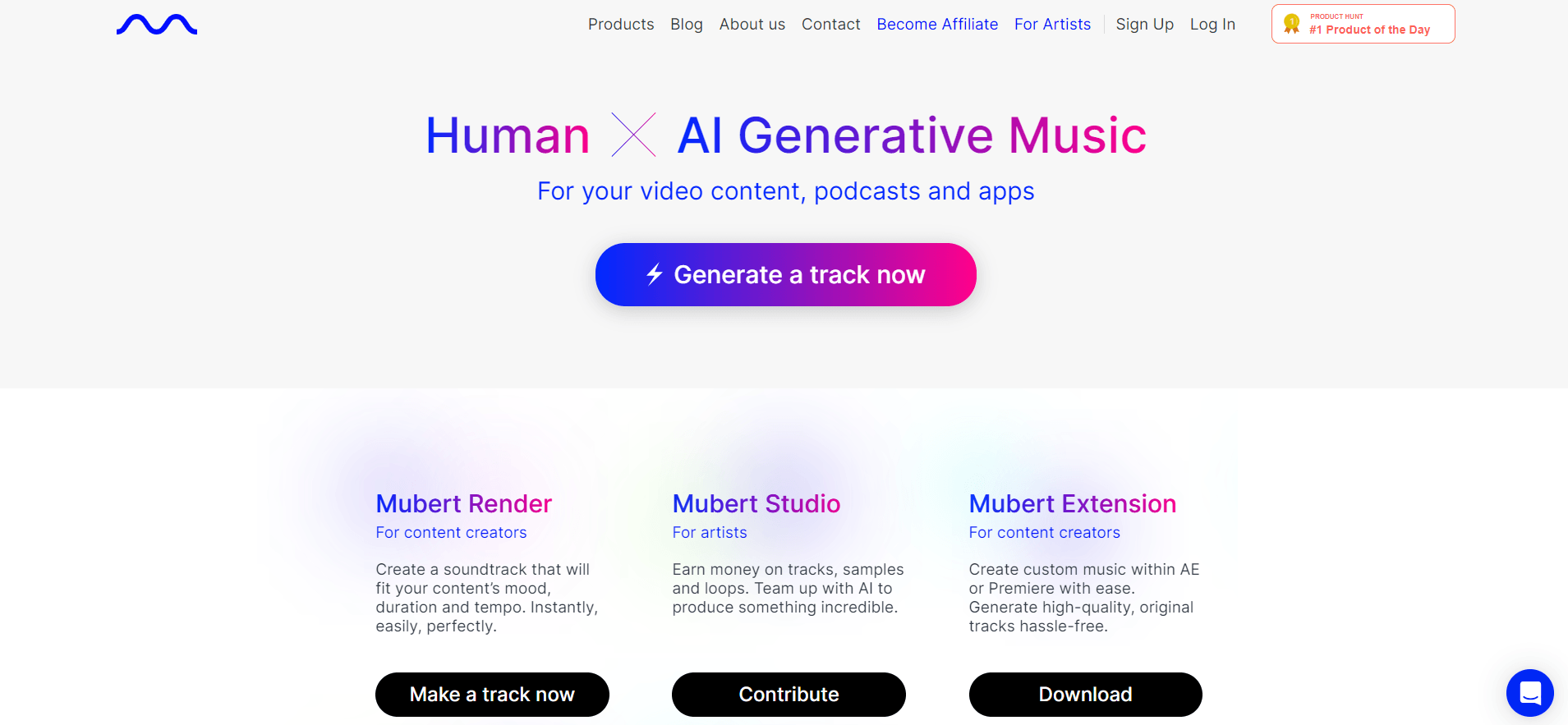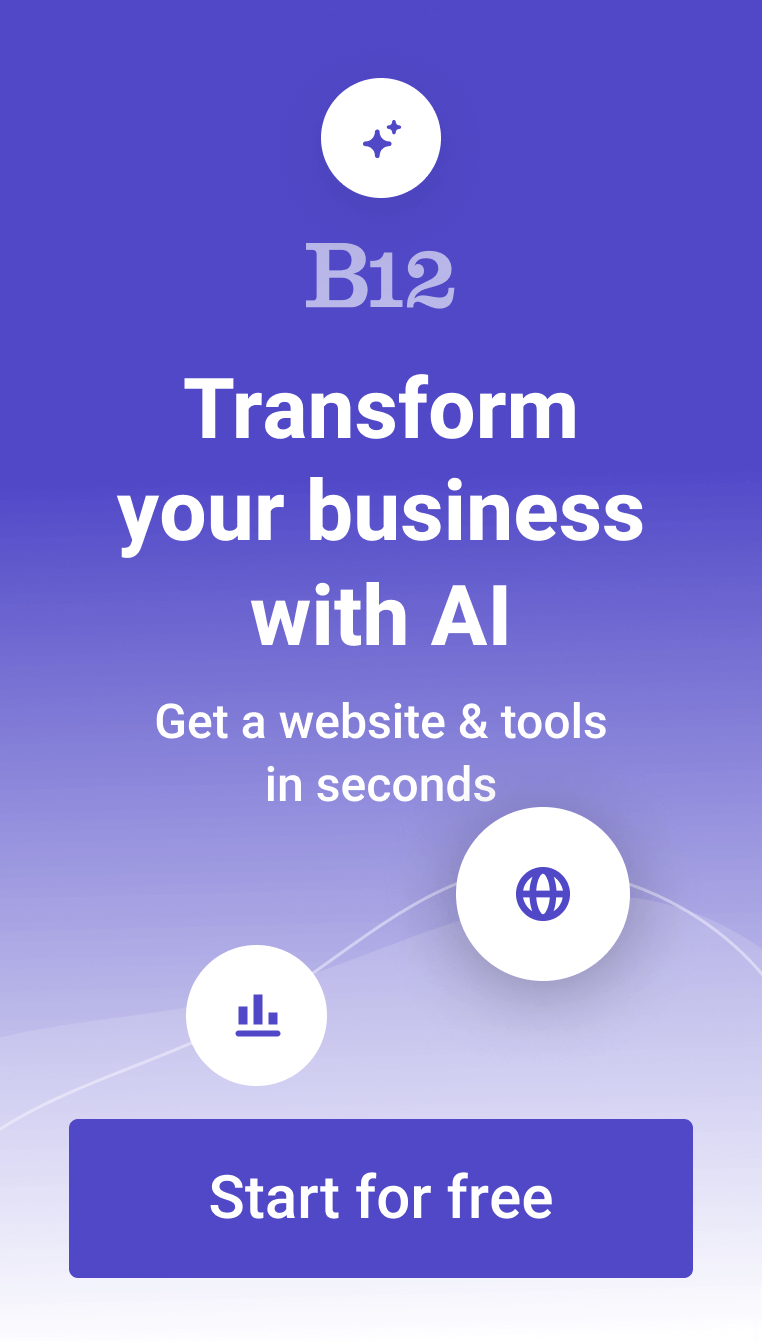 Get royalty-free music ready to be played on your podcasts, live streams, videos, and more with Mubert. This AI music platform is a collaboration between AI technology and humans, and the result is royalty-free music that caters to different audiences' needs. Whether you're a content creator who needs music to incorporate in your TikTok videos and live streams or you're a brand that wants to engage its audience through original, royalty-free music, Mubert comes in handy.
FEATURES:
Mubert Render: allows content creators to create tracks that fit their content
Mubert AI: lets artists earn profit by collaborating with AI to produce tracks
Mubert Extension: integrates with After Effects and Premiere
Mubert API: specifically for brands and developers
Mubert Play: for audiences who want to listen to AI tracks for chilling, inspiration, etc.
Mubert for Streamers: enables streamers to play royalty-free music while they're live streaming
Mubert Business: gives businesses unlimited music to play for their spaces
FAQs:
What is the Mubert text-to-music generator?
Mubert is a powerful AI music generator that takes text inputs by users and transforms them into royalty-free music. The platform is trained on a large set of data (millions of music samples from various artists). 
Does Mubert use AI?
Yes, absolutely. Mubert leverages the collaboration between AI and humans to produce music that caters to different users' needs. With Mubert, users can effortlessly generate music according to their preferred length, music style, and even their mood. 
Is Mubert free to use?
Mubert offers a suite of products that targets different audiences. For content creators, Mubert Render and Mubert Extension offer a free plan, which allows users to generate up to 25 tracks every month. Mubert for Streamers is currently in beta, giving users the chance to try it out for free. Meanwhile, Mubert Business offers paid plans only ($9.99 and $99.99 for the monthly and annual subscription, respectively). 
Can you monetize Mubert music?
Yes! The AI software empowers users to monetize their creations. All artists, musicians, and producers can use Mubert to earn profit through their original tracks. Choosing the Creator Subscription Plan grants you a creator license that allows you to generate profit from your work through third-party networks. 
What are the benefits of using Mubert AI over other music AI generators?
A benefit of Mubert is that it's incredibly easy to use. With its intuitive user interface, you can easily generate royalty-free music that you can use for your videos, live streams, games, and more. Its freemium model is another perk.
The best AI website builder for businesses
Draft your business-ready website in only 60 seconds, with all the features you need to better attract, win, and serve your clients online.