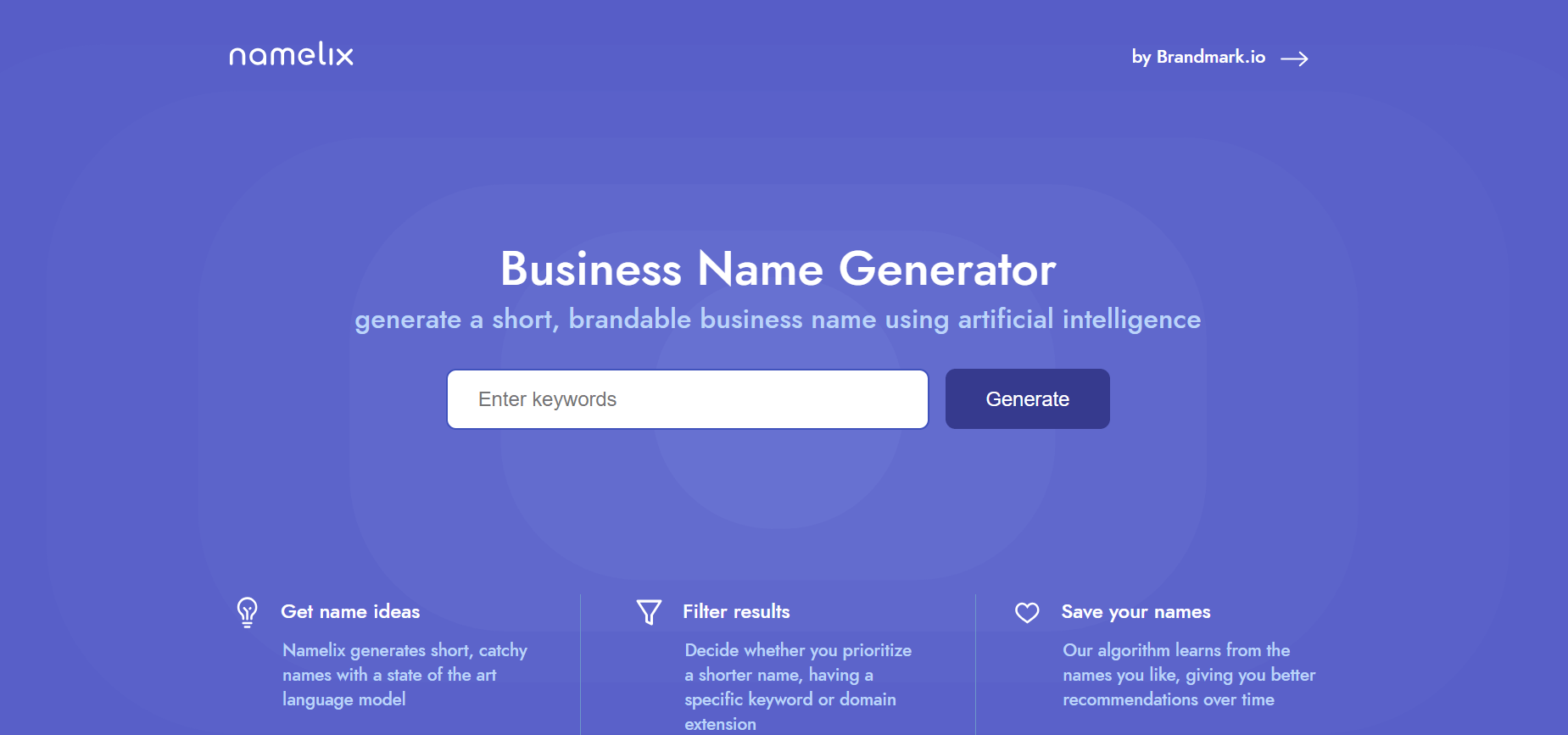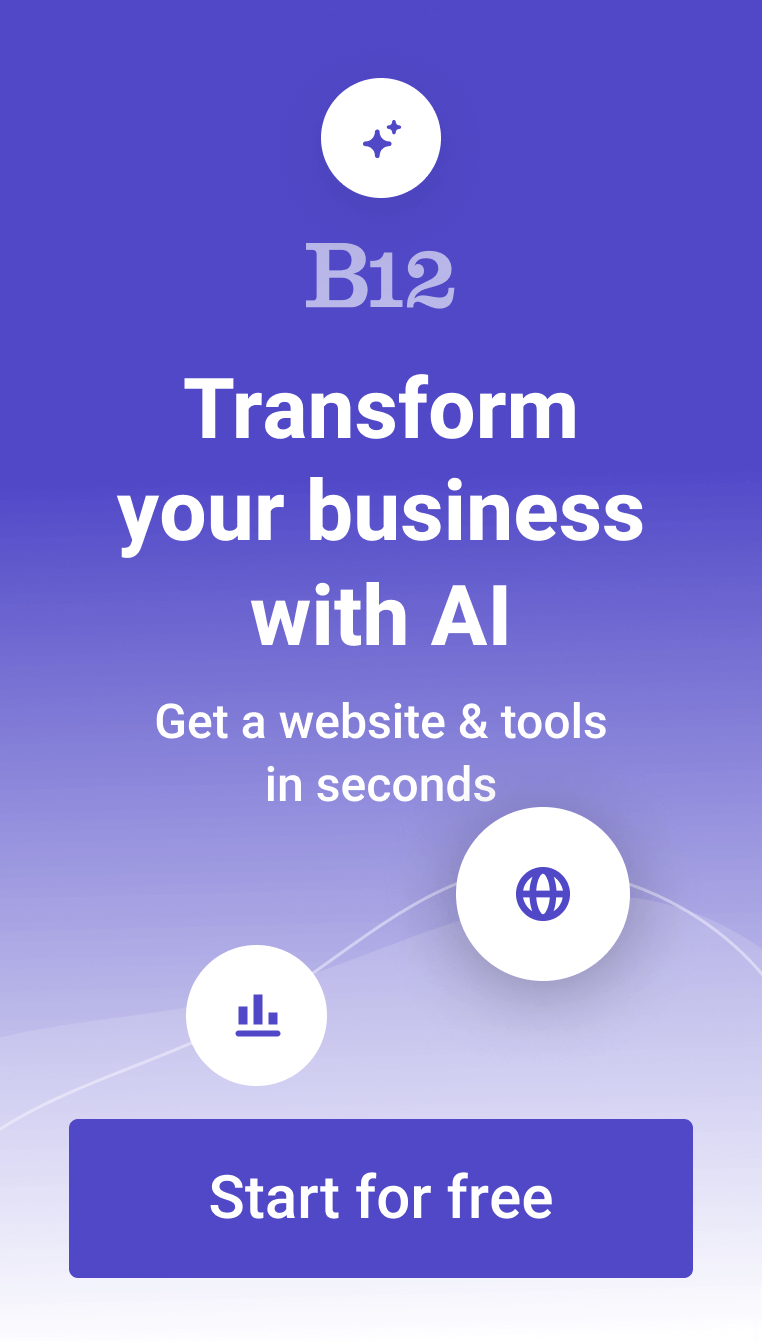 Namelix is a business name generator powered by artificial intelligence. The idea behind this AI tool is that it makes it easy for you to create a business name that suits your branding needs and requirements. Using a powerful language model, Namelix generates a list of memorable brand names for you to choose from. It offers filtering capabilities that let you tweak the list of names until you're satisfied with your options and can pick the most unique and suitable name for your brand.   
Features:
Filter options like name style and randomness
Recommendations improve over time based on names you like
Provides domain information on names like domain availability
Ability to save names for future use 
Integrates with Brandmark.io
FAQs:
What is Namelix used for?
Namelix is a great tool to use by businesses that want a convenient way to come up with memorable names for their brands. With Namelix, you no longer have to stress over creating the best brand name. All it takes is a few clicks to find the perfect business name that both you and your customers will love. 
Is Namelix free to use?
Yes! One of the great things about Namelix is that it's completely free to use. This makes it a handy option for startups and those wanting to start their own business but have a tight budget.
How does Namelix work?
Namelix works as a business name generator. It lets you input keywords matching your business idea, then it gives you plenty of business name ideas to choose from. You can filter your results through options such as name style and randomness. For the name style, you can choose your business name to have two words, non-English words, alternate spellings, and more. 
You can also tweak your results through the randomness filter. Choosing "low" would give you the most straightforward results. "Medium" would give you brand names that are on the more creative side. And "High" would give you more varied options. For further customization, you can enter your brand info to add your business description or choose to check for available domains relevant to your keywords. 
How many names can I generate with Namelix?
There's no limit to the amount of names you can generate with Namelix. And since the tool learns based on the names you like, you can generate names repeatedly until you're happy with what you've got. This is beneficial for businesses that want to find the most special and memorable name for their brand.  
Are the generated names trademarked?
No, Namelix doesn't state whether the generated names are trademarked or not. After picking a shortlist of their preferred brand names, businesses should conduct thorough research about the trademark statuses of each name idea. 
What are the benefits of using Namelix?
First off, Namelix provides a convenient and quick way to generate business names. Users only have to enter parameters such as keywords and their business description to effortlessly create brand name options. Secondly, its filters let you narrow down your options. If you want a shorter brand name or a specific domain extension, simply modify the filters. Finally, the more you use Namelix, the better recommendations it provides. 
The best AI website builder for businesses
Draft your business-ready website in only 60 seconds, with all the features you need to better attract, win, and serve your clients online.