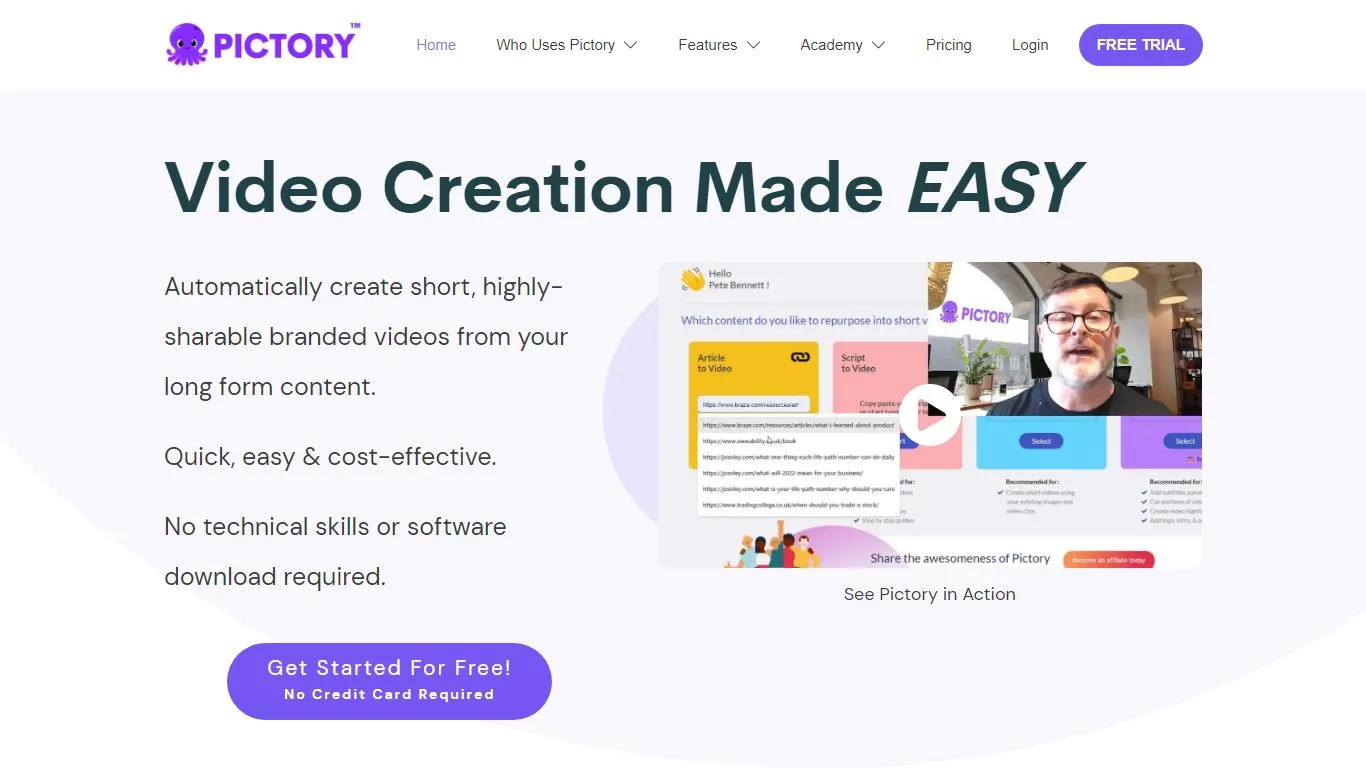 Tags:
Video Generation
Video Editing
Marketing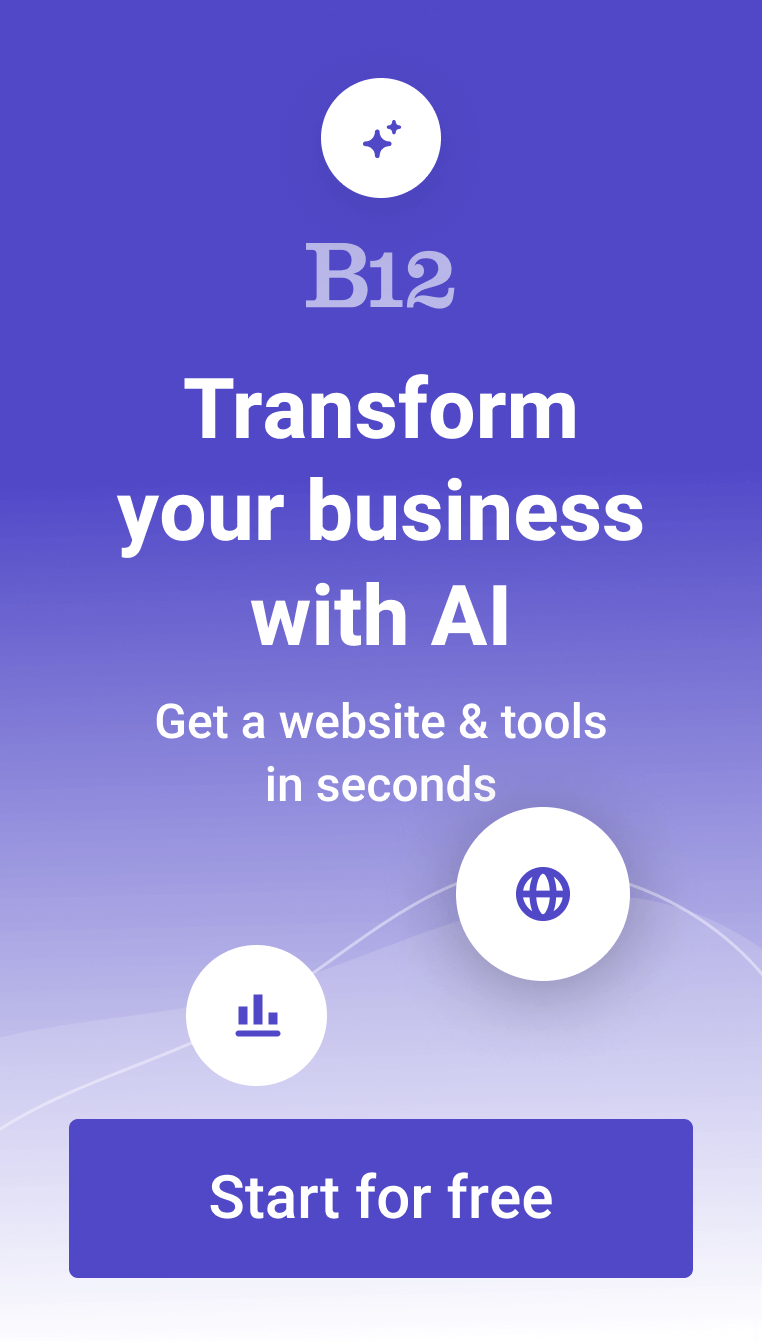 Pictory AI offers a solution for crafting marketing videos derived from extensive content. This platform stands out for its simplicity, automated processes, and budget-friendly nature. Elevate the quality of your videos using the stock image library for a polished touch. Pictory AI possesses the ability to effortlessly extract noteworthy moments, coined as "Golden Nuggets," from lengthy sources such as Zoom meetings, recordings, or webinars, subsequently generating concise video content suitable for social media sharing.
With Pictory AI's user-friendly and valuable tool, you can create visually captivating content within minutes. The software guarantees efficiency and provides a range of editing choices to expedite the video production process.
Top Features:
Craft Concise Video Excerpts with Branding from Lengthy Videos
Convert Scripts into Stunning Sales Videos
Automatically Integrate Captions
Turn Blog Posts Into Video Formats
AI-Driven Image Enhancement
Automatic Photo Retouching
FAQs:
1. What is Pictory AI, and how can it help create marketing videos from long-form content?
Pictory AI is an advanced platform that facilitates the creation of compelling marketing videos from a long-form range. This user-friendly and cost-effective tool automatically extracts "Golden Nuggets" from lengthy videos like Zoom meetings, recordings, or webinars to produce short video content suitable for social media posting. With Pictory AI, you can transform scripts, blog posts, and other content into visually captivating videos in minutes, saving hours of manual work.
2. How long does it typically take to create a video using Pictory AI?
Initially, creating a video with Pictory AI might take around an hour as you familiarize yourself with the software. However, with experience, this time can be significantly reduced to about 15 minutes, making it an efficient and time-saving tool. Most of the time is spent selecting the best visual content for each scene to create a compelling narrative.
3. Are there any royalties or licensing fees for using visuals and music in Pictory AI?
No, Pictory AI provides users with over 3 million licensed visual content and hundreds of music tracks for use in their videos. You can confidently use these assets without worrying about royalties or additional licensing fees.
4. What types of articles can be used to create a video with Pictory AI?
Pictory AI accepts articles, blog posts, and news articles that are published in HTML format. PDF, Word, or Google Docs formats are unsupported for generating visually stunning content.
5. Can I customize the text on the storyboard page of Pictory AI?
You can edit the text on the storyboard page of Pictory AI. Simply click on the textbox scene options to modify the text for each scene. Additionally, you can edit the text using the left panel, where you'll find the text for each scene.
6. Can I use my voiceover in the videos created with Pictory AI?
Yes, Pictory AI enables users to record or upload their own voiceovers. By clicking on the Add Audio button on a specific scene, you can record your voiceover for that scene. To apply the voiceover for the entire video, add your audio and click on the entire video content.
7. In what format does Pictory AI generate the videos?
Pictory AI generates videos in the MP4 format using a standard H.264 codec, ensuring compatibility and high-quality output.
8. Can I use Pictory AI for free?
Absolutely! Pictory AI offers a Free Trial with no financial commitment required. During the trial period, you can access all features without any limitations. Pictory AI offers a Free Trial on all monthly plans, allowing you to experience the platform's capabilities before making a decision.
9. What are the key features offered by Pictory AI for video creation?
Pictory AI offers a range of powerful features to streamline video creation, including:
Create Short Branded Video Snippets: Generate engaging branded snippets from long-form videos, ideal for social media marketing.
Turn Scripts into Jaw-Dropping Sales Videos: Convert written scripts into visually stunning sales videos to captivate your audience and drive conversions.
Transform Blog Posts into Engaging Videos: Repurpose written blog posts into dynamic and visually appealing videos, expanding your content reach.
Add Captions Automatically: Enhance video accessibility and engagement by automatically adding captions to your videos.
The best AI website builder for businesses
Draft your business-ready website in only 60 seconds, with all the features you need to better attract, win, and serve your clients online.