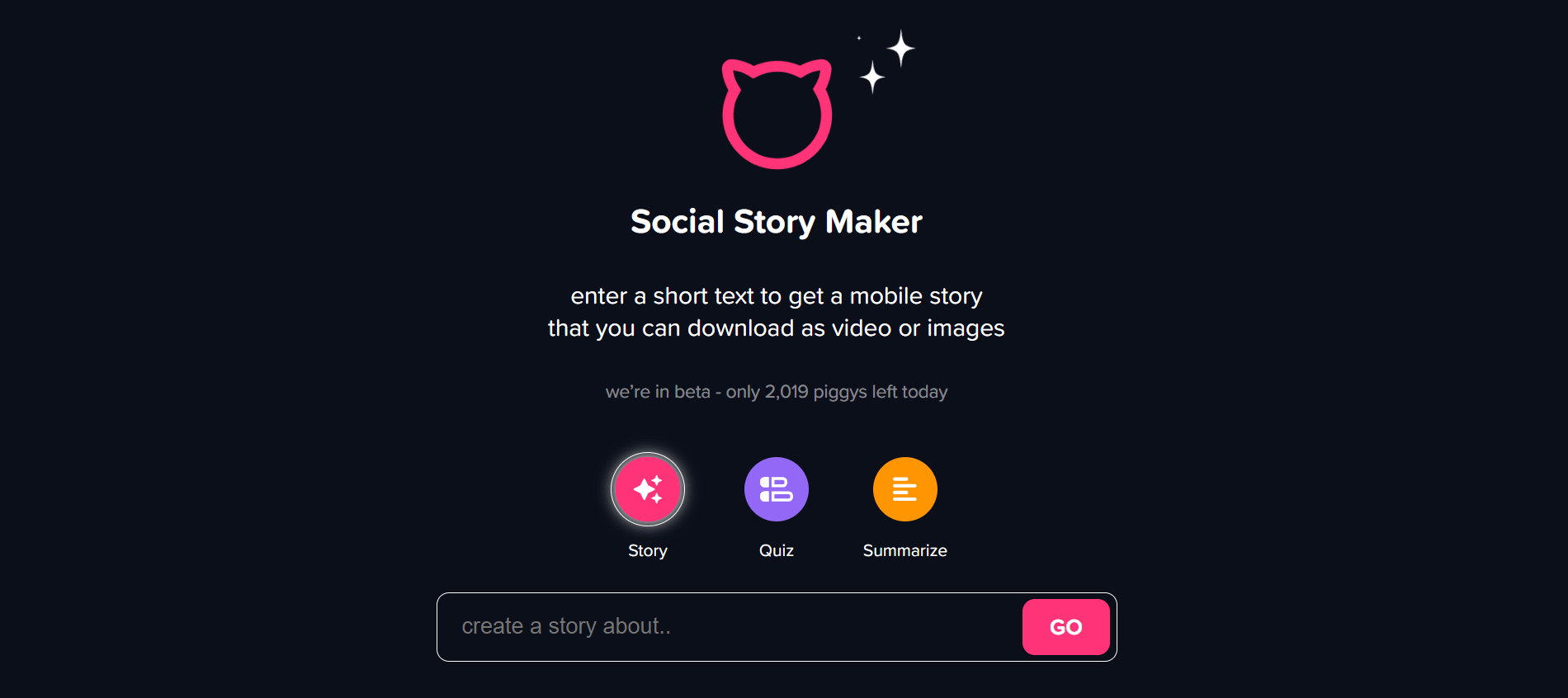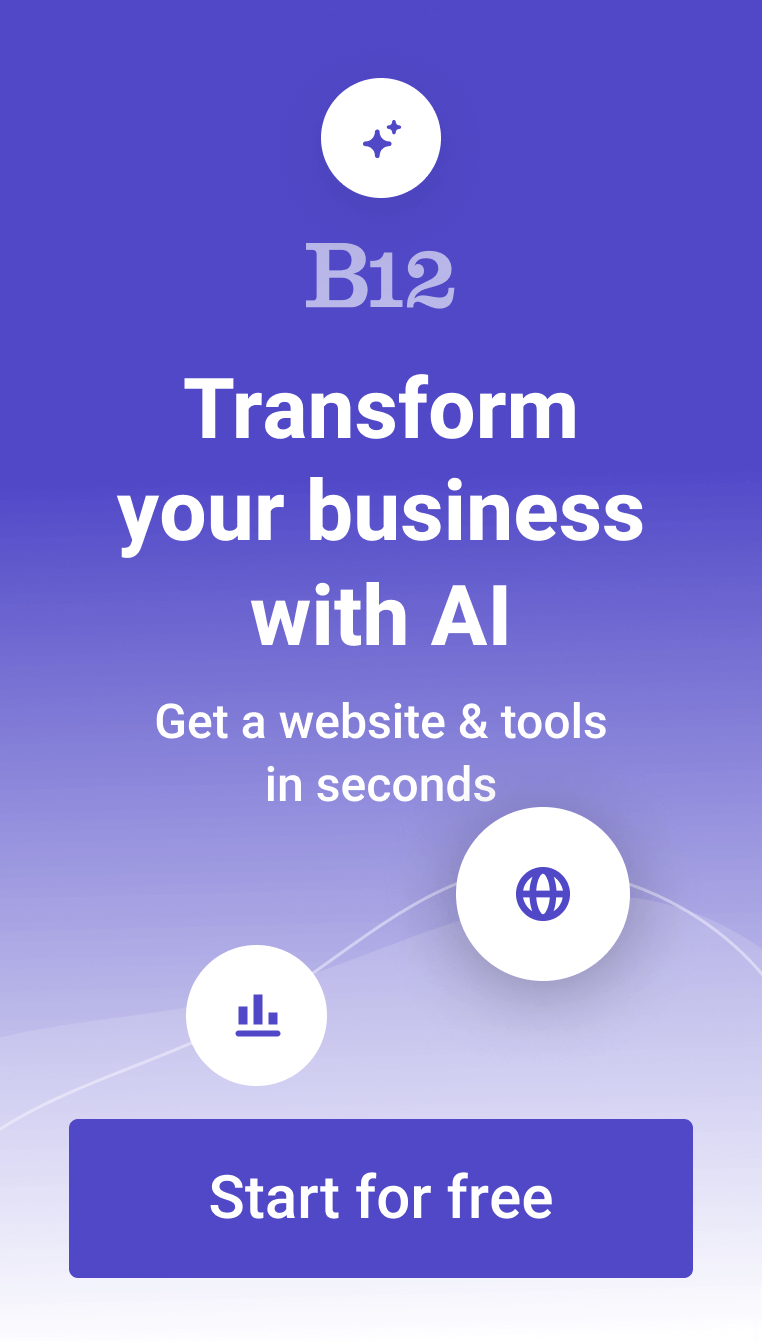 Piggy Magic is a handy AI content creator. With this generative AI tool, users can streamline and boost their content creation efforts. Desktop users and mobile users alike can use the tool. For its desktop version, it offers three amazing features: Social Story Maker, Quiz Maker, and Text Summarizer. Its offerings are beneficial for any content creator, businesses with a limited budget, or those who simply want to spice up their online content. 
Features:
Social Story Maker
Quiz Maker
Text Summarizer
Wide variety of stunning templates
Interactive and easily shareable content
Mobile version lets you create photo albums, invitations, greeting cards, and more
Mobile app has Piggy School, a resource center where users can learn how to maximize their use of the app 
FAQs:
What is Piggy AI?
Piggy AI is a generative AI tool that lets you produce engaging content, such as stories you can share on social media and quizzes. Available on both desktop and mobile, Piggy Magic lets you conveniently work on whatever device you're on. It's a handy app that simplifies your content creation. 
How does Piggy Magic work?
Piggy Magic is easy to use. For desktop, simply visit its website and choose the type of content you want to create (stories, quiz, text summary). Then, enter your prompt in the text box and it will generate your content quickly. It will send you the output to your email and it even includes an option for you to export the final product as images or videos. 
For the mobile version, you only need to download the app. The Piggy Magic app presents numerous content for you to generate. 
What types of content can Piggy Magic create?
With Piggy Magic, you can create various types of content that you can share on social media. The desktop version allows you to create stories and quizzes you can share on Instagram, Facebook, and more. Meanwhile, the mobile app gives you plenty of options. Easily create photo albums, invitations, greeting cards, lists, presentations, magazines, and newsletters. 
Is Piggy Magic free to use?
Yes! The best thing about Piggy Magic is that it lets you generate mobile-friendly content—all for free. This makes it a handy content creation tool for students, businesses with limited resources, or those curious about the app. 
What if the content generated doesn't meet my expectations?
If by chance that Piggy Magic generates content that doesn't meet your needs, don't fret. You can tweak your prompts and see if the resulting output matches your specifications better. Or you can also edit the content directly using the app.
The best AI website builder for businesses
Draft your business-ready website in only 60 seconds, with all the features you need to better attract, win, and serve your clients online.