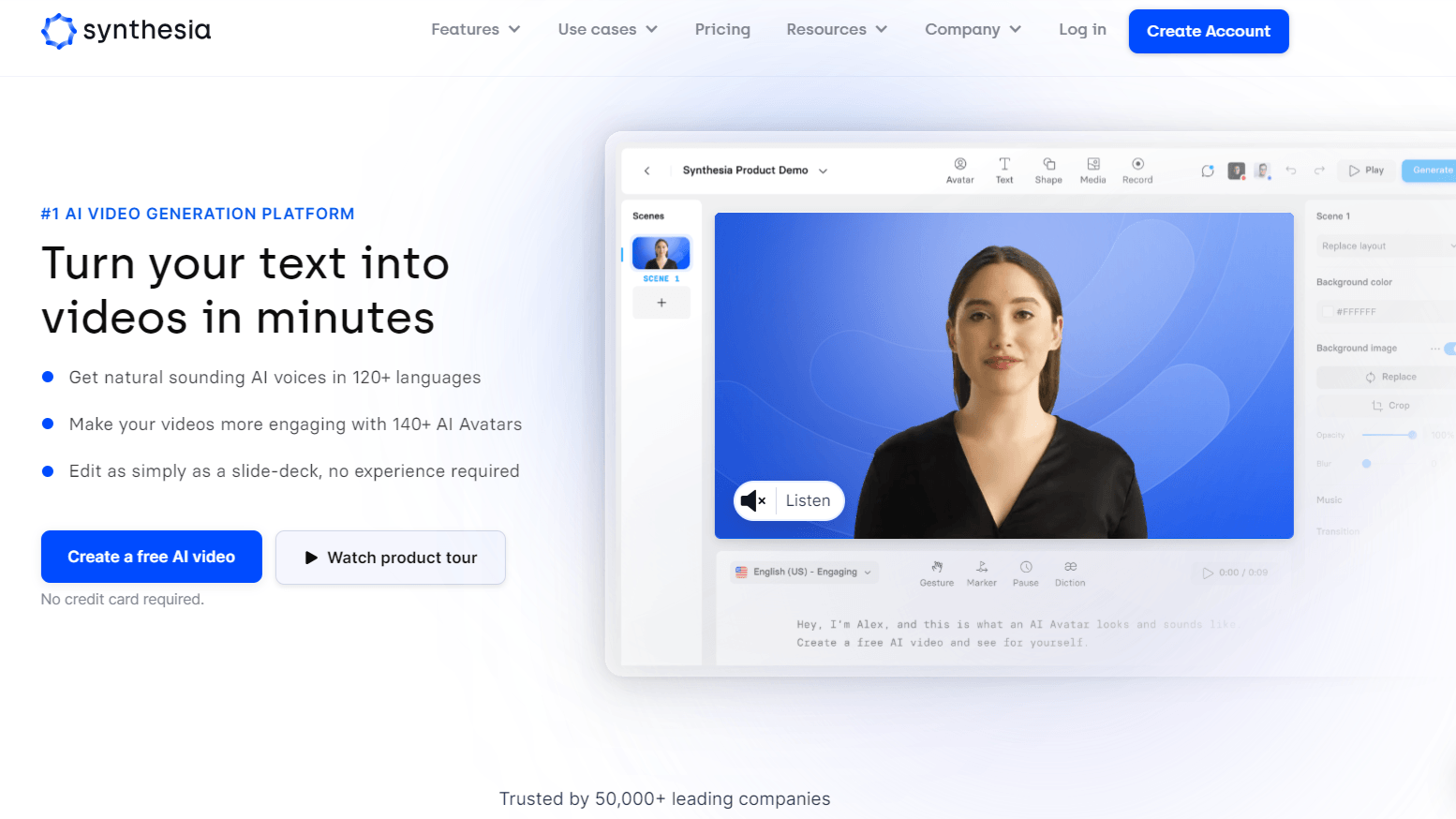 Tags:
Video Generation
Video Editing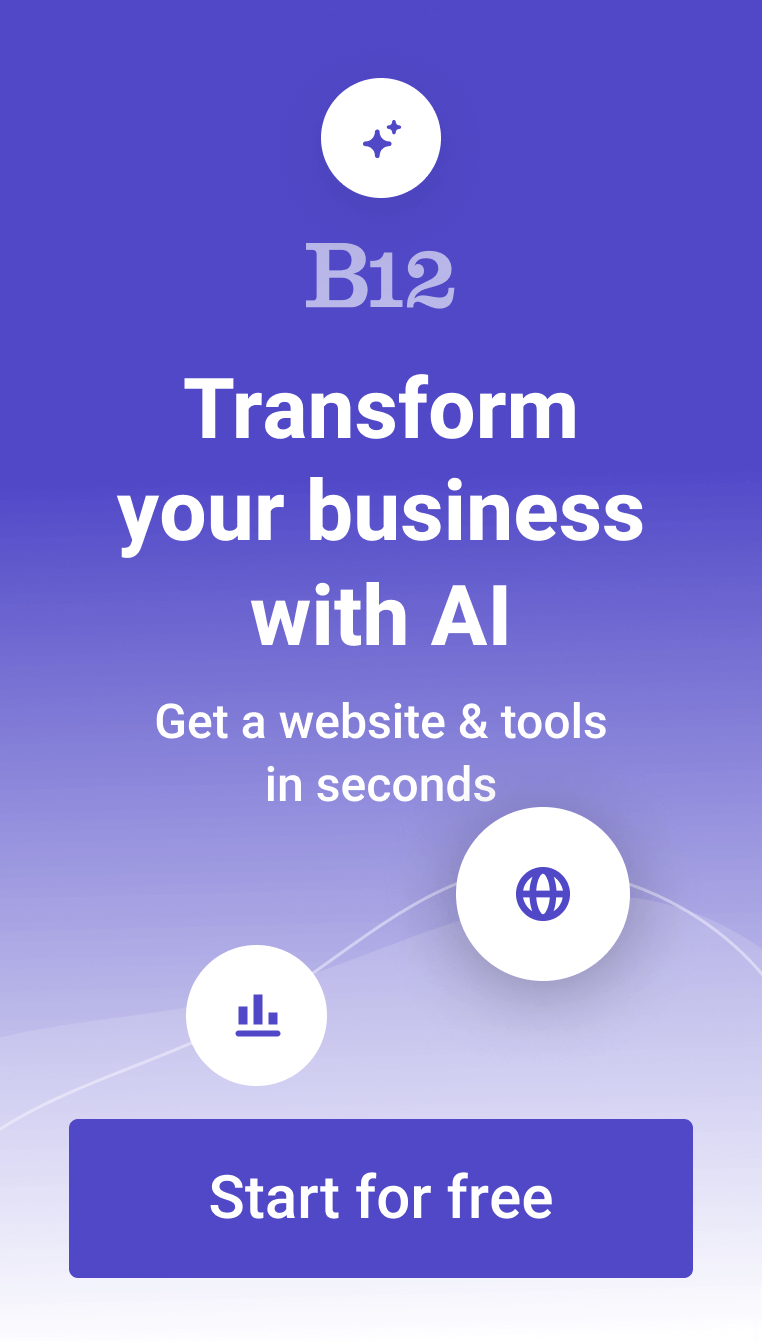 Synthesia is a cutting-edge AI video generation platform that simplifies video creation by converting text into engaging videos. No need for expensive equipment or technical expertise; Synthesia allows you to create professional-quality videos featuring human presenters directly from your browser. Businesses, marketers, and content creators can leverage Synthesia to produce high-quality videos that captivate and inform their audience efficiently and cost-effectively.
FEATURES:
AI Video Generation from Text
Easy and Professional Video Creation
Human Presenter Videos
Browser-Based Access
Cost-Effective Solution
The best AI website builder for businesses
Draft your business-ready website in only 60 seconds, with all the features you need to better attract, win, and serve your clients online.