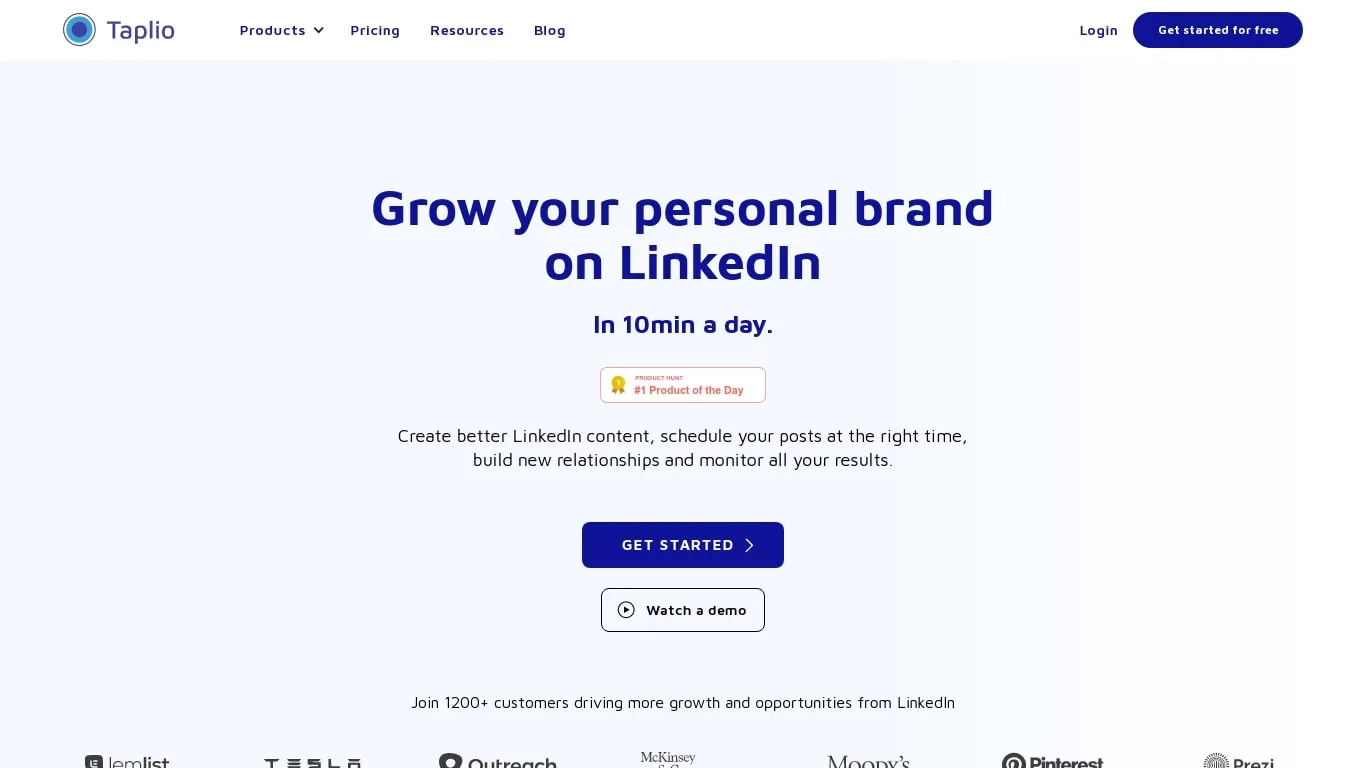 Tags:
Generic
LinkedIn
Post Generation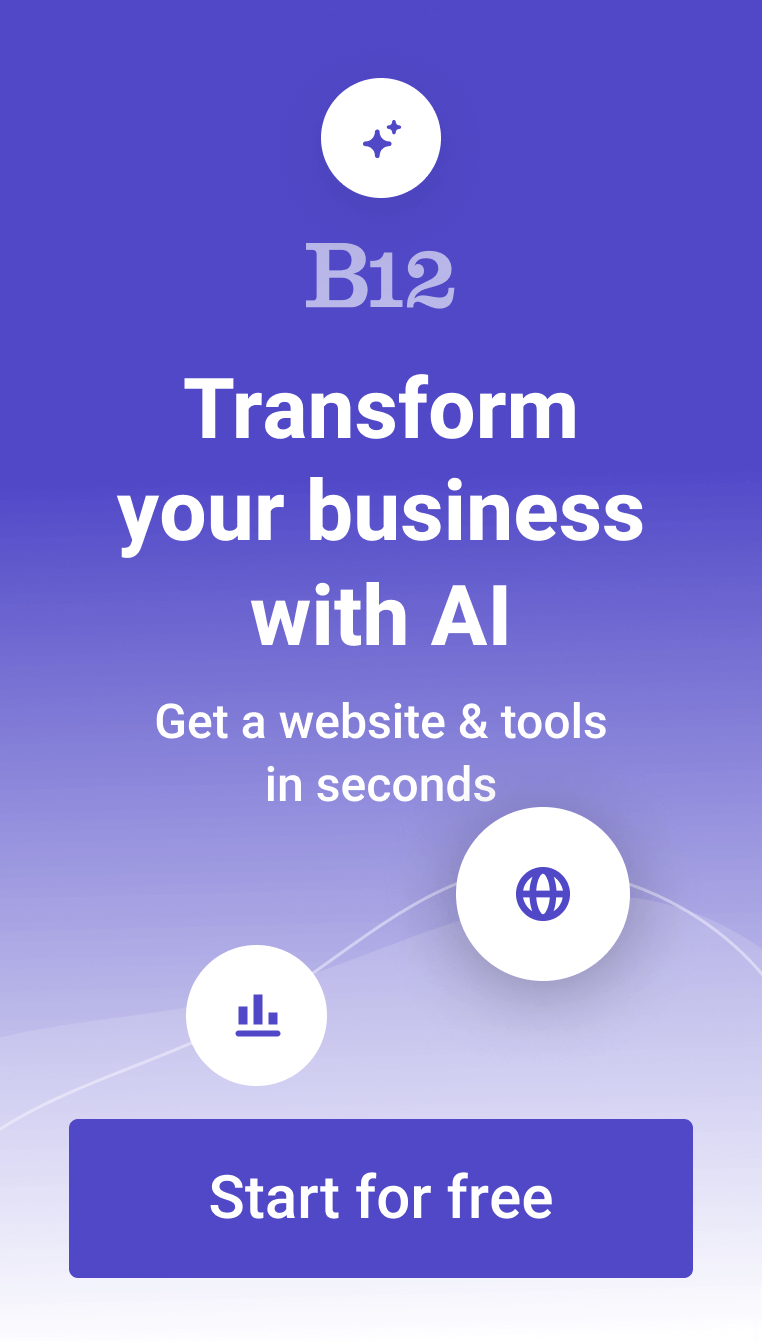 Taplio serves as the gateway to unlocking LinkedIn's full potential. This AI-driven tool streamlines the management of your LinkedIn profile, making it effortless to expand your network and seize new opportunities.
Whether you're amplifying your brand or enhancing your team's presence on LinkedIn, Taplio is the ultimate solution. It empowers you to curate exceptional content and conveniently schedule posts, elevating your visibility and interactions on the platform.
With over 850 million users, LinkedIn is a treasure trove for business expansion. Achieving significant impact is focused on something other than a vast audience; rather, the key lies in utilizing the right resources, such as Taplio.
Through its advanced AI capabilities, Taplio optimizes your time by furnishing innovative content concepts. This tool has garnered immense popularity among accomplished entrepreneurs, content creators, and marketers as an invaluable asset for cultivating their brands.
Top features:
AI content inspiration: Generate post concepts and fill your content schedule within half an hour. Enhance your abilities with guidance from your AI writing mentor.

Viral post library: Discover countless effective posts within your niche and gain insights from the elements contributing to their viral success.

LinkedIn Outreach: Forge strong connections by crafting compelling content and actively interacting with relevant profiles.

LinkedIn Analytics: Uncover insights into your performance and identify areas for improvement. Taplio offers a user-friendly interface that presents your LinkedIn Key Performance Indicators (KPIs) straightforwardly, enabling you to confidently make informed decisions.
Ready to harness the power of LinkedIn? Give Taplio a try with its free one-week trial!
FAQs:
How does Taplio distinguish itself from other LinkedIn tools?
Taplio sets itself apart by prioritizing two key elements: fostering authentic connections and producing top-notch content on LinkedIn. Unlike automated mass messaging tools, Taplio focuses on building meaningful relationships and creating high-quality content to engage with your network effectively.
Are all the features available in each Taplio plan?
Taplio offers a range of plans to cater to different needs. The Starter plan includes essential features such as post-inspiration, analytics, and post-scheduling. If you opt for the Standard plan, you'll also gain access to AI-powered tools and Relationship Builder features. For more comprehensive solutions and enhanced limits, the Pro plan includes all features from the Standard plan and dedicated support for your convenience.
Is Taplio a safe tool to utilize on LinkedIn?
Taplio is designed with safety in mind, aiming to help you create content and develop meaningful relationships on LinkedIn without compromising security. Some features may require the use of the Taplio Chrome Extension, which in rare cases, might conflict with LinkedIn's policies for third-party tools. However, rest assured that LinkedIn typically warns users before taking action, allowing you to use Taplio confidently.
How can Taplio enhance my LinkedIn strategy and content creation process?
Taplio empowers you to take your LinkedIn strategy to the next level. By focusing on building genuine connections and producing high-quality content, you can significantly increase your engagement and reach on the platform. With the AI-powered tools and Relationship Builder features in the Standard and Pro plans, you can optimize your content and networking efforts for even greater success.
What makes Taplio's Relationship Builder feature unique?
Taplio's Relationship Builder is a standout feature that goes beyond automation. It enables you to nurture and cultivate authentic relationships with your LinkedIn connections. By fostering genuine interactions, you can strengthen your network and create a more meaningful impact on your audience.
Can I rely on Taplio's analytics to measure the success of my LinkedIn content?
Taplio's analytics provide valuable insights into your LinkedIn posts and content performance. You can fine-tune your content strategy and optimize your posts for maximum impact by analyzing engagement metrics and audience behavior.
How does the Taplio Chrome Extension enhance the user experience?
The Taplio Chrome Extension is a valuable addition to the platform, facilitating seamless access to certain features and enhancing user experience. However, it's essential to be aware of LinkedIn's policies for third-party tools and the potential warnings they might issue, although using Taplio responsibly ensures a smooth and productive experience.
The best AI website builder for businesses
Draft your business-ready website in only 60 seconds, with all the features you need to better attract, win, and serve your clients online.