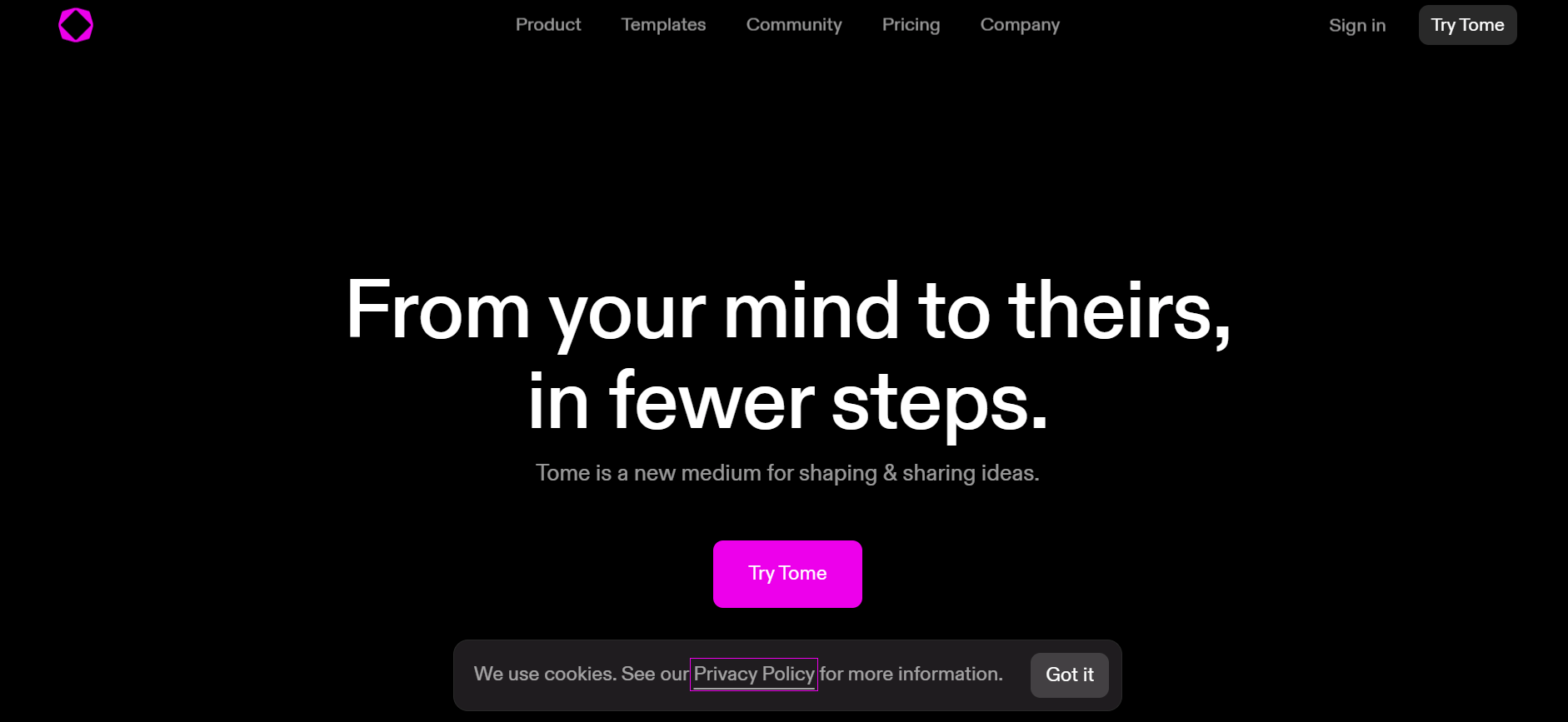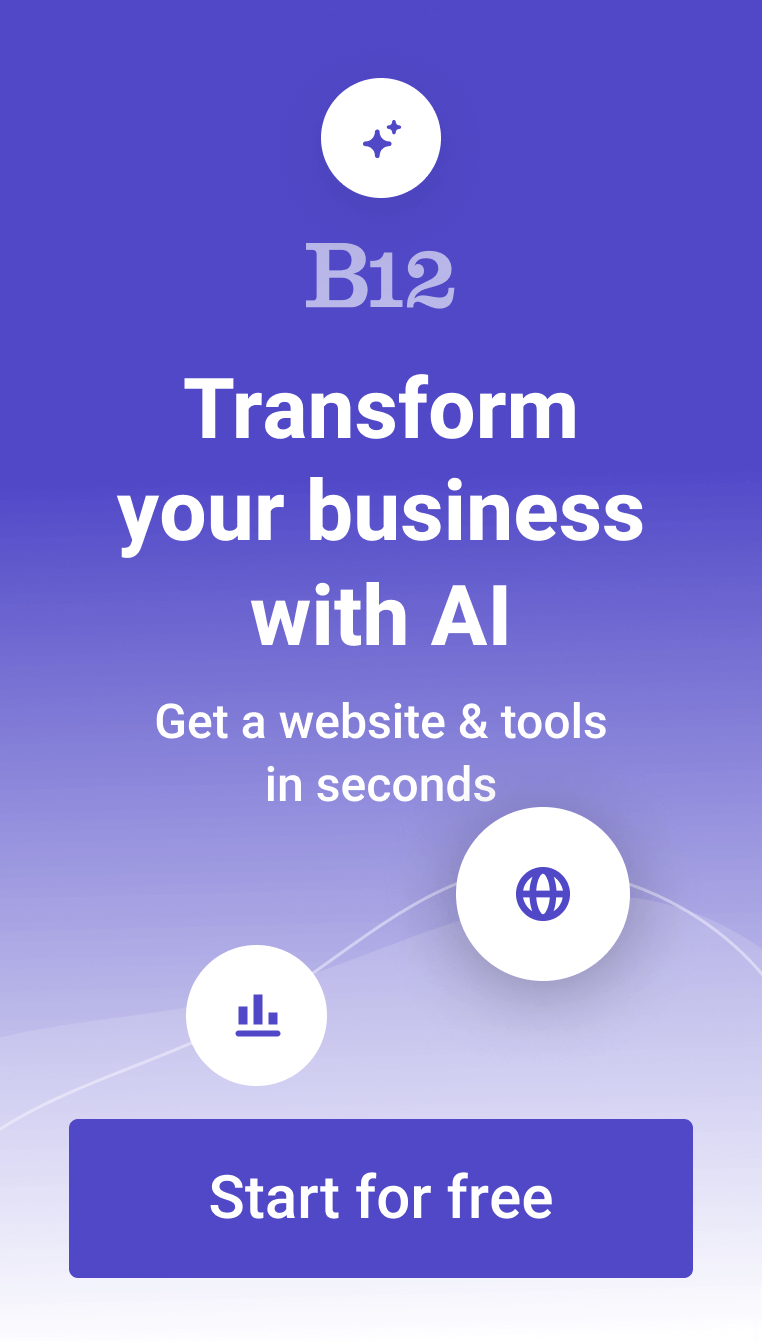 Tome helps you streamline the process of creating engaging slides. Whether for business presentations, educational matters, personal use, or other settings, Tome makes it easy for you to craft cohesive slides. This AI tool calls itself a "multimedia canvas" that helps users unleash their creativity and get their message across through a compelling deck. It acts as a springboard for your ideas, suggesting outlines and layouts that will help you articulate your concepts and thoughts. 
Pricing: Freemium
Category: Text and image generator
Features:
Generates slides, mood boards, and more via users' prompts
Image generator according to your text
Interactive elements (3D and animation, videos, analytics, social media)
Responsive layouts and themes
Interactive embeds through integrations
Immersive, mobile-friendly experiences
Wide array of templates
FAQs:
What is Tome AI used for?
The Tome AI tool is versatile and can be used for various applications. Need to create a presentation for a business meeting or maybe some awesome slides for a class? Whether for educational, business, or personal purposes, Tome has got you covered. Use it to make perfect presentations that resonate with your audience. 
Is Tome AI worth it?
Definitely. Tome AI is worth giving a shot, particularly if you have a hard time making your slides from scratch. Tome lends you a helping hand in slide creation, saving you precious time and effort. With Tome, you not only get beautiful outputs but also increased productivity and reduced working time. 
How to get Tome AI for free?
To get Tome for free, you only need to sign up and create an account. The Free plan is great for students and brands with a limited budget or want to try out the tool first. Tome AI also offers paid plans if you're interested in premium features, such as turning off the Tome branding and a personalized template setup. 
Is Tome AI free for students?
Students can choose Tome's Free plan to try out the tool for themselves and leverage its advanced features to make presentations. The Free plan comes with 500 AI credits, which students can use to generate text, images, and narratives through AI. 
Can I download PPT from Tome AI?
Tome allows users to export their creations as PDF files. As of writing, you can't export presentations from the Tome platform to PowerPoint. In addition, only premium users (those subscribed to Pro and Enterprise tiers) can export slides as PDFs.  
How do I make a Powerpoint in Tome AI?
Making a presentation using Tome is pretty straightforward. Once you've created your account and you're in the dashboard, simply click "Create." A menu will pop up where you can enter your prompt to start the process of making your slides. For instance, your prompt could be "Create a presentation for a product launch." The tool will then give you an outline and title that fits your topic. Once you're happy with the outline and title, you can click "Continue" and it will generate your slides complete with text and images. You can further tweak the slides to match your needs and requirements. You can also add interactive elements such as tables, gifs, videos, social media links, and more. 
The best AI website builder for businesses
Draft your business-ready website in only 60 seconds, with all the features you need to better attract, win, and serve your clients online.