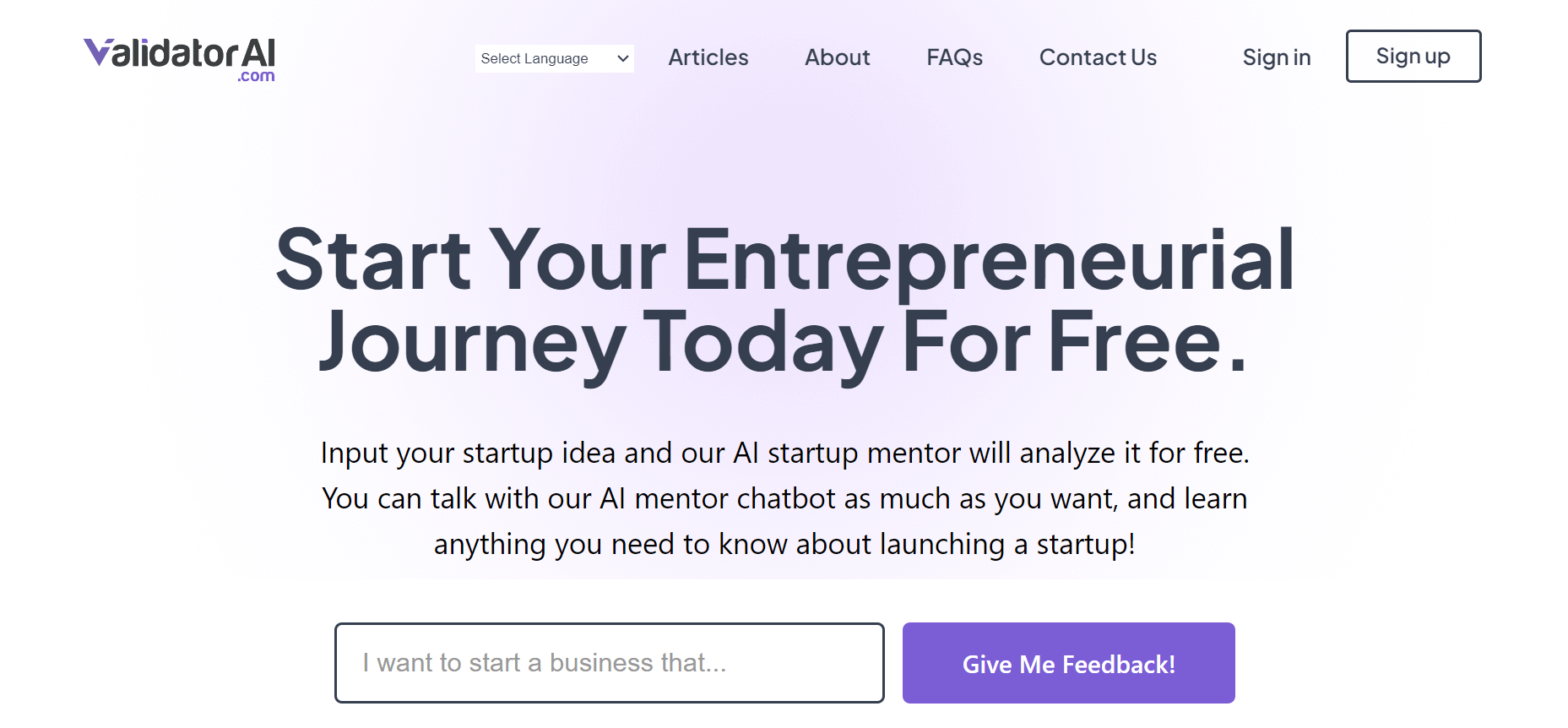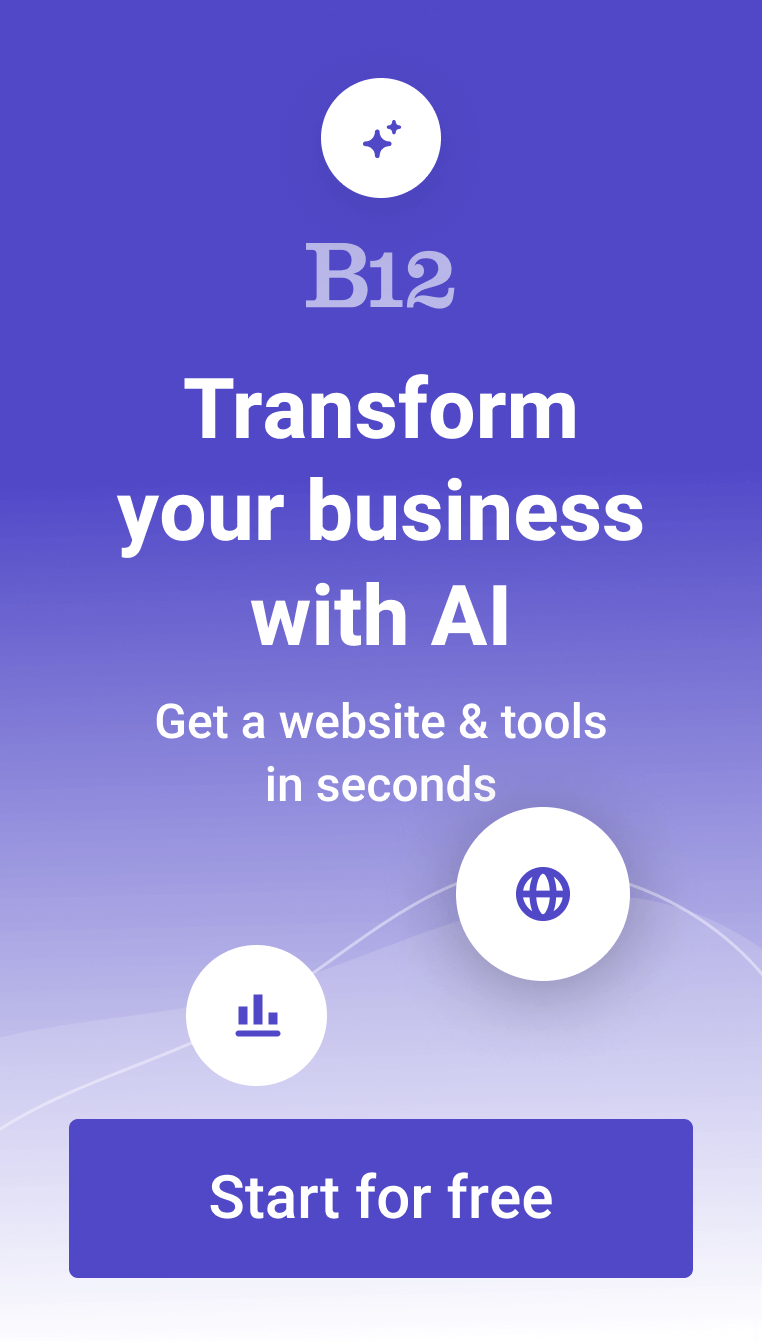 Get instant feedback on your business ideas with Validator AI. This AI tool features an AI startup mentor that analyzes your entrepreneurial idea for free to give you a sense about your business idea's feasibility. Validator AI's mentor chatbot gives actionable advice and insights that can help you jumpstart your business. You can figure out considerations you may have not taken account of yet. 
FEATURES:
AI startup mentor chatbot 
Easy and intuitive interface
Can ask unlimited questions 
Trained on data from thousands of startup businesses and angel investor criteria
Multi-language support
FAQs:
What is Validator AI?
If you need solid advice for your business idea, then Validator AI comes in handy. This tool will help you analyze your startup idea and adequately provide an assessment regarding its feasibility. It works as a startup mentor chatbot that's easy to use. 
What are the benefits of using Validator AI?
There are numerous benefits to using Validator AI. Firstly, it gives you access to instant feedback at no cost at all. Get the insights you need to gauge whether your business idea works or whether you need to tweak a few aspects of it. A second benefit is that Validator AI doesn't charge you for every advice it gives. Its provided insights are also actionable, giving you ideas on how to move forward with your entrepreneurial idea. 
Who should use Validator AI?
Validator AI can be used by anyone. It benefits entrepreneurs who want to test out their new business ideas and figure out how to launch their startups. It's also beneficial for students who may need some instant feedback and insights for their school projects. Essentially, anyone with a business idea can gain a lot from utilizing the tool. 
Is Validator AI accurate?
Validator AI has the capability to provide accurate insights and information, especially since it's been trained on data from thousands of startups. However, it's important to note that while Validator AI can give accurate insights, it's not a perfect tool. For instance, it won't be able to accurately predict whether your business idea will be a guaranteed success or not. 
How do I get started with Validator AI? 
Getting started with Validator AI is easy. Simply visit the site and create an account. Once done, type your business idea in the text box and click "Give Me Feedback." The chatbot will then provide its insights based on the information you've given. 
The best AI website builder for businesses
Draft your business-ready website in only 60 seconds, with all the features you need to better attract, win, and serve your clients online.