Launch an online presence that makes it simple to attract, win, and serve clients
B12 uses AI and experts to quickly set up your website, scheduling, payments, email marketing, and more.
Get started for free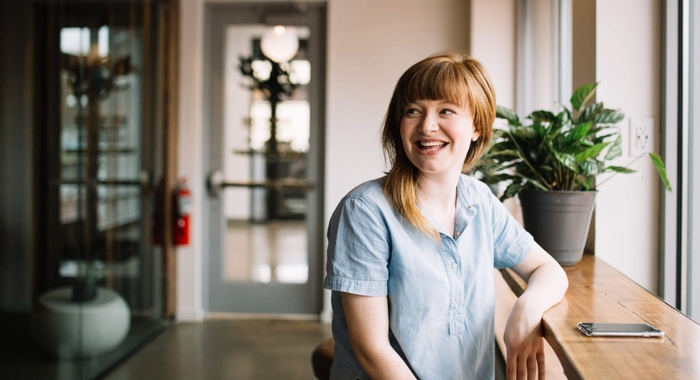 8 tips for building a better law firm website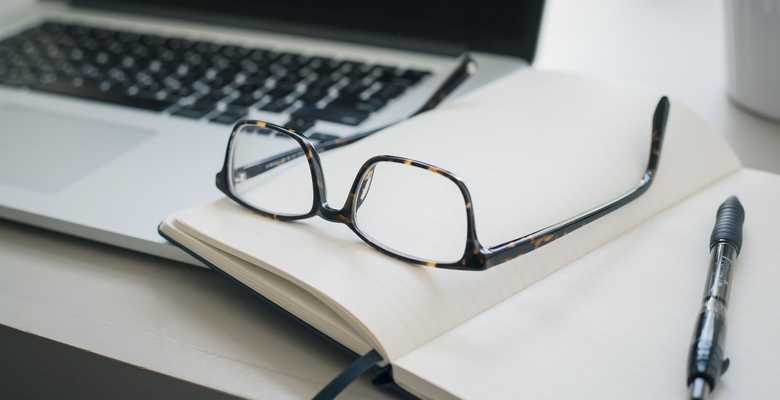 These fundamentals for law firm websites help you attract and keep clients engaged.
---
From an early age, we're taught never to judge a book by its cover. But, unfortunately, that rule doesn't apply to your website. Potential clients rely on your law firm's website to gauge your credibility and expertise. So, does your website attract new clients? Does it convert?
If you struggle to bring in new clients through organic conversions, it may be time to address the elephant in the room: your outdated web design from years ago. 
It's time to evolve your website to ensure it's attracting new clientele. Based on our experience designing user-friendly, high-performance legal websites, here are eight web design best practices we suggest you start with.
8 best practices for a better law firm website
1. Simplify navigation
If a visitor lands on your website and finds it difficult to navigate, chances are they're not going to stick around. In digital marketing, this is known as your bounce rate. The higher the bounce rate, the greater the likelihood that your website isn't solving searcher queries. 
So what can you do about it? Your first step should be to simplify navigation. For example, add clear and concise headers, menus, and page titles. This will help your visitors quickly find the information they are looking for and reduce the risk of them finding it elsewhere.
You can also improve menu functionality. Use a simple menu layout with easily accessible options, and ensure this is displayed at the top of the page. 
When in doubt, simplify the navigation. Make it as simple as possible to find information on services, prices, contact information, and other popular content. Test your website several times, and make it easy to navigate on mobile and desktop.
2. Keep it up to date
We've all landed on a website that looks as if it's straight out of 1999. Unfortunately, a website with an outdated design and irrelevant information can do much more damage than you'd think. 
Especially when it comes to legal websites, clients now expect much more from their law firms. So do search engines, which use content and user experience, among other things, to rank your website on Google, Bing, Yahoo, and more.
Keep your website updated with fresh content, including news, articles, and client testimonials. Timely, relevant content feeds the search engine algorithm and showcases your work to new and prospective clients. 
Create a schedule for updating your website's content. We suggest dedicating one day a month to content production, whether it's writing blogs, adding new pages, or updating old ones. Better yet? A content management system (CMS) can greatly help keep your website up-to-date by allowing you to schedule posts out far into the future. 
With CMS and other invaluable tools, you can spend more time doing what you are trained to do and less time fussing around on content production. To free up your time without sacrificing the quality of your content, consider working with an expert copywriter with experience writing effective web copy for law firm websites. 
B12 helps lawyers build professional websites, which includes monthly content services from expert copywriters and SEO specialists. Even if you've never written website copy before, we'll guide you through every step of the process before you launch. 
3. Make it beautiful
When it comes to websites, design is everything, and it plays a critical role in conversion. Even if you are building a website for a law firm, it doesn't have to be boring or look overly corporate.
At the end of the day, the goal is to capture your firm's unique value, branding, and mission while still keeping it professional. The design should help instill trust while showcasing what makes your firm unique.
Hero images, smart CTAs, visual hierarchy, and professional-quality imagery are a few techniques you may want to incorporate to boost conversions. When done right, these features draw your audience in, make an emotional connection, and increase leads.
But design isn't everyone's specialty. This is why we built B12, an AI-powered online business platform that creates industry-specific draft websites in seconds. B12 website drafts are both beautiful and professional — and follow all the best practices of modern legal web design. We help you customize your branding, logos, and copy before launch to ensure your new website fits your firm's unique perspective.
4. Use clear and concise language
Your website is no place for legal jargon. In fact, if you rely on overly technical legal language, you'll likely increase the bounce rate and decrease conversions. Because even though you are selling law services, chances are your clients are not lawyers. 
To simplify language, we suggest first specifying your target audience. Who are they? What level of education do they have? Where do they come from? What emotions will speak to them? 
Then, use your ideal client to write copy that is both clear and easy to understand from their perspective. You may even want to include a glossary on your site or briefly define terms mid-copy.
Here are a few guiding principles to get you started:
Keep sentences short and paragraphs shorter
Use language that works for your average reader
Break down information into easily digestible chunks
Use images, graphics, and videos to help explain complex topics
Provide helpful resources such as FAQs and glossaries
5. Highlight your areas of expertise
Showcasing your area of expertise goes beyond just detailing the type of legal services you offer (e.g., real estate, family, immigration, etc.). You also need to highlight the benefits clients can expect from working with your firm over a competitor in the same field.
Maybe that means providing personable customer service or rapid results. Or, perhaps you have a high rate of success or excellent testimonials. These are all worth showcasing front and center on your website. 
Don't make potential clients find it out on their own because they won't. Instead, you need to tell them loudly and proudly why your law firm is the best in the business. 
Use keywords and language that reflect your skills, authority, and industry knowledge. Highlight qualifications and experiences to build trust with old clients and new.
6. Offer helpful resources 
Your website should be more than just a contact form. It should also provide helpful resources such as articles, blog posts, and even eBooks.
You can share these resources as pop-up notifications on your website, on social media, or email newsletter. Free resources build you up as an authority in your field and demonstrate your expertise.
Resources also provide the added benefit of website content. Relevant and informative content convinces Google you know what you are talking about and slowly grows your organic search volume. The more useful content you publish, the better for your search rankings.
7. Add a dash of personality
As you design your law firm's website, you have the opportunity to connect with clients on an emotional level. But it's hard to do that with generic copy and overused stock images.
Despite looking for a lawyer online, most clients still look for a human connection, someone to give them peace of mind. They want reassurance that they will work with a lawyer who cares about their experience and results.
To inject personality into your website, write unique, custom copy to tell your story. Use emotive words and make connections to your local community. Investing in professional photography is also highly recommended. Get headshots, office shots, and lifestyle shots to use throughout your website. 
Well-written web copy and professional media assets work together to draw clients into your story. It helps convince clients that they align with your values as a law firm. So, ditch the generic copy and stock images. You'll attract and convert more clients if you have personality. 
8. Keep it simple 
When it comes to web design, less is more. Today's best designs are incredibly simplistic, with limited text and big, bold images. 
Therefore, we recommend keeping your legal website simple. Avoid overloading your site with too much text or distracting graphics. Visitors who can't decipher the key details within a few seconds will likely head elsewhere. 
Don't believe us? Google actually commissioned a study on this very subject. It determined that "More complex websites are perceived as being less beautiful than less complex websites." Websites with low visual complexity were highly appealing to viewers.
We've taken this to heart. The B12 website builder creates visually stunning websites that are sleek and user-friendly. Our AI design technology generates a powerful draft that reflects your industry and niche. Then, we dial in the details with a team of design experts. We leverage AI technology with human creativity and an eye for beautiful design.
Attract more legal clients with a professional B12 website
Does your law firm website need a facelift, but you don't have time to build it from scratch? That's where B12 comes in.
Our AI-powered platform does all the heavy lifting for draft creation. Once our AI builds the foundation, our in-house experts help you personalize the rest to suit your brand and target audience. Whether you need help with SEO, copy, or design, we can help.
Plus, B12 doesn't stop with just the web design. Our platform integrates features like online scheduling, payment options, and email automation, which make it easier for online professional service providers to connect with and serve clients. 
Don't struggle with confusing DIY web development or expensive agencies. Instead, trust the experts at B12 to help you build a professional, effective website for your law firm.
Have professionals create an industry-specific website for you
Preview your new B12 website in 60 seconds
Spend less time on your website and more time growing your business
Let B12 set up your professional online presence with everything you need to attract, win, and serve clients.
Get started for free