Launch an online presence that makes it simple to attract, win, and serve clients
B12 uses AI and experts to quickly set up your website, scheduling, payments, email marketing, and more.
Get started for free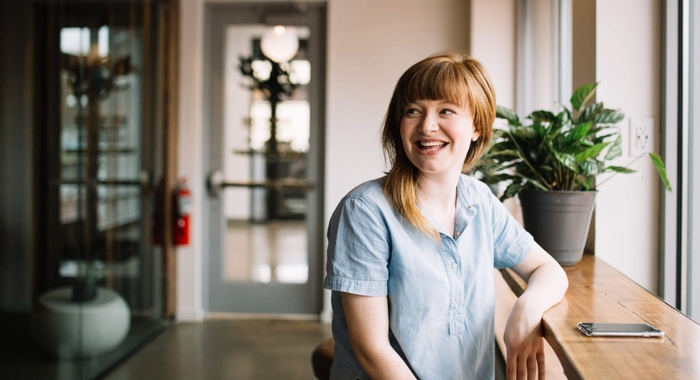 Why every professional services business needs online appointment scheduling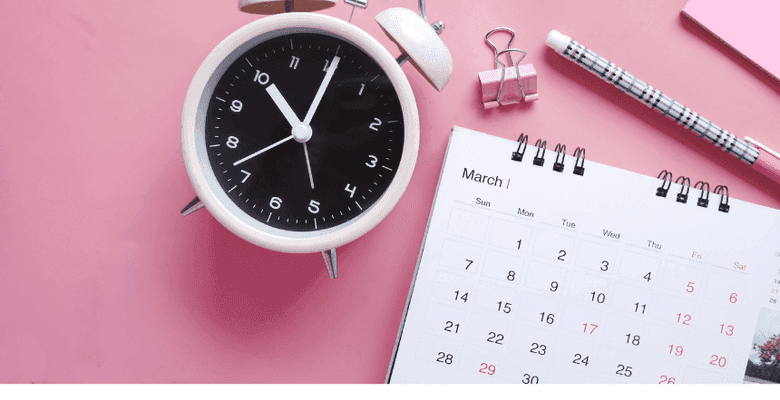 Capture new leads and easily onboard clients by adding online scheduling software to your web presence.
---
Running a company in today's world means balancing constant availability for clients with setting boundaries as a business owner. You want to be responsive and accessible to prospective clients without spending your life with one eye on your inbox. Appointment scheduling is one of the most critical aspects of your onboarding process and time-consuming daily tasks. The sooner you can talk to, or meet with prospects, the more likely the conversion. But potential clients can disappear when you're caught in an email back-and-forth trying to schedule appointments for calls.
Depending on the size of your company, managing your (and your teams') schedule by pulling prospects from a single online form submission can cause confusion and mistakes. Transform your onboarding process by automating it with online scheduling software.
What is online scheduling software?
If you're relying on a single online contact form for everything — questions, comments, networking, and onboarding — you're spending a lot of your workday sorting through and responding to emails. On a basic level, online scheduling software allows your website visitors to schedule appointments with your company. In diversifying your contact streams on your website, online scheduling forms divide high-value prospects from general inquiries.
Prospects who are serious about working with your brand will want to book a consultation or appointment immediately. You won't waste time in an email chain trying to "sell" a prospect who's ready to book your services. There are myriad benefits to including appointment scheduling on your website.
How can online scheduling benefit my business?
Many business owners hesitate to change their appointment scheduling practices because they consider their system "good enough." There's always a learning curve with new software or practices. However, online scheduling software doesn't require any technical know-how to set up or use. The benefits range from improving your team's workflow to reducing errors and improving your bottom line.
Offer 24/7 availability without being available 24/7
It's hard not to love the convenience and instant gratification of the internet for things like auto-ship, ordering delivery through apps, and deal-hunting. But when your prospects expect instant responses, even on nights and weekends, it obliterates your work/life balance and cultivates an always-working culture. Setting boundaries with your time can feel as though you're letting the competition gain an edge. But with online scheduling software, you present 24/7 availability to prospects while you're working on other projects, logged off for the day, or even on vacation for a week.
Eliminate the back-and-forth and human error from email chains
No matter how streamlined you think your current appointment scheduling system is, it still requires three to four emails to set up and confirm an appointment. Often, it can take a lot more, as you and a prospect compare calendars. The longer email exchanges go on, the greater the likelihood of an accidental double booking or losing the lead.
Online booking software only shows prospects your current availability, and the scheduling onus is on the client.
Prospects schedule an appointment at the best time for them
Scheduling requires compromise. If you have a busy schedule, prospects may feel hassled and put out trying to work with your limited availability. If you're exchanging emails and a potential client takes too long to respond, you may have already booked their preferred meeting time. You could lose out on other prospects holding a booking for someone who never gets back to you.
With a scheduling interface on your website, prospects book appointments when they're ready, at a time that's convenient for them. That way, business owners aren't juggling multiple clients who aren't committing to an appointment and may feel inconvenienced by limited availability.
Never spend another minute scheduling and organizing your calendar
The minutiae of running a business can bog down your workday. Wondering where the time went and feeling unable to make headway on long-term projects shows that maintaining company operations takes up too much of your workday. Your time is worth more than endless emails with prospects and clients to schedule appointments or send confirmations.
You can use the hours spent scheduling your work week or month to grow your business and develop long-term goals. Your clients self-schedule, so your workday is planned without a single email sent.
Present a professional experience to your clients and prospects
Offering the same amenities as corporations and national brands communicates to clients that you're an established, professional company that values their business. Your website is the first impression your company makes on a prospect. Being well-designed and easy to navigate makes your onboarding process more manageable and builds trust with your clients.
Online scheduling software shows that you take both your time and the client's time seriously. When you dedicate yourself to showing up prepared and ready to provide exceptional client experiences at your meetings, your website should do the same.
Automation is the key to breaking through to the next level
Regardless of your company's size or how long you've been in business, you need time and resources to plan your breakthrough to the next level. Automation is essential: whether you want to grow your territory, service offerings, or team size. Using online scheduling software, you can automate your availability and meetings.
Send reminder emails: automated email reminders go out before appointments at an interval you set.
Handle cancellations: instead of interrupting your workday to cancel an appointment and re-open availability, clients can do it through your website.
Sync your calendars: connect your appointment scheduling calendar with the rest of your workflow and review your workweek in just one calendar location.
Easy rescheduling: when something comes up, you and your clients can reschedule through the software.
While none of these things may take up a significant portion of your day, combined, they can prevent you from establishing workflow. Instead of getting bogged down in the mundane, start growing your brand and achieving your long-term dreams.
Find the right online scheduling software for your business
Soon after realizing how critical automated appointment scheduling is for your company, you'll discover how many brands of scheduling software are out there. Not all appointment schedulers are made equal, so you want to find one that offers these essential features to get the most out of the software.
You can customize the calendar to your preferences
Online scheduling doesn't reduce the stress of planning your workweek if you can't control every aspect of your availability. You want to be able to set the number of appointments you take per week, including downtime between clients and multiple bookings per hour if you have a team working with you.
If you only want to offer consultations for new clients for a few hours two days a week, you need to set your calendar to reflect that. Look for online scheduling software that lets you customize availability by service. Your schedule won't be open to the world; it's your preferences that set the calendar.
It integrates seamlessly with your website or is native to it
You don't want to direct clients to a secondary website to schedule time with you. You may lose out on prospects who find it a hassle, especially if it requires them to sign up for an account with a calendar hosting site.
The more aspects of your business you can keep on your website, such as service description, scheduling, contact, and even ecommerce, the better.
It's easier for your clients and allows you to keep branding consistent. The more integrated features on your website, the greater the trust built between you and prospects.
You're asking them to interact with you, not a third-party calendar program.
Because integrations are never 100 percent reliable, finding a website with native scheduling capabilities is the best option. There will never be code updates or connectivity issues; scheduling is an on-page feature, like a contact form.
Get built-in scheduling software with your B12 website
B12 brings professional services businesses online in 30 days, providing a professional website and powerful expert-built online tools that help you serve clients. B12's experts optimize your online business so that you dominate in search engine results, simplify your client onboarding, and offer essential features to attract and keep clients, like online scheduling software.
Get to know the B12 Online Scheduling
B12's integrated appointment scheduling makes it easy for business owners and clients to work together and communicate. Easy-to-navigate Online Scheduling automatically matches your website, so booking appointments is a seamless part of your online experience. There is no coding required and Online Scheduling includes a collection of powerful features:
Email notifications: instant emails when a client books, cancels, or reschedules: no delay or complicated third-party login required.
Simple organization: view my calendar, appointments, or even client-view to get a feel for the upcoming week.
Client information: keep contact info, past and upcoming appointments, and notes in one place with B12's scheduling software.
Highlight your range of services: let clients browse your services and book all in one place, making onboarding seamless and effortless for prospects.
Stay in control: Set your availability and control appointment length, the time between appointments, and more by the minute.
Online Scheduling is part of B12's all-in-one solution for professional services
B12 takes the hassle and busywork out of running a business. You present a professional face to your clients while eliminating the time-consuming emailing, invoicing, and updates from your workday. When you build with B12, you automatically get the must-have features for running a modern service business.
Have experts build a professional site for your business
B12 offers professionally designed and built custom websites, no difficult-to-navigate templates, or compromising your vision because of cookie-cutter features. Get a site that delivers the information you need in your brand's voice and aesthetic. From single web pages to multi-page, e-commerce-enabled sites, share your vision with the world and attract high-value clientele.
Get ongoing search engine optimization (SEO)
While your website is your virtual storefront to the world, SEO gets that website in front of the correct audience. On-page and metadata optimizations ensure your business is on the first page of search engine results for relevant keyword searches. Your site will receive optimization by experts for high-traffic phrases and ongoing blog posts to drive visitors to your site.
Customize your site's contact forms for automated onboarding
The contact forms on your website are a crucial component of your onboarding process. They let you collect relevant information before meeting with potential clients and separate high-value prospects from general inquiries. With customizable forms, you can automate your onboarding process and generate leads from your website 24/7.
Don't limit your form's input fields to name and contact information, but get an introduction to the client's budget, project, and expectations. A detailed onboarding process built from a customized form reduces future miscommunications and client churn.
Send invoices and accept payment digitally
It's easy to lose an entire day by sending invoices, tracking down past-due payments, and negotiating payment options for your clients. With integrated invoicing and payment collection as part of your website, it's automated, so you're free to focus on more important things, like running your business. Automate invoices by the week, month, or quarter, and collect payment right on your site, offering your clients unparalleled convenience while giving yourself peace of mind.
B12 makes running a business easier
No matter what industry you're in, having a website is an essential part of doing business in the world today. It presents your brand to the world, shows your products and services, and relays your company story. But an expert-designed website is also a powerful tool for generating leads and automating your company's day-to-day operations. Gather daily operations into one place:
Client Intake
Contracts
Scheduling
Invoicing
Online Payments
You can eliminate all the open tabs from your browser and access everything you need to know about your prospects and clients by using B12. Keep critical information sourced from contact forms, the online scheduler, and invoices in a single location.
B12 lets you present a professional, authentic brand to the world and eliminates the hassle and busywork of running a business so you can focus on doing the thing you love.
Launch a new website that includes online scheduling
See a 60-second draft of your new website, then add a scheduling page that matches the rest of your site.
Spend less time on your website and more time growing your business
Let B12 set up your professional online presence with everything you need to attract, win, and serve clients.
Get started for free