Launch an online presence that makes it simple to attract, win, and serve clients
B12 uses AI and experts to quickly set up your website, scheduling, payments, email marketing, and more.
Get started for free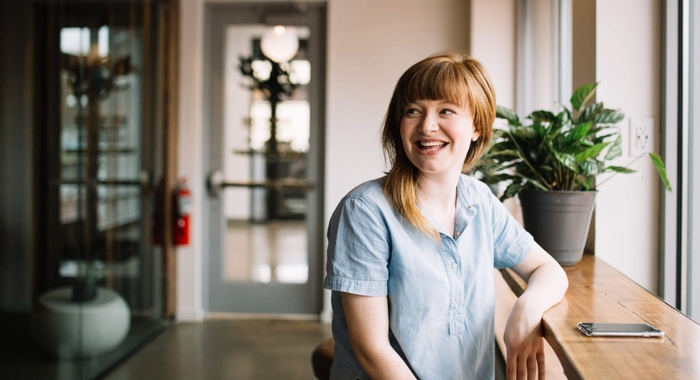 Best online contract signing tools for small businesses in 2023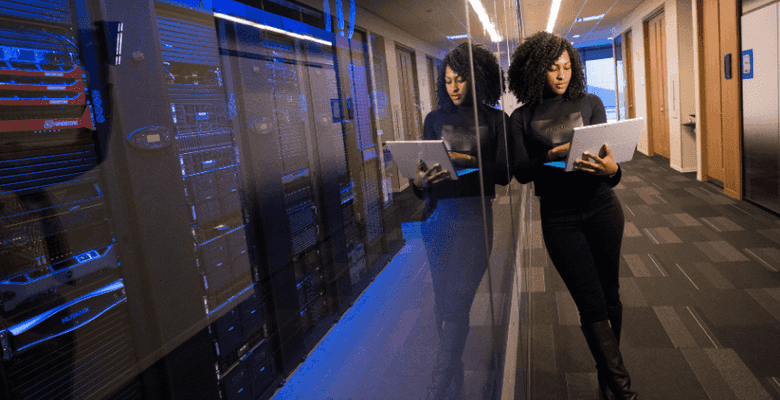 Learn all about implementing e-signatures for your small business and our top picks for the best online contract signing tools in 2023.
---
It's the digital era, and everything has an electronic version. The world has gone digital from online shopping and video calling to the complete automation of complex business functions. One of the most important benefits of this shift is the emergence of cloud-based document management and electronic signature tools.
Until you've experienced the ease of online contract signing, you probably won't realize just how time-consuming it can be to sign documents the traditional way. You have to download and print the document, append your handwritten signature on every page, scan everything into your computer, format it, attach it to your email, and then send it. It's just a lot of hassle to sign documents.
If it was a one-off event, then it doesn't sound so bad, but doing it regularly over and over, well, it basically becomes a dreaded chore. Electronic signatures or e-signatures (or e-signs) solve this issue and help businesses get things moving much faster. At the end of this guide, you'll know all about implementing e-signatures for your small business and our top picks for the best online contract signing tools in 2023.
What are electronic signatures?
E-signatures are simply the digital version of your regular handwritten signature. Or at least, that's how it was initially designed.
Today, however, electronic signatures include a broad spectrum of acceptable digital media, markup, or elements representing the signer's legal signature. Everything from a simple image of your handwritten signature to the initials of your name or even a simple "I Agree" button can now be recognized as a valid electronic signature.
These e-signatures can be used to sign documents in different formats, including PDF (the most common), Microsoft Excel and Word documents, Google Docs, and even on native web-based contract management platforms. In whatever format, they help streamline the document signing process for businesses and individuals.
There's also the more advanced form of e-signatures, known as a digital signature. It's easy to assume that both terms can be used interchangeably, but they actually mean different things in reality. A digital signature possesses higher security protection and authentication requirements. This means without only parties with the right authentication protocols can access and edit a document. Such a level of security is important for vital online documents and files.
Related: Step-by-step guide on how to create an electronic signature
The legality of e-signatures
Because e-signing a sales contract or other important business document is so easy nowadays, many people are often concerned about whether these e-signatures have any legal backing and are enforceable. So, does appending your e-sign on an online document give it any legality?
The short answer is yes, indeed it does.
Electronic signatures are legally recognized in the United States, most of Europe, and many countries around the world. There are various e-signature laws backing e-signs and ensuring that they carry the same weight and legality as a traditional ink on paper signature.
In the States, these e-signature laws are enforced under the US Electronic Signatures in Global and National Commerce (ESIGN) Act and the Uniform Electronic Transactions (UETA) Act. In Europe, they are governed by the electronic IDentification, Authentication and Trust Services (eIDAS) Regulation as set forth by the European Union.
What qualifies an e-signature as having legality?
It's important to note that just because there are regulations in place for recognizing the validity and legality of e-signatures, it doesn't automatically mean you can just e-sign any document and have it recognized as legally enforceable. No, there are three main qualifications that an electronic signature must meet before it can have full legality. These include:
1. Who has signed?
This just means the identities of the signers must be verifiable. There are many ways to verify these identities, including email, electronic ID, two-factor authentications, and so on.
2. What was signed?
Basically, what type of agreement was signed, and what was the intent behind signing it? Was it of their own volition and free will? Or was a party coerced into signing? What about the contents of the document? Are they acceptable to both parties?
3. Has the document integrity been compromised?
Information contained in contracts, service agreements, non-disclosures, and other kinds of business documents must be tamper-proof once signed. If any changes need to be effected, both parties must be aware of exactly what these changes are and how they affect the agreement on a broader level.
What about legally binding digital contracts?
It's pretty much the same premise as electronic signatures. However, digital contracts have come a long way, and how businesses prepare them has evolved as well. For one, if you use some particular standard contracts often, you can save them as templates, so they're less time-consuming to create. This way, you get to close deals and onboard new hires more efficiently, and streamline workflows across the board.
Some digital contract platforms and e-signature solutions are so advanced that they can automatically scan the document and indicate if there are any missing fields.
Should you switch to digital contracts and electronic signatures?
Absolutely! Or, at the very least, definitely something you should consider. Digital contracts are efficient, safe, and generally hassle-free. They also provide faster turnarounds and cost a lot less to create and send. But what is perhaps the main standout point here is that these systems allow signers to close the deal even without being in the same room.
Signing documents online has never been easier, and companies are quickly realizing the need to join the paperless train. In fact, between 2012 and 2017, the number of e-sign transactions worldwide went from 89 million to 754 million. That's hundreds of millions of digital documents being signed electronically in a just 5-year period. Imagine how relevant it will be over the next five years.
Finally, if you're using an intuitive online contract signing platform, the entire signing process can usually be completed in just one or two clicks. That's a lot of saved time that you can put to good use in other aspects of your business.
What makes a great online contract signing tool?
Any good e-signature software should be able to do a number of things, including:
Simple e-signing process — Yes, you should be able to e-sign documents quickly —that's the whole point of the tool in the first place. But a really good e-signature software should present no steep learning curve and support different kinds of online documents.
Essential features — The tool shouldn't just be about electronically signing documents. The contract signing process is usually broad, and the tool you use should be able to automate certain functions too. For instance, the tool should be compatible across multiple devices. It should also easily integrate with third-party applications and fit into a lot of different workflows.
No forced sign-ups — The parties involved in the contract should be able to append their e-signatures on the documents without having to sign up for an account on the platform or install any apps. That would only impede the contract signing process.
Affordable pricing — These are tools for small businesses, after all. As such, you'll want to go for platforms with affordable plans and no crazy lock-ins whatsoever.
Security — Obviously, you want an e-signature software that guarantees security for the documents and data being passed among signers.
The truth is you may need to check out different apps and platforms before committing to one. It's a fairly competitive market, and the best online contract signing tool for your small business is not necessarily the one that is most popular. If possible, start with free-to-use platforms, then gradually switch it up to tools that offer free trials so you can see how it works for yourself before committing.
With all that out of the way, let's look at our top picks for the best contract signing apps.
5 best e-signing tools for small businesses
1. Adobe Sign
Adobe Sign is one of the most popular e-signature software for small businesses. It is notable for its ease of use and breadth of seamless integrations with third-party tools, including Microsoft Word, Salesforce, XERO, and various CRM apps.
As one of the pioneers in the e-signature space, Adobe Acrobat offers a robust e-signing platform that can streamline signing workflows with any device from any location. Adobe Sign also emphasizes strict compliance with global e-signature laws. Users can create both electronic and digital signatures.
Pricing information — The small business plan starts at $24.99 per user per month. There's a free 14-day trial included, so you try it out and see if it suits your business needs.
2. DocuSign
With users numbering in the hundreds of thousands, DocuSign is by far one of the most popular e-signature solutions available to startups and small businesses. An intuitive software, combined with simple controls and automation features is what propelled this e-signing tool on our list.
DocuSign also boasts a suite of APIs that allows for quick integrations with various business apps. Additionally, it focuses on advanced security both for data storage and the entire e-signing process. You can access the tool on both your desktop and mobile device, allowing you to send and receive signed documents on the go.
Pricing information — DocuSign's standard plan starts at $25 per user per month. There are more advanced plans with new and upgraded functionalities, including the ability to collect payments and send out documents to be signed in bulk. Not sure which to pick? Don't worry, you have time to choose. All plans come with a 30-day free trial.
3. HelloSign
HelloSign is another leading e-signature solution. It stands out for its array of customization features that can automate and enhance how you create and send online signature requests. You can also add customized signature fields on the document as needed.
The platform features a powerful API that enables seamless integrations and the ability to introduce brand signing options into your contracts before sending them out to the signer.
Pricing information —HelloSign offers a free e-signature plan that allows for a maximum of three digital documents per month. The paid plan starts at $13per month.
4. SignNow
SignNow is famous for its simple, mobile-friendly e-signing platform. It features a straightforward interface along with easy-to-use mobile app versions (Android and IOS). This means you can easily sign and manage online contracts on your mobile phone.
SignNow also boasts a powerful custom API and a wide range of integrations. Its main selling point, however, is its value for money. Even the starter paid plan allows users to create and send unlimited documents.
Pricing information — The starter plan comes in at $8 per user per month. If you want more features, you could go for the business premium plan, which starts at $15 per user per month.
5. Docsketch
Many small businesses love Docsketch because of its generous free plan, which includes a lineup of useful features, such as document tracking, custom signature requests, and automated reminders. Docsketch is big on compliance too.
There's also a cool feature that allows you to customize the experience for the signers based on what type of document they're signing. For instance, sales contracts can be accompanied by various approval options, while confidentiality agreements and non-disclosures can come with a helpful guide to walk signers through the process.
Pricing information — Users can start with the forever free plan, which comes with up to three documents and one template per month. The paid plan starts at $15 per user per month and includes unlimited documents, unlimited templates, and customization features.
The bottom line
The paperless revolution continues to gain traction in small business management best practices. By introducing it into your contract lifecycle management process, you're saving time and setting the foundation for effective digital document management practices in your business.
Speaking of digitizing your business, to simplify your tech stack and gain access to easy-to-use contracts and eSignatures, check out B12's all-in-one commerce platform. With B12, you get the tools you need to run your business on one place. Want to see how we use artificial intelligence to build stunning business websites? Perhaps you want to introduce online scheduling or billing systems to your business. We've got you covered. Sign up with B12 today to get started with a free website draft.
Learn how to run your business online and more efficiently
Receive tips on how to build a streamlined online presence
Spend less time on your website and more time growing your business
Let B12 set up your professional online presence with everything you need to attract, win, and serve clients.
Get started for free