Launch an online presence that makes it simple to attract, win, and serve clients
B12 uses AI and experts to quickly set up your website, scheduling, payments, email marketing, and more.
Get started for free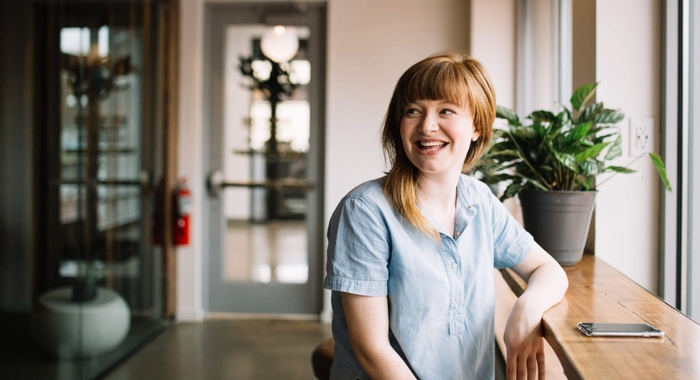 How to get traffic to your website fast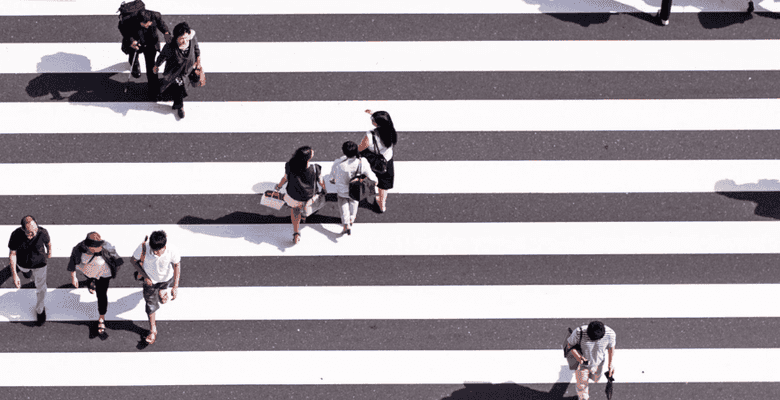 Top strategies to build traffic to your website fast by increasing your monthly visitor count and your conversion rates.
---
Your website relies on traffic for growth. Without qualified traffic visiting your website, you have no business. However, it takes time to build traffic and get your business to a level where you're receiving thousands of qualified visitors every day.
Your digital marketing strategy needs to include a plan to build your organic traffic. Top marketers understand the importance of a solid content strategy, SEO best practices, and how that affects the traffic flow visiting their websites.
What are the best methods to build traffic fast?
This post looks at methods to build traffic to your website fast. We unpack top strategies for increasing your monthly visitor count and your conversion rates.
Develop a social media strategy
Social media platforms are the best free source of traffic. If you analyze your traffic sources, you'll see the overwhelming majority of it comes from mobile devices referred by Facebook or other social networks.
The core function of social media is to build and engage with a target audience. To fast-track your results, we recommend reaching out to influencers in your niche.
Identify the top influencers with followings of between 10,000 to 25,000 people. Influencers with followings of this size are "micro-influencers." They offer you better value for your marketing budget than going with influencers with hundreds of thousands of followers. These influencers provide startups affordable advertising opportunities.
You'll pay a fee between $15 to $100 to have the influencer mention and promote your brand, website, or products to their audience, increasing your brand awareness.
Doing the same marketing exercise with a macro-influencer would cost you hundreds or thousands of dollars.
Use social media to promote your content, and add hashtags to your posts to make them more visible to people viewing the discover feeds.
Your social media strategy should include calls-to-action (CTAs), asking your prospects to visit your website. Remember to use links to your website to and from your social accounts for the best results with building traffic.
Social media ad campaigns
We already discussed how social media platforms like LinkedIn, Facebook, Twitter, and Instagram are excellent traffic sources for your website.
Other social forums like Reddit and Quora are also top-quality traffic sources, and podcasts are an up-and-coming social communications medium that also sends plenty of traffic your way.
Learning how to leverage your social media accounts can help you drive massive amounts of qualified traffic to your website.
Facebook ads are a fantastic platform for marketing to your target audience.
With FB ads, you can launch custom marketing campaigns and test ad copy for a minimal cost. Facebook ads also allow for retargeting strategies, helping you get the most out of your campaigns.
Building a reputation on social media is challenging. Taking the organic route involves years of work building a following. However, with Facebook Ads, you can fast-track your marketing efforts and get more qualified traffic to your site – fast.
Facebook Ads let you target your buyer persona, allowing you to target prospects based on demographics like income, age, and location.
FB Ads let you stretch your budget further than other marketing platforms, giving you more reach for your marketing dollars.
The first place you need to start is with an internal on-page SEO audit of your site. Removing broken links, 404-errors, and other optimization tasks help speed up your site, making it more attractive to the search engines, increasing your organic search traffic.
Other on-page tasks include cleaning up your content to include keywords in your product descriptions and blog posts.
Insert a meta description into your content to increase visibility in search and SERP results and meet the Google ranking factors that drive more traffic to your website.
Your on-page SEO strategy ensures your site runs optimally. When your pages load quickly and you have keyword-rich content, Google will start recommending your website.
Your keyword research is the foundation of your SEO and marketing strategy. If you get this part of the process wrong, you'll end up attracting unqualified traffic to your site. After a few months of seeing your ranking and your sales stagnant, you'll find yourself wondering what went wrong.
Using keyword research tools with SEO companies like Ahrefs helps you discover the best-performing keywords in your niche. With the right keywords, you have the opportunity to rank well in Google search and with other search engines like Bing.
The better your keyword strategy, the higher your site ranks, and the more your content starts featuring in SERP results – the snippets of information that appear in search results, answering your query.
During your research, make sure you focus on long-tail keyword phrases contain three to four words. If you're a local business, adding your location to your keywords is an excellent strategy for increasing traffic to your site.
Use email marketing campaigns
Great content marketing strategies include email campaigns designed to increase qualified traffic to your website and landing pages.
Your lead magnet acts as the keystone of your opt-in strategy. After the prospect leaves their details with your lead magnet, they enter your sales funnel, and you can start marketing to them.
However, you need a list for this, and if you're a startup, you don't have a list. Using Solo Ads marketing campaigns is an effective method for building a list of qualified prospects fast.
Solo Ads allow you to send email campaigns to your target audience using other people's email lists. They rent you the right to market to their curated list of qualified prospects.
Sure, you might have to pay for the service, but it's a fast way of driving traffic to your website.
Guest blogging is a critical component of your content marketing and outreach strategy. Getting an influencer to publish your guest post or link on their site is a great way to leverage their authority and attract more traffic.
Your content strategy relies on link building and guest posting to create more backlinks between your site and other bloggers and websites that the search bots choose to rank on the first page of results.
You can use a piece of content like a blog, infographic, case study, or any form of quality content accepted by the publishing site's editorial team.
Drop a link to anchor text featuring your keywords. You'll see a boost to your organic search results and qualified traffic visiting your site.
Run a free webinar or start a podcast
If you have specialist knowledge in your niche, such as building wealth or managing money, there are people out there who are willing to tune in to hear what you have to say.
Market a webinar to your social media followers on all platforms, and build a list of common problems facing your target audience. Answer questions during the event relating to the common issues you find online during your research.
If you have a large enough audience, you could ask them questions through your social media account.
If you have a creative mind and plenty to say, why not start a podcast? Podcasts are hot right now, and it's a digital medium taking over cyberspace communications and entertainment at a rapid pace.
With podcasting, you can start a show of your own, or make guest appearances on industry-related podcasts – or both.
Building your social and public profile is vital to building and maintaining your industry reputation, and podcasts are an excellent medium for that exercise.
You also have the option of advertising on podcasts. Get the host to promote your website, blog, podcast, or landing pages live on the show.
Google Analytics is a free platform that gives you amazing insight into what's going on with your website.
Google Analytics lets you identify your traffic sources, displaying your metrics in user-friendly reports that show where you need to improve and which traffic sources are your top producers.
Analytics are useful for publishing high-quality new content, letting you see how it performs with your target audience.
Measure your bounce rate, and understand why your visitors are leaving your site and what pages cause them to bounce back to the search results.
Related: How to use Google Analytics
Get customers to leave a Google review
Referral traffic is the best traffic you get. It's a prospective client that wants your product, based on the opinion of a recommendation from their social circle. If someone recommends your product to someone else, it's the best form of qualified traffic you get.
That prospect is ready to take action, and they'll probably result in a sale. Therefore, doing everything you can to get your customers to leave your Google reviews is an excellent traffic strategy.
The Google search algorithm prioritizes websites with large amounts of Google reviews. Ask your customers to leave you a review, and use a small incentive to get them to leave you 5-stars.
Brick-and-mortar retailers and service-orientated businesses can benefit from sharing their location on Google Maps.
Use Google Ads to help your business show up at the top of Google Maps' search results. The system works similarly to AdWords, PPC, and click-through campaigns, where Google charges you per click.
The exposure your business gets through this advertising strategy is tremendous, and you'll have traffic flocking to your website and your small business.
Create effective landing pages with lead magnets
The best landing pages have an intuitive design, user-friendly navigation, and mobile compatibility. However, while all those features are vital to your site's success, they aren't doing much to capitalize on the traffic visiting your site.
An optimized landing page featuring a lead magnet is the ideal way of getting leads for your business.
As mentioned, your site needs CTAs to capitalize on your value offer. When the potential client clicks the CTA on the webpage, it presents them with your lead magnet.
A lead magnet comes in various formats, from free eBooks to discount codes and coupons. The lead magnet's point is to present your prospect with a value offer they will take in exchange for leaving you their details.
The value offer has to make the prospect take action and leave their details. You'll need to decide what your value-offer is, and that differs from niche-to-niche, depending on what you're selling.
After the prospect leaves their details, your system automatically sends that data to your sales funnel. The potential customers start receiving emails from your campaign, designed to get them to take action on your offer.
A properly designed lead magnet is one of the most effective lead generation tools on your website. As your email list grows, so will your profits.
Trust the professionals – Use B12 to drive more traffic to your website
The costs of website development and implementing your search engine optimization (SEO) and marketing strategy are expensive. If you're going with a WordPress site, it could cost you up to $8,000 or more for a fully functional website.
Even worse, the ongoing expenses relating to your marketing and SEO campaigns can cost you a bundle every month.
Most entrepreneurs are looking to bootstrap their expenses and reduce costs in the startup phase. If that's the case for you, check out B12.
B12 is a comprehensive website development and management team ready to start work on your new website.
It uses an AI-assisted design process to build your website. As a result, you get your website ready for launch in half the time of competitors.
B12 sites come with beautiful design, SEO and marketing functions, and an optimized on-page SEO strategy. Your site is compatible with plugins and other extensions like CRMs, helping you unlock the power of customer relationship management for your business.
Best of all, B12 doesn't charge you an upfront cost to build your website. You pay an affordable monthly subscription fee, and B12 builds and manages your site for you.
Visit the official B12 website and see what they can do for your online business. You'll get a free AI-assisted draft of your website template for free.
If you like what you see, hire the B12 team to maintain your online presence, increase website traffic, and build your business. Get started with your free website draft today!
Spend less time on your website and more time growing your business
Let B12 set up your professional online presence with everything you need to attract, win, and serve clients.
Get started for free