Mortgage brokerage
10 secrets and design choices you can steal from the best mortgage broker websites
Are you ready for the big heist? In this post, we're going to teach you how to steal the best design tips for top-rated mortgage broker websites? Just kidding, well, sort of.
10 min read
Are you ready for the big heist? In this post, we're going to teach you how to steal the best design tips for top-rated mortgage broker websites? Just kidding, well, sort of.
We're not implying you should steal anything from anyone. However, there's no harm in borrowing a few good design ideas, right? Model your site after successful brokers, and include a touch of personal style in your design to give your site a unique edge.
If you're interested, this guide will help mortgage brokers like yourself develop a website that successfully converts visitors to customers.
Let's look at ten tips from the best mortgage broker websites you can implement in your site design.
#1 Plan your budget
The first step in your research is due diligence on the costs of your site design. Take a few hours and browse through the top-rated mortgage broker sites online. Look at the sites you like and make a shortlist of ten that resonate with you.
The next step is to reach out to a web design firm. As a mortgage broker, your specialty is selling mortgages – not designing websites. Therefore, you need to rely on a professional for the task of building your site., We guarantee you that all the top mortgage broker sites ranking on the first page of Google used design professionals for their site.
Sure, you could try and do it yourself using a web-builder program on site-builders like Wix. However, the reality is you'll fail or produce a sub-standard site with no optimization. Despite this logic, many brokers try to do it themselves and wonder why they place number 2,397 in Google search.
Contact a professional web design service, and email them your list of top sites from your research. Ask them for a price on developing a similar site, and plan your budget around that figure. Your website might cost you money, but you'll recover those costs with your first decent deal.
#2 Collaborate with the digital marketing agency
When searching for your quotes on your website build, we recommend speaking to three agencies. Get three prices, and evaluate their portfolio of work before settling on a design firm.
The cheapest quote might not be the best option. You need to understand what the design agency can do to build your site and assist you with your marketing efforts. Make sure you review the client testimonials and only trust reviews with verified sources.
Choosing the wrong design company for your build can result in a lot of wasted time and money. We recommend taking a Zoom call with the design team to discuss what they can do for your business before committing to a vendor.
Make sure that the design team allows you to collaborate on the design work. The team should come back to you with a proof design, looking for your feedback. It's probably going to take some back-and-forth between you and the design team before you settle on a design your like.
#3 Choose a popular and functional template
A template forms the backbone of your site design. The template provides the structure on your site, allowing you to position images, videos, and content in user-friendly positions to visitors. If you're using a WordPress CMS (Content Management System) for your website, then you have a wide choice of template designs for your site.
WordPress offers free templates and premium versions. The premium templates range from $59.99 to $130.99 or more, depending on your website requirements. The template is essential for the functionality and appearance of your site. Look at what other firms are using, and you'll find they all use a similar style template for their site design.
Installing your template is one reason you need to work with a competent and experienced design team. Most templates require some customization to your needs. Therefore, you'll need to understand coding to make these changes.
Design teams have loads of experience in coding templates, and they can customize it to your preferences, adding opt-in lead forms or other widgets that make your site unique to the competition.
#4 Keywords in descriptions and content
The best mortgage broker websites understand the impact of Search Engine Optimization (SEO) on their website search results. Before you reach out to a designer, spend some time researching the best keywords to target for mortgage broker searches. And remember, you're probably not going to rank "mortgages" anytime soon so its often better to target local phrases like "your town mortgage broker."
Write down a list and then get your designer to include these keywords in your domain name, site content, and product or service descriptions. This on-page SEO strategy helps you rank better when the search bots come to index your site.
SEO (Search engine optimization) is a vital component of marketing your website. There's more to it than keywords, with linking being a primary strategy. The best sites increase their authority ranking and SERP placements by linking their site to industry leaders and authorities.
For instance, you could reach out to a top real estate blog and offer to write them a guest post. Your guest post could be on something mortgage-related – such as, "How to negotiate better mortgage rates with brokers" or "How to raise your credit score to refinance or buy a house."
You drop a link to your site in your post, using keywords as "anchor" text. When the prospect reads your article, they see the highlighted text with a hyperlink directing them to your site.
Some of the people reading the article will be looking for a mortgage company. They'll follow your link to your site, and they may end up hiring your services. It takes time for SEO strategies to start yielding results, but keep working at it, and your site will rise through the search rankings.
#5 Remember your lead magnet
The best mortgage broker firms use their website as a lead generation tool. The sole purpose of your website is to bring you more customers. Therefore, you need to optimize your on-page marketing strategy to capture more leads and send them to your sales funnel.
A lead magnet form is the best way to capture new prospects for your list. Your list is everything in marketing. The list provides you with contacts you can market to using targeted email campaigns. However, it would help if you offer your prospects some incentive to push them into giving you their information and contact details.
Therefore, we recommend you build a lead magnet with a value offer attached. For example, maybe you run a blog with top-quality content. Instead of charging for the content, you ask the prospect to leave their email address if they want to get extra insights each week through your newsletter.
If the prospect finds value in their work, they'll leave you're their basic information like their first name and email address in exchange for access.
There are plenty of ideas you can toss around for your lead magnet. From free consulting sessions to e-books or newsletters – the key is to find an incentive that piques your prospect's interest, causing them to create the value exchange to access your offer.
Once the prospect hands you their email address, you add it to your list and send them into your sales funnel. The sales funnel acts as a gentle push campaign designed to keep your prospect aware of your services. A weekly newsletter is a great way to create value in your client's eyes without being pushy.
Some sites use cleaver tools like mortgage calculators, allowing you to calculate your interest rate without seeing a loan officer. The mortgage industry has plenty of innovative ways to capture leads for mortgage loan prospects.
#6 Links to LinkedIn profiles and social accounts
The best mortgage broker websites realize the power of social media marketing. Right now, your clients are using Facebook and other platforms like Twitter and Instagram.
As Americans, we all always keep our phones on our person. Most of us sleep with it within reach of the bed. In todays' digital era, we're all plugged into tech 24.
Therefore, it's not surprising to see that social media is now the dominant communications force on the planet. There are dozens of ways you can use social to your advantage.
Facebook and Instagram offer you an ads manager dashboard in your account, allowing you to play with small marketing budgets to push your posts to your target audience.
Advertising on social such as LinkedIn is more effective than TV, radio, marketing, or outdoor strategies. With social, you can build communities and engage with your clients to create a sustainable and reputable brand image in the market's eyes.
Make sure you include links to your social media and LinkedIn profiles in the header and footer of your home page.
#7 Easy website navigation
When prospects follow a link and end up on your site, they want a user-friendly navigation experience. You must ensure your web design includes mobile-compatible templates.
More than 50% of all online traffic comes from mobile devices, and if your site doesn't offer mobile optimization, you're missing out on traffic and conversions.
If your template isn't mobile-friendly, it means the prospects have to zoom in and out of your page to see the entire layout. As a result, they're more likely to bounce from your site in frustration. Google penalizes high bounce rates, pushing your site further down in search results.
Make sure your site offers easy navigation, with all your contact details available one click away from your homepage. If the prospect lands on your site looking for your phone number, they need to find it as soon as possible, and two clicks might be one too many, causing them to bounce.
Your prospects want to transform into homeowners, and they can only do that with your expertise.
#8 Uncluttered design
When first-time homebuyers open your site, they want to see a clean, streamlined design that's easy to navigate. If your home page or landing pages have a cluttered design, it will detract from the suite's visual aesthetic, making it look cluttered.
If the client wants to arrange refinancing on conventional loans, they visit the best mortgage lenders for information. Your site needs an uncluttered design with access to documents like a loan application, FHA loans, and various other loan options and loan products.
Your site needs to take the prospect through the mortgage process, giving them the best option for online lenders to get their online mortgage. Originators can also offer preapproval on the site and quicken loans through competitive rates.
Consumers need a functional and uncluttered design on your site. If a realtor recommends your site, you want to know that you have the best chance of converting that prospect. Your web design plays a critical role in the prospect's impressions when they land on your homepage.
Embrace negative space, and don't be afraid of white space around your site. Spacing things out makes it easier for the prospect to digest the information on the page, making a decision on their next action, whether that's looking for your phone number or clicking on a CTA.
#9 CTAs that convert
A Call-to-Action is a vital part of your website design, and it's something that the top firms are using to drive more traffic to their site and convert clients. A CTA features a "closing" action, asking the prospect to click a button that takes them to a contact form or live chat.
You need to position the CTAs around your site strategically, and every page requires at least one. Your sales and landing pages might have a CTA included after each section. This placement inspires the prospect to take action on the content they consume on your blog or landing pages.
To track the efficacy of your CTAs, download a heat map tool, and use it to see the CTAs your prospect is operating on the site, and then replicate your best performers across all your pages.
#10 An informative blog
The best mortgage broker websites all run a blog. Starting a blog offers you an important marketing tool for your business. You can use the blog to create interesting and compelling posts regarding your industry and build credibility in your audience's eyes.
Look at other leading blogs and write a few articles on trending topics, using your expertise. Remember to include keywords wherever you can, and then publish the blog. Your posting frequency should increase as traffic increases to your blog.
Use your industry knowledge to create compelling blogs talking about a wide variety of topics. Offer your readers information on credit union mortgages and a fixed-rate mortgage vs. home equity loans.
To drive traffic to the post, use your social media channels and Facebook Ads to help you market the post and get the widest reach possible. When people find your articles informative, they'll visit your site to learn more.
Once they're on the site, you can use the strategies mentioned in this post to keep them on the site and increase their dwelling time.
---
Wrapping up – Work with a website design agency
If you're planning on launching your website, it's a great idea to work with a professional. As a mortgage broker, you understand that the average person doesn't know how to apply for a mortgage. Therefore, it's your job to make it happen for them and realize your client's dream of homeownership.
If the client tries to do it themselves, they could make a catastrophic mistake that ends up costing them a lot of money farther down the line.
It's the same thing with your site design. Sure, you could try and do it yourself, but you'll probably fail. By hiring a team of professionals, you get the perfect result you want out of your new website design and functionality.
If you're interested to learn more, download this free guide to design your ideal website and generate viable leads.
B12 specializes in helping professional services companies create beautiful sites that enable them to operate effectively online. Built-in tools like SEO, email marketing, and online scheduling make it easier to reach your audience.
Sign up to see a draft of your new website or learn more about how B12 uses artificial intelligence and experts to help businesses grow online.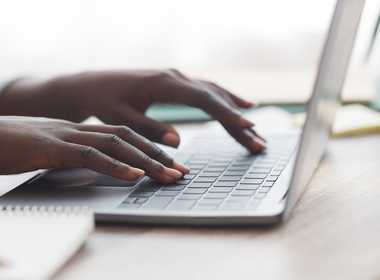 Learn how to calculate the value of your service business with our step-by-step guide. Gain insights and tips to help you understand how much your business is worth.
Read now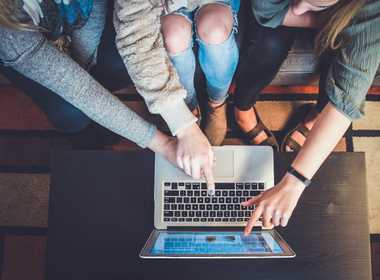 Discover the top tools to simplify the daunting task of scheduling meetings effortlessly and efficiently. Read on to choose the best fit for your business needs and requirements.
Read now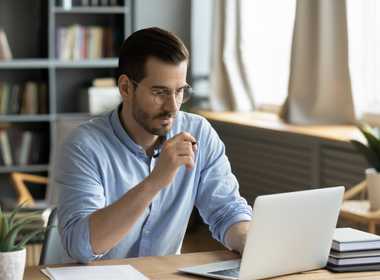 Discover the most popular website builders used by accountants in this informative blog post. From Wix to Squarespace, find out which platform is right for your accounting business.
Read now