Launch an online presence that makes it simple to attract, win, and serve clients
B12 uses AI and experts to quickly set up your website, scheduling, payments, email marketing, and more.
Get started for free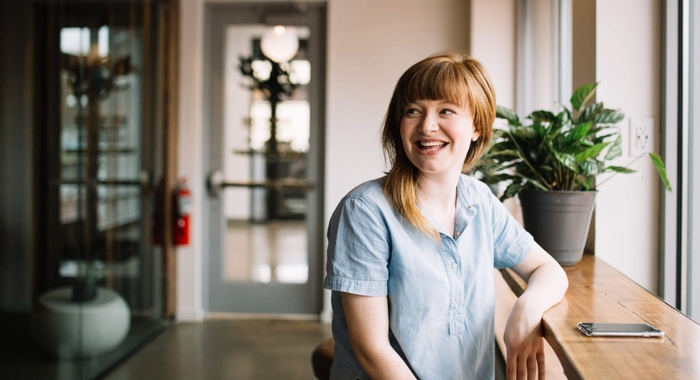 What website builder do most accountants use?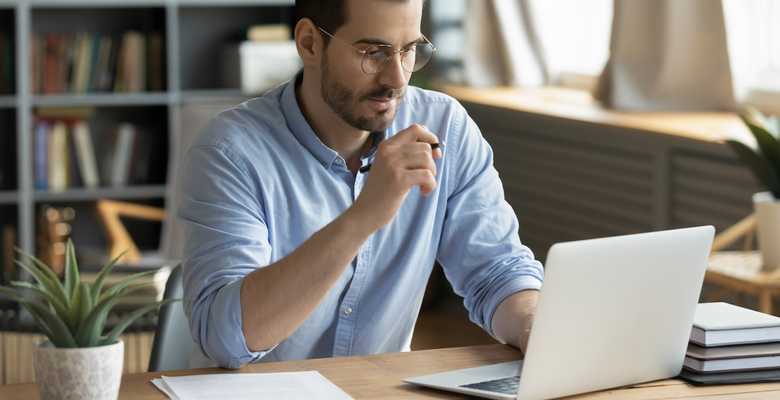 Discover the most popular website builders used by accountants in this informative blog post. From Wix to Squarespace, find out which platform is right for your accounting business.
---
As more and more businesses move online, even accountants and bookkeepers need to have their websites. A professional website can help accounting firms reach new clients, offer services more effectively, and showcase their expertise in the field. At the same time, though, creating a website can be a somewhat daunting task, especially for those who have a lot of technical experience. That's where website builders come in. In this blog post, we'll explore the top website builders for accountants, discuss important features to look for when evaluating different options, and give tips on developing a website that drives business.
What website builder do most accountants use?
What is a website builder?
A website builder is a tool that allows users to create a website without needing to know coding or programming. Website builders come with pre-designed templates and drag-and-drop editors to make creating a website easy and stress-free. Website builders are a great option for accountants needing more time or resources to design a website from scratch.
Why do accountants need a website?
A website can serve as a digital storefront for your accounting business and help you reach a wider audience while establishing your online presence. It can provide vital information about your services and present your business as a credible, professional operation. Moreover, a well-designed website can improve your visibility in search engines and enable potential clients to find and learn more about your services easily.
Overview of popular website builders for accountants
Many website builders are available that cater to the needs of accountants and bookkeepers. Some of the most popular website builders accountants use include Wix, Squarespace, WordPress, and B12. Each website builder offers unique features and has its strengths and weaknesses. In the next section, we will compare the features of these popular website builders and help you decide which one is the best fit for your accounting website.
The best website builders for accountants
When choosing a website builder for your accounting firm, several popular options are available. Each website builder has unique features and benefits, so it's important to consider your specific needs before making a decision.
Comparison of popular website builders
Wix is a popular website builder with a user-friendly interface and a wide range of templates. It's a great option for accounting firms that want a quick and easy website setup process. Squarespace, on the other hand, is known for its modern and visually stunning designs. It's more expensive than other options but offers superior design capabilities.
WordPress is a popular website builder that is free and highly flexible. It's a good option for accounting firms that want complete control over their website's design and functionality. B12 is most ideal for service businesses that want to increase their reach and visibility. It offers an intuitive website editor and superb branding capabilities. Other website builders to consider include Weebly, Shopify, and BigCommerce.
Pros and cons of each website builder
While each website builder has its benefits, it's important to consider the downsides as well. For example, Wix's templates sometimes feel limiting, while Squarespace's higher price point might not be feasible for smaller accounting firms. WordPress, despite its flexibility, can sometimes feel overwhelming for beginners.
It's important to weigh the pros and cons of each website builder to find the one that best suits your accounting firm's needs.
Customizable features
When choosing a website builder for your accounting firm, consider the customization options available. Look for a website builder that allows you to create a personalized experience for your clients with unique features such as uploading and securely storing documents, appointment scheduling functionality, or even a blog.
It's important to work with a website builder that allows you to tailor your website to your firm's specific needs.
User-friendliness
Finally, consider the user-friendliness of each website builder you're considering. While it's important to have customizable features, it's equally important that the website builder is easy to use and navigate. Look for a website builder with a straightforward interface that allows you to make changes and updates easily without requiring extensive technical knowledge.
Web design for accountants
In today's digital world, a professional-looking website is crucial for accountants to establish their online presence.
A well-designed website can attract potential clients, showcase services, and communicate with existing clients. Here are some key aspects of web design to consider:
The importance of professional web design for accountants
First impressions matter; your website is often the first point of contact a potential client will have with your business. A professional-looking website can help you build credibility and trust with your audience. On the other hand, a well-designed website can turn off potential clients and help your reputation.
Tips for effective web design for accountants
When designing your website, it's important to remember your target audience and the message you want to convey. Here are some tips for effective web design for accountants:
Keep it simple: Avoid clutter and focus on clean lines and minimalistic design.
Make it easy to navigate: Organize your content clearly and logically. Make sure your visitors can easily find what they need.
Use high-quality images: Use relevant, high-quality images that reflect your brand.
Optimize for mobile: Make sure your website is mobile-friendly, as more and more people are accessing websites on their phones.
Examples of well-designed accounting websites
Looking for inspiration? Check out some of these well-designed accounting websites:
A professional-looking website can be valuable for accountants looking to grow their business. By focusing on effective web design, you can create a website that attracts potential clients, showcases your services, and communicates with existing clients. Remember to keep it simple, easy to navigate, and optimized for mobile.
Accounting websites and marketing
An accounting website is an essential tool for promoting accounting services. Accounting firms can market their services effectively to potential clients with a well-designed website. In this section, we will discuss how accountants can use their websites for marketing purposes and some tips for SEO optimization.
Using a website for marketing accounting services
A website is an excellent platform for showcasing the services offered by an accounting firm. A well-crafted website can make it easier for potential clients to find your firm when they search for accounting services online. The website should provide comprehensive information about the firm's services, credentials, and experience. The content should be concise, informative, and easy to read.
Tips for SEO optimization for accounting websites
Search engine optimization (SEO) makes your website more visible to search engines like Google. By optimizing your website for SEO, you can improve its ranking in search engine results pages (SERPs), making it easier for potential clients to find your accounting firm. Some tips for SEO optimization include using relevant keywords, creating quality content, and optimizing the website's speed and user interface.
Having a website is essential for promoting accounting services in the digital age. A well-designed website can help accounting firms market their services effectively, and using social media platforms can be an excellent way of promoting their services further. By optimizing your website for SEO and making smart use of social media, you can attract more clients to your accounting firm.
Accounting website templates
Designing a website for accounting firms has become essential to their business strategy. As a result, many website builders have created templates specifically designed for accountants and bookkeepers. Here are some important things to consider when choosing a website template for your accounting firm.
Features to look for in a website template
Before selecting a website template, consider the nature of your accounting business. Look for templates that offer features like online invoicing, appointment scheduling, and secure client portals. You should also consider templates with responsive design to ensure your website is accessible on mobile devices.
Popular website template providers for accountants
Many website builders offer accounting firms suitable website templates. For example, Wix offers a range of templates for accounting firms that cater to their specific needs. Additionally, Squarespace has a plethora of visually-appealing templates that accountants will appreciate.
Customizable website templates
In most instances, accounting website templates are customizable, allowing accounting firms to build a unique website that maintains their brand identity. Website builders typically offer pre-built sections that can be modified based on accounting firms' branding requirements, including colors, typography, and imagery.
Creating a website that represents your accounting firm's brand and offers important features can be daunting. Fortunately, website builders offer tailored templates to fit your accounting firm's needs, allowing you to build a professional website quickly and easily. Consider your accounting business's needs and choose a website template that aligns with your business strategy.
Customer support for website builders
As an accountant, having a website is crucial for attracting potential clients and growing your business. However, creating and maintaining a professional website can only be challenging with adequate customer support from your website builder.
The importance of customer support
When selecting a website builder, it's important to consider the level and quality of customer support offered. As an accountant, you're likely busy with client work and need more time or expertise to deal with website or technical issues. A website builder with reliable customer support can help you resolve any issues quickly and efficiently, saving you time and frustration.
Website builders with good customer support
Several website builders offer excellent customer support specifically for accountants. One example is GetNetSet, which offers patient and attentive support, helping users with website customization, hosting, and email setup. They also provide free, ongoing technical support and consultation to help accountants grow their online presence.
Another website builder with impressive customer support is CS Thomson Reuters, which offers phone and email support for its website builder and template products. For users with more complex needs, there's also an option to purchase higher tiers of support.
UltraTax CS support
For tax professionals, Thomson Reuters also offers UltraTax CS, a tax software with support options. UltraTax CS Support includes personalized training, instructional resources, and webinars on relevant topics such as tax legislation updates. Additionally, the software offers a built-in mouse-over help feature that provides instant answers to technical issues.
Build your business website with B12
When creating a website for your accounting firm, selecting a website builder that offers reliable and efficient customer support is essential. Consider your needs as an accountant, and prioritize website builders that provide responsive support and clear communication. With the right website builder and support, you can establish a professional online presence and reach new clients.
B12 is the all-in-one platform that helps professional service small businesses launch an online presence with tools like payments, scheduling, email marketing, and contracts. See your new site for free in 60 seconds to start winning, attracting, and serving clients in no time.
Attract, win, and serve more clients
Receive helpful resources directly to your inbox to help you succeed online.
Spend less time on your website and more time growing your business
Let B12 set up your professional online presence with everything you need to attract, win, and serve clients.
Get started for free