Business
Year-end prep | How to set and achieve your 2023 business goals
Everything you need to know about setting business goals and more efficiently executing them next year.
Garima Khatri
7 October, 2022
·
5 min read
The end of the year is hectic for any business owner, especially small business owners working to increase revenue before the holidays. 
Ahead of you, your staff, and your clients' time off around the end of the year to recharge, there's the added responsibility for an entrepreneur to review your progress against this year's business objectives and map out a plan for the upcoming year for your best performance yet.  
Ease the goal-setting process by using this year-end strategic planning checklist to more effectively prepare your 2023 company goals, measure success, and achieve.
How to set business goals more effectively
Goals are the mechanisms that guide your decision-making, help prioritize efforts, and reinforce the company's mission. To set smart business goals, you need to analyze past performance, define key goals, and plan how to achieve short-term and long-term goals that move your business forward.
Analyze past performance
Analyzing past performance helps you understand past business success, confirm that you're moving in the right direction, and optimize your future efforts. Here are ways to identify key results over the past year and leverage them for a better 2023.
Look back at what you planned for 2022. How have you progressed against those business objectives you set? If you're behind, what has held you back? Consider how you might work differently in 2023 to overcome this. For areas where you've been successful in 2022, how can you replicate and build off of that success in 2023?
Perform variance analysis to understand the difference between the forecasted numbers and actual numbers. Measuring 2022's expected AAR and the actual AAR allows you to set more effective financial goals for 2023 and optimize your company's operations to align with those goals.
Review goals not directly related to revenue and metrics, like brand visibility, SEO, or website ranking. Has your organic traffic increased this year? Is your website traffic primarily comprised of qualified leads that are converting to clients? If not, improving your SEO and online conversion should be a major area of focus next year.
Understand how your major competitors performed. Study their strengths and weaknesses, to discover your potential opportunities to reach and serve the market where they fall short, or gain inspiration from areas where they're stronger. 
Evaluate recent client behavior and market trends, so you can better meet clients' expectations and increase your company's market share in 2023.
Clearly define your company goals
Once you have a clear understanding of your recent performance, it's time to define new company objectives for 2023. One helpful approach to setting goals is the SMART goals framework.
SMART stands for Specific, Measurable, Achievable, Relevant, and Time-bound goals. 
The idea is that every project, sprint, or quarter's goal must adhere to the SMART criteria to be effective. When planning your 2023 small business goals, ensure each one is:
Specific: Targets a specific area of improvement or serves a specific need
Measurable: Must be quantifiable or allow you to measure progress
Attainable: Should be realistic, based on your company's resources and constraints
Relevant: Has to align with your other business goals
Time-bound: Must have a deadline or defined endpoint
Make short-term and long-term goals
Short-term business goals help fuel long-term goals by letting you know how far you have come and what still needs to be achieved. An example of a short-term goal can look like hiring 3 employees in the next quarter. Examples of long-term goals can look like increasing website traffic by 50% or boosting the total revenue of the company by 20% over the next two years. 
Set ambitious yet achievable goals
Setting goals is a complex, multi-dimensional process. While setting goals is one thing, ensuring that you accomplish each business objective is an entirely different beast. Here are some tips on how to more effectively approach the goal-setting process to help your business achieve.
Know your business more intimately than ever before. An accessible way to do this is by using SWOT analysis. A SWOT matrix makes it easy to identify your company's weaknesses, strengths, opportunities, and threats, and then work accordingly to overcome and capitalize on various elements. You can find plenty of free and easy-to-us SWOT analysis tools online.
Involve your employees in the goal-defining process too. They may have a more granular understanding of certain aspects of client-facing work, service delivery, and the issues that hold you back or slow you down from achieving goals you previously set. Including your team can increase employee satisfaction and increase productivity, because everyone's on the same page and feels included.
Meticulously consider the time and personnel needed to accomplish your firm's goals to avoid burnout. Yes, goals need to be challenging, but also realistic. It's important to increase profitability, but you can't lose sight of your team's morale and work-life balance.
Get a jump-start on next year's business goals now
Prioritize your 2023 initiatives 
Business goals generally fall into five categories: strategic, financial, non-financial, performance-based, and employee development. 
Evaluate where you stand regarding important initiatives and aim for a better outcome in the upcoming quarters. Perhaps you're focused on expanding into a new market, introducing a new service, improving existing customer satisfaction, launching a new-and-improved website, eliminating unnecessary expenses, enhancing brand reputation, or increasing employee satisfaction. 
Look at current market trends and understand how you can incorporate them into your business while staying true to your expertise and what your clients care about. Identify and focus on areas that are high impact for increasing revenue and profitability. 
Recommended reading: 3 steps to help business owners save time & achieve more with fewer tools 
Create an execution plan for business goals
Develop a solid quarterly plan before the year is over that has specific deliverables, individual priorities for your team members, and milestones to help them stay on track.
Primary things to include in a quarterly plan are: pick an area of focus (could be one or multiple) that addresses your business needs for that specific period, the definition of success for each focus area, and specific actions you must execute to achieve success. 
Compile a list of business goals (e.g., increase customer retention by 30% in 2023 or adopt more efficient lead management software for your sales team)
Identify the tasks you need to accomplish for each specific goal
Assign each task to a particular month or time period
Map out an achievable time frame for each task
Communicate the quarterly goals to individual teams and specific departments 
Build a success metrics dashboard 
To build a success metrics dashboard, you need to identify the KPIs (Key Performance Indicators) you'll be tracking and create a process for measuring them. According to Jake Burger, the 6 KPIs every professional services firm needs to prioritize are utilization, annual revenue per billable team member, annual overhead per billable team member, profitability, annual recurring revenue, and team member satisfaction. 
The KPIs and objectives that your firm decides to prioritize and monitor may depend on your specific business goals and bandwidth, but these are a great guide and starting point for any company.
Review your tax strategy
Tax laws are ever-changing, which means your tax strategy must be examined on a yearly basis and modified as necessary. So, meet with your tax advisor or accountant to align on your 2023 tax strategy and identify ways to save money and improve company financials. Start getting ready now by organizing receipts, invoices, and other documents you'll need for tax preparation.
Whether you want to increase your number of tax deductions or benefit from certain tax credits, decide on core goals with your tax advisor. 
Here are some quick tips that may come in handy to improve your tax strategy: 
Evaluate and confirm that the type of entity that you are using for your business (e.g., LLC vs. C corporation) is still the most profitable option for you
Determine if buying or leasing office space is more beneficial 
Switch to a platform that makes it easier to track, follow up on, and download customers' invoices and receipts
Examine your accounting method to ensure it's still suitable for you 
Re-evaluate your company's tech stack
Do you have the tools and workflows set up to efficiently accomplish your business goals? 
Automating and streamlining your processes can weed out the bottlenecks that lead to time and revenue loss. 
For example, you can utilize software to save time on manual tasks like creating new invoices from scratch or sending confirmation emails to clients regarding upcoming appointments. If a tool you're paying to use doesn't make life easier for your company, stop using it and find a better alternative. 
One of the best time- and cost-saving methods is to switch to a platform that lets you manage more than one aspect of your business. For example, a website platform that offers SEO and written content services. Or an accounting tool with built-in project management dashboards.
Automation also reduces the possibility of human errors, which can also hurt productivity, decrease profits, and lead to rework. You should automate any and all tasks that are mundane, or recurring in nature, including parts of your website client journey, appointment scheduling, invoicing, and more. It's a great way to future-proof your firm and let you focus on more innovative and important efforts.
It's a bad idea to continue handling your invoices manually when it takes an average of 60 minutes to process just 5 paper invoices. Imagine that time spread across an entire year! Instead, try automated invoicing software to save you time and stay focused on your business goals.
Recommended reading: Make bookkeeping a little easier with invoice exports 
Recommended reading: Online client interactions made easier with automation
Consolidate your website and business tools using B12
Speaking of a simplified tech stack, B12 is an all-in-one platform to grow your business online and work more purposefully toward your 2023 business goals. 
Not only do you get a professional online presence created by expert designers, copywriters, and SEO specialists, but you also get every tool necessary to attract, win, and serve clients online. 
Email automation, email marketing, online scheduling, client intake forms, payments and invoicing, and much more, are all combined in one intuitive online experience. You'll save time and have the tools at your disposal to increase sales, scale your business, and accomplish goals more efficiently.
With B12, your company is less dependent on third-party tools, and all of your customer interactions and online performance data live on one platform. 
Don't wait until 2023 to improve your website and online workflows! Work with experts on a website journey that nurtures prospects, and offers your clients a convenient online experience that encourages repeat business and referrals. Get started with B12 today, then launch your new website in 30 days, or less. 
Prep for your most successful year yet
2022 is nearly complete, but you still have time to work on a strategy that helps you more effectively set goals, measure progress, and accomplish major things for your business next year.
Follow these tips to understand your 2022 performance, prioritize next year's initiatives, create a solid action plan for your team, work more efficiently, and have an incredibly impactful 2023!
About the author
Garima Khatri
Receive free business growth tips
Sign up for B12's newsletter to receive resources on how to scale your business and sell more services online.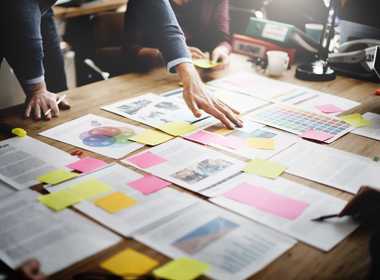 Looking for alternatives to PayPal for accepting online payments? Check out our comprehensive guide on the best PayPal alternatives.
Read now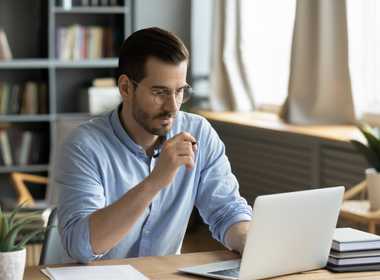 Learn how to build a professional website for your independent consulting business with our step-by-step guide. From choosing a domain to optimizing for SEO, we've got you covered!
Read now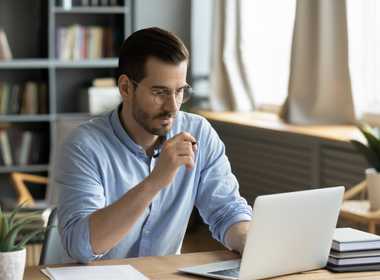 Discover the best DIY website builder for your small business needs with this comprehensive guide, including pros and cons of each platform. Make an informed decision and create a professional website...
Read now