Launch an online presence that makes it simple to attract, win, and serve clients
B12 uses AI and experts to quickly set up your website, scheduling, payments, email marketing, and more.
Get started for free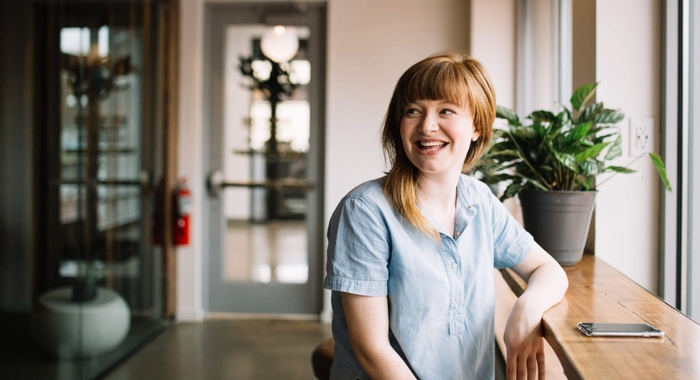 An online marketing guide for architectural firms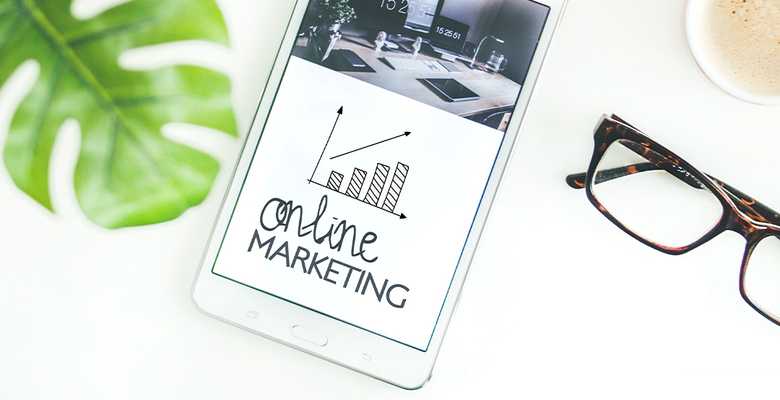 In this guide, we'll unpack everything you need to know about developing and executing an online marketing plan for your architectural firm.
---
Architectural firms are like all other small businesses – they rely on a stream of new potential clients to keep the doors open.
Whether you own an architectural firm in a metropolis like New York City, or a town in the suburbs, you need a marketing plan.
Are you tired of handshake deals going nowhere? Are you busy working on the fifth RFP this month, with nothing to show for the other four? Marketing is a challenging task for architects, and traditional methods deliver lackluster results.
If you want to succeed in the architecture business, you need to take your marketing to the next level. Online marketing is the new benchmark for bringing your firm new business.
Digital marketing offers you a means of increasing your lead generation and managing your client base while automating a large part of your marketing duties. Sounds great, right?
In this guide, we'll unpack everything you need to know about developing and executing an online marketing plan for your architectural firm.
Website design is essential
Before we start unraveling the marketing plan, you must begin with the right foundation for your marketing efforts. Your website design is possibly the most critical aspect of your marketing, and it's the first thing prospects notice when landing on your website. Therefore, having a compelling and interesting template design for your site helps secure attention on your site and your value offer.
Design firms offer you the best way to build a website. They have the skills and expertise to design an architecture website based on successful competitor templates. The only issue with website development is the time it takes to complete the project. You could end up going back and forth between the development team for months trying to iron out the finer details of your site.
That's why we recommend using a platform like B12, which utilizes AI to quickly complete the repetitive parts of web design. Experienced designers take over from there, adding personalization to your website and bringing your vision to life. The result you get is a fully functional site that's built to engage clients and ready to launch in only 30 days.
What are the elements of a marketing plan for architectural firms?
After building and launching your architect website, it's time to work on your marketing plan before the launch date arrives.
B12 has your website ready to launch in seven to ten days on average, so you'll need your marketing plan ready to roll by the due date.
Let's look at the strategies and tactics you need to include in your marketing plan.
#1 Establish your goals
The first place to start with your marketing plan is on your goals. What do you want to achieve with your marketing efforts?
You'll need to write down your goals and make them as specific as possible. Include the goal statement, and tie it to an end-date to give yourself a target.
For example, if your goal is to increase your project fees, you'll need to understand your current situation.
By looking at where you are now, you can plan for the future. Therefore, if your average project fee is "X," you know that you need to take on "X" projects during the month to hit that target.
After landing on your number, you need to figure out how many new projects you need to take each month to hit your new annual revenue target.
You'll also need to know your prospect conversion ratio. If you're currently getting one client for every five RFPs you send out, you'll have to figure out how you want to increase that number.
#2 Analyze the data
Your client and prospect data tell a story if you read the analysis. Log onto Google Analytics, and you can see where your traffic is coming from and which traffic sources bring you the highest quality leads.
The leads could be coming from various sources, including Google search, social media platforms, directories, and more.
Understanding where your best leads come from allows you to concentrate your marketing efforts on that specific source.
By understanding your metrics, you can identify which areas of your marketing plan require the most focus.
#3 Your content marketing strategy
Your content is what draws people to your website and gets them to click on your call-to-action.
When outlining your content strategy, remember to include as many different resources as possible. Your blog and social accounts offer the best reach and value-for-money with your marketing budget.
However, you'll also need to outline a content strategy of the blog and social posts that create value for your prospects and clients.
Load your site with useful information, like case studies and blogs. Talk about client pain-points, giving your audience value from what they read on your site.
By building value and confidence in your prospects, they start to imagine how you can help them resolve their problem.
Provided you have the right conversion strategy and plenty of intriguing CTAs; the prospect should move to reach out to you, entering your sales funnel.
Your content needs attractive and engaging headlines. Focusing on trends and highlighting your work are the best examples.
For instance, when presenting your work poorly, you'll say something like, here is the Lewis residence.
A good piece of content would tie three showcases together, with a headline reading, "Top trends in residential architecture design for 2020."
When you sign up for the B12 SEO Pro package, you get a monthly blog included in your subscription.
#4 SEO – Search Engine Optimization
Search engine optimization is a set of practices designed to clean up your website, helping it run smoothly.
By optimizing your site, you get rid of elements that are slowing it down. Duplicate content and duplicate pages also cost your points with the search engines.
Your site needs unique content on every page and an optimized on-page SEO strategy. You'll need to place keywords in your page content, blogs, and service pages.
Focusing on the right keywords makes your website more appealing to the search bots during the indexing process.
B12 offers you a selection of handy SEO and marketing tools for your website. Visit the site and get a free AI-draft of your architecture website right now.
#5 Outreach
Part of your SEO plan involves building the reputation of your architecture firm with the search bots. To achieve this goal, you'll need to have a backlinking strategy in place.
Backlinking is the process of leaving links on authority sites that point back to your site. Permanent links are always the best choice. Some websites might let you do a link swap, while others might want you to pay for the service.
You can leave links in logos, blogs, and other pieces of content around the authority site. The point is to leave active links pointing back to content or a service page on your architecture website.
By adopting a backlinking strategy, you eventually create hundreds of links from other sites, pointing back to yours.
As a result, the search engines take your site seriously, increasing its authority ranking. Your site starts to climb search ranking, and snippets of your blogs appear in SERP results.
---
How can I generate leads for my architecture firm?
Now that we have the basics of your marketing plan down, it's time to look at lead generation strategies and tactics to bring new business to your architectural services.
These marketing ideas give you a wealth of useful information on how to market your firm online and take it to top of mind awareness in your target market.
#1 Create Client Personas
Before outlining your strategy and tactics, it's important to understand your ideal client's personality and what they need from your firm's services. A client persona describes your target audience, including demographics like age, income, position, and other qualifying criteria.
Based on experience, you'll find it easy to outline your ideal customer, and whether it's a B2C or B2B relationship. It's possible to create multiple client personas for your good customers.
However, we also recommend creating personas for clients that waste your time. This approach helps you identify the tire kickers early in the qualifying process, preventing you from wasting your time on leads that go nowhere.
#2 Farm your contact base
You already have a wealth of client information on your books. Your past clients offer you opportunities to expand on your service offering and source referrals. Referrals are a critical part of marketing, and some architectural firms work off referrals alone, without the need to canvas for new business.
Marketers understand the power of their existing client base, and they put it to work. Your past clients are your best source of leads. Sure, they might not have anything requiring your services right now, but they may know someone who does.
Reaching out to your client base keeps you in touch and on their mind. You never know, they could hang up the phone with you and walk straight into a meeting where someone asks them if they know a good architectural firm.
#3 Inbound marketing strategies
Inbound marketing strategies present the best bang-for-buck with your architecture marketing efforts. These strategies involve the customer seeking you pout, rather than trying aimlessly to source leads yourself.
With inbound, you use strategies like link building, blogging, email campaigns, and social media to attract new clients to your firm. Essentially, the primary task in inbound marketing is lead generation.
You'll set up tactics that help you attract new leads to your sales funnels on auto-pilot. Once the prospect enters your funnel, they go through a strategic campaign designed to convert them from a lead into a paying client.
Lead magnets present your prospective clients with a value offer. It could be a case study relating to their project or a PDF e-book on a related topic. The lead magnet's goal is to present your prospect with enough value to get them to leave their details on a contact form.
Place your lead magnets on all your landing pages, and use exit pop-ups to ensure you get every chance possible of capturing the contact details before they navigate away from your site.
Inbound marketing helps to build on word-of-mouth marketing strategies that get your firm's reputation into the marketplace through your clients and prospects.
#4 Social Media Marketing on LinkedIn
As we progress into the digital age, social media continues to grow and dominate communications.
Whether you're using WhatsApp to message friends, Facebook to keep tabs on the family, or Twitter to shout out comments at the world, there's a platform with a purpose to suit your needs.
LinkedIn is the best social media platform for marketing your architecture firm. LinkedIn offers you many opportunities for business development, allowing you to increase your professional presence online.
Writing informative mini-blogs on your page helps to build your credibility in the industry. It positions you as an authority in the architecture space.
LinkedIn also allows you to share content from your blog and other website sources, giving you an instant audience with your followers.
LinkedIn is the third-rated platform for sharing content online, even more than YouTube. Therefore, if you produce compelling content and share it through LinkedIn, you'll extend your reach.
#5 Speak at virtual conferences and webinars
With the coronavirus pandemic canceling speaking events worldwide, many of those events are going to an online format.
Public speaking is a fantastic brand-building exercise for your firm. By signing up to speak at webinars and online conferences, you increase your industry clout.
If you're not comfortable with public speaking, you could organize an event and have your firm sponsor it.
Webinars are a fantastic way to capture leads. Promote your conference through your LinkedIn account and social media channels, and you'll get a steady stream of inquiries to your lead magnets.
---
Marketing is all about building client relationships
The primary goal of your marketing efforts is to open a new client relationship. The qualifying process helps you identify if the prospect needs your services.
If they don't, then it doesn't matter how hard you try to sell them – they're not interested in taking your deal because it adds no value to their business or life.
Therefore, when opening the relationship, the qualifying process is paramount. That's going to differ from firm-to-firm, depending on your expertise and service offering. However, when you do meet a qualified prospect, you need to nurture and build the relationship.
Good clients like to recommend architecture services. Since word-of-mouth marketing is key to any architecture firm's success, you'll need to ensure you do everything you can to build your credibility and reputation in your client's eyes.
#1 Establish your position
Establishing your market position lets your client know what they can expect from your services and your service-level agreement.
Your positioning statement is a key piece of content for your website, explaining your current market position and where your company intends to go in the market.
A concise positioning statement explains everything the prospective client needs to know about your firm in a simple sentence. That sentence will differ from firm to firm, but it shares the same goal.
#2 Why use inbound marketing strategies?
Traditional marketing strategies don't work in the modern world. When was the last time you looked at a highway billboard or took a leaflet from a guy on the corner?
Chances are, you don't even watch TV or listen to the radio anymore.
The changes in communications since the start of the 2000s slowly saw people cutting the cord on traditional media in favor of on-demand streaming services and entertainment mediums.
Inbound marketing offers a fresh approach to marketing in changing times. With inbound, you're not attempting to get in your client's face with your value offer. Instead, you create a set of conditions that make them seek you out.
What if there was a way to get qualified prospects directly in your inbox every day? With inbound marketing, you get that exact scenario.
Inbound marketing focuses on looking at your marketing plan, strategy, and tactics with the client's perspective in mind. When building your marketing plan, you'll need to focus on the following three points.
What are your clients looking for online when they search for your architecture services?
What questions are they typing into search?
What problems are they trying to resolve?
These three questions form the basis of your marketing strategy and every piece of content you create. When establishing your inbound marketing strategy, you'll need to focus on the following areas.
Attract
In this stage, you identify your client personas we discussed earlier. You'll create content to answer the problems they're searching for online.
Your content needs an educational and informative edge without feeling dry. All content strategies require in-depth keyword research to help you identify what your clients are searching for online.
After you list your top-performing keywords, include them in your on-page SEO strategy. Use the keywords in service pages, bios, CTAs, and blogs.
Convert
After attracting the traffic to your site, you need to convert them from prospects to customers. CTAs on your landing pages allow you to capture interested parties, moving them to your sales funnels.
A small percentage of people landing on your site will be in a buying position right away. For that, you need live chat agents ready to assist your prospect.
Make sure you have your phone number displayed in the top right corners of your webpage. When traffic arrives on your site, it needs to find what it's looking for in the first click.
Adding clickable phone numbers for mobile devices to your page helps you pull through phone inquiries right away.
However, most of your prospects won't be in a position to make a buying decision on their first visit to your site.
The bad news is that if you don't get their information on the first visit, chances are you'll never hear from them again.
A lead magnet gives you an opt-in strategy to capture leads. However, your prospects aren't going to hand over their information for free. They're looking for a value offer from you in exchange for their details.
We talked about your value offer earlier, and it could be anything from a free consultation to a collection of case studies in a downloadable e-book.
After the prospect enters their information into your contact form, they go directly into your sales funnel, where they start receiving automated emails from your managed campaign.
Retain
After receiving your prospect details, all you need to do is keep them on the hook. To do so, you'll need to take your prospect on a journey through an automated email campaign designed to get them to take action on your value proposition.
That process differs from firm to firm and relies on the strength of your content strategy. Remember, the idea behind it is to gently move your prospect along the sales funnel, keeping your firm at the top of mind awareness.
Using this strategy, you are there for them when they eventually do need your services. After your prospect converts to a client, you'll need to keep them on your books for future projects.
#3 CRM solutions
Adding a Customer Relationship Management tool to your website is the best way to increase your online marketing efforts and manage your existing client base. A CRM plugs into your site, allowing you to create electronic client files.
Add process notes to the file, and keep it available in the cloud. CRMs are excellent for improving the workplace experience for your employees.
As a result, it enhances the employee experience, helping you get more value from your team. With CRM, you can digitize workflows, creating more engagement from your team and your customers.
Your CRM integrates with your sales funnels and lead magnet, helping you manage your prospecting duties. You can see every step of the funnel and where your prospects are in the sales process.
In closing – Stay away from hard-selling and tell a story
When clients enter your sales funnels, the goal is not to aggressively sell them your services. As an architect, you're not trying to push last-minute sales on your clients.
The aim of your campaign should be creating awareness. You're trying to build value in the client by sending them interesting and informative content that adds value to their career or home life. Avoid being pushy and gently nurture your clients.
By providing value in your content strategy and marketing plan, you keep your firm in the minds of your clients, and you'll be the first firm they contact when they need architecture services.
Improve your architecture firm's online presence
Let B12 build you a website aimed to convert leads and nurture clients.
Spend less time on your website and more time growing your business
Let B12 set up your professional online presence with everything you need to attract, win, and serve clients.
Get started for free